So, I know what you're thinking...the best Christmas movie could be a Miracle on 34th Street, Home Alone, Elf, maybe A Christmas Story? Well, I beg to differ. Maybe I'm weird, but my favorite movie to watch at Christmas is Die Hard starring Bruce Willis. Who doesn't love a good action movie with guts and gore to get you in the Christmas spirit?
There has been a big debate over the past few years, especially on the Internet, over whether or not Die Hard can actually be considered a Christmas movie. According to a new pool from YouGov, a marketing and data analytics firm, it isn't. Only 31% of people polled said they consider movies set at Christmastime but not specifically about Christmas, Christmas movies. However, Maxim Magazine begs to differ. They stated in a recent article that Die Hard is the greatest Christmas movie of all-time. Ranker.com backs this claim up.
Die Hard takes place at a Christmas party, on Christmas Eve, in the skyscraper Nakatomi Plaza in Los Angeles. There is Christmas imagery jam packed into this movie. NYPD detective, John McClane, flew in from New York City to attend his estranged wife's holiday party. Once at the party, German terrorist, Hans Gruber, takes the people at the party hostage while his team tries to break into Nakatomi's giant safe. McClane gets ahold of a machine and goes around picking off Gruber and his guys one by one.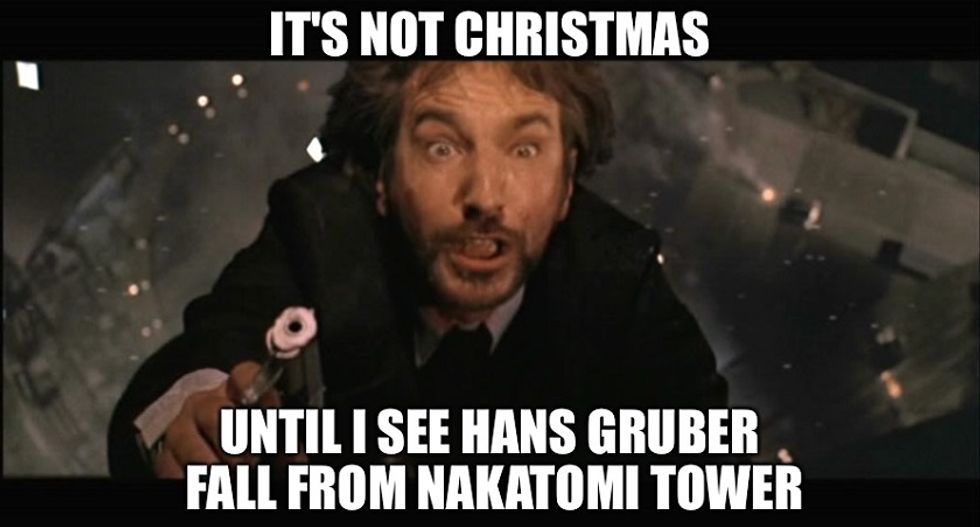 In my opinion, the fact that Did Hard takes place at Christmas and things related to Christmas are brought up repeatedly, is enough for me.
So maybe sappy Christmas movies aren't your thing. If that's the case, I definitely recommend watching the Die Hard series if you haven't already. The first couple movies both take place at Christmastime. Watching movies with your family (adults I hope, for this one) might be a little more entertaining this year.
-Kaitlyn H. Evans