If you're not already aware, "Descendants" is one of Disney's more recent original movie endeavors. The films are centered around the children of some of the most famous heroes and villains—Maleficent, Belle and the Beast, Jafar, Ursula, and Mulan, to name a few. They're based on the book series, "The Isle of the Lost," by Melissa de la Cruz, and in general, they follow the adventures of Mal and her friends, Evie, Carlos, and Jay.
The films are great fun, filled with amazing musical numbers and have a healthy dose of action, but the icing on the cake is that the cast is all such good friends. Take a look:
[instagram https://www.instagram.com/p/BiFfQFlhA-N/embed/captioned/?cr=1&v=8&wp=1126&rd=muse.theodysseyonline.com#%7B%22ci%22%3A0%7D expand=1]

The cast is currently filming the third "Descendants" installment and they're working hard to make it a fantastic, magic-packed film. You'll probably notice a few familiar faces, like China Anne McClain (known for her roles in "A.N.T. Farm" and the brand new, "Black Lightning") who plays Uma, the daughter of Ursula and Cameron Boyce (know for his role in "Jessie") who plays Carlos, son of Cruella De Vil. Although now grown up, much of the cast found their start on Disney.
Guys @thecameronboyce has a pair of underwear on his head
A post shared by China (@chinamcclain) on
It's easy to see from the videos they like to joke around and make one another laugh. They appear very close and often, in Hollywood, when casts are close that means the things they make come out even better. Dove Cameron (known for her roles in "Liv & Maddie" and "Agents of S.H.I.E.L.D.") who plays Mal, the daughter of Maleficent, has also been very vocal about their training and practice for the film on social media.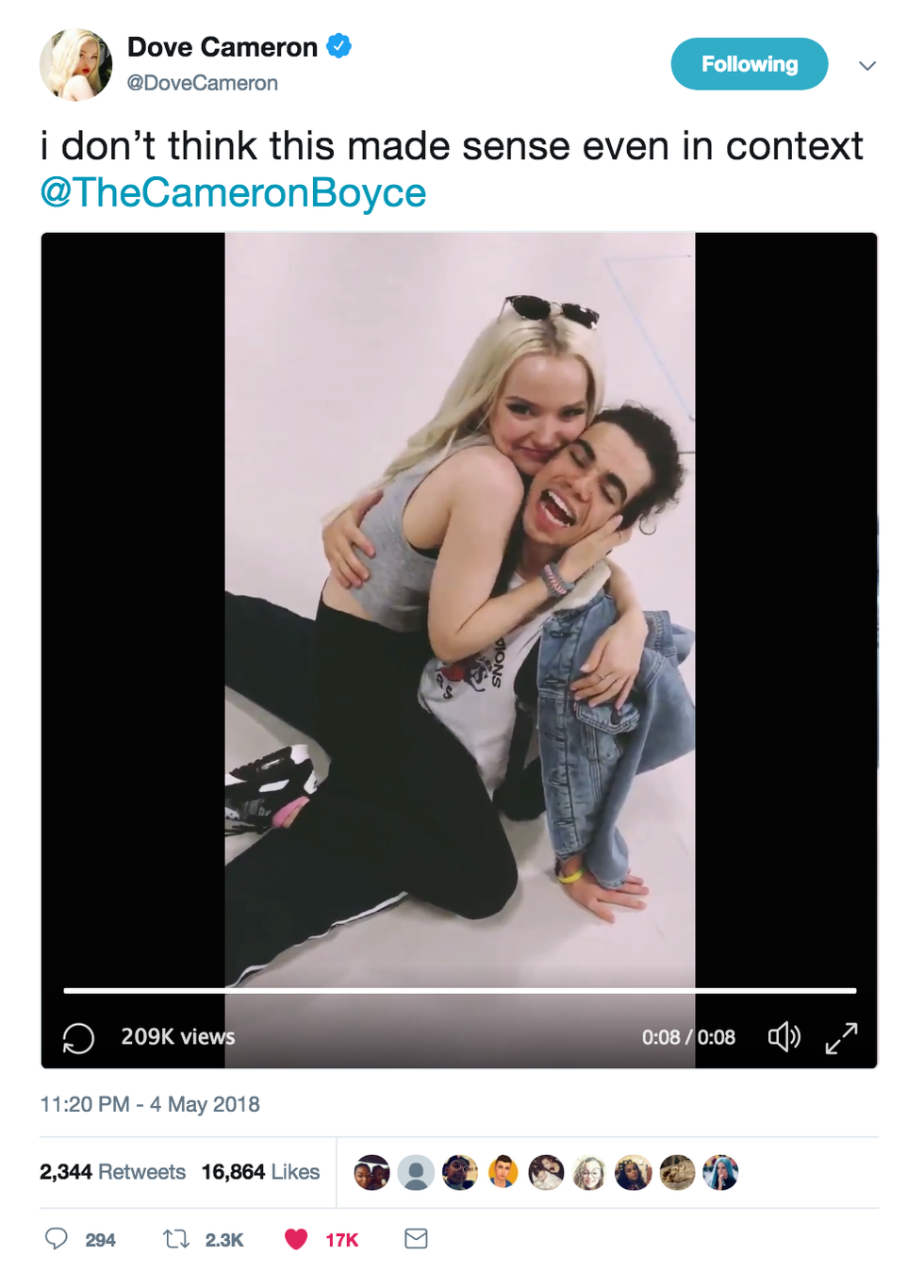 This tweet, in particular, is a real gem. Props to Cameron Boyce—hey fellas, follow in his footsteps.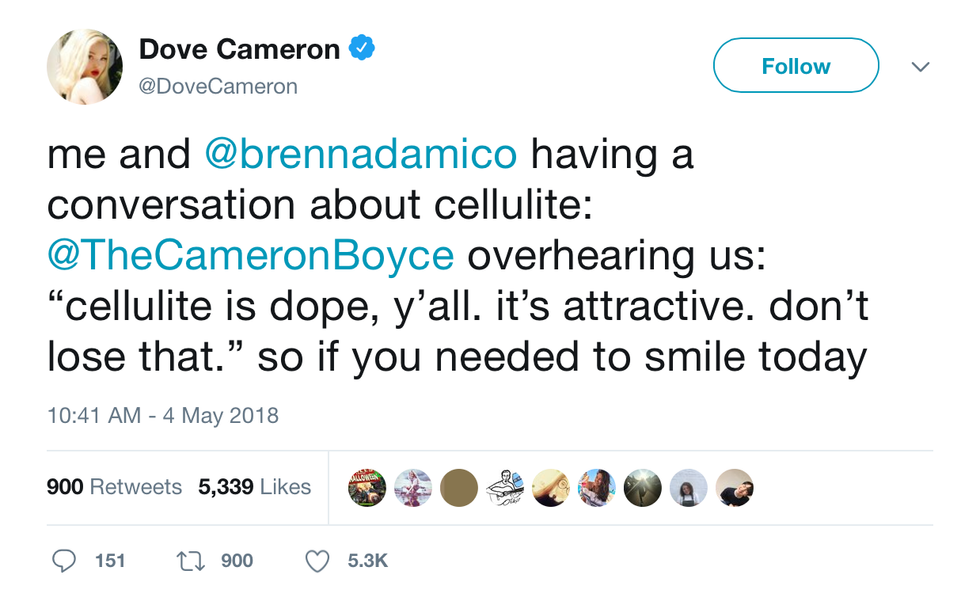 In the films, Mal, Evie, Carlos, and Jay have such a clear familial love for one another. They have each other's backs and protect one another and never give up; it's a loyal, tight-knit group. When you check back on the cast, it's so obvious where that bond comes from. They're always smiling and fooling around, to the point where their happiness is contagious.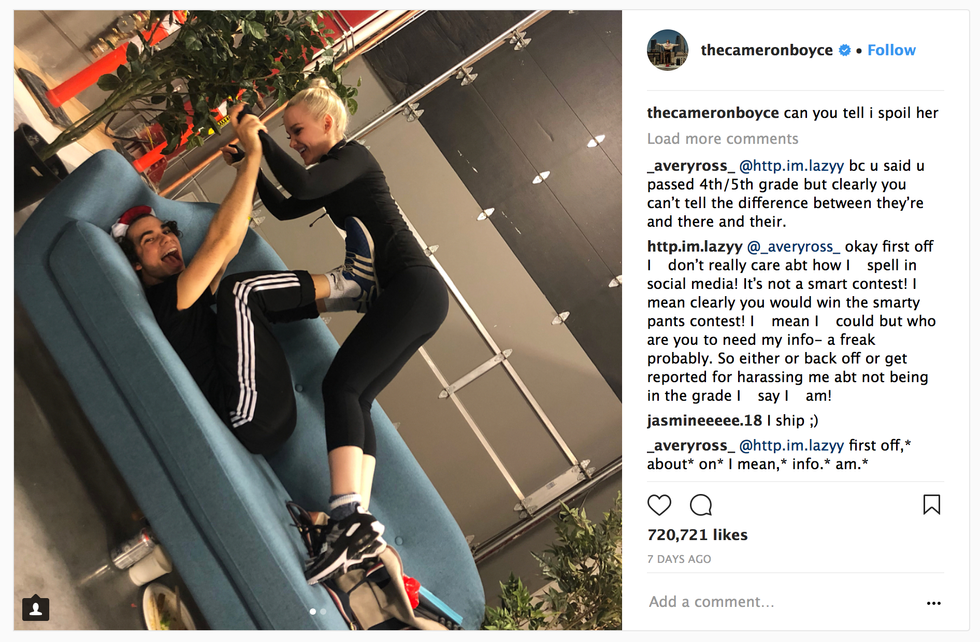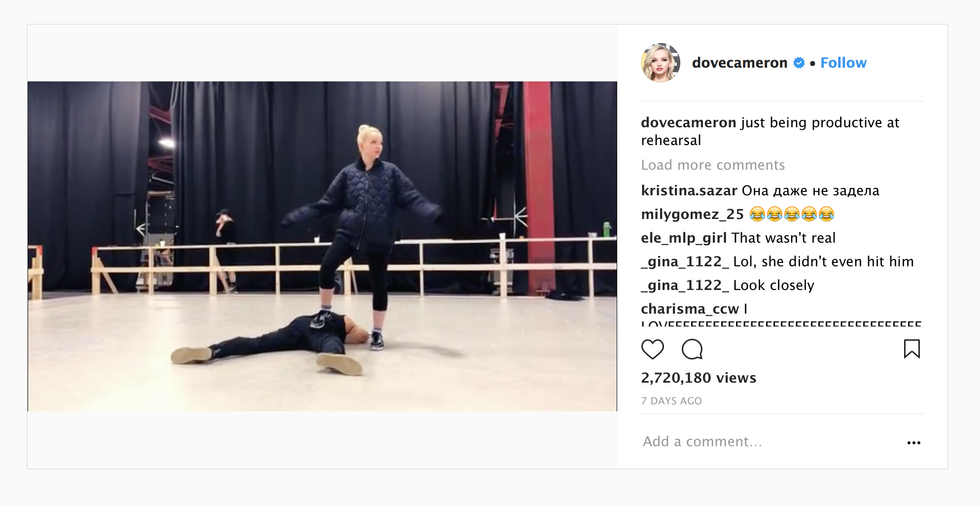 Can you believe this? It's truly a gift that they share these small moments with us. They're all a very bright beacon in a constantly chaotic world.
The films are often overlooked since they're "Disney" films, but the cast works hard and they have something that many others don't. Also, the "Descendants 2" premiere gathered 13 million viewers, and it appears the cast is super stoked for the third film, so it's safe to say everyone should be prepared for an astounding "threquel."
"Descants 3" will appear sometime in Summer 2019.