1. Jess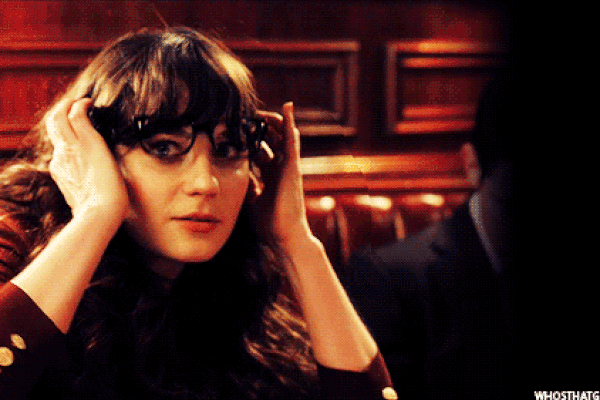 Jess is the femme-posi feminist that mainstream television needs. She's a girly girl and strong as hell. Just because she loves birds, glitter, and polka dots doesn't mean she's not "smart and tough and strong." Jess never gives up and advocates for what she believes in persistently and passionately.
Also, if it weren't for Jess the show wouldn't be much. Her presence changes up the dynamic between these eccentric male roommates and provides a lot of plot to the show. She's that constant source of mishap and mayhem that keeps us tuning in each season.
2. Winston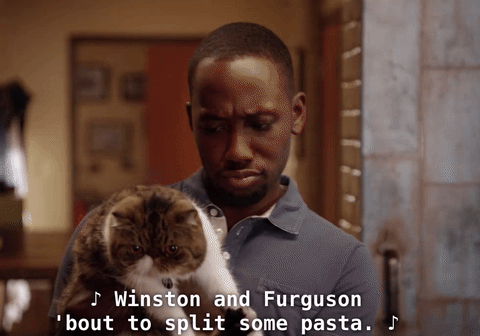 Winston is the most likable character on the show. Somehow he is able to balance his identity as a police officer and a mom to his precious cat Ferguson. It's amazing that Winston's character is single for so long. His patterned button-up shirts and kid-friendly personality are enough to make anyone fall in love with him. However, always be ready for his alter ego Prank Sinatra to appear.
3. CeCe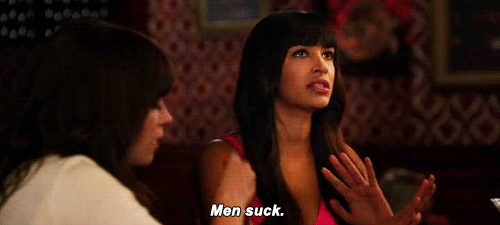 CeCe's friendship with Jess is unfaltering and constant. This girl gang is strong even with just two members. Her presence on the show keeps it on good terms with the Bechdel Test and gives us a dose of intersectionality as a child of immigrant parents.
CeCe is the strong, smart and loyal WOC character of every feminist's dreams. She also can really rock the bangs look which is highly commendable.
4. Schmidt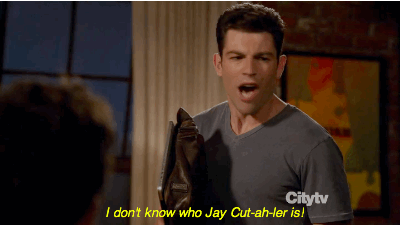 Schmidt is one of the better characters on New Girl, but even his hilarious one-liners aren't able to make up for his creepy stalker vibes. Schmidt has an obvious thing for CeCe and probably owes a lot more money to the douchebag jar than what is shown.
He never fails to make me uncomfortable in season one during his interactions with women. He tends to treat his sexual conquests as personal accomplishments rather than intimate relations with other people. Gotta love Schmidt, gotta hate trash men.
5. Nick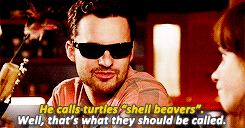 Nick is my personal favorite character, but I do have to admit he has his flaws at times. Although his quirky grandpa alter ego is funny and endearing, it doesn't make up for his inability to be responsible and commit..to anything..ever. This is especially frustrating when Nick and Jess have an on again off again relationship.
6. Coach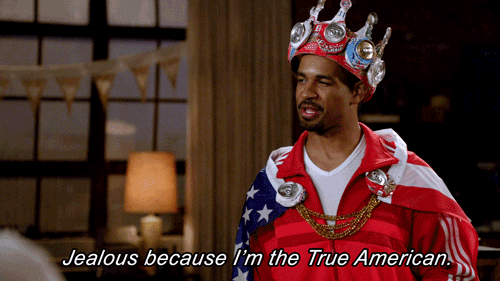 Coach would definitely have a higher ranking if he were more involved in the overall plot. Our hearts broke when he left season two and part of season 3. Luckily, during later seasons he becomes a reoccurring character who is still somehow able to win over the audience with his sweet personality hidden under a tough exterior. When coach helps Jess through her rough break up and onto a rebound he deals with messy emotions and the soundtrack to Dirty Dancing on repeat.
7. Sam Sweeney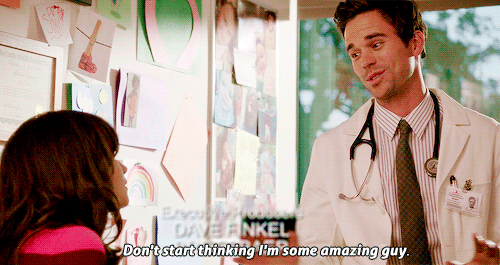 This hot doctor is good with kids and a great communicator. He was perfect for Jess in every way except the fact that he was completely in love with someone else. You win some and you lose some I guess.
8. Schmidt's coworkers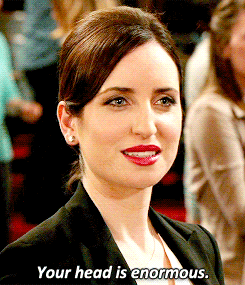 Some may say Schmidt's coworkers are unreasonably mean to him, but I disagree. These gals are only a satirical commentary on the harsh reality that women usually have to deal with in the workforce. Instead, it's Schmidt. Also, their hate for Schmidt is completely gratifying. He's sometimes a little too full of himself and deserves a good knock down. It's healthy.
8. Nadia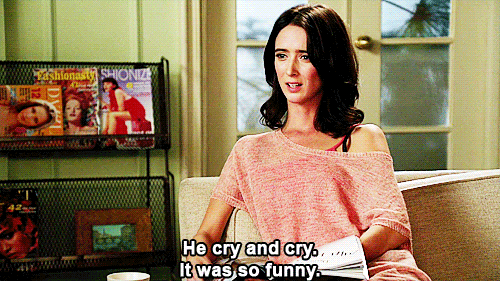 CeCe has a few roommates, but Nadia is by far the best. We have her to thank for the monkey cartoon and Schmidt's broken penis. Both great episodes.
9. Robby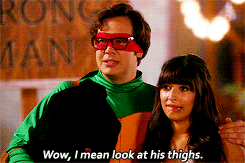 The only person who doesn't like Robby is Schmidt. His wholesome and laid back personality appears to be the complete antithesis to our anxious and high strung clean freak.
10. Paul Genzlinger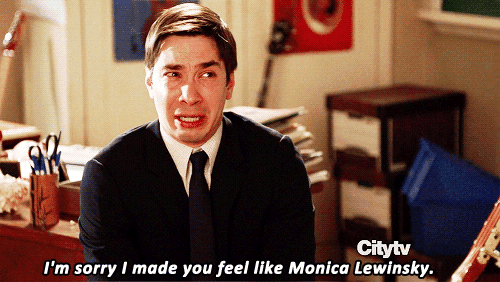 Paul sure is nice and sweet, but that doesn't make up for his emotional outbursts during season one and constant crying. Jess dodged a bullet on that one.
11. Caroline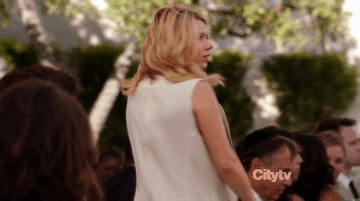 Caroline is by far the worst character. She takes advantage of our wholesome and vulnerable Nick who isn't able to resist her for some reason. Her only redeeming quality is that she is played by one of my favorite actresses.