Now let's see the top 10…
10.) Monsters, Inc. (2001)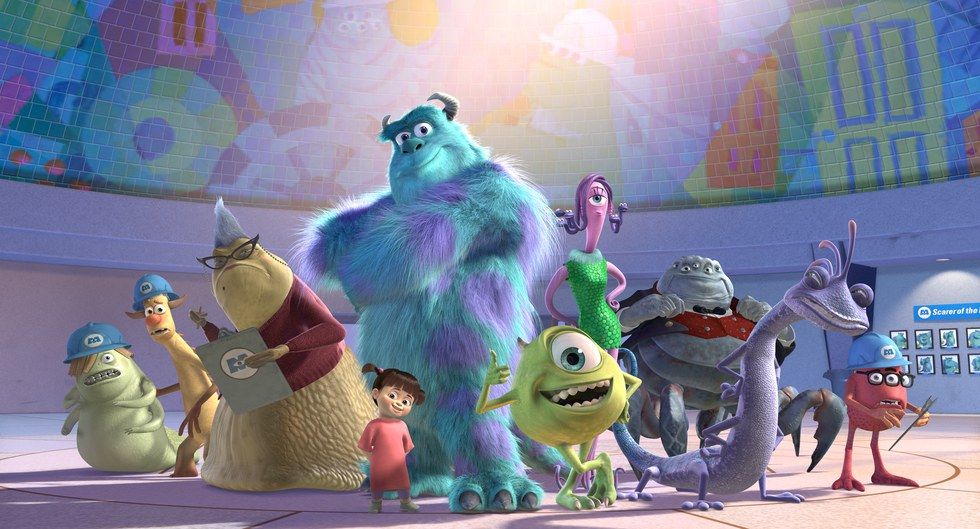 What works about Monsters, Inc. is its creativity and its characters. The world that's created here provides for a very interesting reason as to why monsters have to scare children; it's their energy supply. It's also funny that the two monsters are horrified of Boo, an adorable toddler. The characters: Mike, Sulley, Boo, Roz, are all really memorable and have great relationships with one another. In particular, the relationship between Sulley and Boo is both humorous and touching. Although the world created here is really unique, some of the elements in the plot are kind of odd and complex. But that's not nearly enough to scare you way from Monsters, Inc.
9.) Toy Story 3 (2010)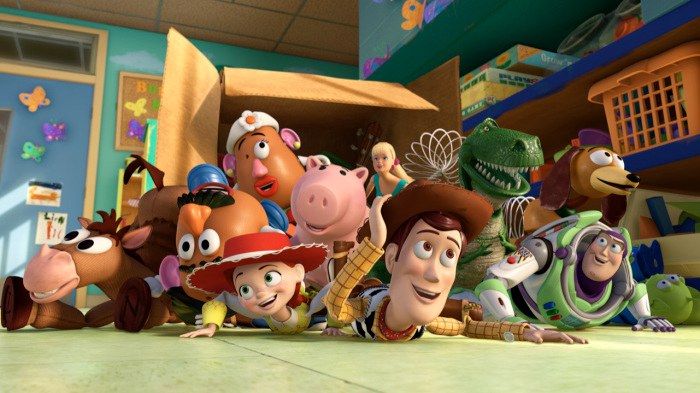 Everybody loses it at the ending of this film, myself included. That's because the rest of the Toy Story 3 does such a good job setting up all the time that has passed for Andy and the toys as well as the emotional turmoil of growing up and starting the next chapter in one's life. Despite offering an exciting adventure, the story is very emotional, making the audience realize the strong connection they have to such beloved characters. The animation, the music, the heart-wrenching climax and the final scene all come together to produce an animated icon.
8.) Wall-E (2008)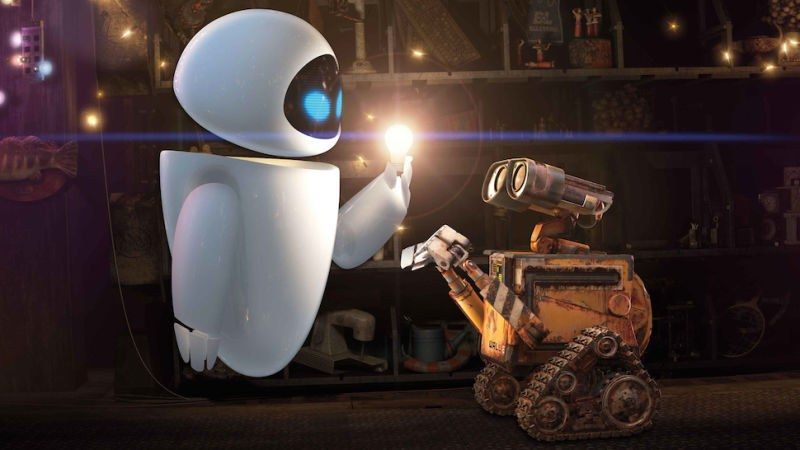 Wall-E is a different, albeit risky movie. The fact that there's no dialogue in the first half makes the film risky, but ultimately stand out from other kid's movies. The lack of dialogue still works though because we still get a good sense of Wall-E's loneliness and Eve's toughness. The animation is also beautiful, even when Earth is a wasteland, it still looks really good. The music is also really different, consisting of many show tune standards. Although once the humans come into the story, it goes a little downhill. But overall, Wall-E is reaches for the stars and grabs them.
7.) Ratatouille (2007)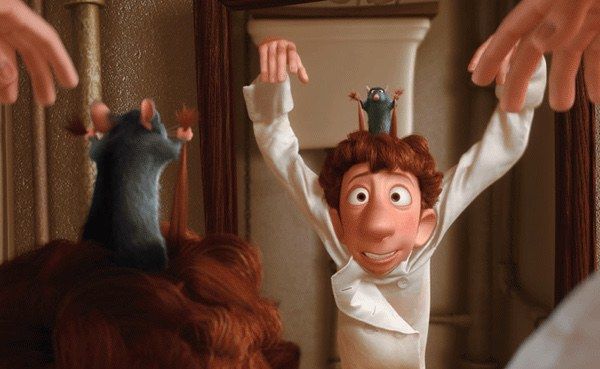 I love both the ideas and the characters in Ratatouille. A rat cooking gourmet food using an inept chef's body is ingenious in itself. Then couple that idea with a funny rat voiced by the great Patton Oswalt, throw in a few memorable side characters, i.e. the unforgettable food critic, Anton Ego, and you have a recipe for success. The actual story, however, tries to jam pack too much into one film. But that's made up for with the concept and characters, as previously mentioned, but also the atmosphere and animation. You just feel the magic and charm of Paris. It's enchanting and makes Ratatouille a delicious feast that's worth devouring.
6.) Toy Story (1995)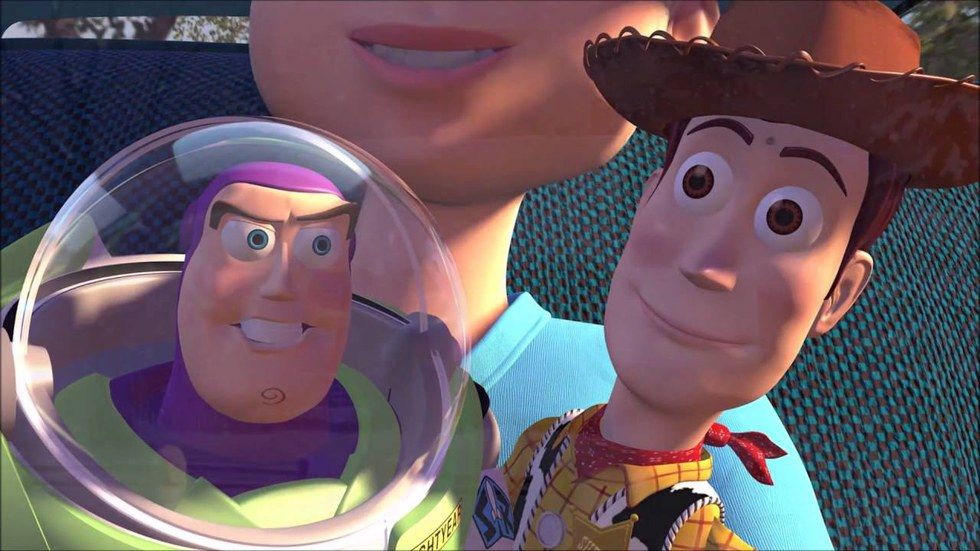 Toy story is a groundbreaking film on every level. Both as the first ever Computer-Animated film, but the original masterpiece that would spark hit after hit. Many films have tried, and some have failed, to replicate Toy Story's relatable characters and witty dialogue. Buzz and Woody are the ultimate enemies turned friends through a crazy set of events that enthralls the audience. Throw in some tongue-in-cheek jokes, and some touching emotional moments, and you have a film that changed animation as we know it.
5.) The Incredibles (2004)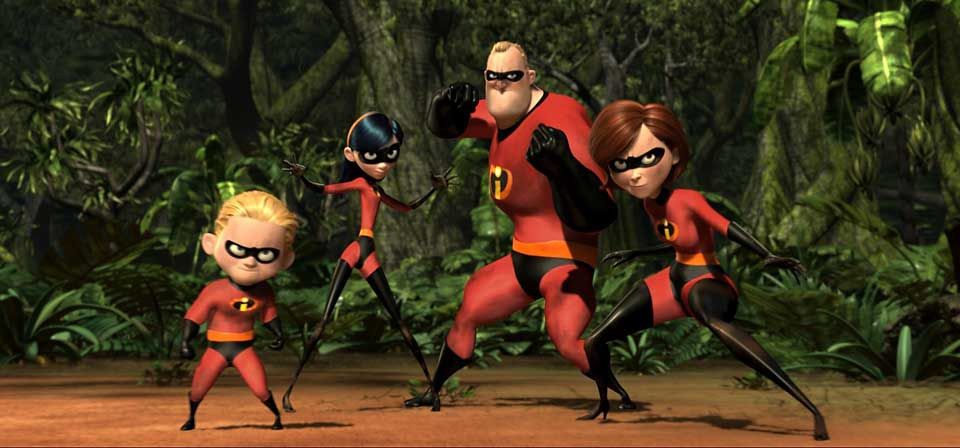 It was not only great to finally get a Pixar film that centered on people, but it was also great for those people to be superheroes. And not just superheroes, but a family of superheroes, which we haven't really seen before, or since. This gives us some really clever super powers as well as some really memorable characters. Mr. Incredible, Elastigirl, Violet, Dash Frozone, Syndrome, and of course the iconic Edna Mode, really help the film come together. The adventure is also a really fun one and the animation matches the action-comedy tone perfectly, making The Incredibles a point of pride for Pixar.
4.) Toy Story 2 (1999)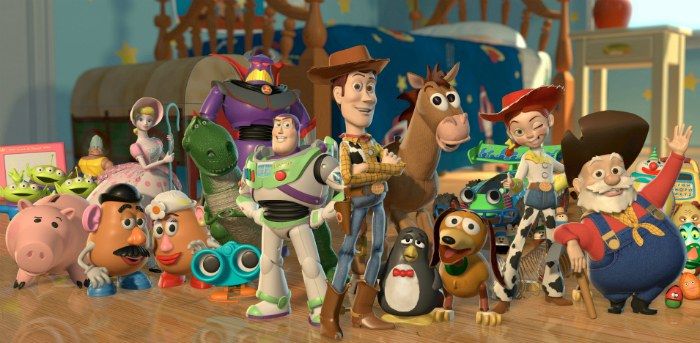 It's surprising, albeit inspiring that Toy Story 2 is even better than the original. While staying true to all the ideas and characters from the original while also incorporating an entirely new, layered story with really interesting new characters. (Jessie, Bullseye, and the Prospector, most notably.) The animation is also an upgrade from the original. The story has some really tender emotional moments, including a particularly moving Sarah Maclachlan song, gives Toy Story 2 the edge over the other two, making it the best of the series.
3.) Up (2009)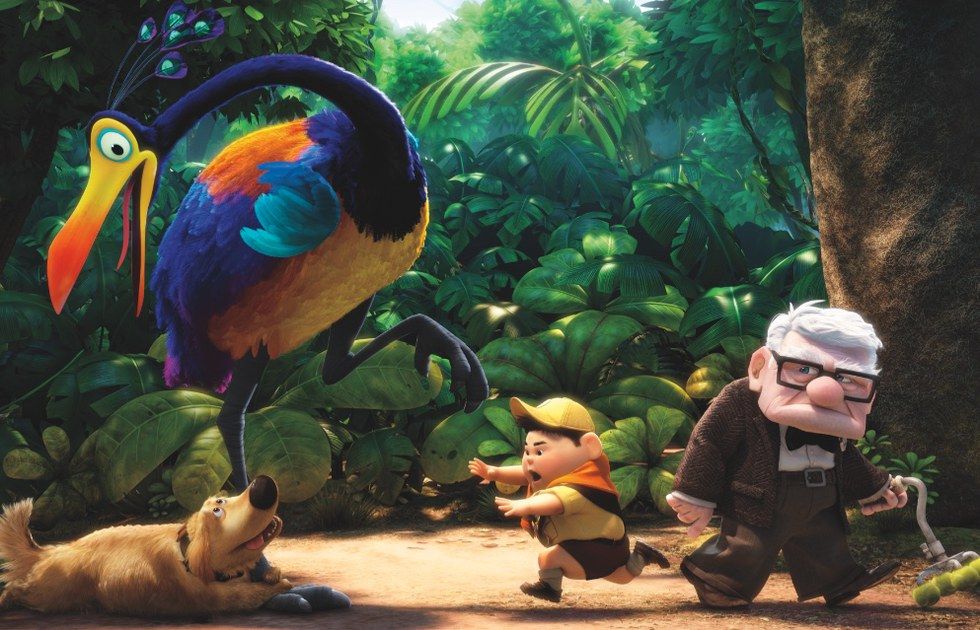 I can't talk about this movie without addressing the first ten minutes and how unforgettable they are. And yes, Up's opening scene is one of the best in film history but because it both sucks us in and sets the bar high for the rest of the film. Up, as a whole, is an engaging and emotional adventure with characters that you wouldn't normally see as the heroes of a kid's film, i.e. Carl and Russell. The film is not only beautiful but takes a multitude of creative risks aside from the first ten minutes, thus expanding the viewer's imagination. Making us believe that an old man can use balloons to make his house fly, and of course, that adventure is out there.
2.) Finding Nemo (2003)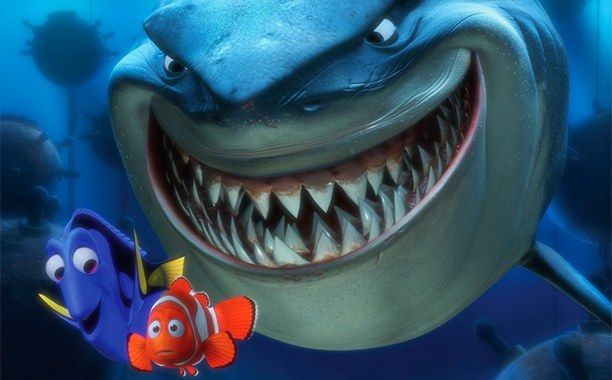 Plain and simple, Finding Nemo is one of the best children's films ever made. The characters are in abundance and every single one is memorable. That's not easy for any movie, albeit a computer-animated movie for kids. The story is exciting and provides a legitimate risk for Marlin, Nemo, and Dory. This makes the journey more epic and captivating. Every time I watch this film I'm on the edge of my seat. I feel like I'm on an enthralling adventure and just barely escaped with my life as well as a happy ending. If that doesn't make a movie amazing, I don't know what does.
1.) Inside Out (2015)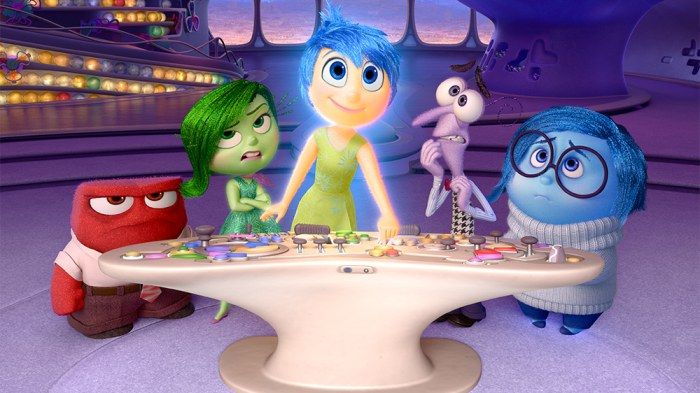 This is a movie that changed everything. Inside Out challenged the way children's films were made as well as how they impacted their audience, young and old alike. Inside Out shines a light on mental functions and emotions in a way that hasn't been done as well since One Flew Over the Cuckoo's Nest. It's a brilliant film, it's a clever film, personifying emotions as unforgettable characters and taking a deep dive into the human mind such a unique way, while still maintaining a simple message: It's okay to be sad. With its big heart, and even bigger brain, Inside Out is easily Pixar's greatest feature.