Christmas is fast approaching. It's time for the Christmas decorations to come out, and some of us have been using the same decorations for the last 500 years. I would like for us to think about getting a little crazy with the decorations this year. Here are a couple things you might want to consider.
Mason Jar Snowscape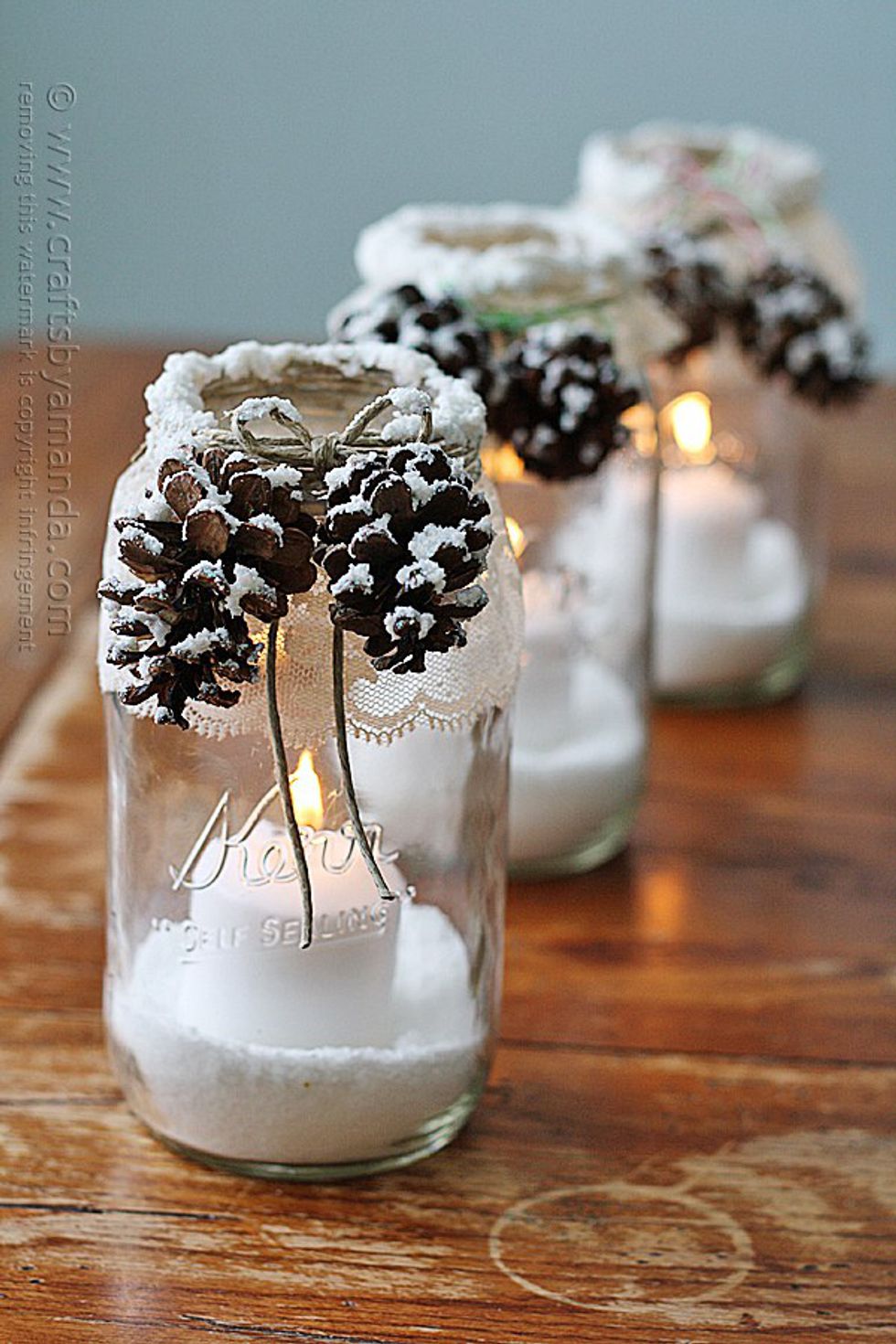 DIY things never turn out the way they are advertised on Pinterest, but I feel like it's kind of impossible to botch this. They are so easy to make. All you need is some small pinecones, a jar, some doilies, some fake snow, and some string and voila! You got yourself some cute little things that would be perfect to have sprinkled around your living space.
Snowman Made of Wreaths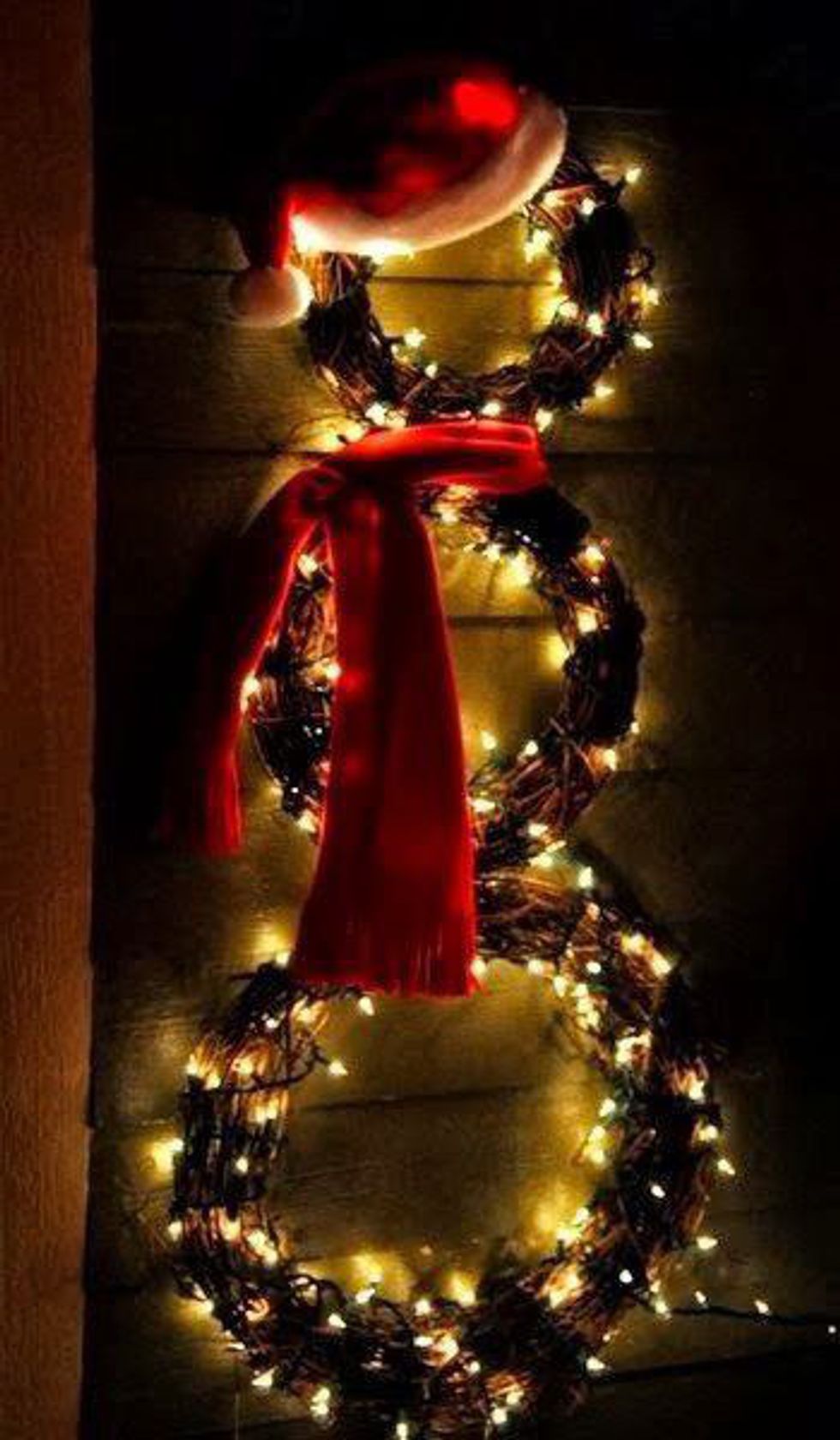 Are you tired of doing the same old things with your holiday wreaths? Are you ready to spice things up a bit? If you answered yes, then I think it's time you made a snowman out of your wreaths!! Just take three wreaths of various sizes, and affix them to each other. You can even add some Christmas lights and a santa hat if you're feeling adventurous.
Obnoxious Amounts of Garland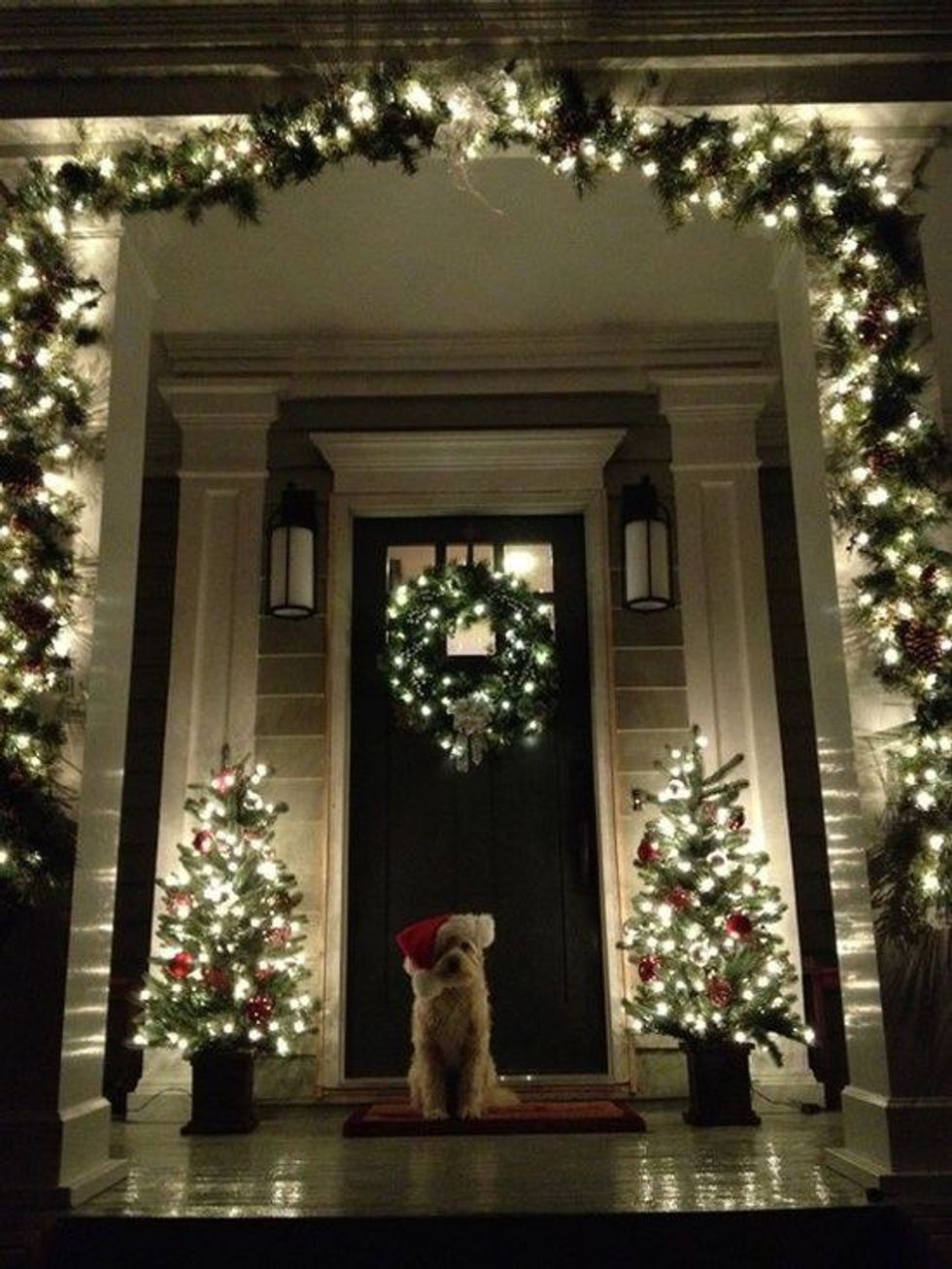 Can't have Christmas without garland, but you need a lot of it. Put it everywhere. Garland on the mantle. Garland in the doorways. Garland on your staircase, if you have one. Add some garland to your wardrobe if you're feeling crazy! Garland needs to be everywhere. Except the bathrooms. That might be a tad bit excessive. (Dog is optional).
This Thing!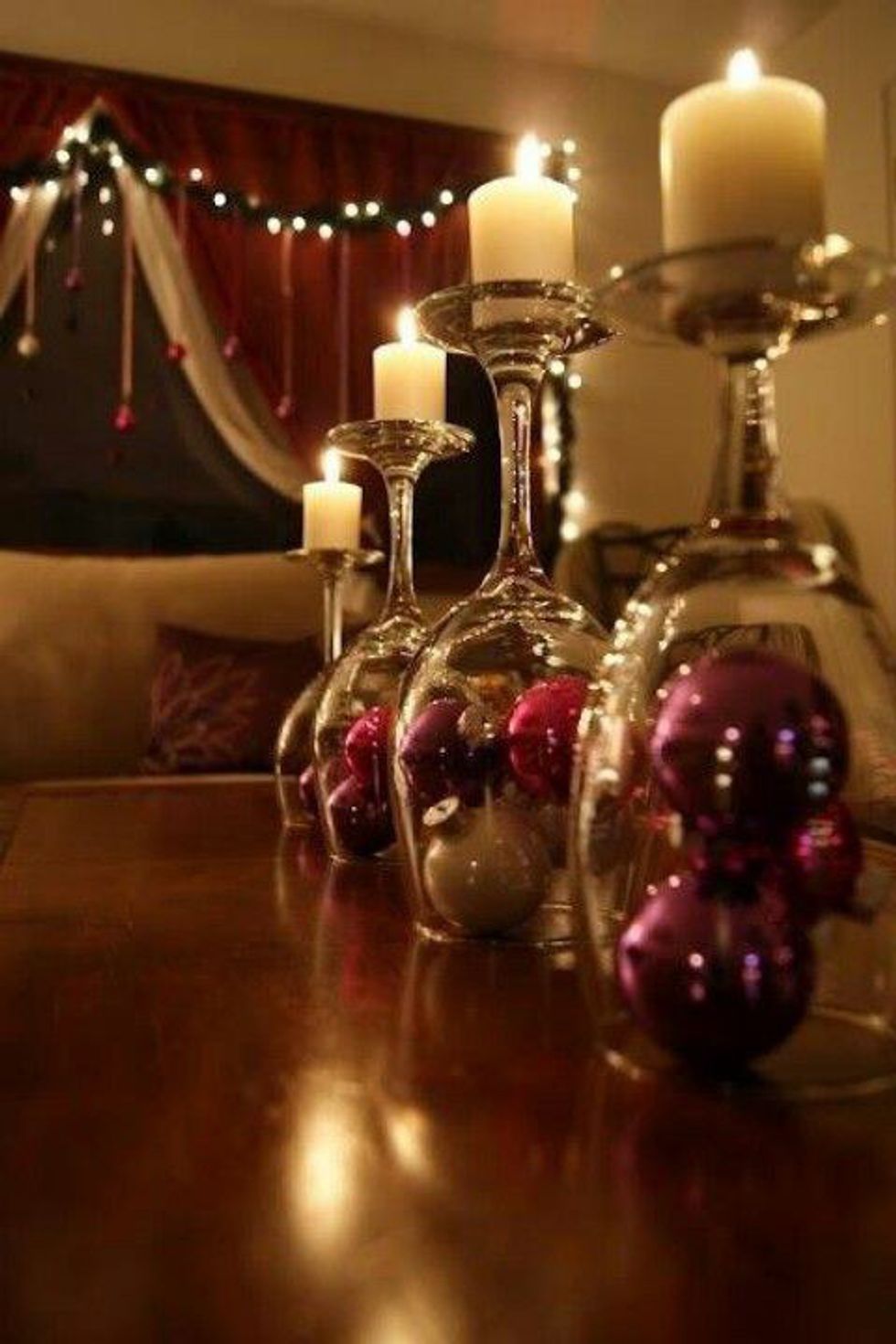 I don't even know what to call it, but I love it! Who knew that candle + wine glass + ornaments would be this cute? I didn't. You probably didn't either. But hey, you learn something new everyday.
Christmas Tree
I mean, obviously. Now, you can't go wrong with the classic pine Christmas tree. But since we're all about spicing it up this holiday season, why don't you try a hanging tree!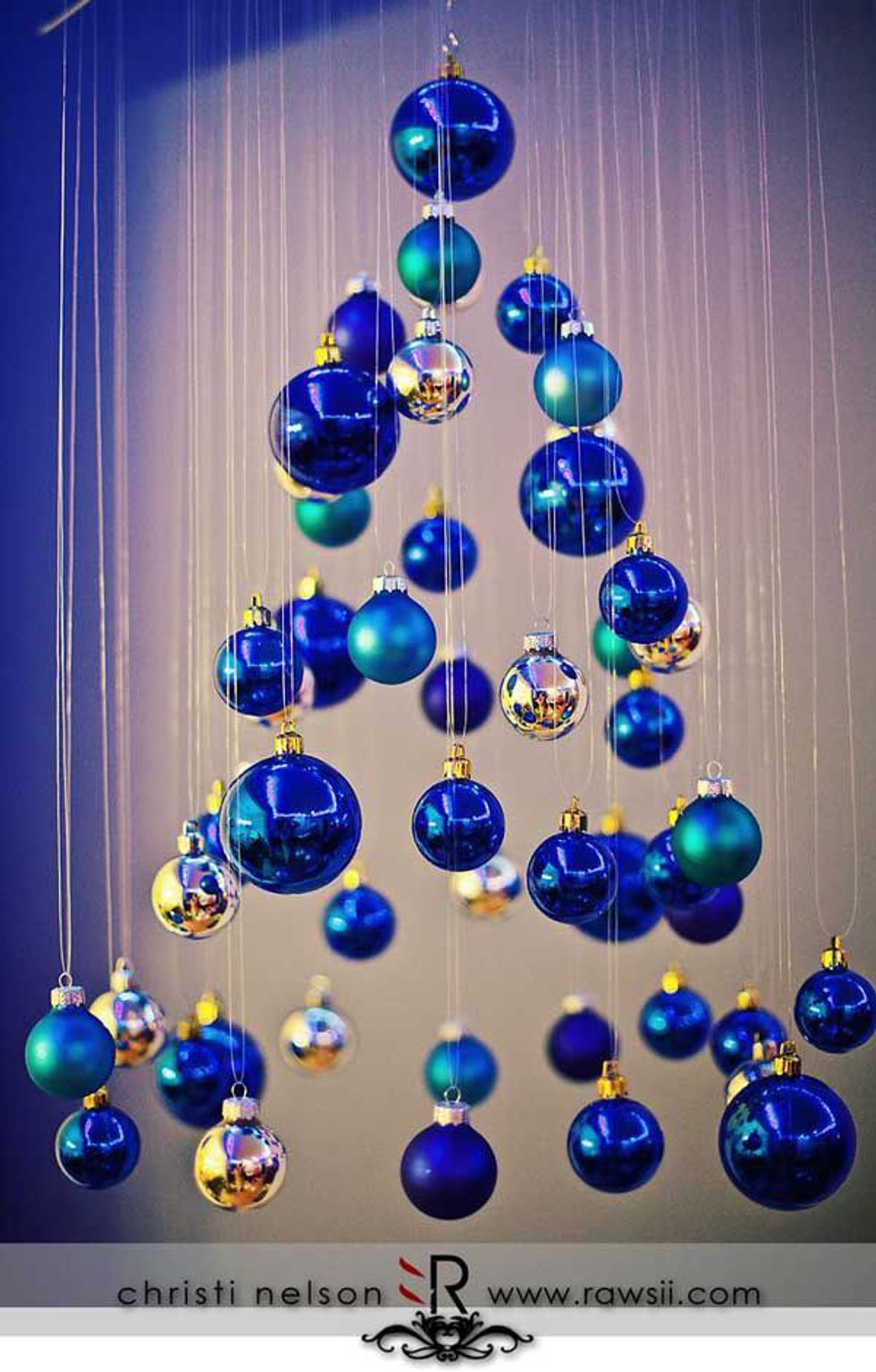 I don't know the layout of your house so I can't tell you where to put it, but it would probably be best to put it above a table or a carpeted area. And obviously if you have a hanging tree, you can still have a normal full sized tree.

Consider jazzing up your holiday season with these ideas, and if you would like more ideas like these, you can visit pinterest.com.
Happy Holidays!