Ah, good ol' Freeform or ABC Family as most millennials know it as. The change was supposedly made to reflect its edgier content, but quite frankly, I don't care about if the name represents the channel. What I care about are ALL OF THE CANCELLED SHOWS!
Freeform/ABC Family has canceled so many shows that were more accurate and true to life than any other channel, or at least it feels that way. Here are just a few shows that were canceled way before they should have been.
1. "Recovery Road"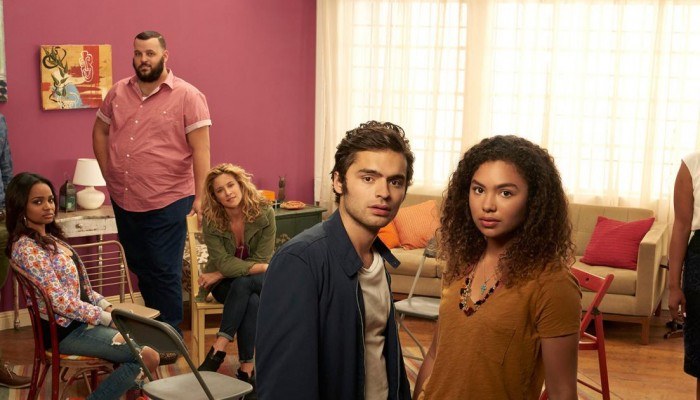 "Recovery Road" was actually my favorite tv show from ABC Family/Freeform ever. It followed Maddie Graham, a teenager who is sent to a sober living facility to combat her alcohol addiction. She had to learn how to navigate sober living while also trying to be a normal teenager at school. She even falls in love with another one of her housemates, Wes, during the show's one season run.
The series showed the ins and outs of those struggling to stay sober and it felt like a relatable show for those who may have been in the same situation as the characters or have watched those close to them fight these same battles. It also featured Daniel Franzese — AKA the guy who played Damian in "Mean Girls" and Kyla Pratt who voiced Penny Proud in "The Proud Family." For those who have seen this show, you know what I'm talking about when I say the last episode of the season had the biggest cliffhanger ever. Thanks, Freeform, guess I'll never know what happens.
2. "Huge"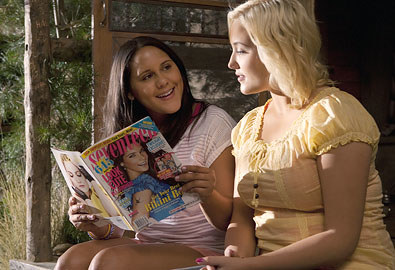 For once, there was a show that didn't center around stick-thin model like actors and actresses. This show narrated the lives of six teens who were at a weight loss camp for the summer. Considering more than one-third of adults struggle with obesity in America, this show showed what it was like to wake up and, at times, hate yourself because of your weight as well as the struggles people go through when they see themselves that way.
The show saw a lot of success in its one season, and one of the lead actresses, Nikki Blonksy, was nominated for a Teen Choice Award for her role in the show. In an interview, Blonksky even admits that she was blindsided by the choice to cancel the show and said, "We were the first plus-size cast, I think, ever, in Hollywood history. I just think it's kind of sad that TV stations are a little scared of having such a different show with such different people."
3. "Jane By Design"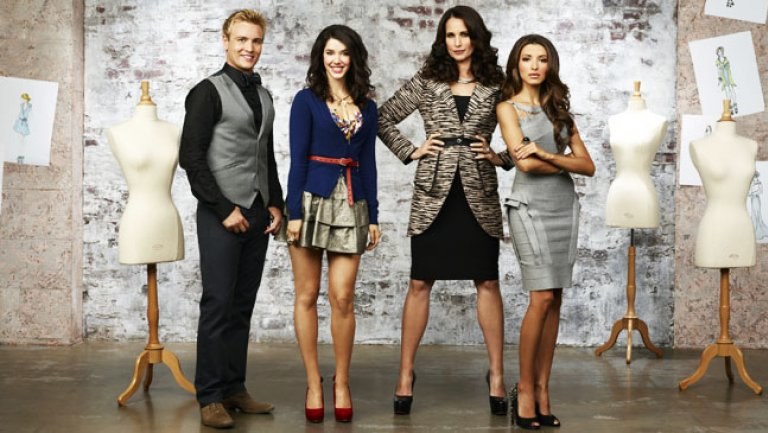 Admittedly, this show wasn't quite as serious as the above two shows, but it was a great show, nonetheless! This show followed Jane, who is mistaken for a 20-something-year-old young professional who is working in the fashion industry. Unfortunately, this only lasted one season. Instead of renewing a fun show about a young girl finding herself, they renewed "The Secret Life Of The American Teenager," which, yes, I did in fact watch, but, nonetheless, it was basically a teen soap opera that ran for like four too many seasons.
4. "Chasing Life"

This show, like number one and number two, was more serious — following the life of aspiring journalist, April Carver. In the first episode, it is revealed that April is diagnosed with cancer and it follows her as she struggles to tell her loved ones about her diagnosis, goes through treatment and attempts to live a normal life as long as possible. While this show at least lasted two seasons before being canceled, it was still canceled way too soon. There aren't many shows that feature a main character who is on the edge of life or death in such a realistic way. There's even a major plot twist with one of April's love interests that leaves a huge hole in the viewers' hearts.
5. "10 Things I Hate About You"

This show was based on the movie of the same name. Following the lives of Kate and Biana, aka the epitome of polar opposite sisters, was a lot of fun. Plus, Lindsey Shaw played one of the sisters. She is well-known for playing Moze in "Ned's Declassified School Survival Guide!" The show, like many other greats, was canceled after one season and with that cancelation, holds a whole slew of cliffhangers.
6. "Bunheads"

While I was almost turned off from this show because of its title, I'm glad I gave it a shot! This follows Michelle as she starts working at a dance school. Michelle meets a few of the school's dancers who all have their individual struggles and they all benefit from her knowledge and look to her for advice. It was a great coming of age type story with a strong mentor-based role! This show was also canceled after one season. It was created by Amy Sherman-Palladino, who is infamous for the show "Gilmore Girls" as well as featured Kelly Bishop from "Gilmore Girls."
Thanks, Freeform/ABC Family — I guess I'll sit around continuing to wonder what happened to my favorite characters.