Sometimes it can really suck being stuck on campus day after day with no break. Escaping campus is the perfect way to spend those weekends when you have nothing going on and Miami University's campus is dead. It is also the perfect chance to relax and just forget about school and homework for a little while.
Kenwood Towne Center
Who doesn't love a good shopping trip? Kenwood offers a large array of stores and is the perfect distance from campus when you want to get away for the day. Spend the day shopping with friends and not worry about homework. A trip to Kenwood is also always great if you need to get clothes for an event last minute as there are plenty of stores to choose from.
Liberty Center
Once again, shopping proves to be a useful excuse to get off of Miami University's campus for a little while. Liberty Center, unlike Kenwood Towne Center, is mostly an outside mall, so it's a really great way to spend a nice day outside while doing a little shopping, of course! The Liberty Center also has some pretty great restaurants to try when you get tired of the food selection in Oxford.
Cincinnati Zoo
A trip to the Cincinnati Zoo is always a fun time no matter the season. The Cincinnati Zoo is really awesome if you like having the opportunity for interactions with the animals. One of my favorite things to do every time I visit is feeding the giraffes. In the summer months you get a traditional zoo experience, but in the winter the whole place is transformed with Christmas lights that make for a unique experience. It can get a little chilly in the winter, however, so make sure you bundle up and take advantage of the hot cocoa they always have for sale when the temperatures start to drop.
Newport Aquarium
The Newport Aquarium is a great option when the weather outside isn't cooperating for the other outdoor options. Spend a rainy day inside of the Newport Aquarium looking at all of the amazing exhibits, and, if you are brave enough, petting sharks. Newport Aquarium is also located really close to some cute little restaurants, a movie theater and shopping. So you really can spend the whole day here if you want.
Cincinnati Sporting Event 
Cincinnati is home to some really great options when it comes to sporting events. Check out a baseball or football game to escape the boredom that sometimes arises when being on a college campus. This can be a really fun day trip when you add in a stop for food and leave time for a little city exploration before whichever game you choose to attend. Even if sports aren't exactly your thing, a trip to cheer on one of the local sports teams can be fun when you get a group of friends together and spend the day exploring all Cincinnati has to offer.
Kings Island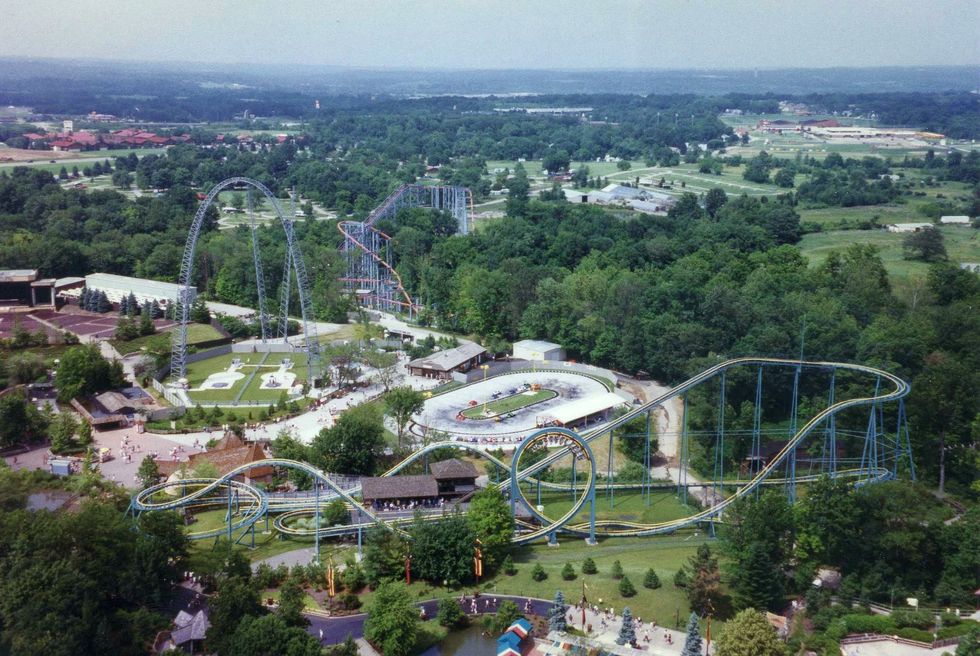 If amusement parks are more up your alley, make sure you make the trip to Kings Island at least once during your four years at Miami. Located about an hour away from campus, Kings Island is home to a large array of amusement park rides and games. They offer plenty of yummy food as well. Because of its location and sheer size, it really will be the perfect place to spend the day when you just can't take being on campus any longer.
Day trips are the perfect opportunity to spend some quality time with friends and get off campus for a little while. If you have access to a car, there is no excuse for being bored when there are so many great options for entertainment so close by.