When I decided to become a communication major in college, it was partly because I was interested in the way that people interact with each other. I continue to be fascinated by the sheer amount of communication breakdowns that happen between people, despite human intelligence. A day in the life of a communication major is bound to involve some struggles.
First, the communication major wakes up and scrolls through social media and news before doing anything else.
Communication majors constantly receive an indirect prompting to connect and engage with the rest of the world through social media. A communication major should be communicating in the trending fashions. A communication major will probably send a Snapchat or text to a friend as well asking if they want to meet up or get breakfast before class.
The next part of the day for a communication major involves attending that 8:00 or 9:35 AM public relations writing class.
A communication major just has a knack for this class for some reason and gets more excited about the actual real-life experience their instructor has that is likely normal. That real-life experience is priceless when it comes to learning, even though the class is way too early. It makes the communication major question how they are ever going to get a job in PR. A communication major's inner Leslie Knope starts getting super excited and wants to basically run the whole city.
Midday for a communication major includes lunch surrounded by friends.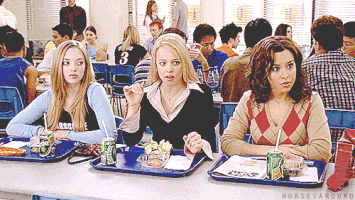 A communication major has quite a few friends who aren't communication majors. Their friends will wonder why they study communication since it's such an easy subject, right? I mean, everyone communicates. Lunch probably includes a deep discussion about the latest political crazy happenings or that latest controversial tweet over Chipotle.
The afternoon for a communication major involves working on creating a social media campaign or paper. It might also involve attending that interpersonal class where everyone discusses their feelings.
Communication majors are always writing. It seems like all a communication major does is write, even though people typically think of public speaking. A communication major gets to agonize over the best way to communicate a message in a clear and concise way. Also- somehow those interpersonal classes get into deep discussions that nobody is prepared for. There are probably quite a few tv show references because a communication major can relate anything back to "The Office", "Parks and Recreation", "Grey's Anatomy", or "The Big Bang Theory".
Evening for the communication major involves some sort of organizational meeting or activity, like a newspaper staff meeting.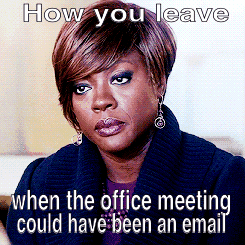 Communication majors are so involved and work to participate in activities that will actually help them practice for real jobs. That social media campaign assignment is really frustrating but also is secretly what you wish you could be doing for a job.
Bedtime for the communication major brings one last scroll through social media before nodding, questioning why communication as a major was ever a decision they made in the first place.
At the end of the day, a communication major wouldn't change their decision for the world and knows the value that studying communication has.
Inevitably, at some point in the day, someone will ask, "What are you going to do with a communication major?". The communication major will sigh, smile, and begin to explain all the wonderful possibilities that come with their degree.