The selection committee for the 2017 Pro Football Hall of Fame will be set to meet next February to vote on the nominees and the most interesting part about this? With a total of 94 names of notable football players and coaches, one specific name has caught the attention of many die-hard fans: Darren Sharper. I'm sure my football fans out there are familiar with his name and the talents he possess. Darren Sharper, 5-time Pro Bowl safety, from the Green Bay Packers to the Minnesota Vikings, to his retirement from the New Orleans Saints. Yea, THAT Darren Sharper. At a time when Hurricane Katrina devastated the lives of many people and families, Sharper's successful win with the Saints brought some form of comfort for the city of New Orleans, for the state of Louisiana. Known as a dedicated father to his daughter, a man of character, and a successful pro-safety throughout his career of 14 total seasons, no one would have ever assumed what would come next.
You see, being apart of the National Football League for so long, and playing football at the infamous College of William & Mary, no one expected to for him to be a serial rapist. Yes, a serial RAPIST. The same man that the world sees as a great father and pro-bowl player is the same man who is currently serving 18 years provided by a federal court for drugging and raping at least 9 women across multiple states. Those states range from California to Arizona, Nevada, then Louisiana. Crazy, right? What is even more interesting is the mere fact that Sharper once promoted women safety against domestic and sexual assault, as he posed with his daughter in the NFL Dads Dedicated to Daughters book. The book was created by the partnership between the NFL and A Call to Men, a national organization dedicated to women safety and awareness, combating the dangers plagued on women across all communities within the United States. Interesting right? I'm sure we all want to know just WHY? Why would Darren Sharper want to knowingly harm women and take advantage of them at their weakest point?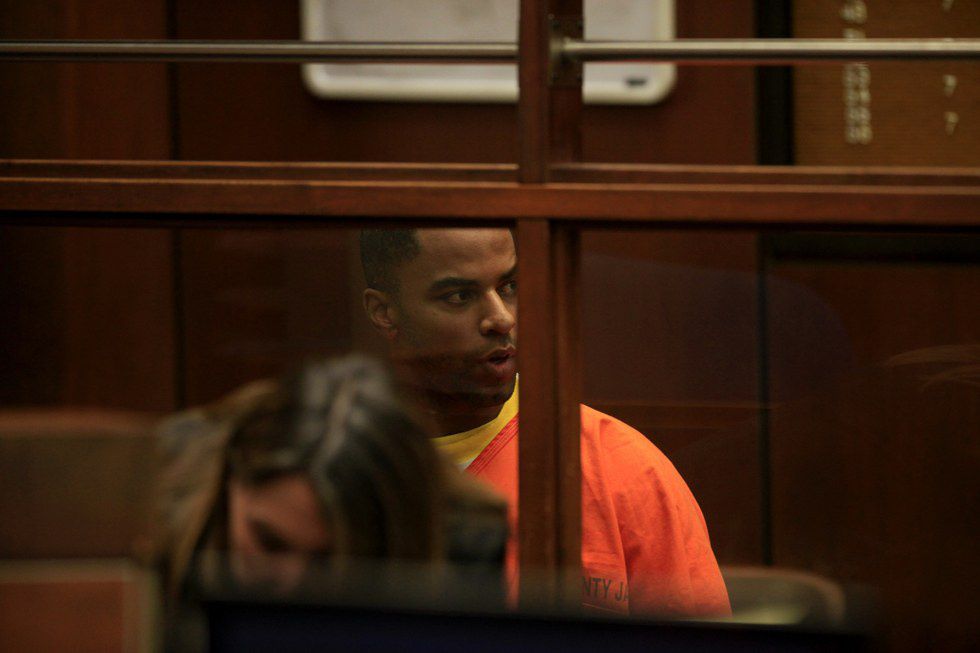 To bring some awareness to our communities, this was not Sharper's first time being nominated for the Football Hall of Fame. He was nominated last year but received zero votes. Hmm. Sharper KNEW what he did and knew he was wrong, pleading either guilty or no contest to his charges in the courts. But still, what drove him to do these things? Especially with a daughter at home?
Being nominated into the Hall of Fame can be done by anyone from a former player, a fan, a public news media figure, even US...yes, we can all do it. Nominations are made usually from judging a player or coach's character, humility, integrity, and of course, sportsmanship. There are many, and I mean many, different reasons players and coaches are nominated into the Hall of Fame, ranging from personal and professional.
Darren Sharper, a black man, a notable father, an astounding athlete, and a serial rapist. Rape is never really taken lightly in the justice system; however, lately, we have been seeing headlines in the media about MULTIPLE cases of rape involving Caucasian boys and men with their sentences being taken as a joke...obviously. Sentences are as minimal as 3 months, 6 months, probation, and any other sentence at the bare minimum. In the cases of black men involved in rape, those cases are taken much more seriously. Rape is rape. Whether you're African American or Caucasian, rape is STILL rape and each case should be taken seriously at all costs. Darren Sharper is known to world as a heroic football player, but after partaking in activities that were not in the best interest of many women, he is now known as a serial rapist; a serial rapist who was recently nominated for the Hall of Fame. Now, how does that happen? Everything that glitters ain't gold. Lets educate ourselves. The people we tend to support in the entertainment business...ranging from sports, to music, to movies...they're human just like US. They're capable of doing "bad" things and "messing up." Don't you forget that.