The country watched for months as protesters stood their ground to protect their water against the evil oil tycoons. The news showed starved and freezing protesters as they stuck out a record-breaking winter here in North Dakota. Everyone saw the attack dogs and the violence that police had used against the protesters that had done absolutely nothing wrong. The nation was up in arms to battle the destructive oil empire.
Here in North Dakota, we were given other news. Millions of dollars have been spent to employ state and local police as well as the National guard in order to preserve the peace and the safety in-between the protesters and the public. Farmers suffered harvesting delays due to protesters trespassing and vandalizing equipment. Now, the state is taking on the challenge of cleaning up the 2,500 truck loads worth of garbage, human waste and living quarters left behind from the protesters.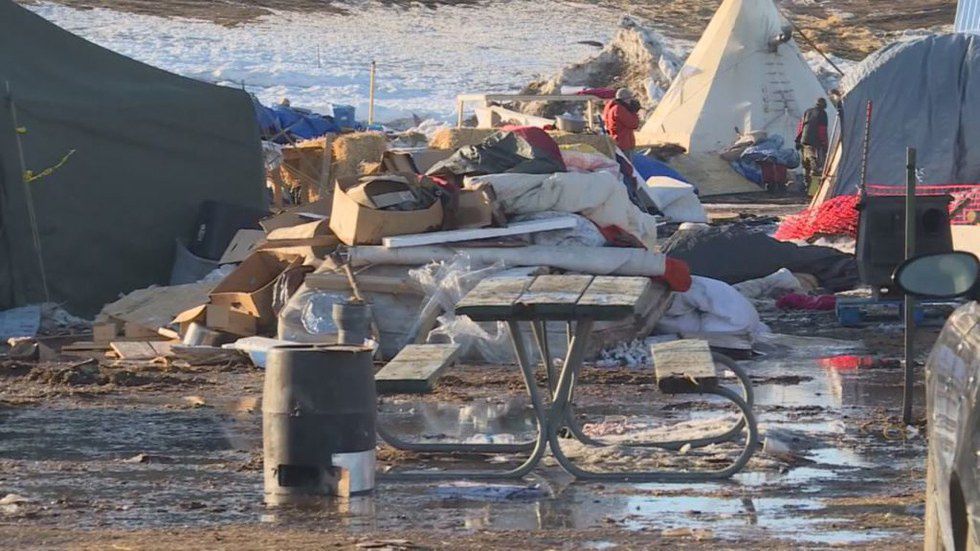 In preparation for spring flooding, protesters have been asked to leave for their safety and to clean up the trash and debris before it ends up in the Cannonball river that eventually flows into Lake Oahe. Yes, the same lake which they were protesting to protect against contamination. Snow and ice have covered the trash, but with recent warm temperatures, its beginning surface. Workers are fighting against the clock and the weather to get trash cleared before nature clears it itself. It may take up to 4 weeks to get it all done because of a 3 hour truck turn-around with the landfill being 115 miles away.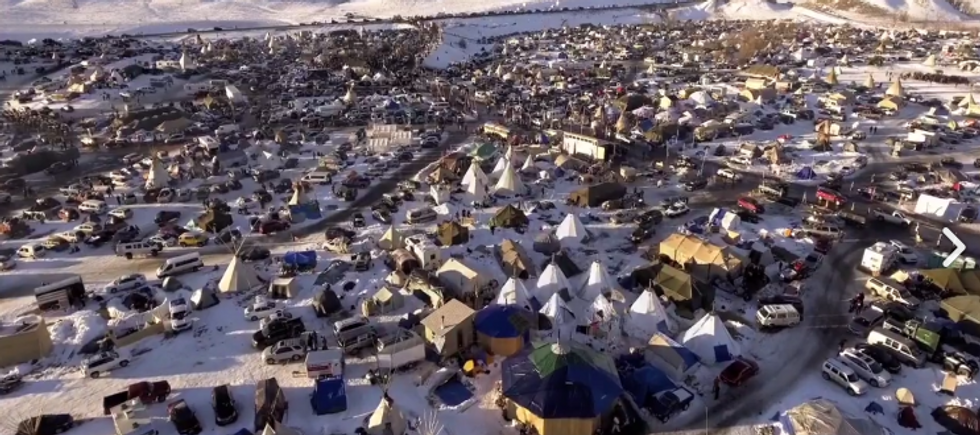 Small shack-like housing, vehicles and other trash have been burned as a protest against the forced evacuation creating greater environmental harm and human harm. Two children were brought to the hospital with severe burns from the campsite. Authorities and cleaning crews fear what they have yet to find buried under the feet of snow. Cadaver dogs have been brought in to inspect areas after the snow has been removed in case bodies wrapped up in tents and tarps to stay warm were buried. 2 dogs and 6 puppies were also rescued from the campsites and treated for mange and frostbite. Hazardous waste units have been searching the area for used needles, blood and other hazardous remnants that could harm the clean-up crews and the environment severely.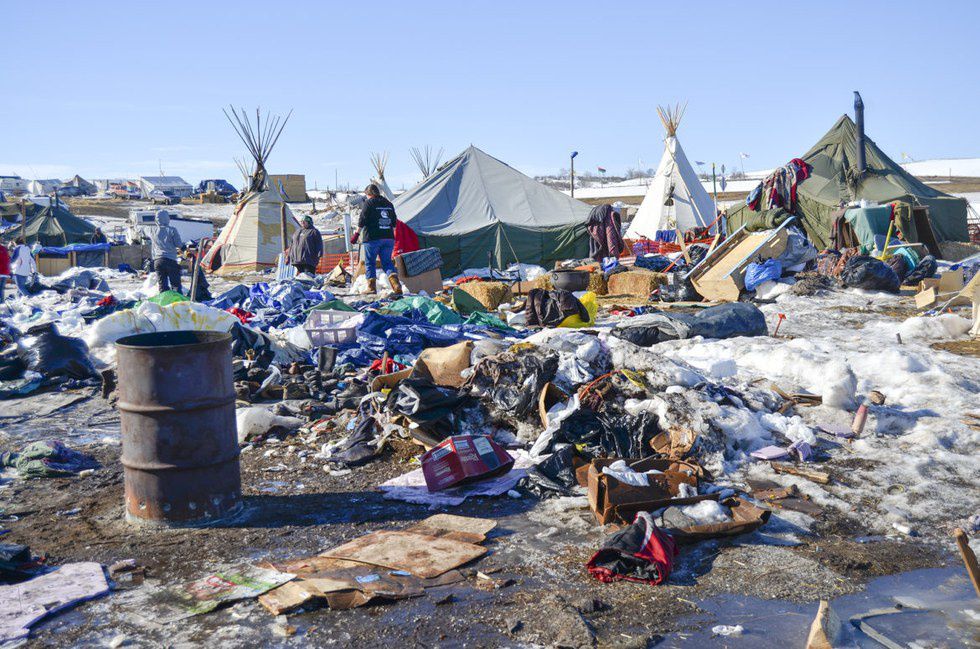 These "environmentalist" have been living at these campsites for months, yet didn't take any precautions for their trash or waste. The Standing Rock tribe members have stayed to properly take down their teepees and have joined the effort to clean up. The thousands of protesters that were there to support them no matter what, have all but dissipated and left a true threat to the environment in their wake.