For fans of "Dancing with the Stars," it's easy to feel like you really know the cast. Whether you love them or hate them, the show just wouldn't be the same without these colorful characters. If the cast of DWTS starred in a Disney movie, here's who they would likely play.
1. Julianne Hough: Cinderella
Whether she is on the dance floor or behind the judges' table, it is hard not to love this blondie.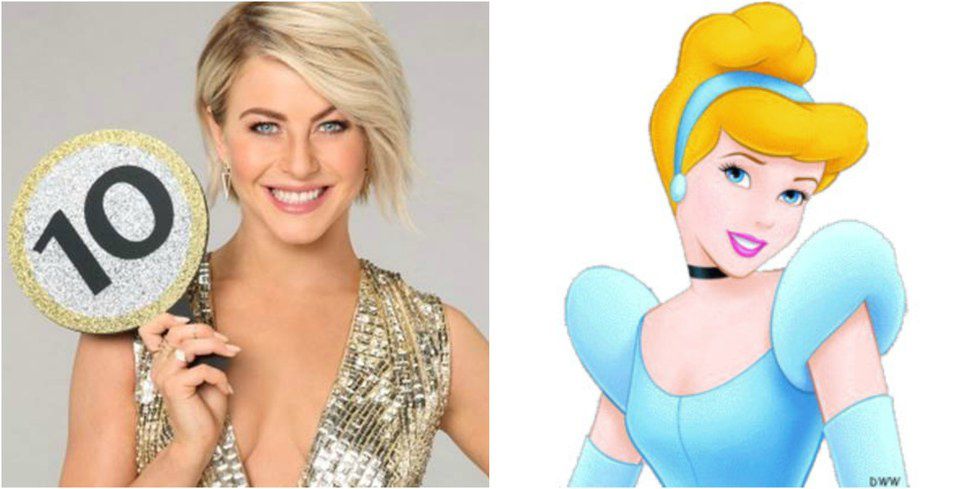 2. Bruno Tonioli: Timon from the Lion King
All the sass and spunk you could ever need all squeezed into a tiny, spicy package. Just like Timon, Bruno is always there to share a laugh and a dance.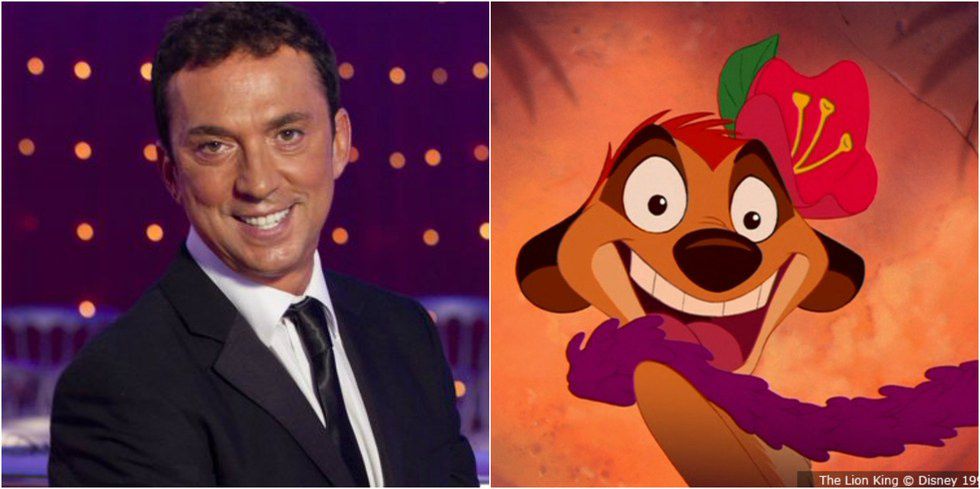 3. Len Goodman: Grumpy
If Len was a dwarf, his name would have to be Picky or Particular, but only because Grumpy is already taken. Sure fans may get Sleepy when he gives his critiques, but when you hear the words "From Len...", dancers know they will be left feeling Happy and Bashful.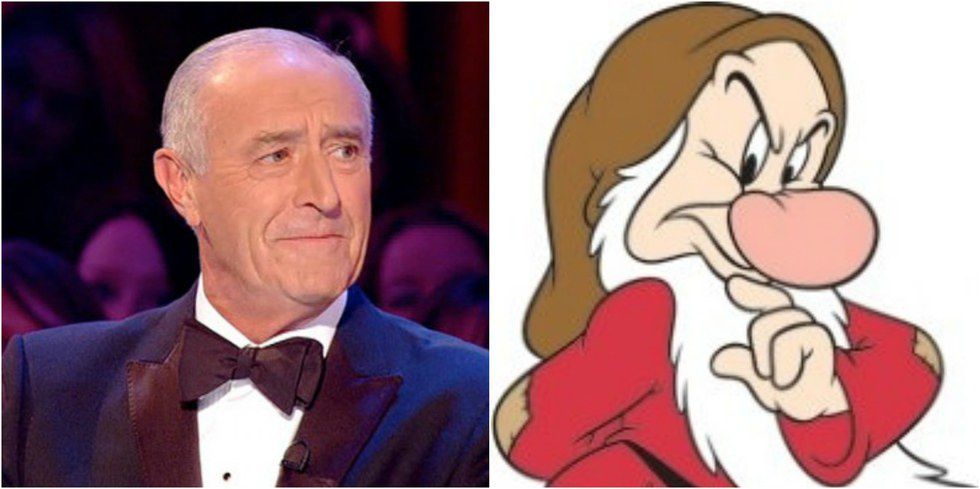 4. Carrie Ann Inaba: Jane from Tarzan
Just like Jane, Carrie Ann is never afraid to speak her mind. Sure, DWTS can become a jungle at times, but Carrie Ann has a blast when she can monkey around.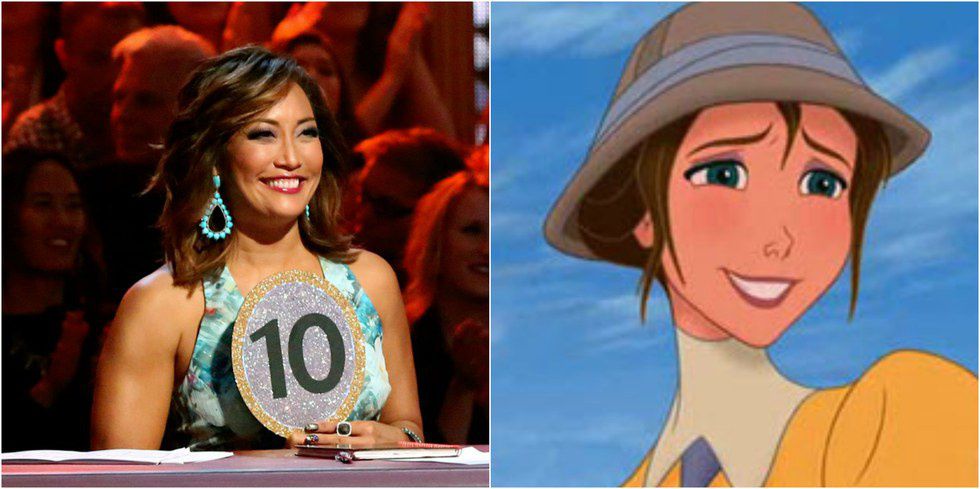 5. Derek Hough: Prince Philip
Every man wants to be him and every woman wants to be the Sleeping Beauty he is looking for. Derek is sure to jive, quickstep and paso his way right into your heart.


6. Mark Ballas: Aladdin
With his amazing dance moves and remarkable choreography, Mark will sweep you off your feet and take you on a magic carpet ride to a whole new world.


7. Erin Andrews: Fairy Godmother
She is always there to make the dancers look their best. With a few sweet words, a wave of her microphone and a "bibbidi-bobbidi-boo," Erin leaves contestants and viewers feeling happier than ever.


8. Tom Bergeron: Flounder from the Little Mermaid
Sure, he can be a little strange at times, but he is your buddy so you keep him around anyway. When the waters get rough and the show is running behind, Tom is always there to remind you to swim along and "keep things moving."


9. Sharna Burgess: Meg from Hercules
Just like Meg, Sharna is a strong independent woman who don't need no man. She also happens to be gorgeous and full of fiery personality.


10. Val Chmerkovskiy: Gaston from Beauty and the Beast
Val is a hottie and, just like Gaston, he knows it! The only one who loves Val more than the fans is Val, but with a face like that and dances moves like those, can you really blame him?


11. Witney Carson: Tinker Bell
She may be little, but this Barbie drill sergeant can hold her own against anyone. Just like Tinker Bell, Wit is tiny but mighty!