Ever since I was little, I have always had the same little bob haircut. It has never went past my shoulders since I found it to be annoying and hard to manage.
Now at the age of 20, I have finally *started* to figure out my haircare routine. My hair is naturally wavy/curly, and I've never know how to quite take care of it.
I've made plenty of hair care mistakes in the past, but i think my hair is finally on the road to healing and recovery. Here's a look at my past mistakes.
Washing My Hair Everyday, For 6 Years Straight. And Not Conditioning Either.
I have a very oily scalp, so I thought that by me washing it everyday would help it, but boy was I wrong. At the end of the day, it got so oily and weighed down that no amount of dry shampoo could fix, so I had to wash it. My hair was so covered in oil that I didn't even touch a conditioner for six years.
All of that changed in quarantine. I stopped washing everyday, and I currently wash every other day, but I'm trying to get it to every 3 days but it's been challenging. Now that I'm not stripping my scalp of natural oils everyday, it has gotten a lot better (although I still use dry shampoo in between washes to freshen up my hair.
Blow Drying And Straightening My Hair Everyday, And Barely Using Heat Protectant.
This is a huge no no, I have so much heat damage to my hair it's insane. I used a straightener and hair dryer (with a round brush) religiously, so much so that it became second nature to do it. My natural hair looked messy to me, so I never let it air dry. Through those 6 years, I basically fried the front pieces of my hair and lost a lot of my natural curl pattern.
I have vowed to take a break from straightening for about 6 months to help my hair get back to it's natural state, and to stop adding heat damage to it. Also never using a heat protectant was a bad move, and did even more damage than you can imagine.
Fixing My Hair In Quarantine
I have made a promise to myself to get y natural hair back, and I'm so excited that I did. I have done a ton of research online, and followed TikTokers who specialize in curly hair care (@curlvitality @melissafrusco have helped me a lot). I've have found what I need to do and how to do it thanks to them!
First, I need to use the right products. The 3 basics (after shampoo and conditioner) are leave in conditioner, curl gel/cream, and a hair oil. I have never used any of these kinds of products before, so I had to do a deep dive of research of what was best!
I have 2c/3a type hair, so I can't use products that are too heavy or that really weighs down my hair, so I've had to find lightweight and moisturizing products. Linked below are some of my favorites!! They're all under $15 and available at Target!
Miss Jessie's Jelly Soft Curls Gel - 8.5 fl oz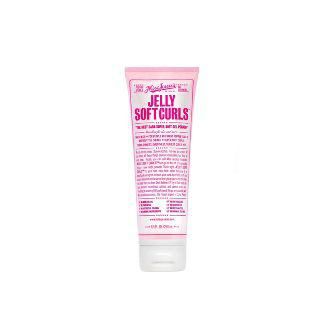 Miss Jessie's Jelly Soft Curls Gel - 8.5 fl oz www.target.com
SheaMoisture Manuka Honey & Yogurt Hydrate + Repair Multi-Action Leave-In Conditioner - 8 fl oz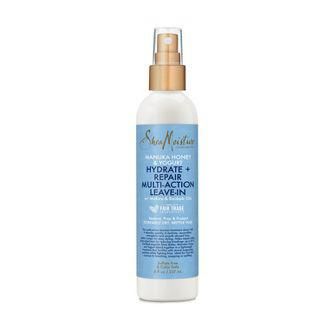 SheaMoisture Manuka Honey & Yogurt Hydrate + Repair Multi-Action Leave-In Conditioner - 8 fl oz www.target.com
Emerge Hair Care Shine Oil Serum - 4 fl oz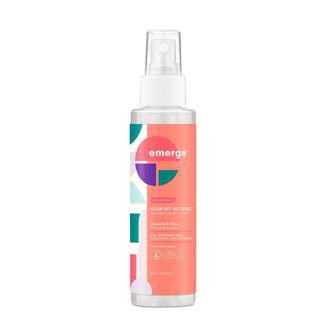 Emerge Hair Care Shine Oil Serum - 4 fl oz www.target.com
Hair Tips For My Fellow Curly Girls!
I really love using these products on my hair, they really give a nice shine and bounce to my hair! I also have found that applying the leave in and gel on soaking wet hair is extremely helpful and then scrunching your products in your hair, as well as going in with a diffuser afterwards to really lock in your curls. After diffusing, make sure to do one final hair scrunch to get rid of any gel 'cast', add hair oil and you're all set! Also before diffusing, use a heat protectant spray on your hair to avoid further heat damage!!
Also make sure to sleep with your hair is a loose top knot bun to protect your curls at night! When I want to refresh my hair in between washed, I like to use some dry shampoo at my roots, and wet my hair and add a tiny bit of hair gel to give it more hold for the day!
I hope this helps all my fellow curly girls who are on this curly hair journey with me!