This is a guide to help you find crystals and stones to help you in your journey of healing. These are stones that have personally helped me and guided me through times in my life when I needed healing. These stones can be worn, placed under your pillow, kept in your pocket, or held during your meditation. These stones all promote healing and help bring your center of thinking back to your own path.


1. Rhodonite: Love & Healing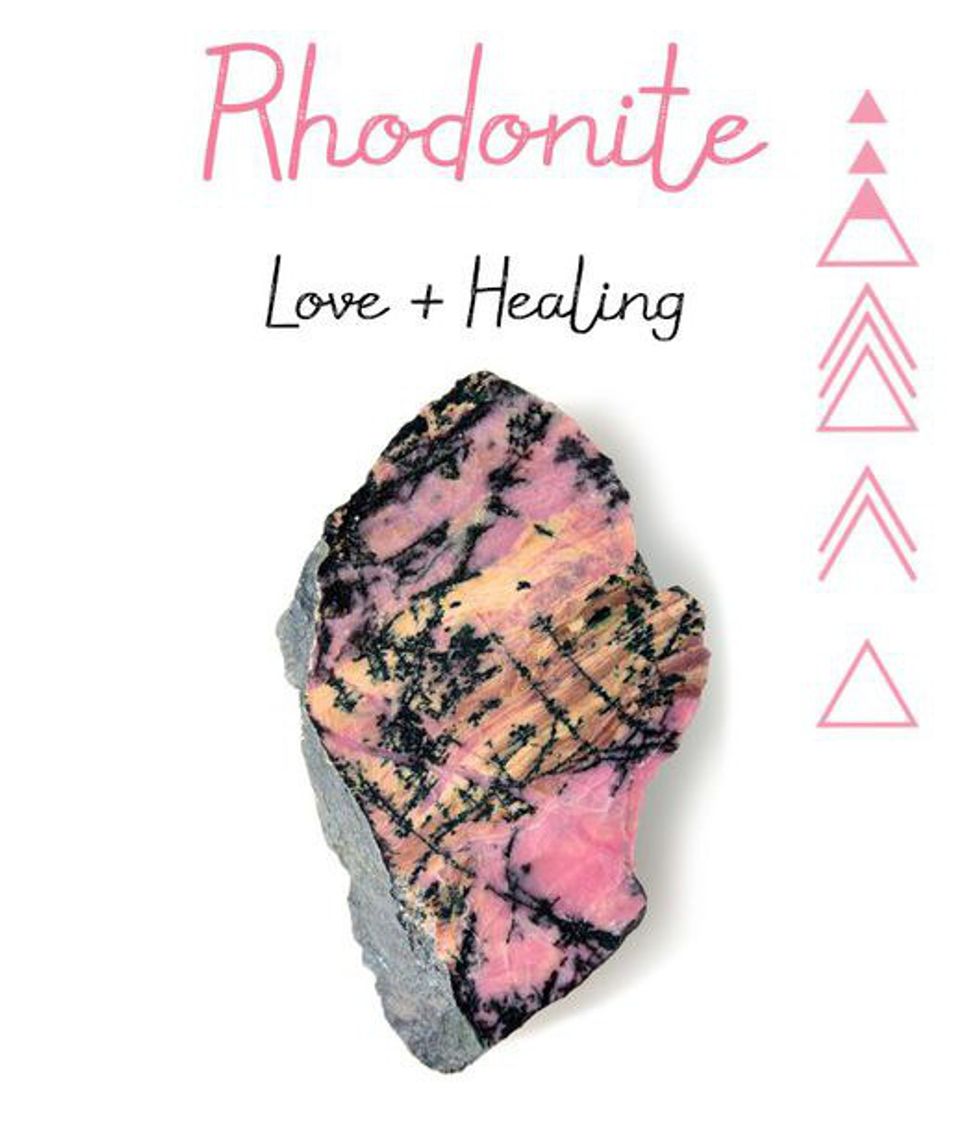 Rhodonite is perfect for keeping the love in your life strong and steady. It helps to heal the heart and mend relationships that may be in danger. This is a perfect gift for a loved one who is struggling! This stone is perfect for balancing emotions and putting the soul at ease. But the best part about this stone is how much it helps with the decision making process and helps you to slow down to eliminate hasty decision making.
2. Peridot: Release & Manifestation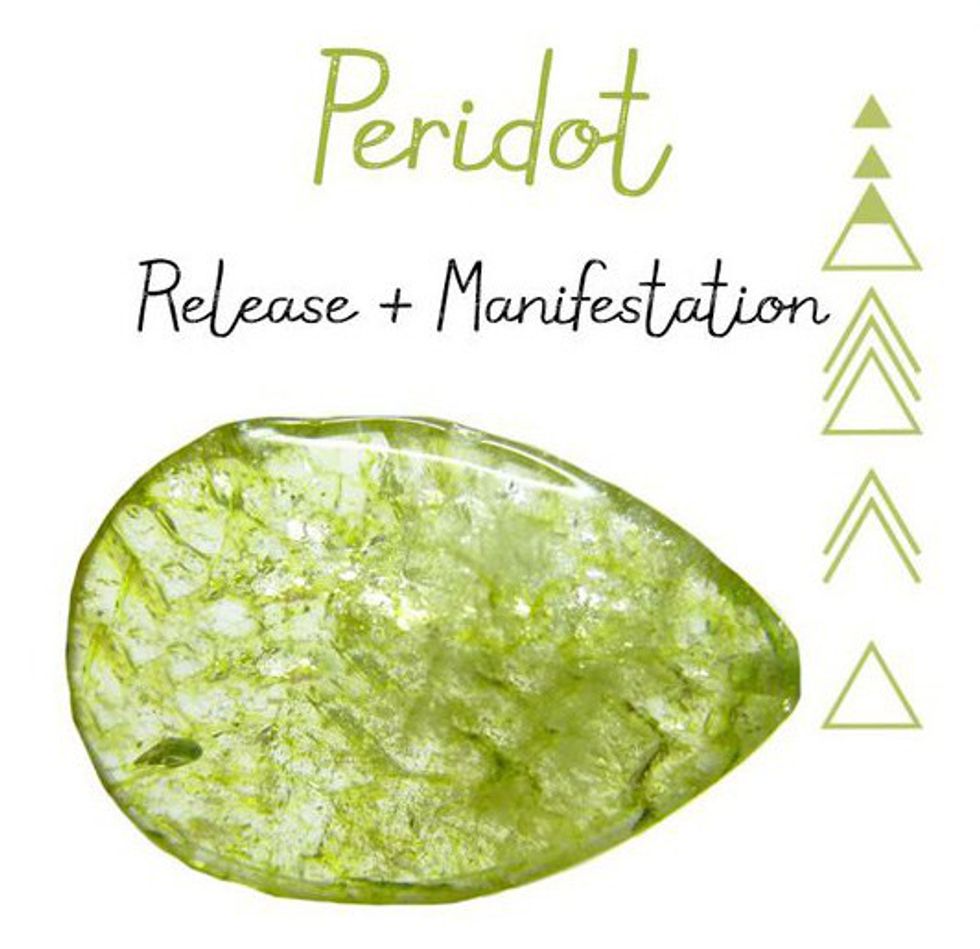 Peridot is a relative to the diamond. It was made from fire and molten rock in the Earth's mantle. Peridot is a stone for personal transformation and can help you during those times in life when change is coming. It helps release those blockages from emotion baggage and can help help those emotional wounds.
3. Mexican Jasper: Motivation & Action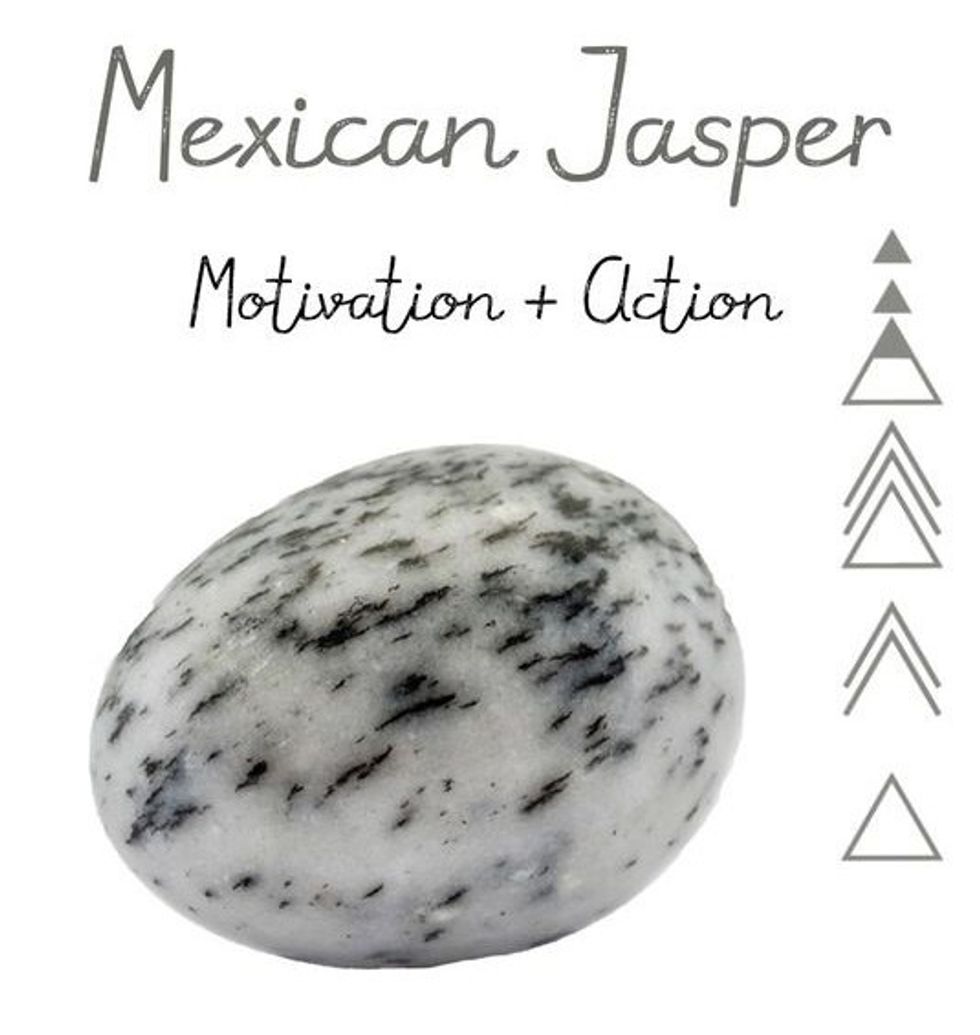 The chakras related to this stone are the base chakra and the crown chakra. For those of you that don't know, the base chakra is located at the base of the spine. The crown chakra is located at the crown of the head. This stone can help bring you motivation and energy to do things in life that will promote healing. This stone will help bring those thoughts into actions! Mexican Jasper will increase your feeling of motivation and bring in thoughts of solutions to problems you might be having.
4. Phrenite: Peace & Calm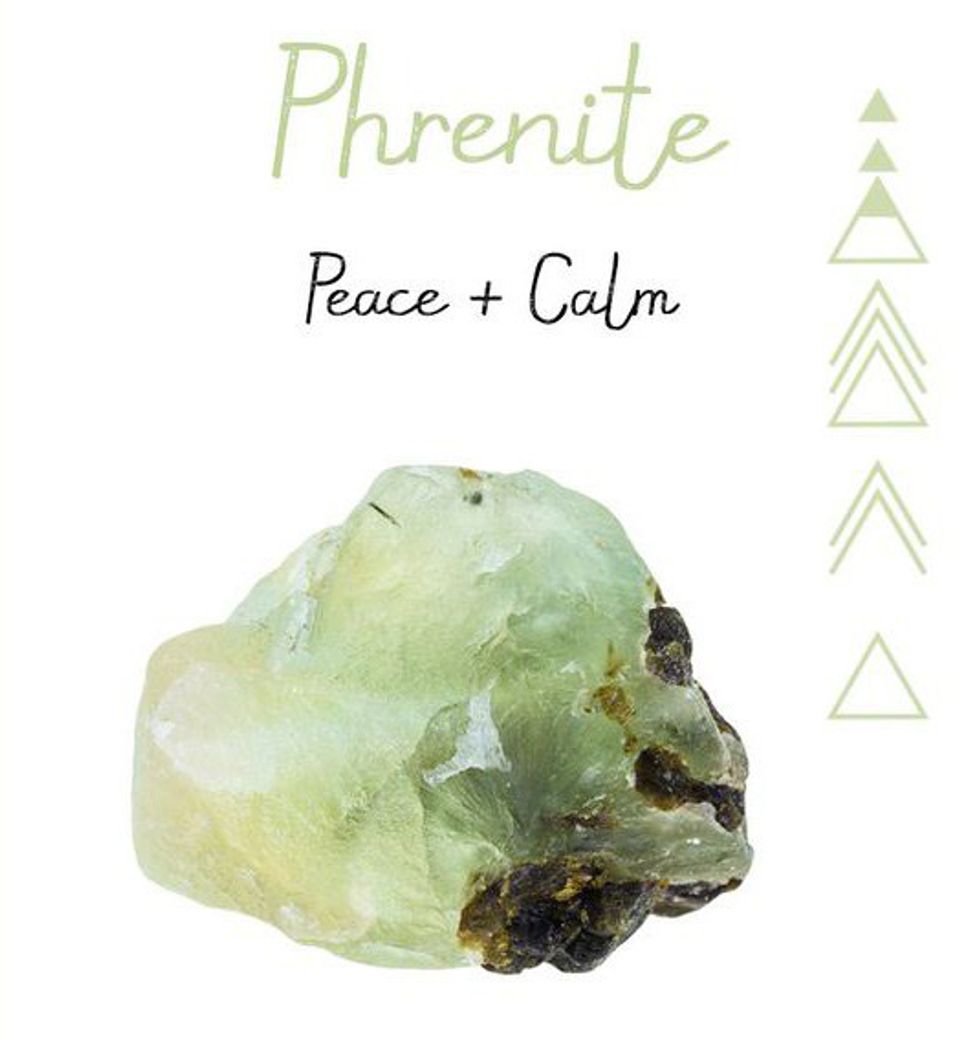 Phrenite is one of my all time favorite stones. It enhances peace in your life and helps to open up your mind. Phrenite can help you on your path to enlightenment. This stone with bring healing into your life and help you with feelings of trust. This stone is great for letting things of the past go. This is why Phrenite is one of my favorite stones for healing.
5. Sodalite: Willpower & Intuition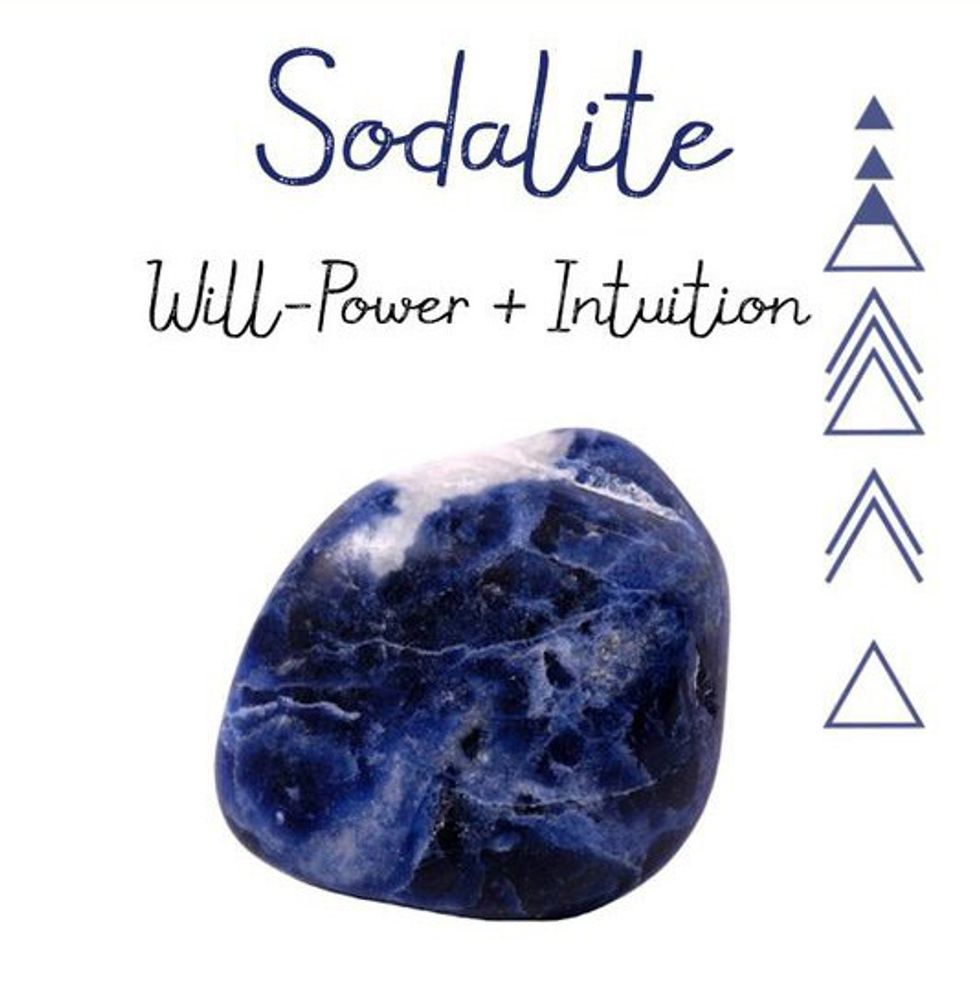 If you're looking for a stone to help you live your life according to your own beliefs, then look no further. Sodalite is the stone for you. Sodalite helps you live a more personally authentic life, brings true peace, and endurance. This stone also aids in intuition, so you'll be able to heighten your senses when it comes to life.
6. Sun Stone: Happiness & Independence

Not only does Sun Stone bring happiness, it helps to lift a depression as well. This one is very important to people like myself who constantly battle depression. This is the stone for you if depression takes over your life. Sun Stone is known for boosting that enthusiasm as well as good luck and prosperity. It's great for over all empowerment and independence. Sun Stone is perfect stone for the healing process.
7. Turquoise: Wisdom & Truth
Sometimes I find myself unable to communicate my true feelings, so this is why I'm drawn to Turquoise. This stone helps you communicate the true feelings you have. It also helps for your true knowledge and wisdom to shine through. Turquoise can also help in ridding you of depression, so it makes a stone to partner with the Sun Stone.
8. Rock Crystal Quartz: Healing & Spirituality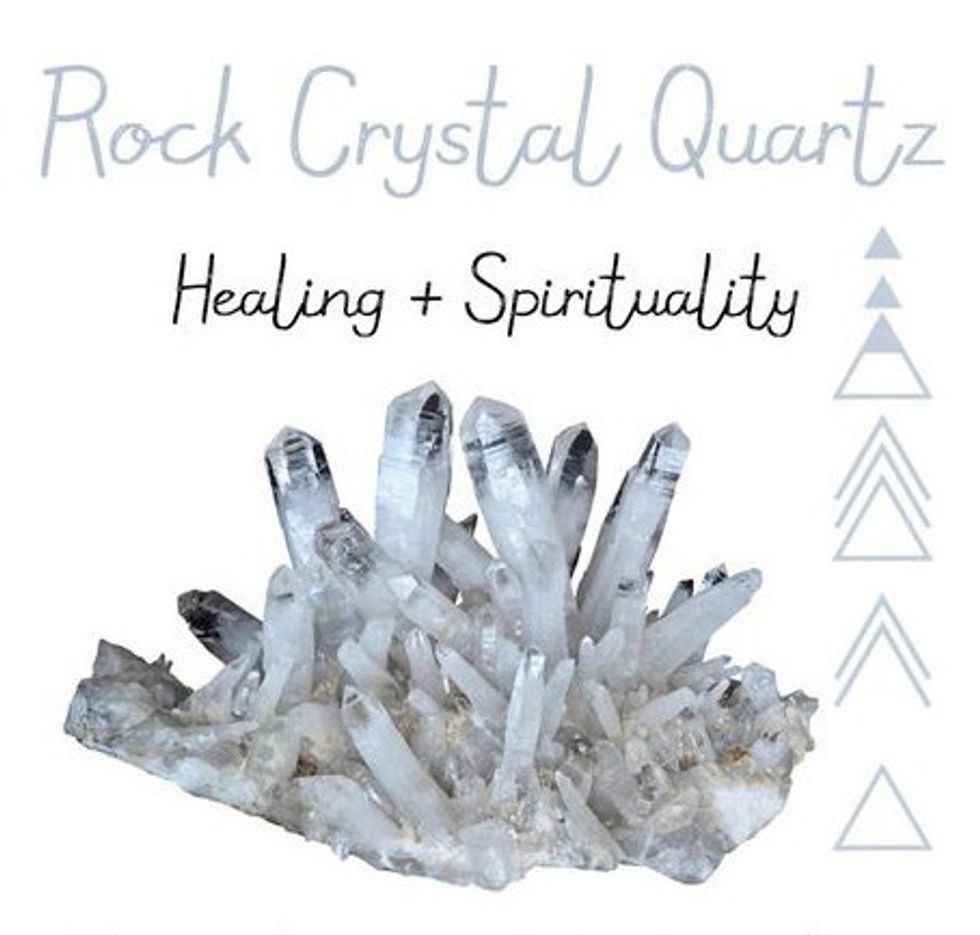 Rock Crystal Quartz is known to be the most powerful healing stone on Earth. It brings out the best energies from you and helps in connecting you with the universe around you. And if you're into meditation, then this crystal is perfect for you! It helps bring those healing energies your way during your meditation.
Also, this really neat website has more information if you're curious about other stones!