Crocs. Those rubbery, hole-filled, shoes that we all wore in elementary school have officially made a comeback and I'm here for it. I may not know why they are now *the* shoe to sport around campus, or on a quick trip to the store, but I do know one thing and that is that they are good luck charms.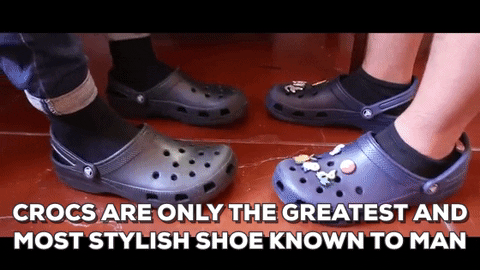 Let me tell you about my personal experience with these rubbery lucky charms.
About a year and a half ago, I purchased a pair of camouflage crocs. Of course I didn't pick the most fashionable color/pattern, but it is one that I figured suited me best (and my brother had a pair, so of course I wanted to match him). Of all the times during the year when I could buy them, I bought them on vacation in the middle of July. Was this the brightest decision? No. However, as soon as i put them on in the store, I knew there was something special about them.
I wore my Crocs everywhere for a solid two weeks and then eventually made my way back to my normal shoes. That was, until the start of my first semester of college. I was running late for class, had a test, and needed shoes to quickly slip on before my 9 a.m., so naturally I grabbed my Crocs. This test I was about to take was my first test of my college career.
Jokingly, I sent a Snapchat to my friends of my Crocs and wished for them to bring good luck on my first college exam.
I was not prepared for this exam by any means. I had barely studied, I was running off of little to no sleep, and I did not have my usual Dunkin' Donuts coffee that morning. Clearly, all odds were against me. I received the test and struggled on over half of it, but still had some sort of faith in my Crocs to get me through. Little did I know, my joke turned into reality when my professor uploaded my grade the next morning online and I had gotten an A.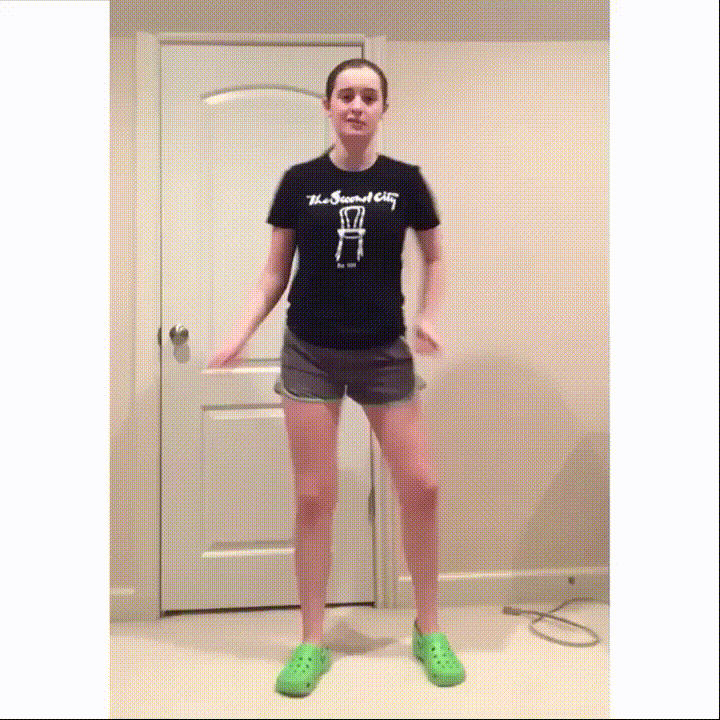 Me in my Crocs after I found out I had gotten an A thanks to my croc's luckiness.
At first, I found this to be pure luck. That was until I didn't wear them one day.
To test my theory of my shoe's magical powers, I continued to wear these Crocs on every day I had an exam. Not once did my Crocs let me down, and they still haven't to this day. A few weeks ago I had an exam and I felt as if I looked ridiculous with my Crocs paired with a nice outfit. Instead of sucking up the fashion clash, I wore my Converse. What did I end up getting on that exam? A 73%. Not my best work, but I blame it all on the fact I was not wearing my Crocs.
Time and time again, these Crocs prove they're a good luck charm to me and I hope every other college student can find their own pair of lucky Crocs too.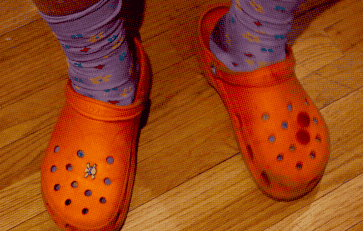 media0.giphy.com