All pictures of book covers were taken from Goodreads.com. Click on the pages to go directly to the Goodreads page of each book where you can find out more info on the book, read up on the author, check out reviews of the books, read a short preview, and perhaps even enter into a giveaway for it if the site is currently holding one for that particular book!
1. "The Enemy" by Charlie Higson
"The Enemy" is a series of books that throws a younger generation into a zombie apocalypse and leaves them to fend for themselves without any adult supervision.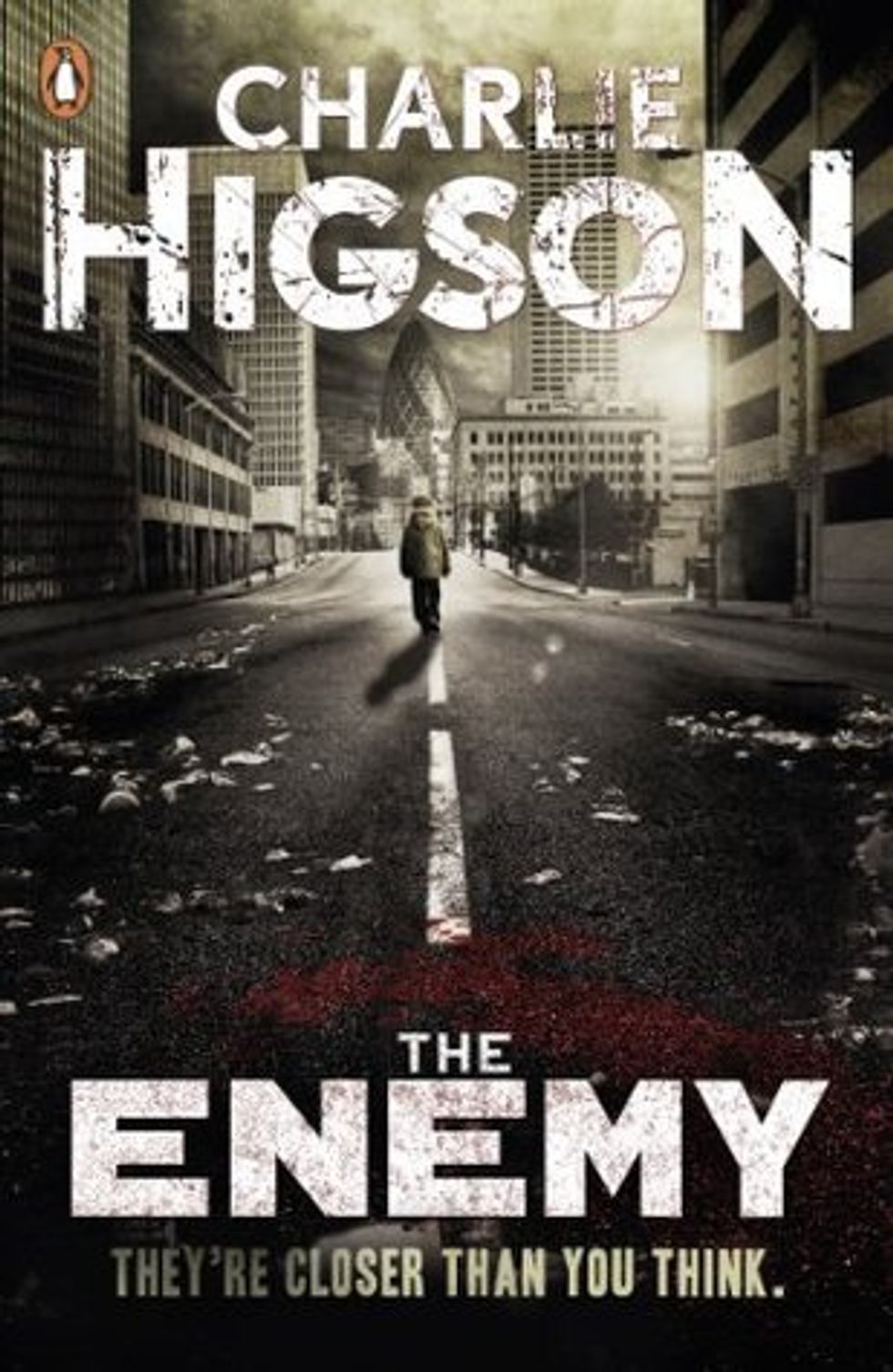 2. "The Madman's Daughter" by Megan Shepard
Torn between both horror and scientific curiosity, Juliet must end her father's dangerous experiments and escape her jungle prison before she loses both her mind and her life.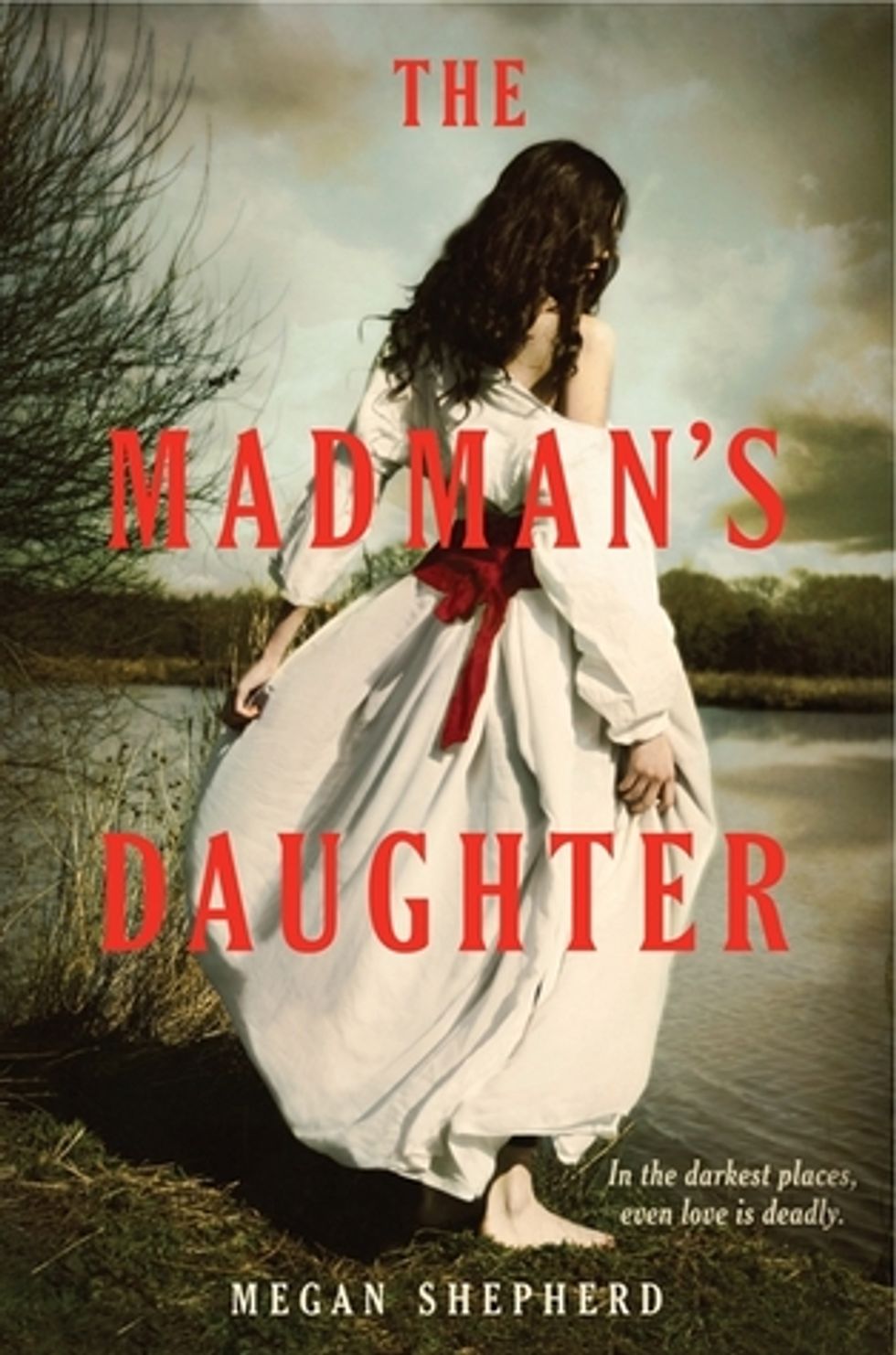 3. "Servants of the Storm" by Delilah S. Dawson

After Dovey's best friend, Carly, died right in front of her, she is kept in a medicated haze where she is numb to almost all feelings. One day, she decides to go off her medication to see what happens and she instantly regrets it, because she starts to see something sinister and off about the world. She starts seeing things that she can't believe are real, such as Carly, alive and well, roaming around.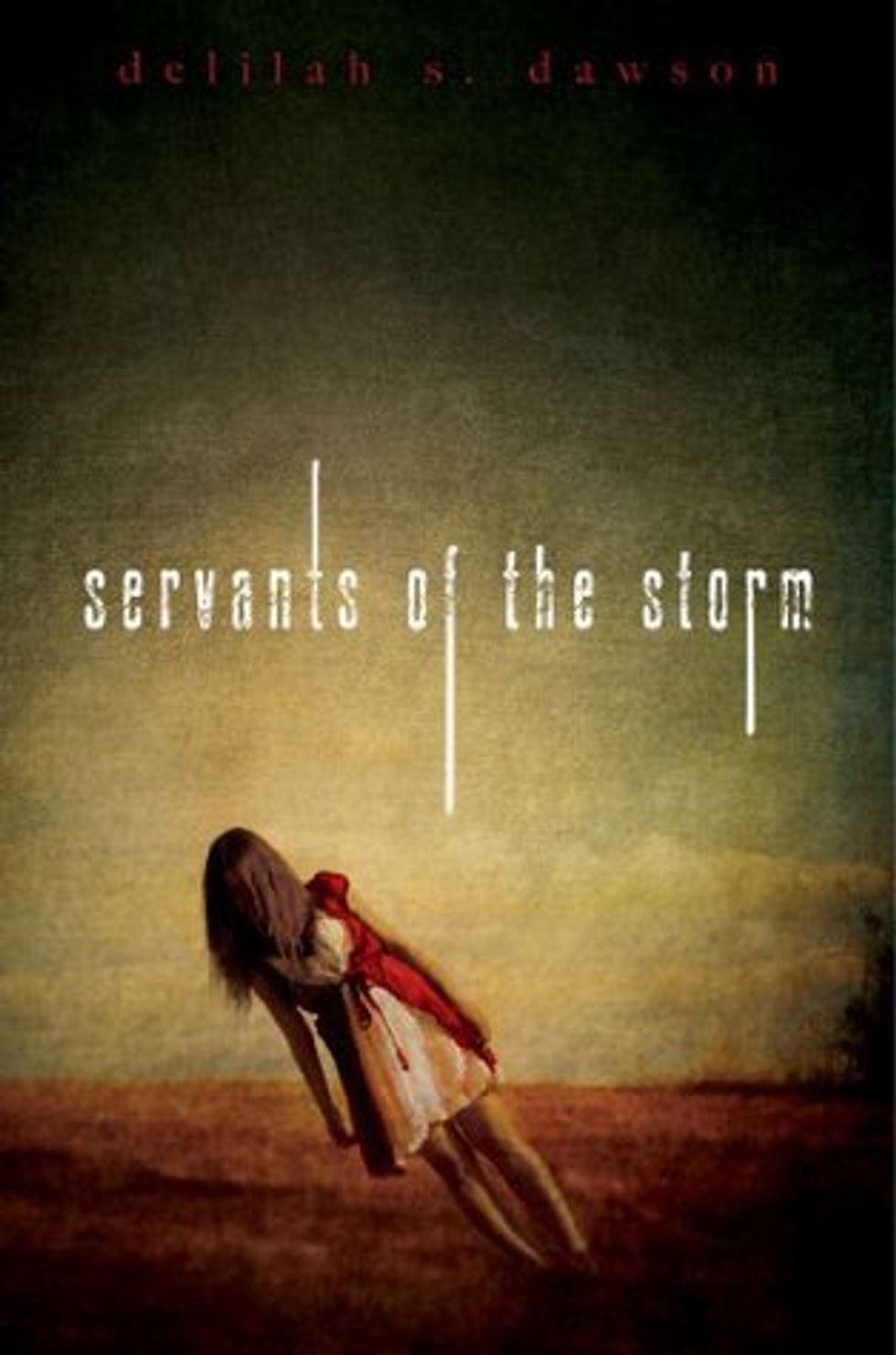 4. "Anna Dressed in Blood" by Kendare Blake
Cas travels the country with his kitchen-witch mother and their spirit-sniffing cat to hunt deadly ghosts, his latest target is currently haunting an old abandoned Victorian home and anyone who makes the mistake of going inside doesn't make it out alive.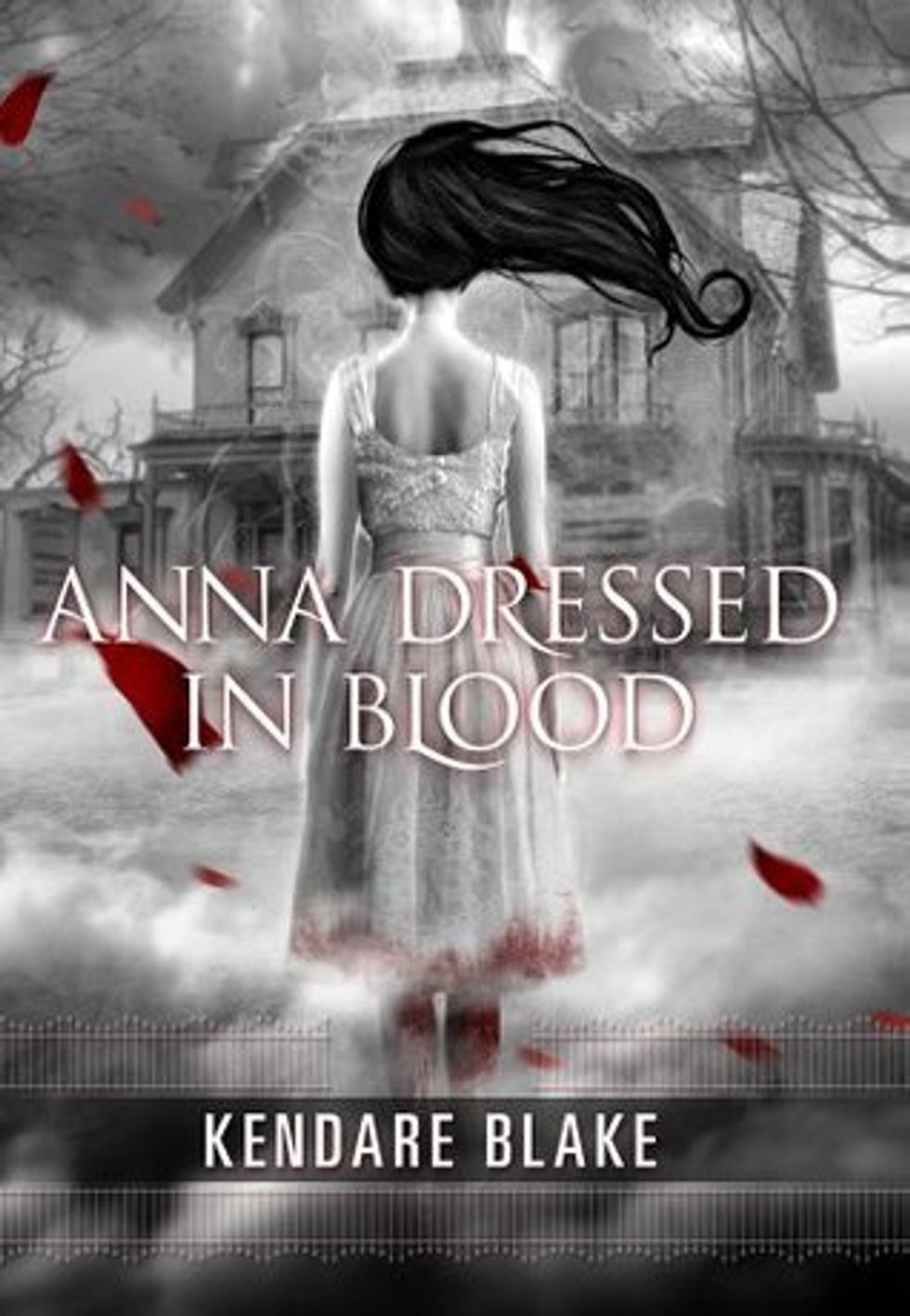 5. "Lockdown" by Alexander Gordon Smith
Alex Sawyer is sentenced to life in Furnace after being framed for a murder he didn't commit. It doesn't take Alex long to realize that evil resides in Furnace. Together with a bunch of inmates, some who have also been innocently framed like Alex and others who are truly cold-blooded killers, Alex makes a plan to escape.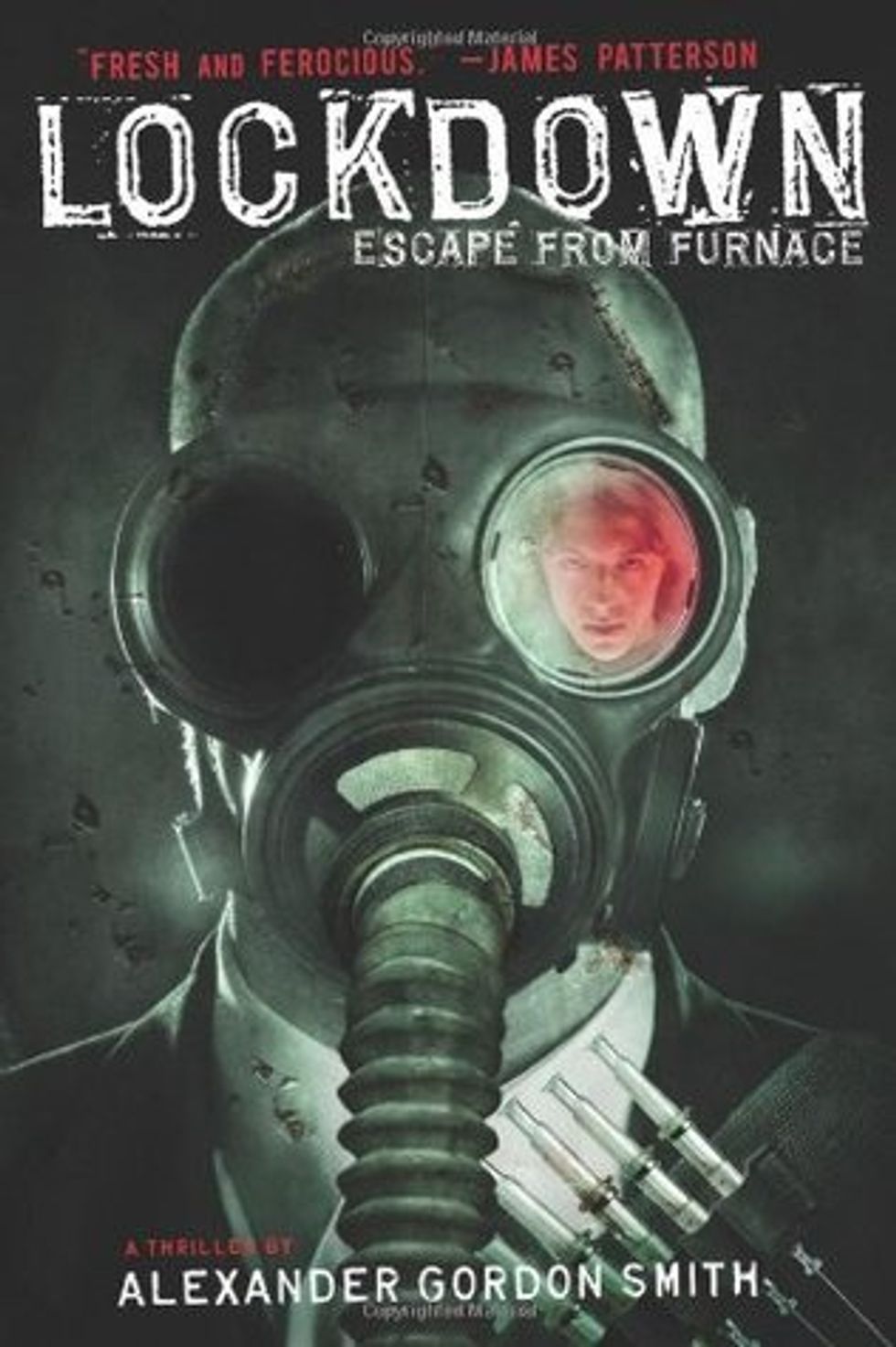 6. "The Merciless" by Danielle Vega
Most girls would just make a burn book about the girls they despise, but Riley isn't like most girls, she's determined that Brooklyn has a demon inside of her and that an exorcism is the only thing that will get her back to her normal self.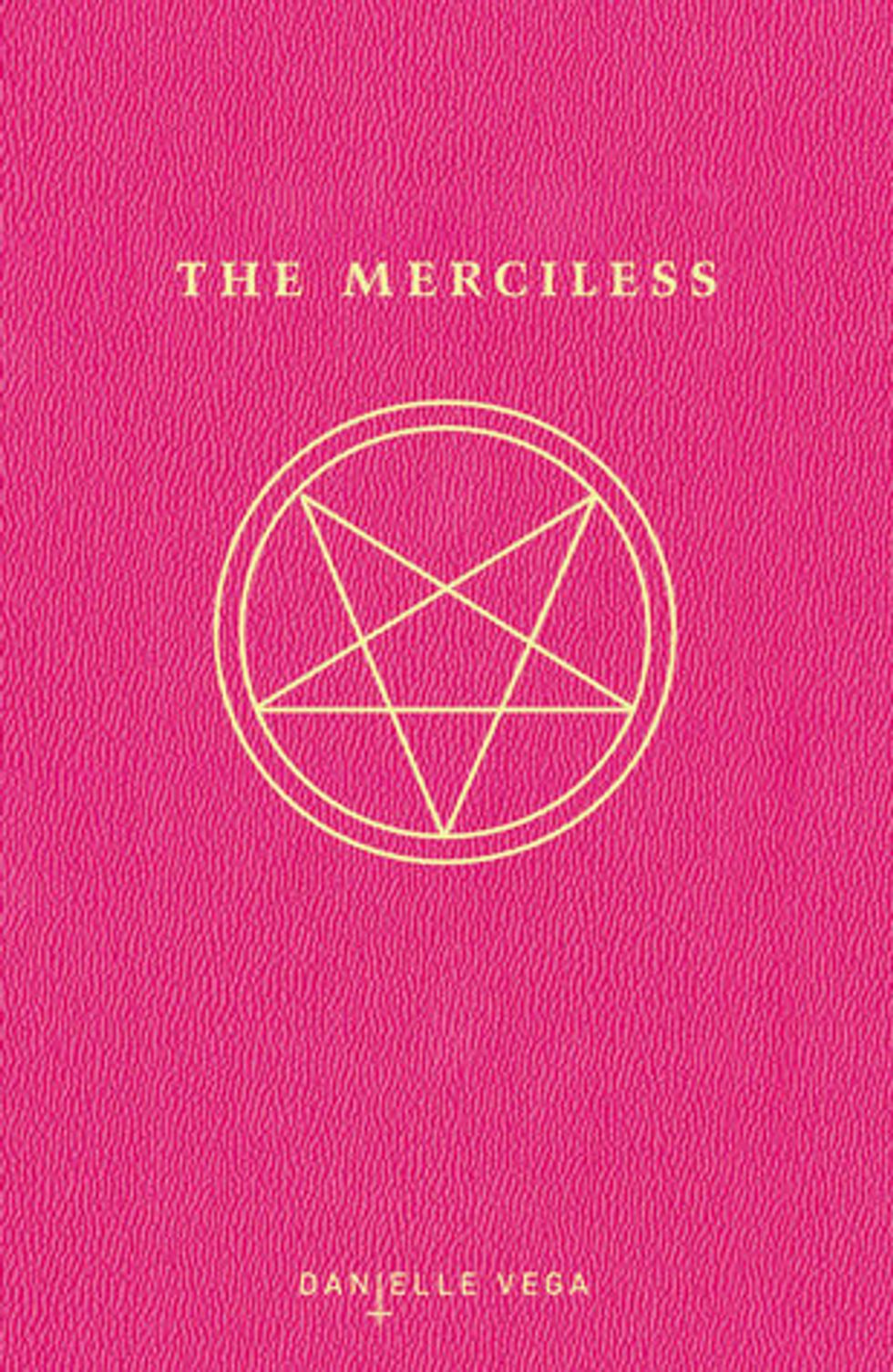 WARNING: If you have a weak stomach, I STRONGLY suggest skipping over this one, but for those of you who can take it will definitely find that this book really gets into all the creepy details that go into an exorcism and/or malicious kidnapping.

7. "Survive The Night" by Danielle Vega
Alone and lost in the dark, creepy tunnels, Casey didn't think Survive the Night could get any worse...until she stumbled across a dead girl's disemboweled body. Casey and her friends try to escape the underground "party", as they run through the putrid subway system, desperately searching for a way out, but every manhole turns out to be sealed shut and every noise they hear reminds them that they're not alone, that there's something out there on the hunt for them.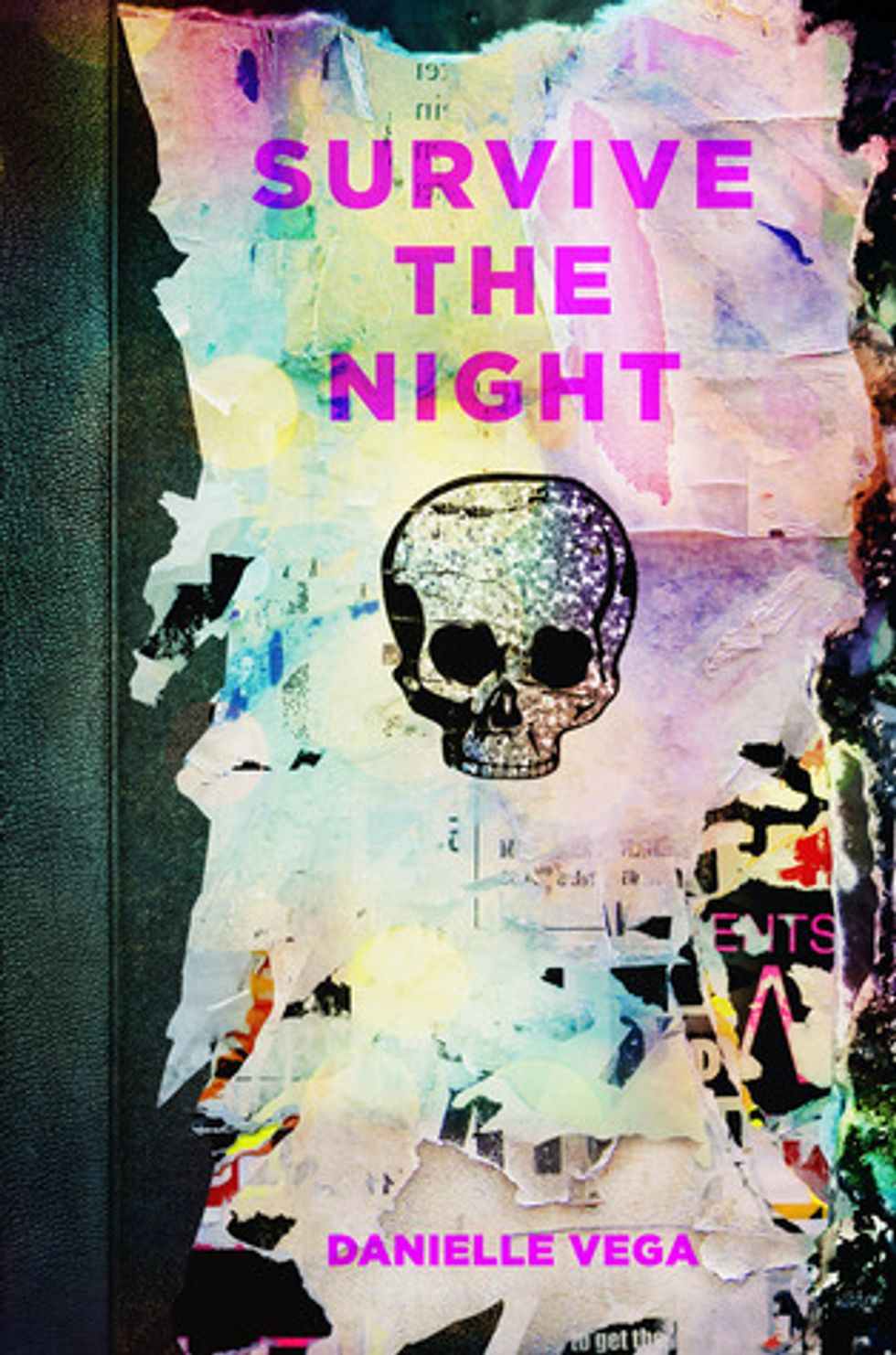 8. "Wanted!" by Caroline B. Cooney
Framed for a murder she didn't commit, Alice goes on the lamb. While on the run from the police, Alice has to find out who the real murderer is before they catch up to her and kill her as well.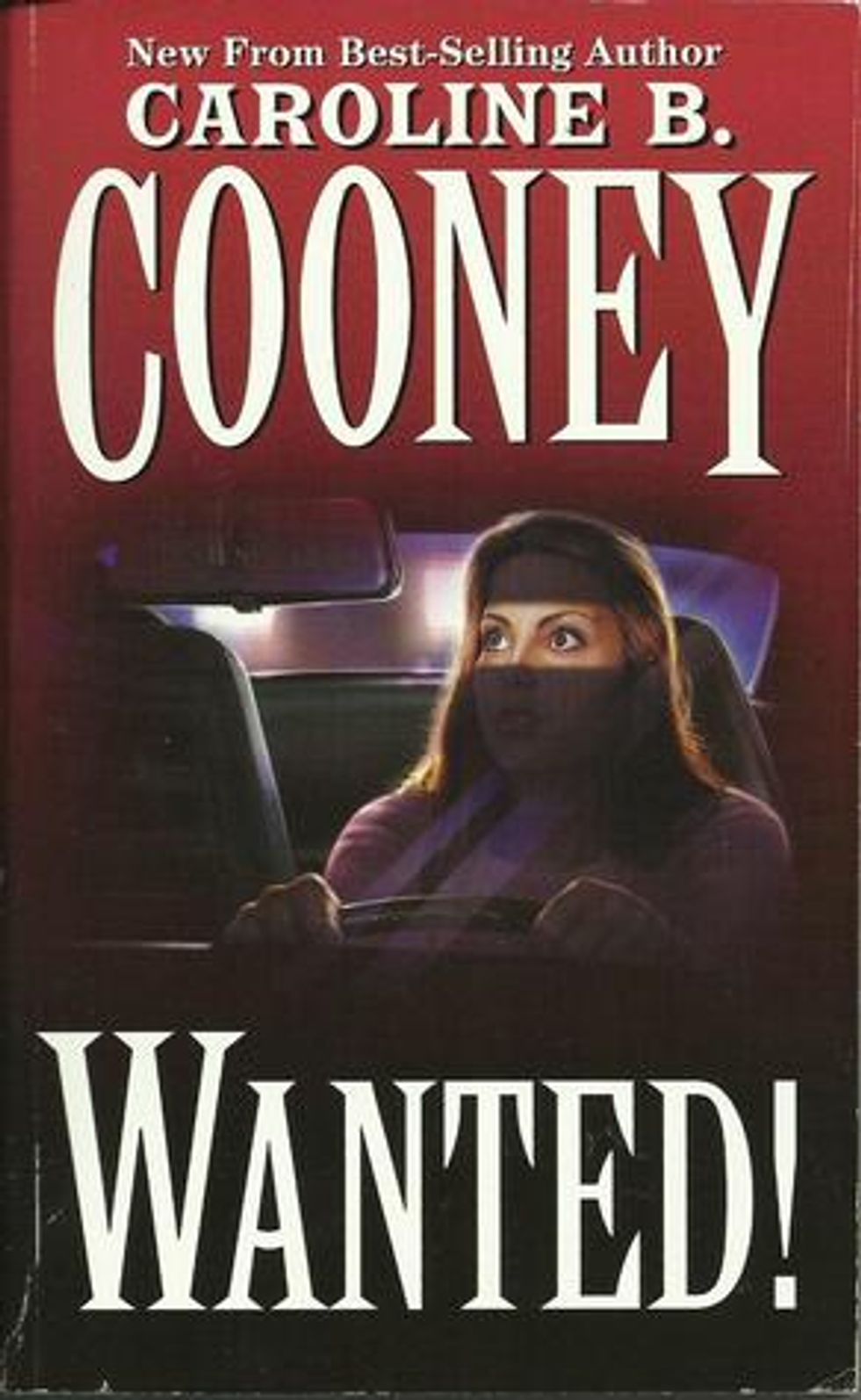 9. "Project Cain" by Geoffrey Girard
Sixteen-year-old Jeff Jacobson had never heard of Jeffrey Dahmer until the night his "father" told him how he had been constructed in a laboratory only eight years ago as part of a top-secret government cloning experiment called Project CAIN, and that the scientists, including his father, have created him entirely from Jeffrey Dahmer's DNA and he's not the only one. There are more clones of infamous serial killers Ted Bundy, the Boston Strangler, and Son of Sam and they've all been released to cause havoc.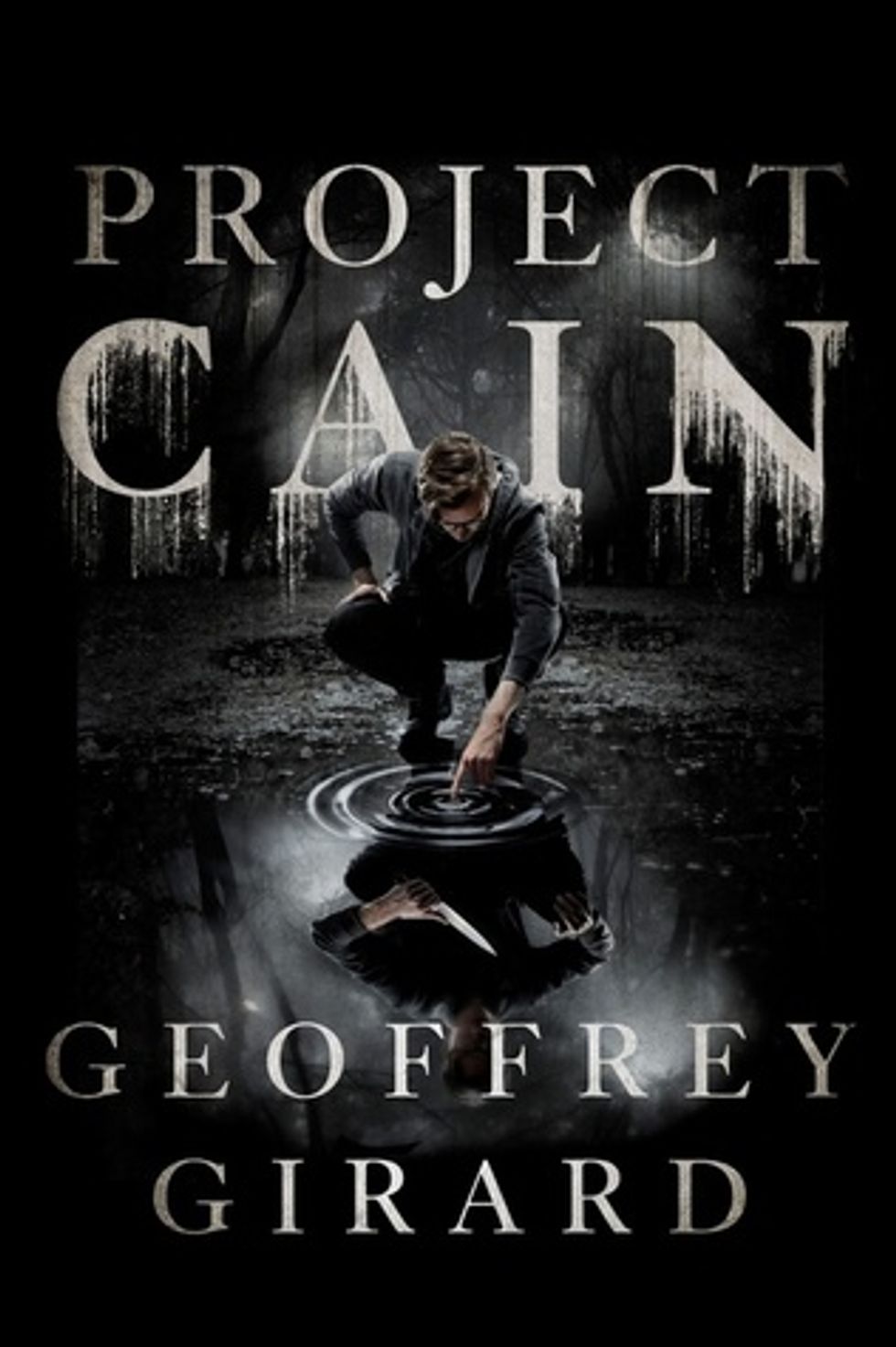 10. "Night" by Elie Wiesel

"Night" is a true story written by a Holocaust survivor and gives you an inside look at how Wiesel experienced all the events that took place, how he felt when he lost his father, and the events that occurred after he got out of the concentration camps.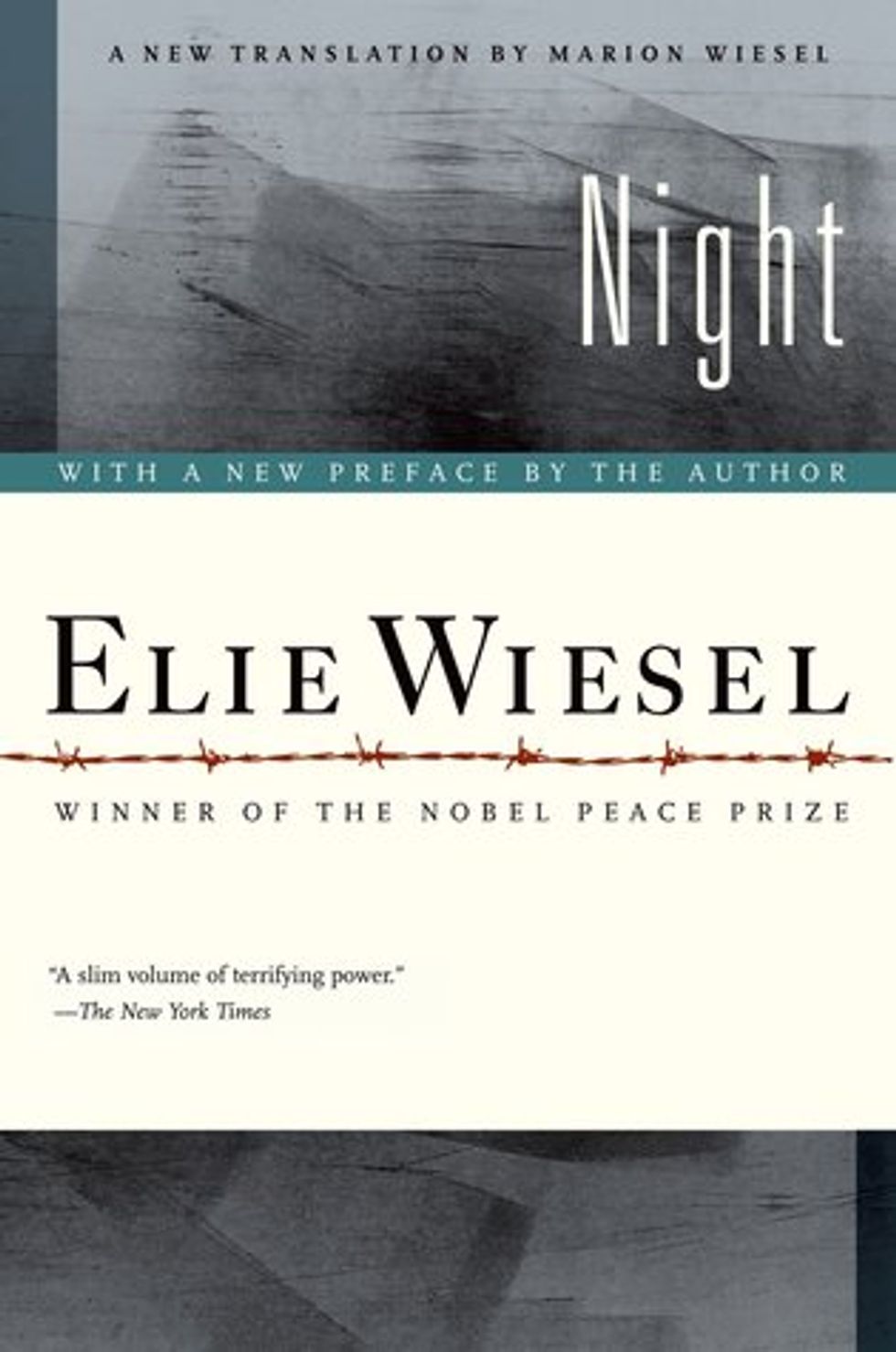 11. "Croak" by Gina
Lex's parents are fed up with her wild child behavior and decide to send her off to her Uncle Mort's farm in upstate New York in the hopes that it'll whip her back into shape, but when Lex meets Mort, she realizes there's something off about him. She soon learns that he's actually the Grim Reaper and it turns out Lex belongs to a whole family of reapers.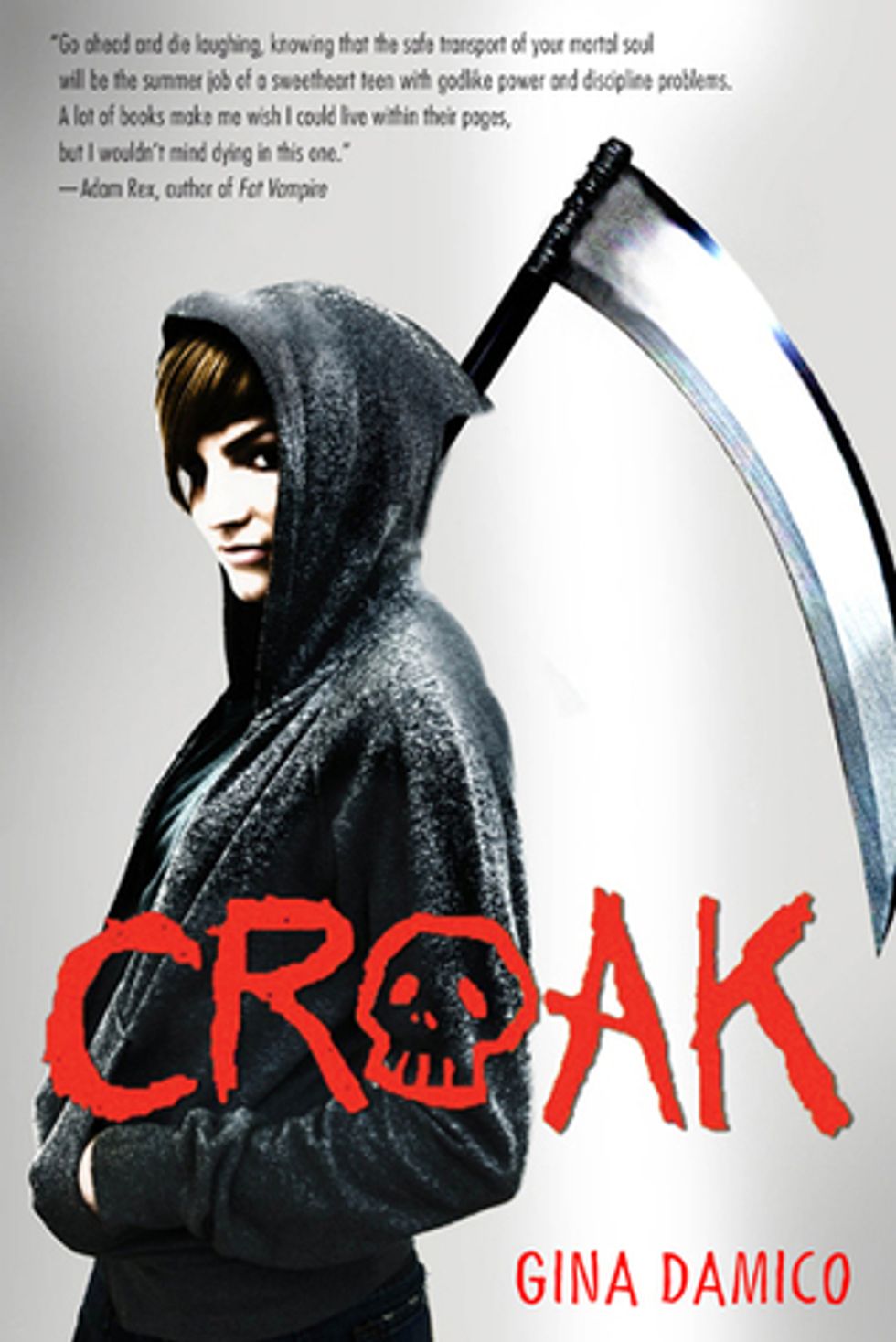 12. "Wish You Were Dead" by Todd Strasser
Str-S-d wishes Lucy, the most popular girl in school, were dead and posts about it on their blog. Soon after, she goes missing. Madison, Lucy's best friend is wracked with guilt as she was the last person to see Lucy alive on the night she disappeared. When two more students in the popular crowd disappear, Madison decides to team up with the school's new boy, Tyler, to hunt down Str-S-d and find out what happened to Lucy and the others. With very little time and trust, Madison races against the clock to discover the truth behind the mysterious disappearances before her own name appears in Str-S-d's blog.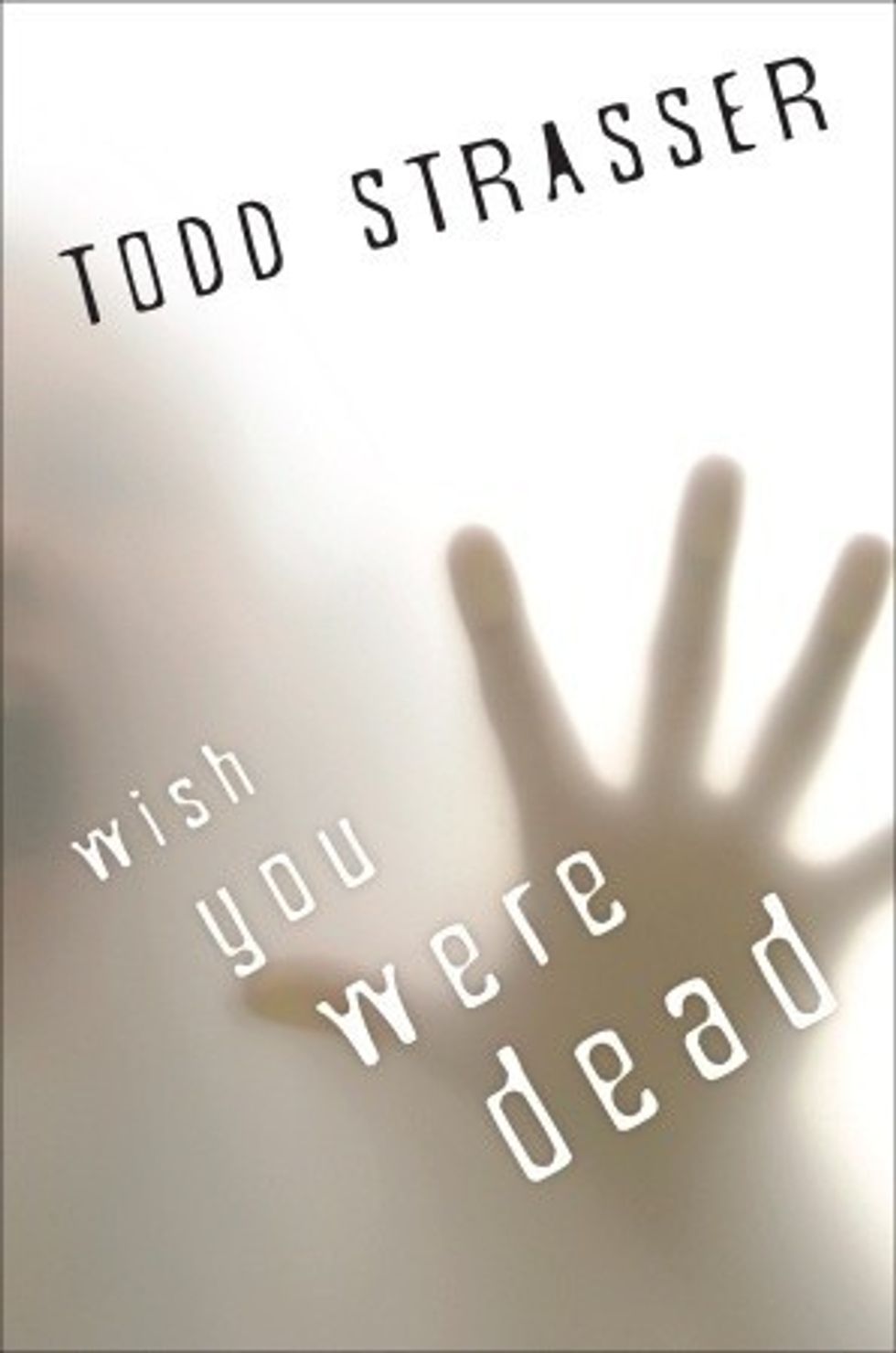 13. "The Kind Worth Killing" by Peter Swanson
Ted and Lily are drinking and chatting in an airport lounge. Ted feels as though his wife, Miranda, is cheating on him. When Ted makes a joke about killing his wife, Lily doesn't even blink, just offers her help for if and when Ted does decide to get rid of Miranda. Ted and Lily's twisted bond starts to grow stronger as they begin to plot Miranda's demise, but there are a few things that Lily hasn't shared with Ted, namely about her past and how she holds the experience in the art and craft of murder, one that began early in her life.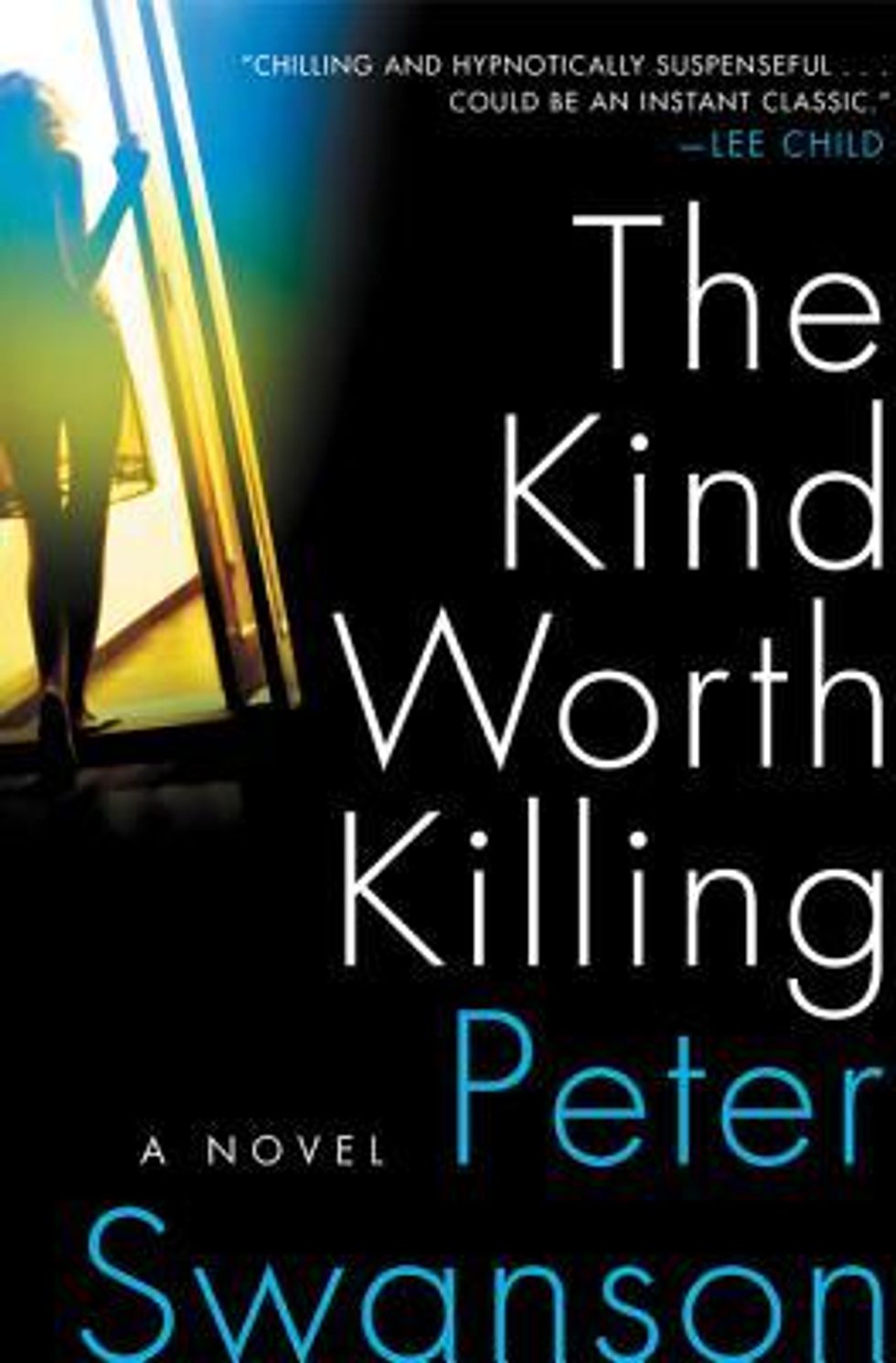 14. "Before I Go To Sleep" by S. J. Watson
Every night before going to bed, Christine writes in her journal of the things that happened that day, but, the next morning, she wakes up and she has no idea who or where she is. She doesn't recognize the man sleeping next to her, but with his help and the help of the labelled pictures placed all around the house, Christine is able to piece some things together. She starts seeing a doctor in secret and ends up learning things that conflict with the answers her "husband, Ben", has provided her with.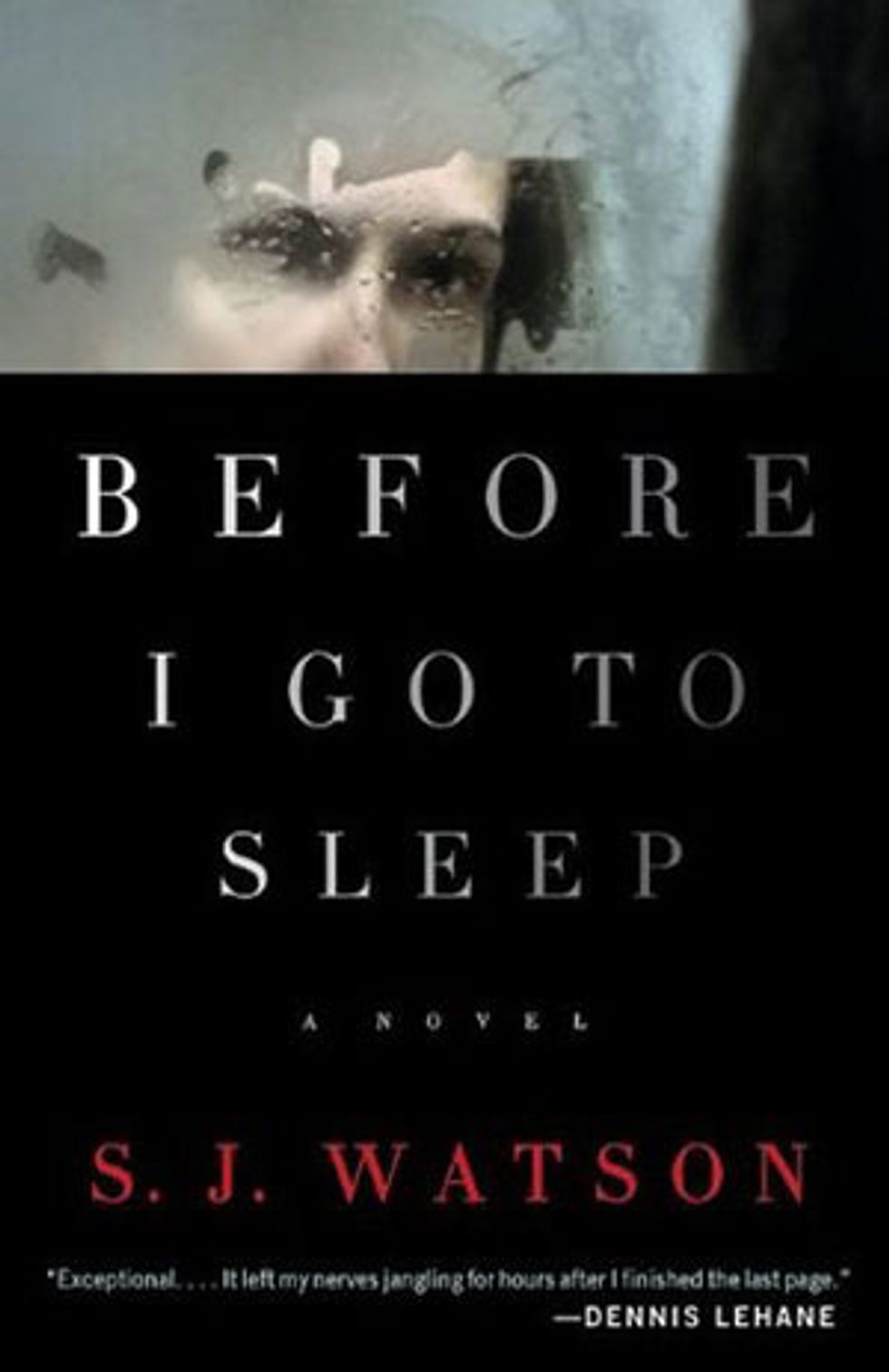 15. "What Happened To Cass McBride?" by Gail Giles
David Kirby is dead and his brother Kyle is out for revenge. Believing Cass McBride to be the culprit, he goes after her. He digs a hole, drugs Cass, then kidnaps her from her home and places her in a box and buries her underground. What he doesn't know is that Cass has been taught how to use the power of words to manipulate and overpower people. As Kyle toys with Cass and tries to get her find out why she's been buried alive, Cass tries to get answers out of Kyle as well and make him realize that maybe he's captured the wrong person.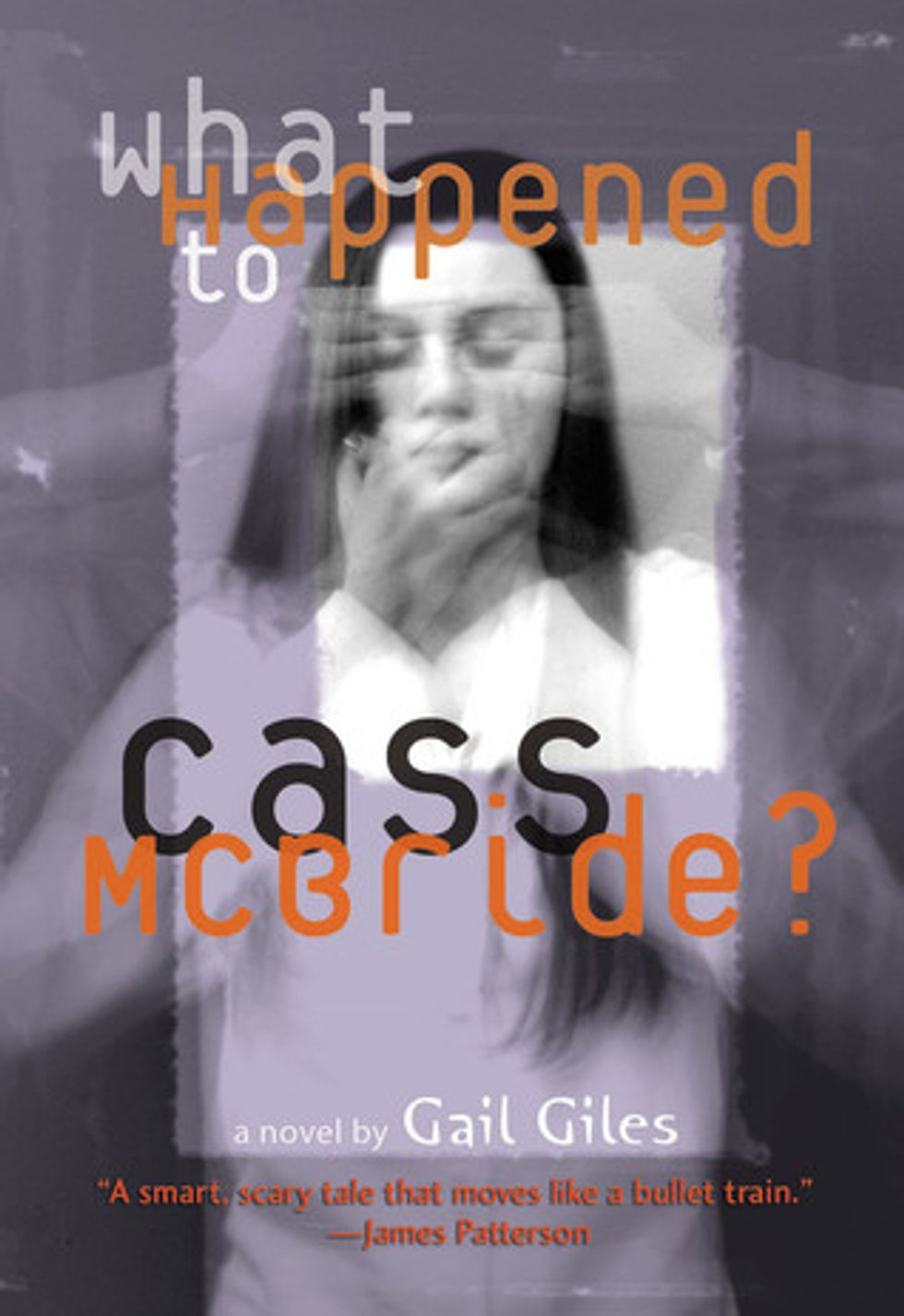 16. "Killing Mr. Griffin" by Lois Duncan
Susan and her friends who only meant to scare their old teacher who had a penchant for endless projects and for shamelessly humiliating his students, but when their harmless prank goes awry, she isn't sure she made the right choice. As one "accident" leads to another, people start to die. As the kids struggle with the decision of whether to go to the police with their crimes or to keep it to themselves and pretend like it never happened, the police start to investigate the disappearance of Mr. Griffin.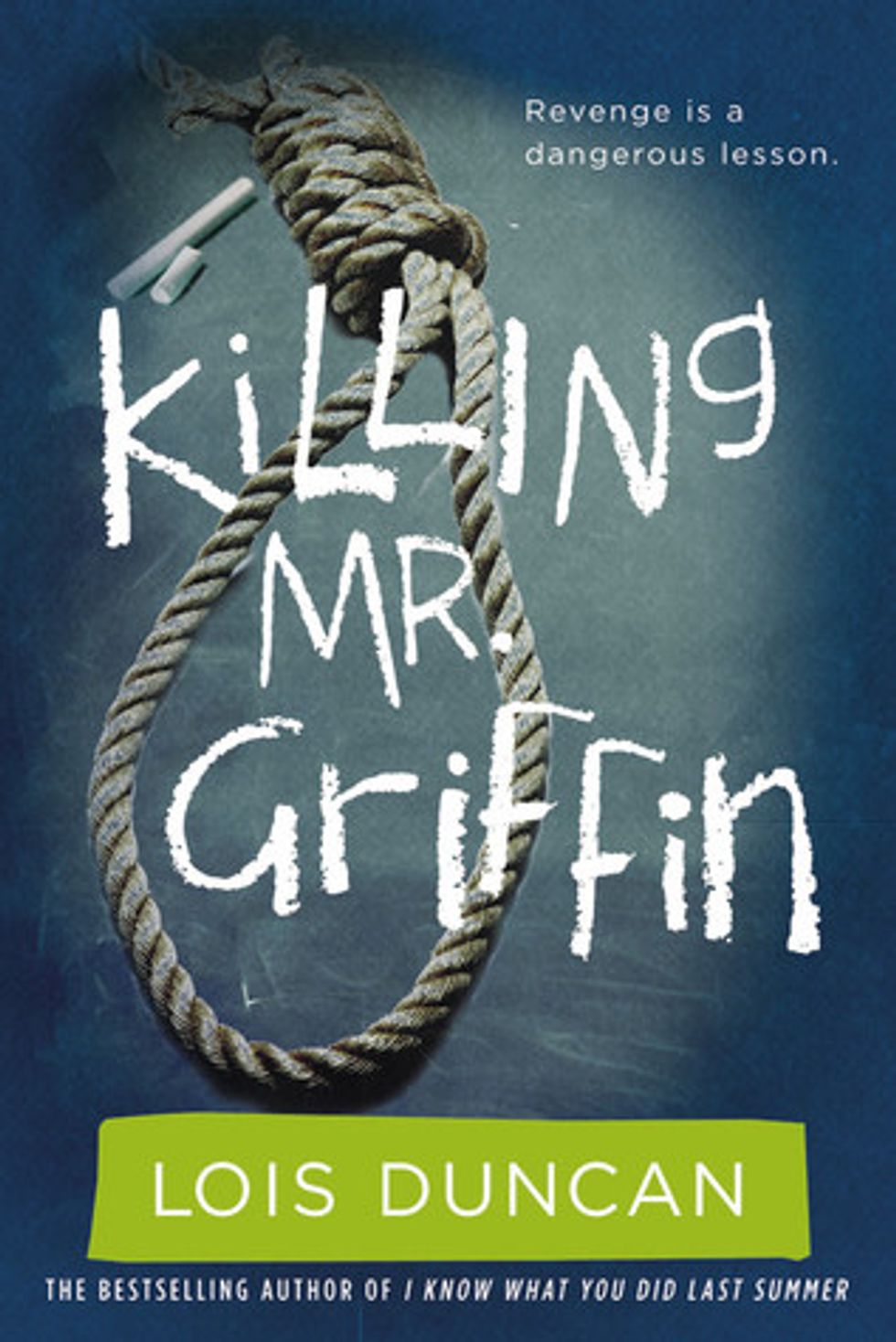 17. "The Fall" by Bethany Griffin
The Ushers are cursed, they die young, they can never leave their house, a house that haunts and is haunted, a house that almost seems to have a mind of its own. Madeline knows all this, but she still tries her hardest at keeping her and her brother safe and alive. The only way to escape both the house and the curse is to destroy the house before it harms them first.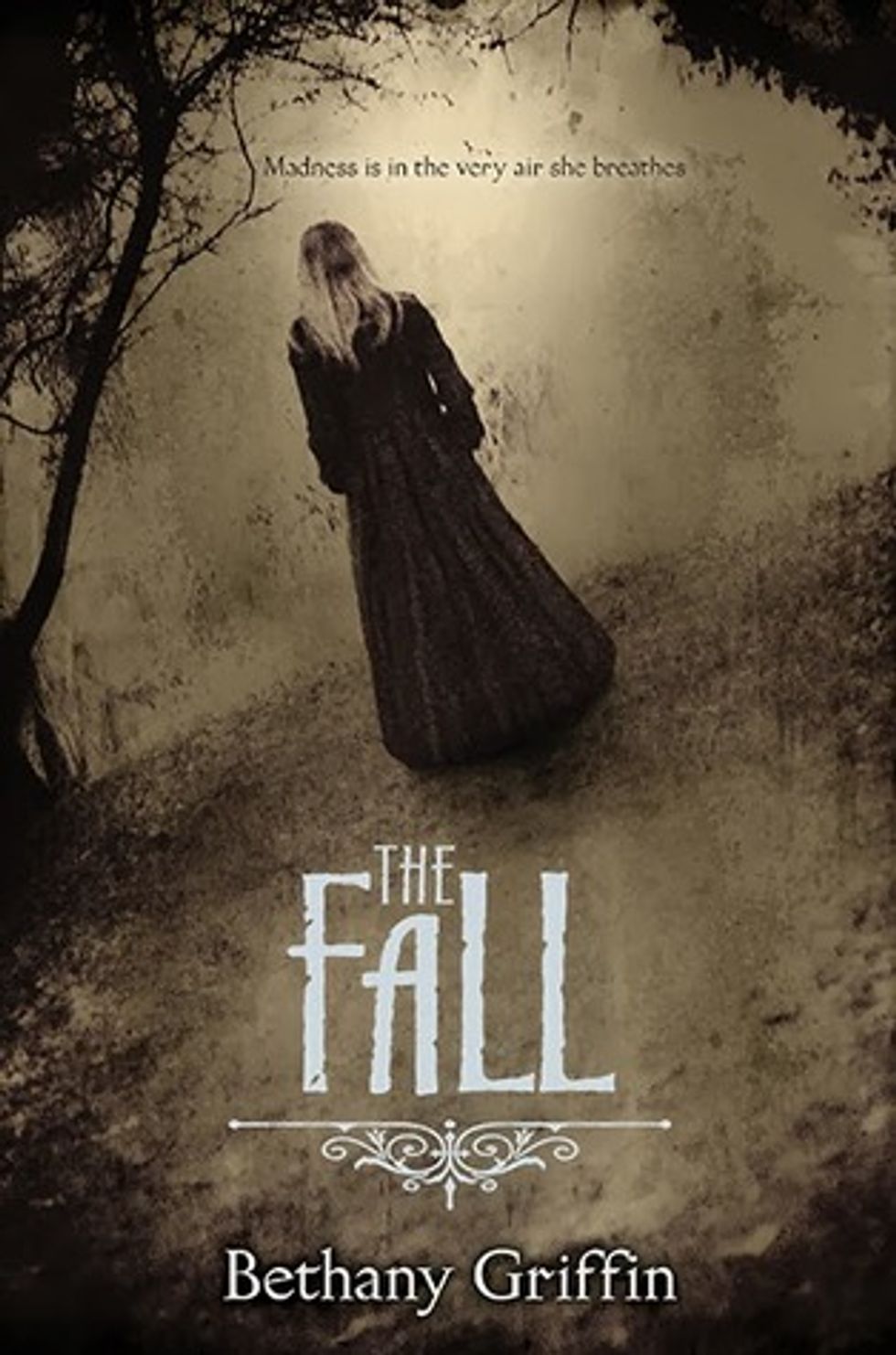 18. "Dead is the New Black" by Marlene Perez

Nightshade, California is a small town filled with magical secrets. It's home to the psychic Giordano sisters, vampire cheerleaders, shape-shifting boyfriends, and a clue-spewing jukebox. Suddenly, teenage girls start being mysteriously attacked all over town. To find out what's going on at her school and her town, Daisy decides to get to the bottom of the darkness that's starting to take over her home.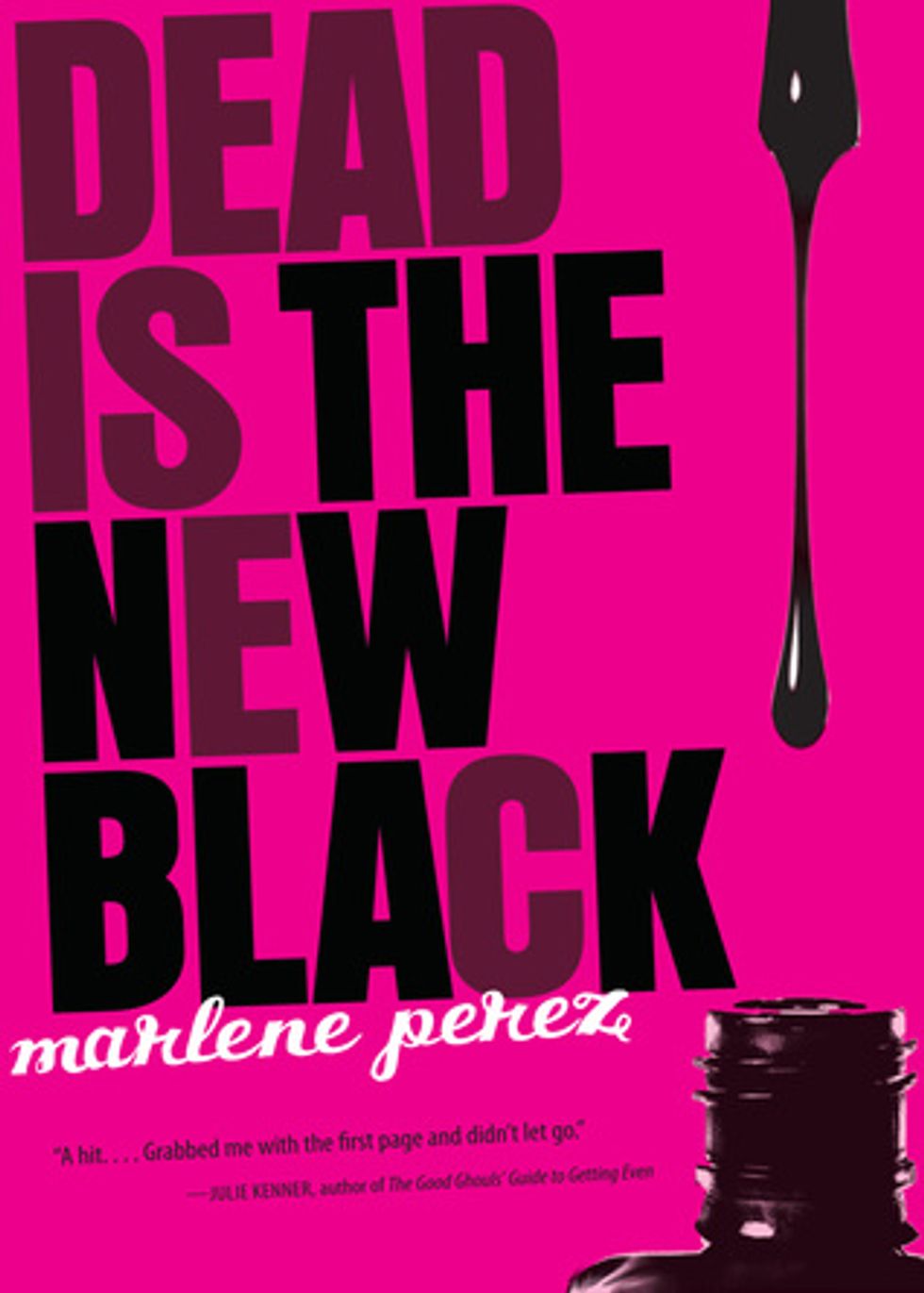 19. "Spelled" by Betsy Schow
Dorthea was living the good life, until one day, she makes a wish on a cursed star and causes chaos in her kingdom. In a backwards version of the classic tale, Dorthea and her prince must go on a journey to find the mysterious Wizard of Oz and undo the curse — before it unleashes the wickedest witch of all and spells The End for the world of Story.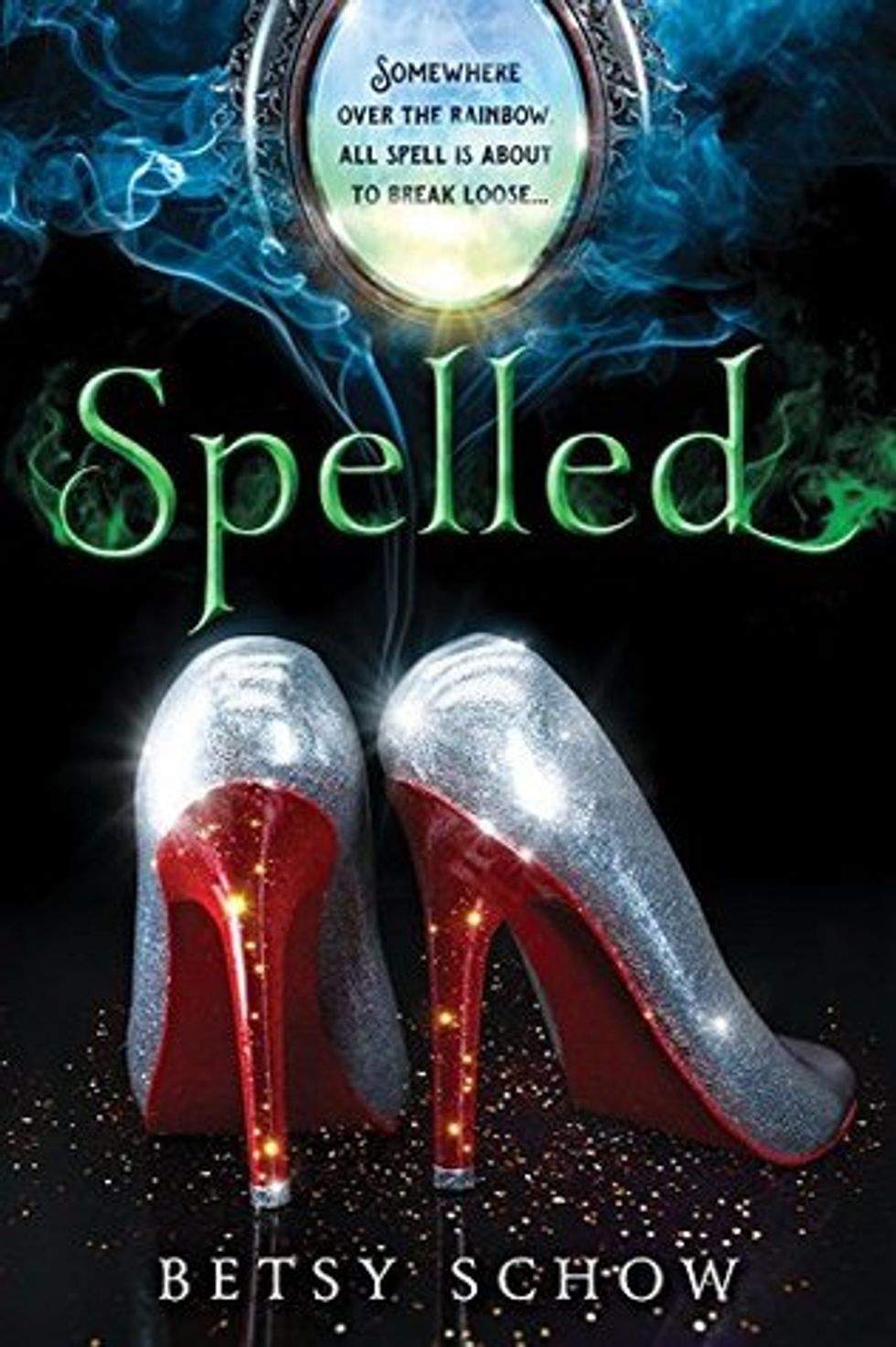 20. "In The Woods" by Tana French

When three kids go into the dark woods and don't come home in time, the police go looking and find one holding onto a tree trunk for dear life, covered in blood, unable to remember a single thing that happened or where the other two boys are. Twenty years pass by and the recovered boy, Rob Ryan, is now a detective on the Dublin Murder Squad. When a twelve-year-old girl is found murdered in the same woods as where he was found, he is put on a case that's chillingly similar to the previous unsolved mystery.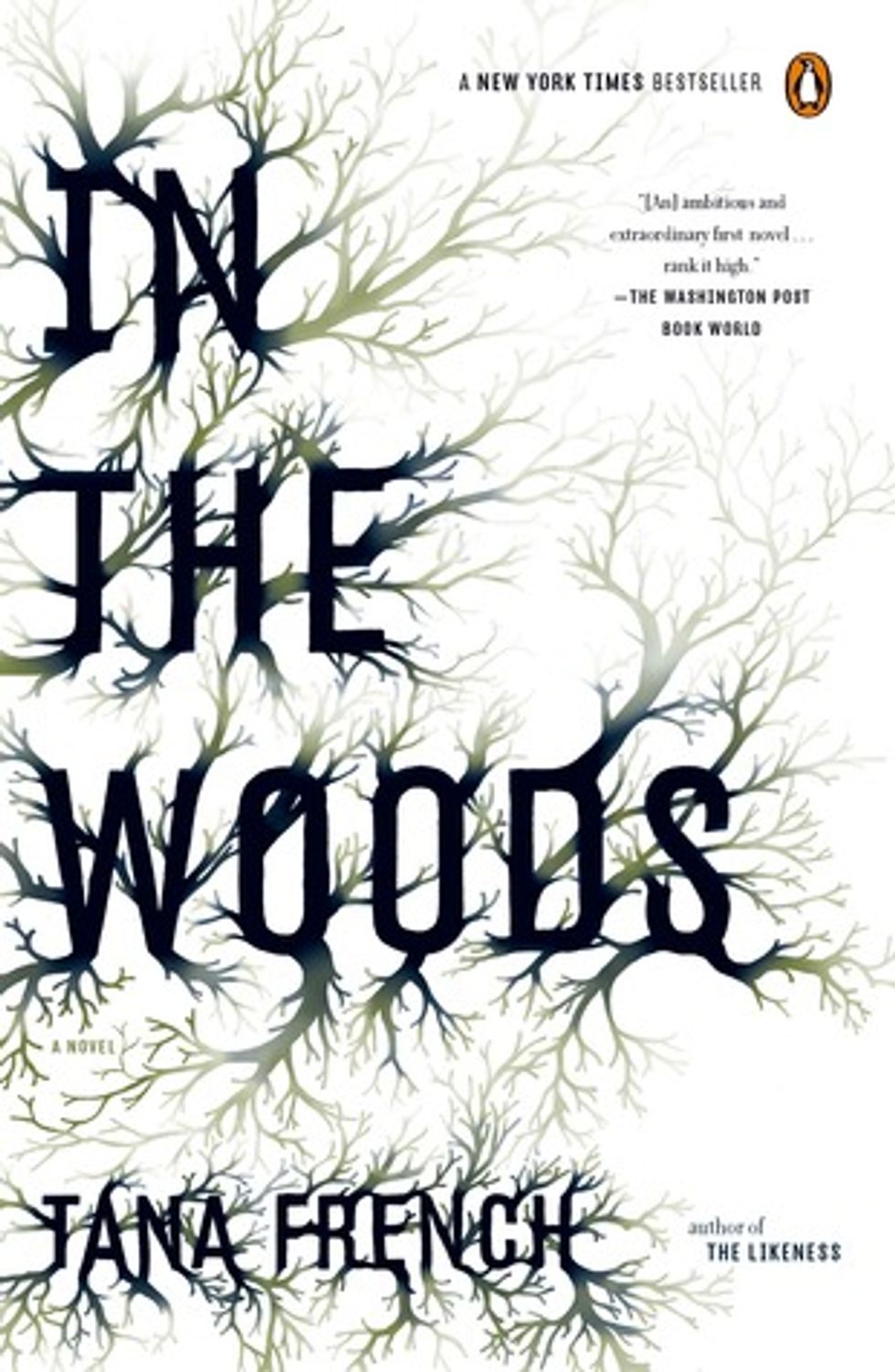 21. "After The Woods" by Kim Savage
Julia and Liv were out running in the woods one night when they stumbled upon a man who attacked and captured Liv. Julia decided to fight back and got caught instead, but Liv, suddenly set free, runs and leaves her behind in the woods for a terrifying 48 hours that she can only remember in flashbacks. A year later, a dead girl's body turns up in the exact same woods she managed to escape from. An ambitious reporter links the killer to Julia's abductor and together, the girls learn that the events after the woods was just the beginning.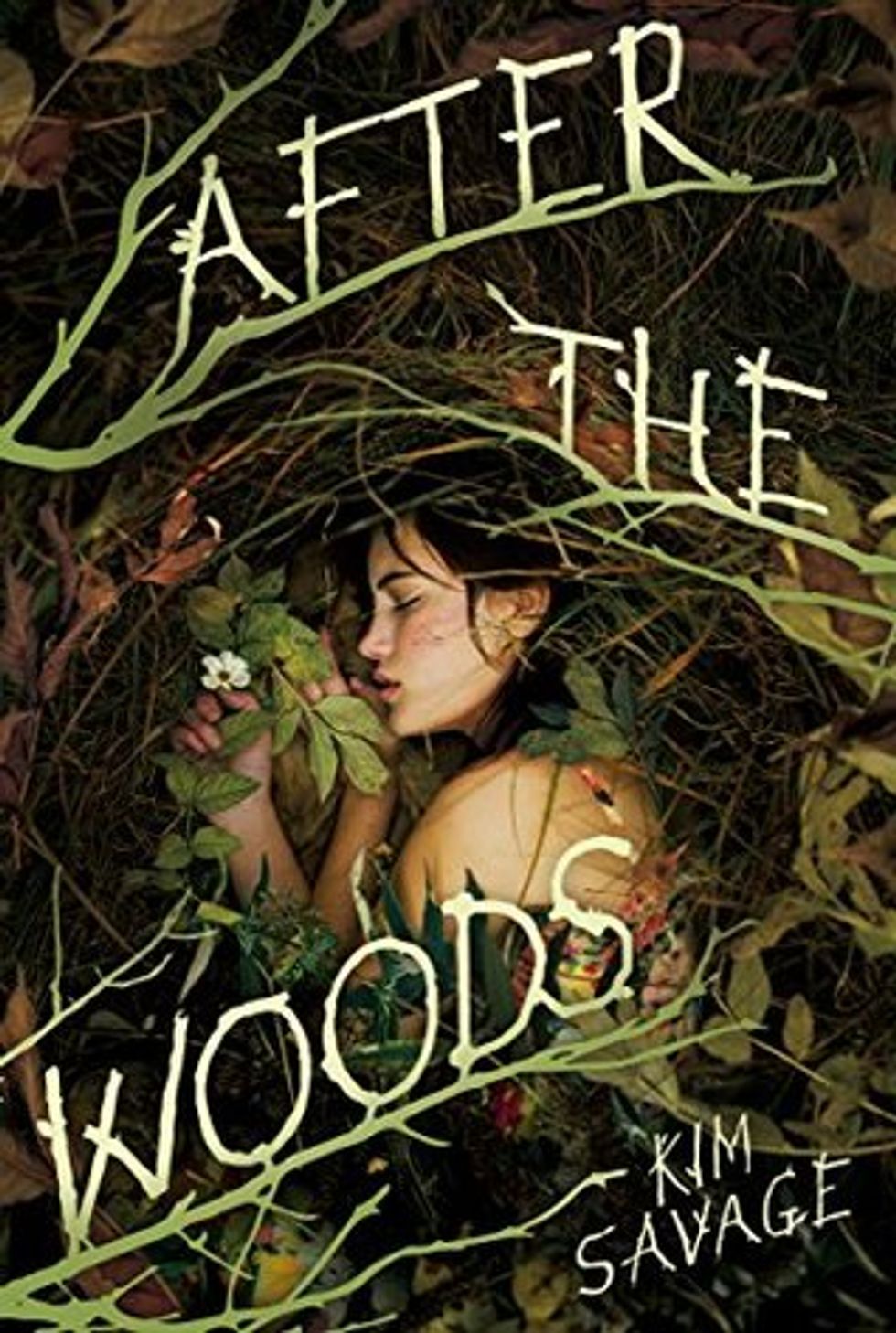 22. "Dark Eden" by Patrick Carmen
Dark Eden is the place of nightmares — quite literally. Seven teenagers enter Fort Eden, each with a fear they wish to get over. The main the character, Wil, starts to notice something off about the facility, but he's conflicted, because a lot of the other patients have been cured of their fears albeit with strange methods and even stranger side effects. They say there's no way out of Rainsford until you're cured, but Will wants out now and he's willing to put his life at risk even if it means never getting over his fears.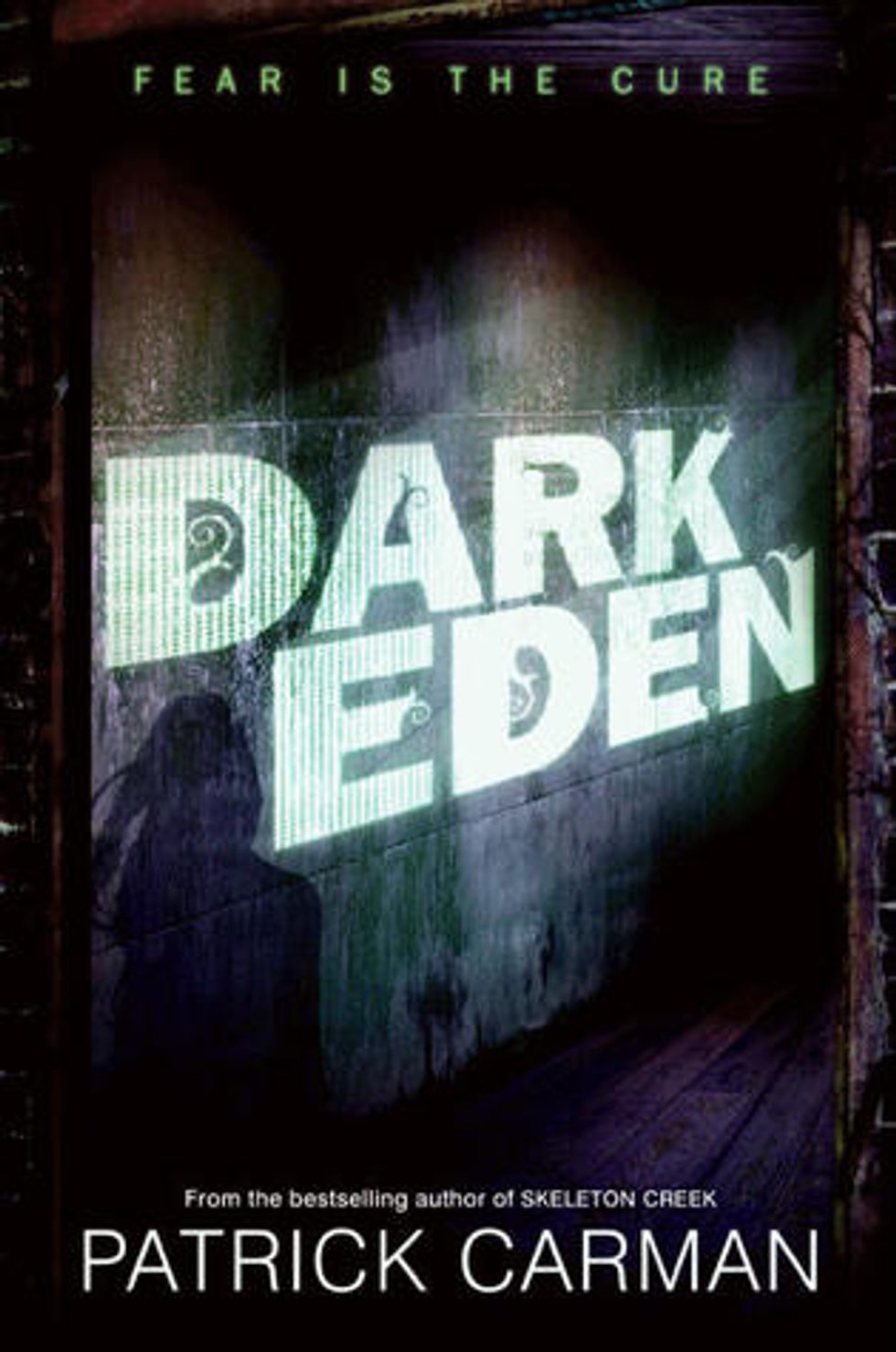 23. "Frost" by Marianna Baer
The minute Leena saw Frost House, she felt an instant connection to it and she can't wait to move in with all her friends, but when Leena starts noticing frames falling off walls, doors locking themselves, furniture toppling over, and a constant mess in her roommate, Celeste's room along with what feels like a weird presence in the house, she isn't sure whether it's Celeste doing it for attention, or all in her head, or if there really is something off about Frost House.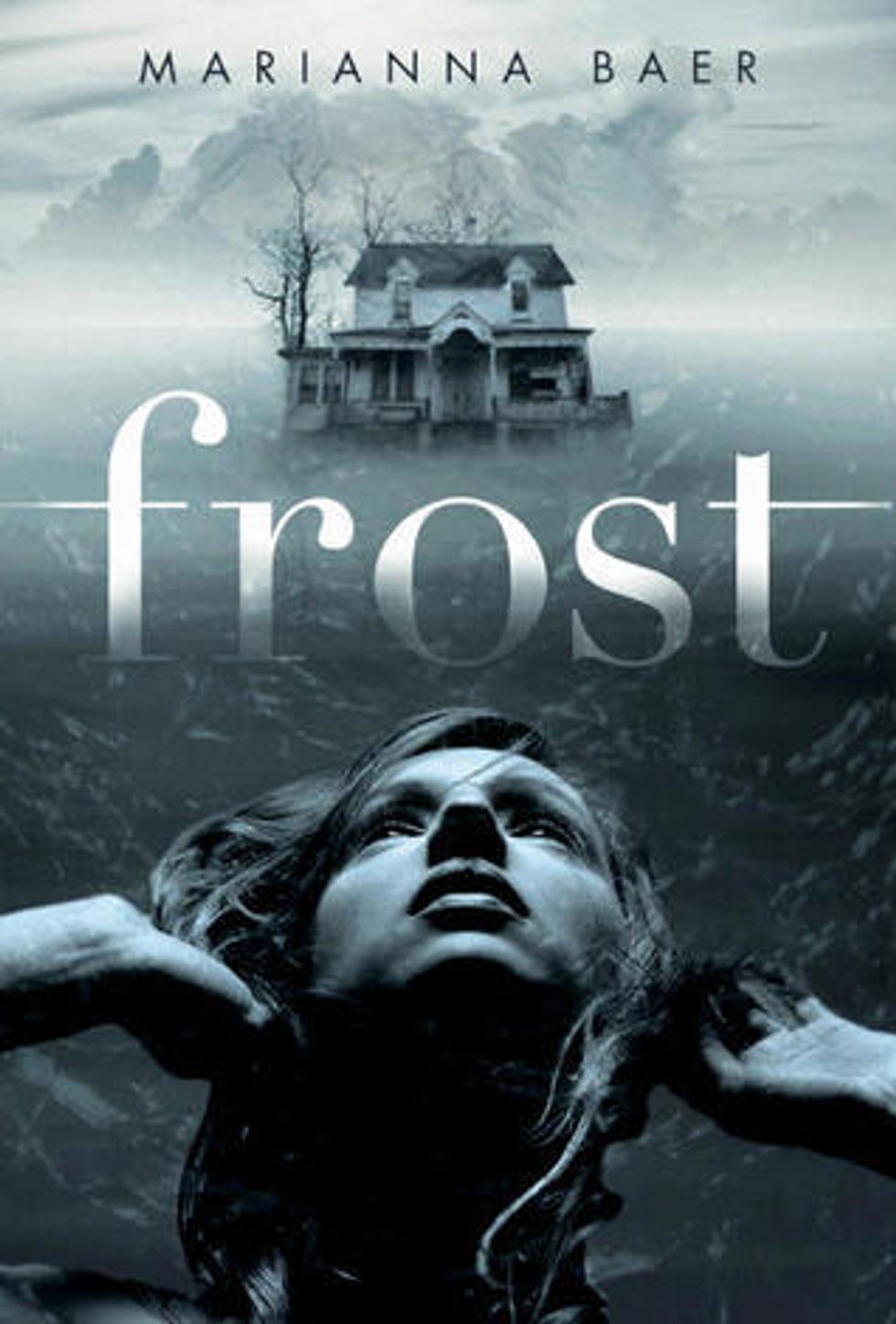 24. "Fiendish" by Brenna Yovanoff
Clementine DeVore spent ten years trapped in a cellar, pinned down by willow roots, silenced and forgotten. Now she's out and she's determined to uncover who put her in that cellar and why. When Clementine was a child, weird things started happening in her hometown, New South Bend.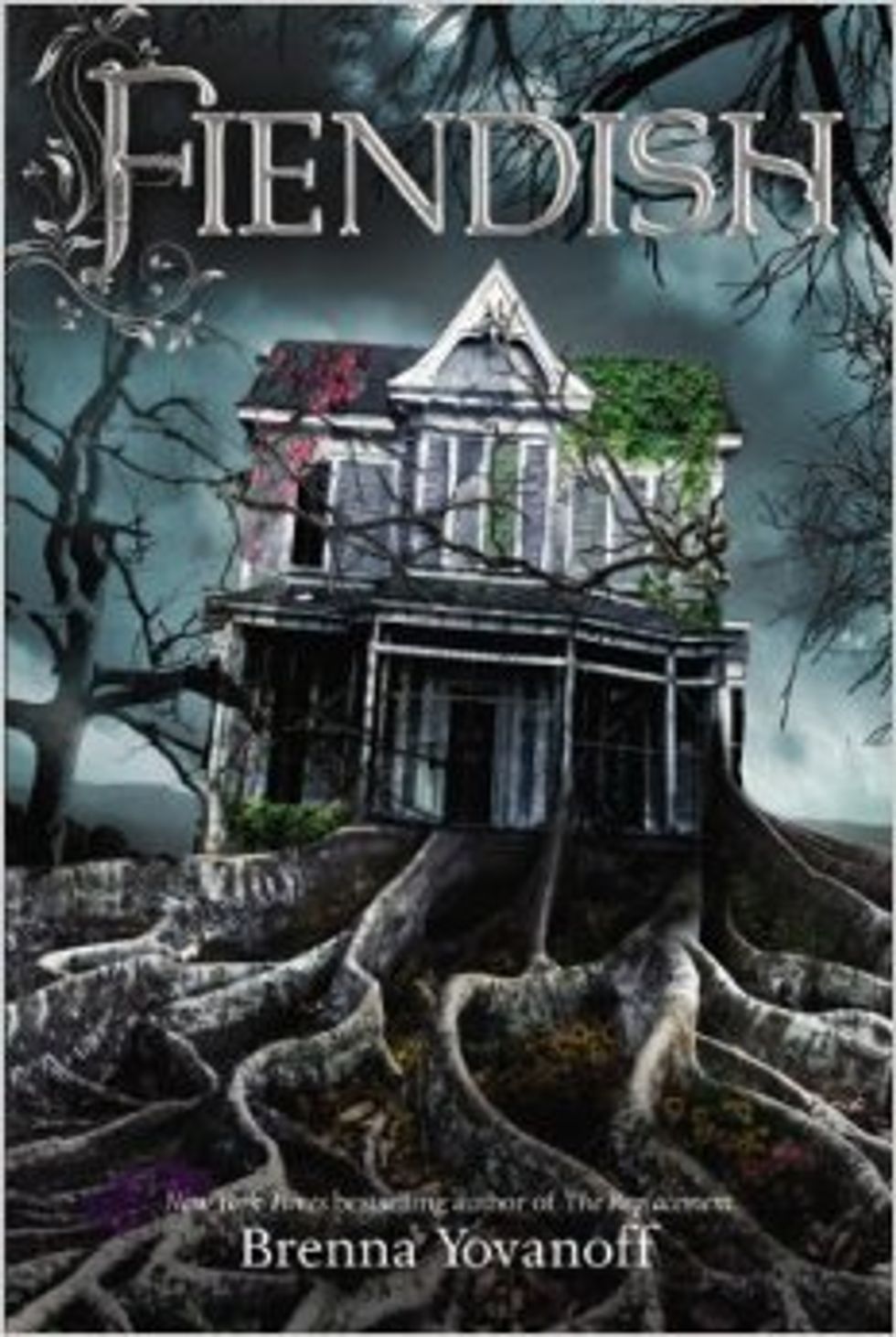 25. "Bird Box" by Josh Malerman
Malorie lives in an abandoned house near the river with her two young kids. She is doing everything she can to keep them safe and out of harm's way. Five years ago, something evil and terrifying appeared. It was an evil that shouldn't ever be seen with human eyes, for it could drive one to deadly violence with just one look. Only a handful of survivors were able to escape, one of them being Malorie herself. She has dreamt of a safe haven waiting just across the river and now that her kids are four, she knows she must leave soon. Their journey won't be easy though, they'll have to travel twenty miles downriver in a rowboat while blindfolded with nothing to rely on but Malorie's wits and her kids' specially trained ears. The whole way they're being followed, but by what, they have no idea.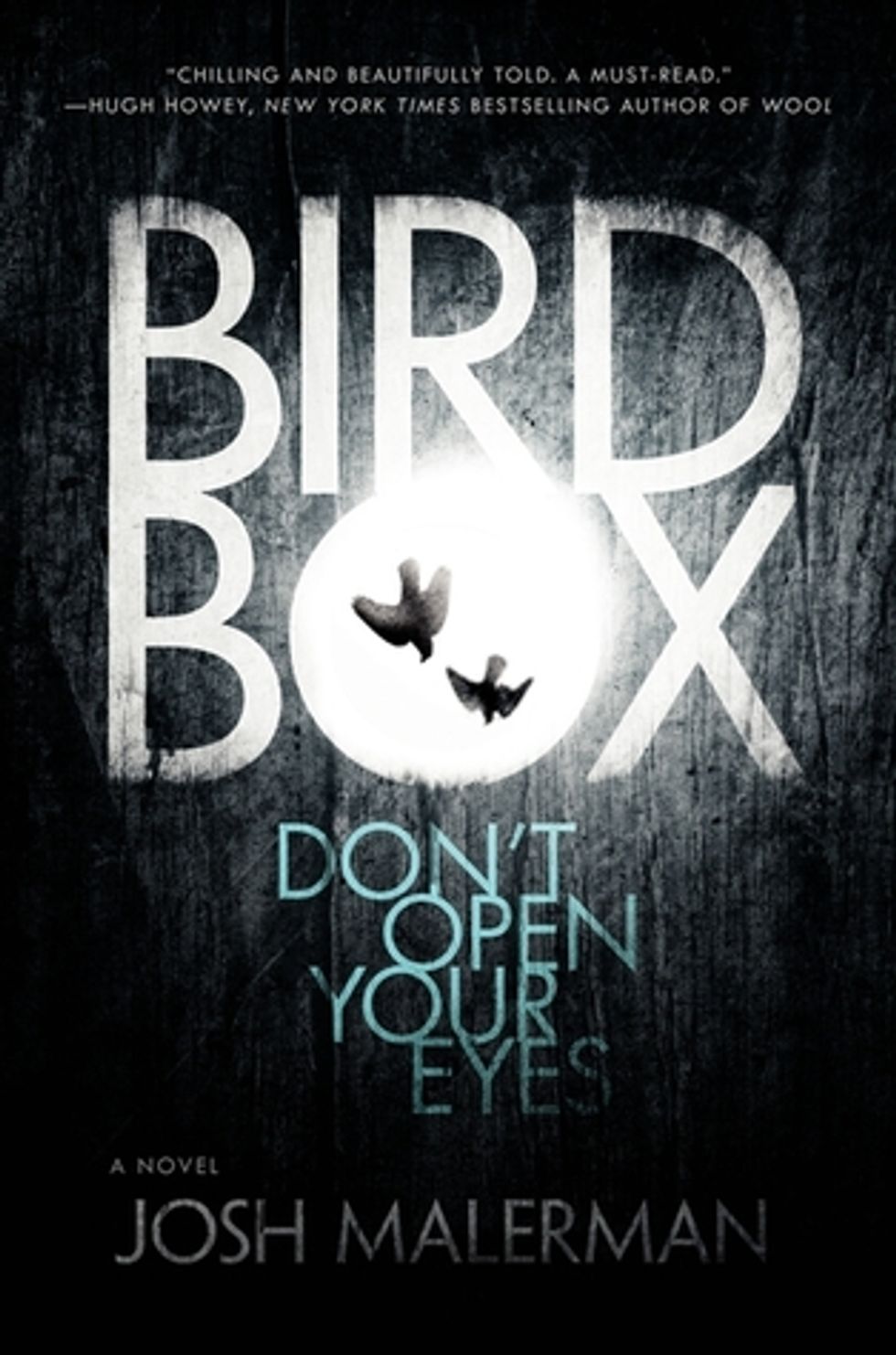 26. "This Savage Song" by Victoria Schwab
Kate, a human, wants to be as ruthless as her father and let the monsters roam free to makes the humans pay for his protection. Whereas, all August wants is to be a human, one as good-hearted and kind as his father. He wants to help the humans and protect them from the other monsters despite being a monster himself.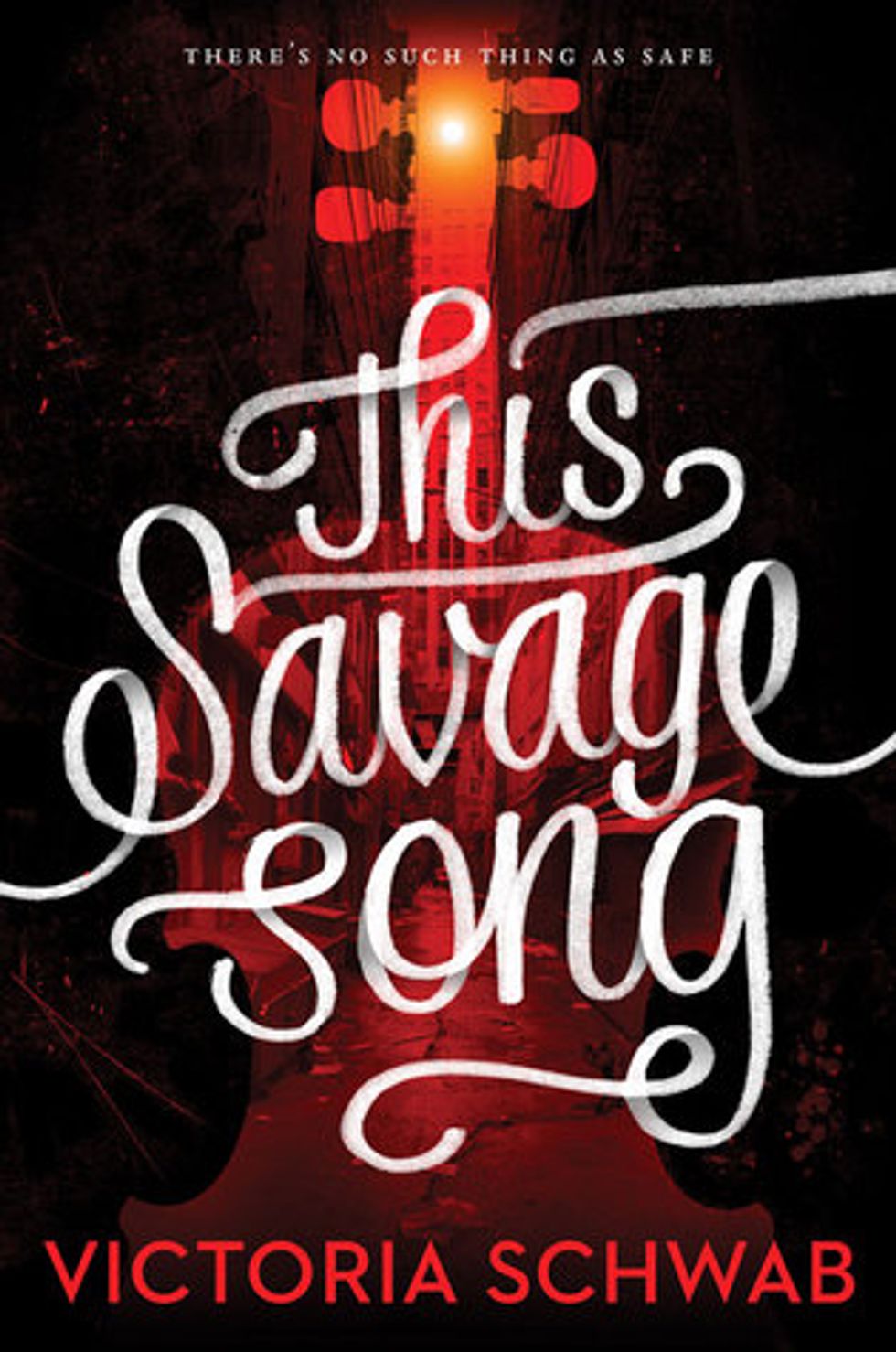 27. "The Sacred Lies of Minnow Bly" by Stephanie Oakes
Minnow has been stuck in a cult for twelve years and has lost her family, all ability to trust, and when she tried to rebel against the cult, lost her hands. After the Prophet of the cult is murdered and the entire camp is set aflame, Minnow is captured and sent to juvenile detention. An FBI detective approaches her with a deal that allows her to have the freedom that she had been robbed of, but it includes having to revisit the twelve years she's had to suffer.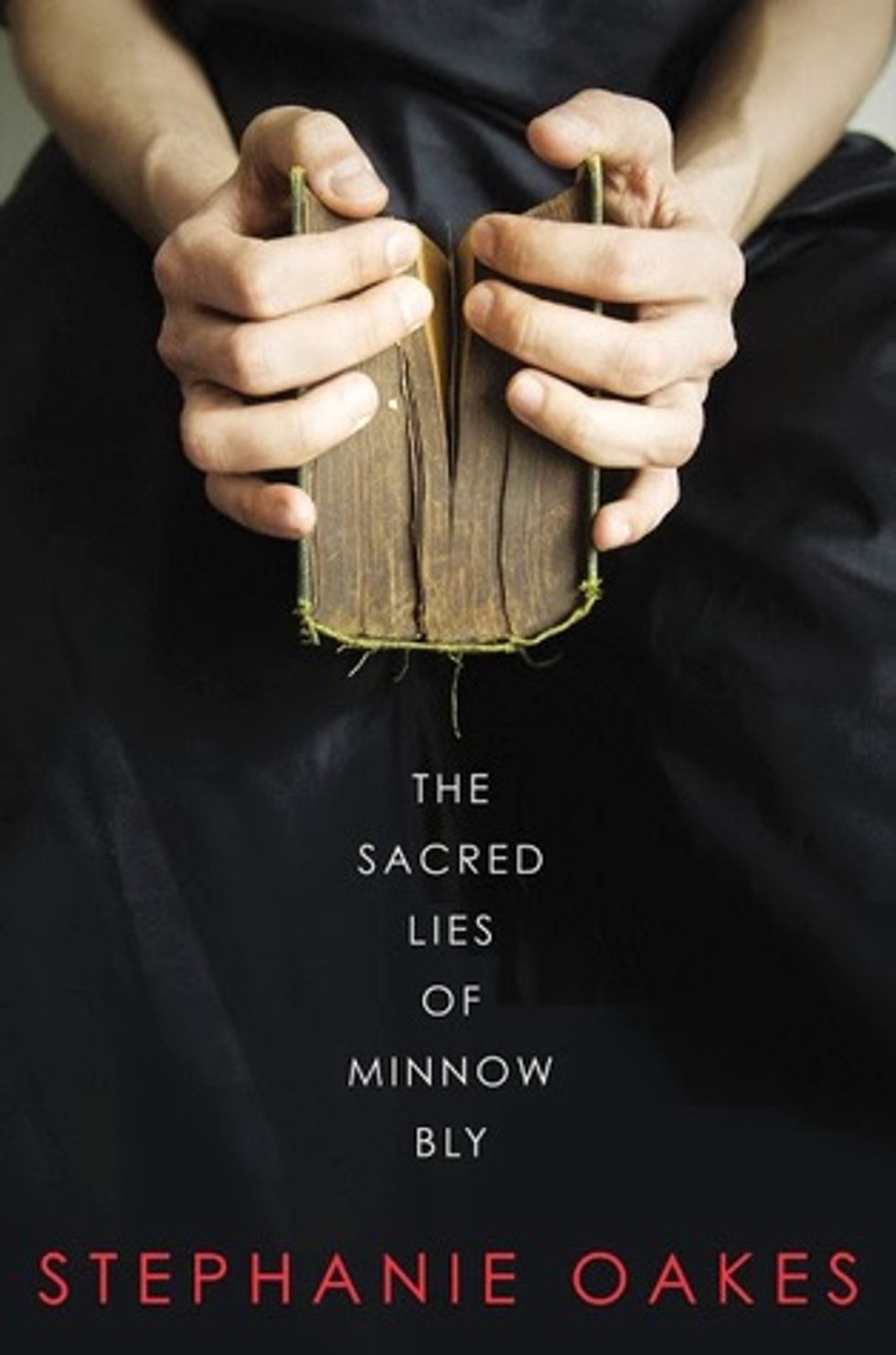 28. "The Monster On The Road Is Me" by J.P. Romney
Koda Okita suffers from narcolepsy and has to wear a watermelon-sized helmet to protect his head in case he falls on it. One day, a series of puzzling deaths take over his school and Koda discovers that his narcoleptic naps allow him to steal the thoughts of nearby supernatural beings and that his small town is now under threat from a ruthless mountain demon that's hell-bent on vengeance for some reason.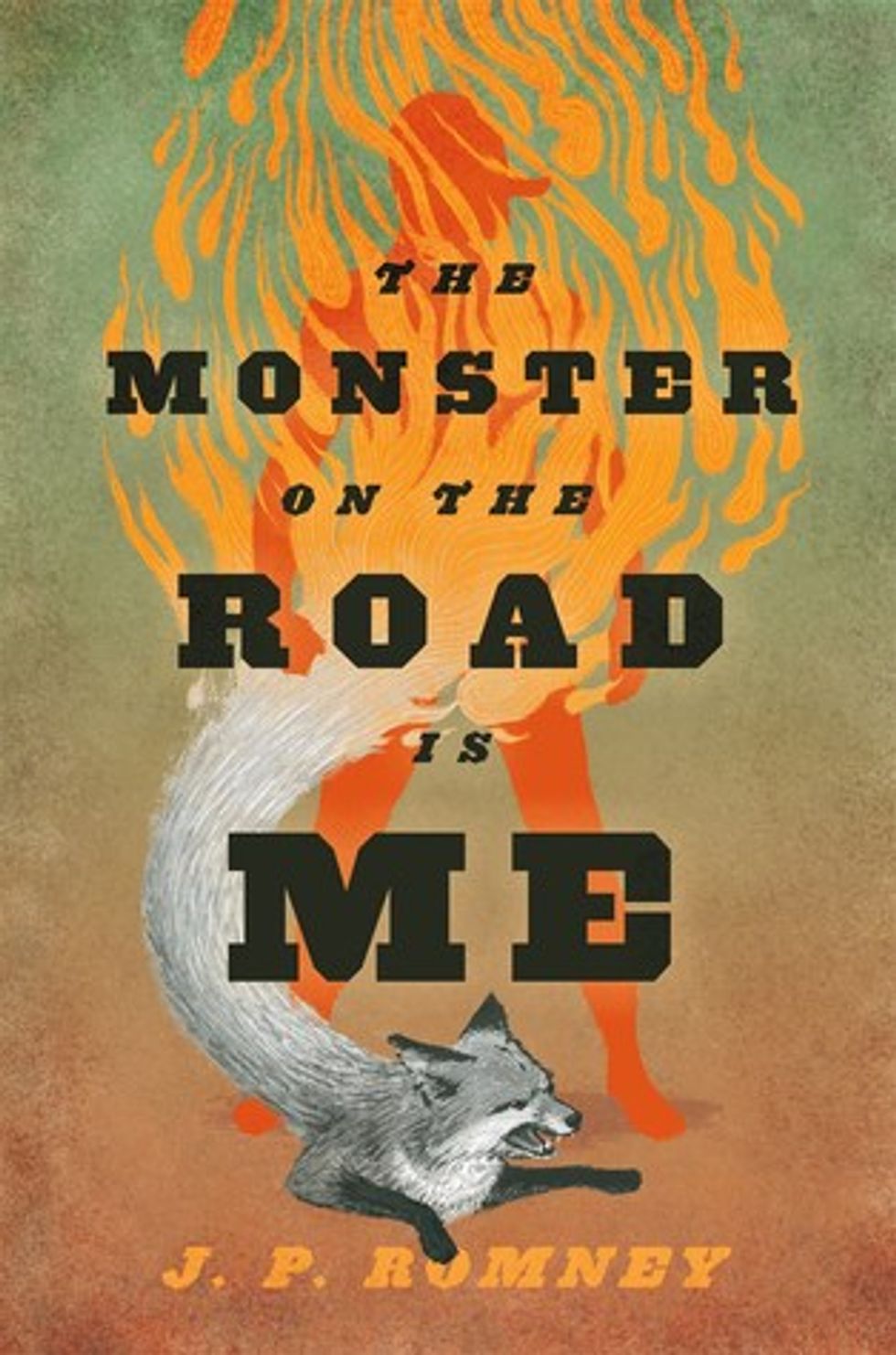 29. "The Bodies We Wear" by Jeyn Roberts
Heam is a drug that allows you to see Heaven, a place so beautiful and serene, that many people don't want to come back and some actually don't. Faye's best friend and first love, Christian took Heam and didn't come back causing Faye to be hell-bent on getting revenge on the people who destroyed her future and murdered Christian.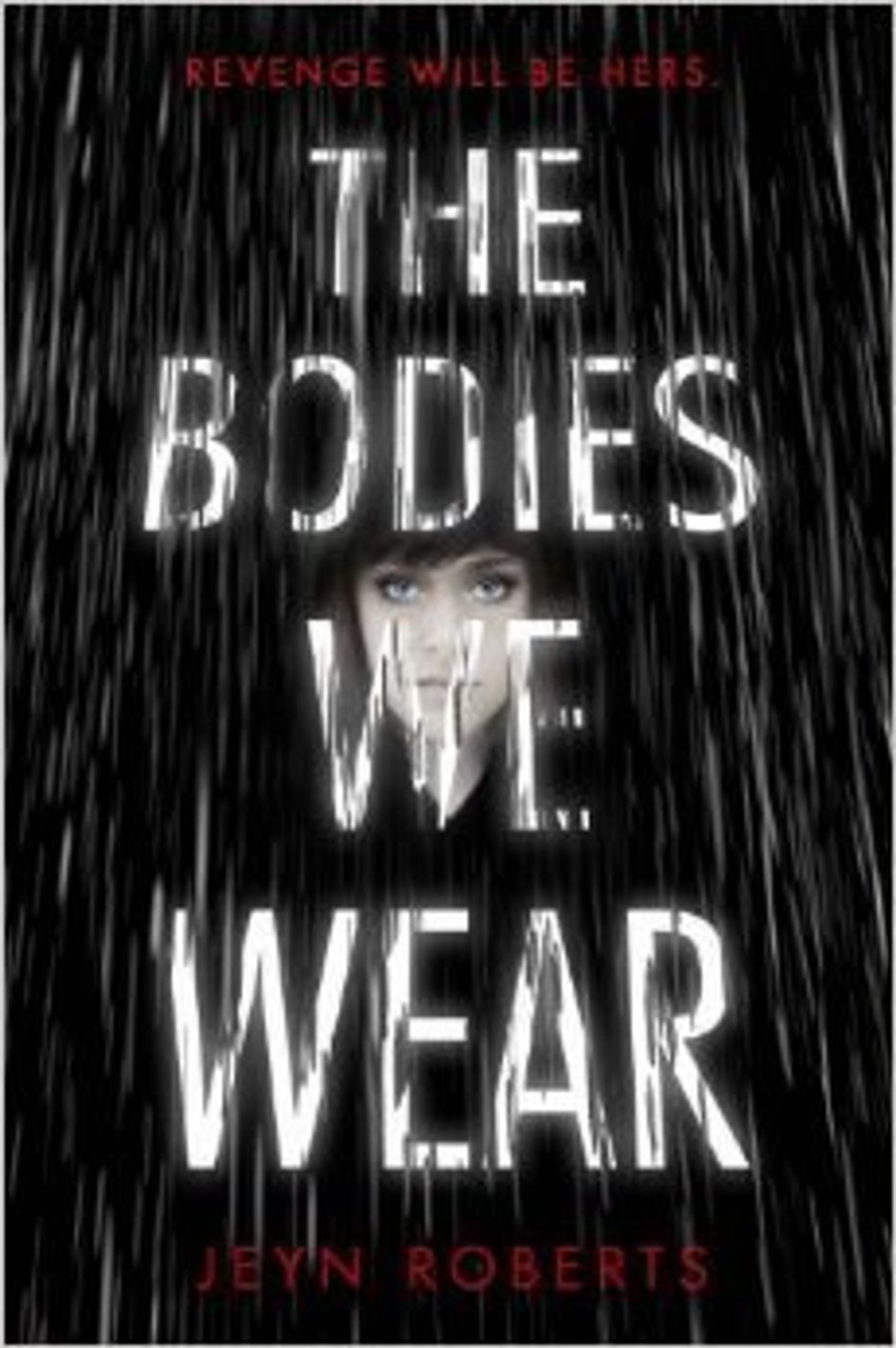 30. "Suffer the Children" by Craig DiLouie
Young children start dying all over the world. Those who are buried soon return from the grave and are out for blood. After consuming blood, they stop being dead. They go back to being the cute little kids they were before being consumed by the illness, but, the change is only temporary and they need continuous blood flow to keep surviving.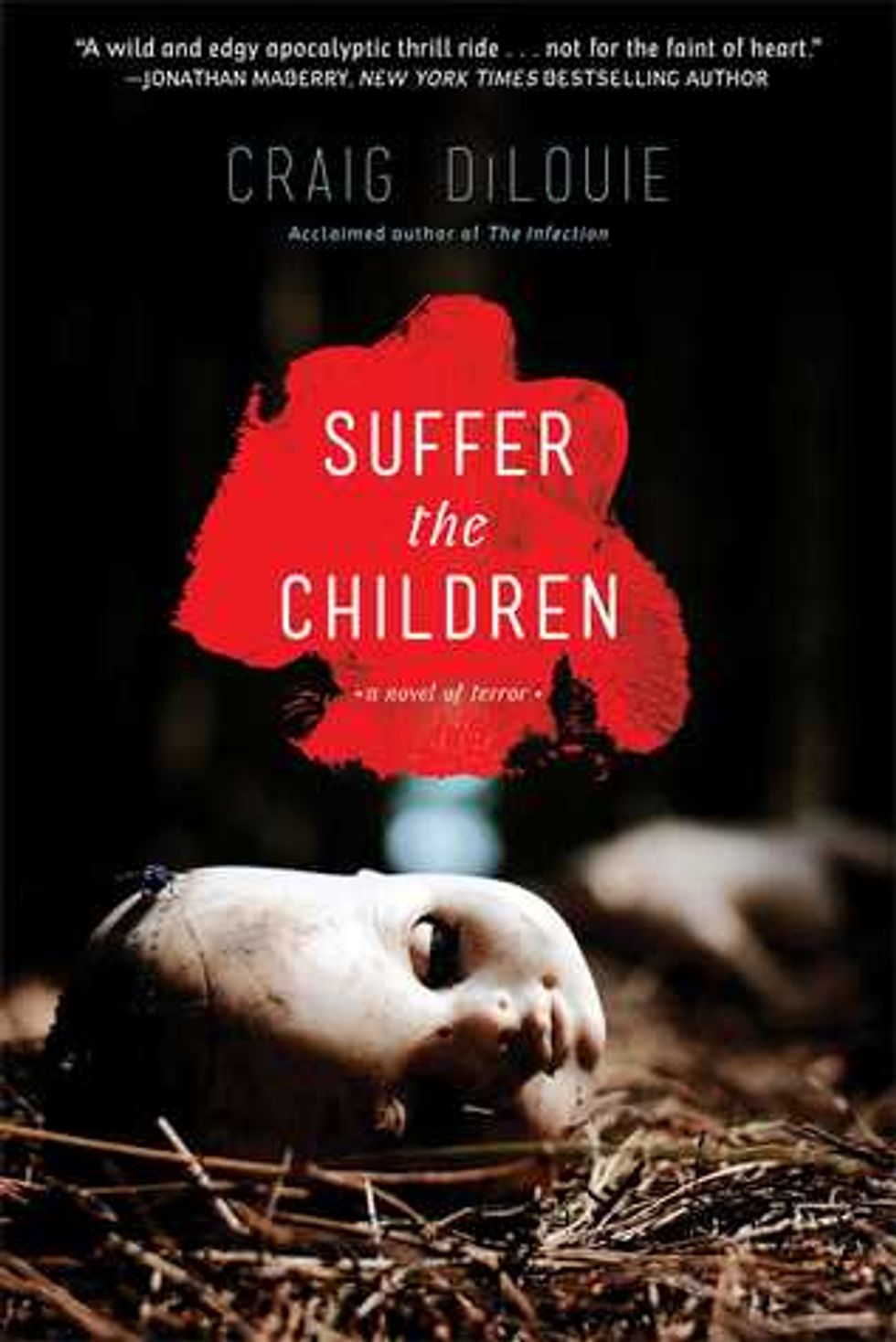 31. "Burnout" by Adrienne Maria Vrettos
The day after Halloween, Nan wakes up in a subway car with no memories of the day before. She goes about trying to figure out the events from the night before all the while having flashbacks to the girl she used to be and the people she used to hang out. The deeper Nan digs, the more disturbing things get.
And if those aren't enough for you, I've got some creepy collections — books with short creepy tales that are guaranteed to keep you up late and have you scared to turn off the lights long after you're done reading them.

1. "Delivered From Evil: True Stories of Ordinary People Who Faced Monstrous Mass Killers and Survived" by Ron Franscell
Ron Franscell delivers 10 true stories about a range of evil events that occurred and the ordinary people who were able to survive them and live to tell their stories. Each story contains all the gritty details that will give the reader a front-row seat often the harrowing event.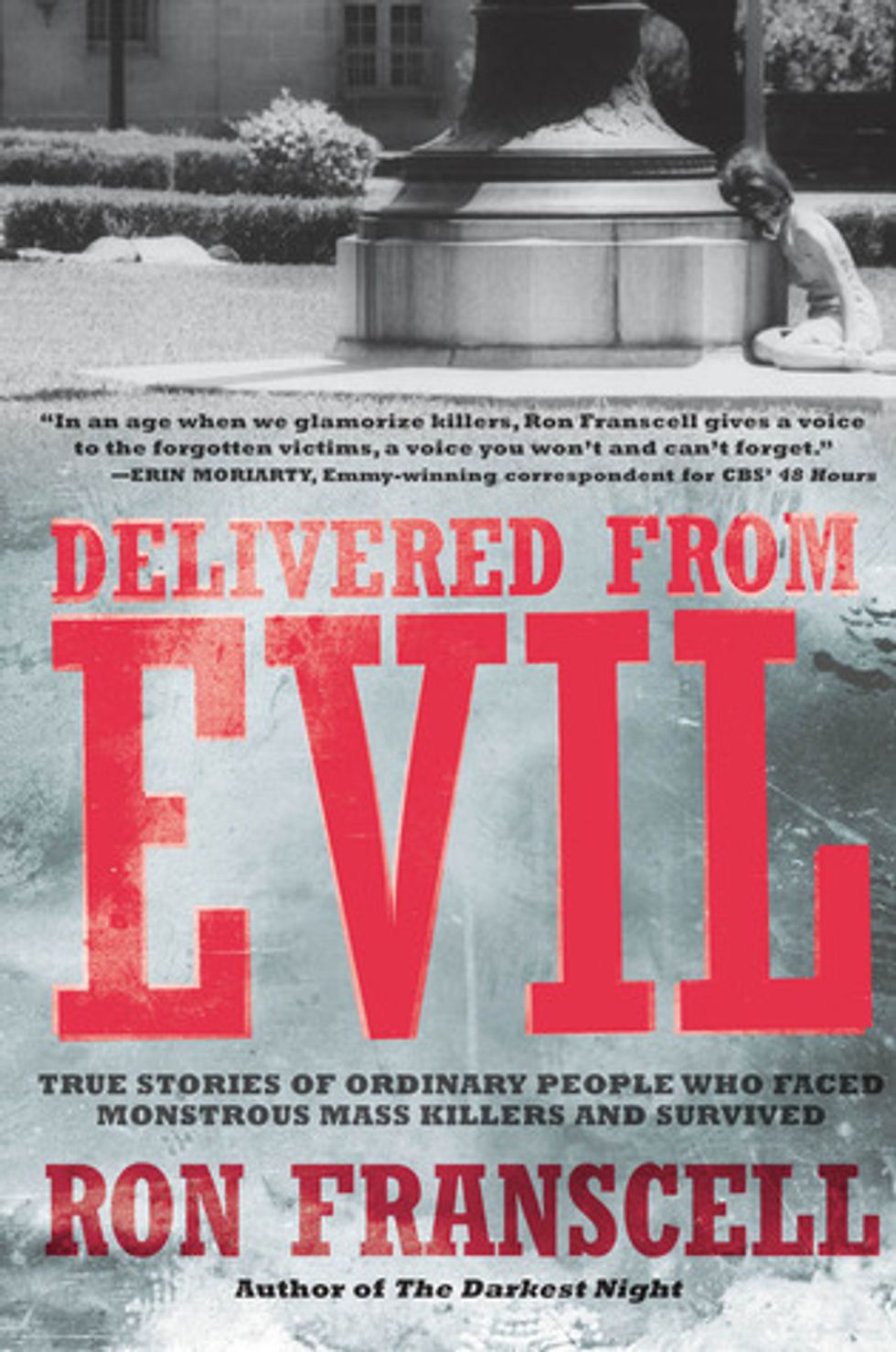 2. "The Bazaar of Bad Dreams" - Stephen King
The stories cover various themes of morality, the afterlife, guilt, things we would've done differently if we had a chance to see into the future or if we had been able to correct the mistakes we've made in the past.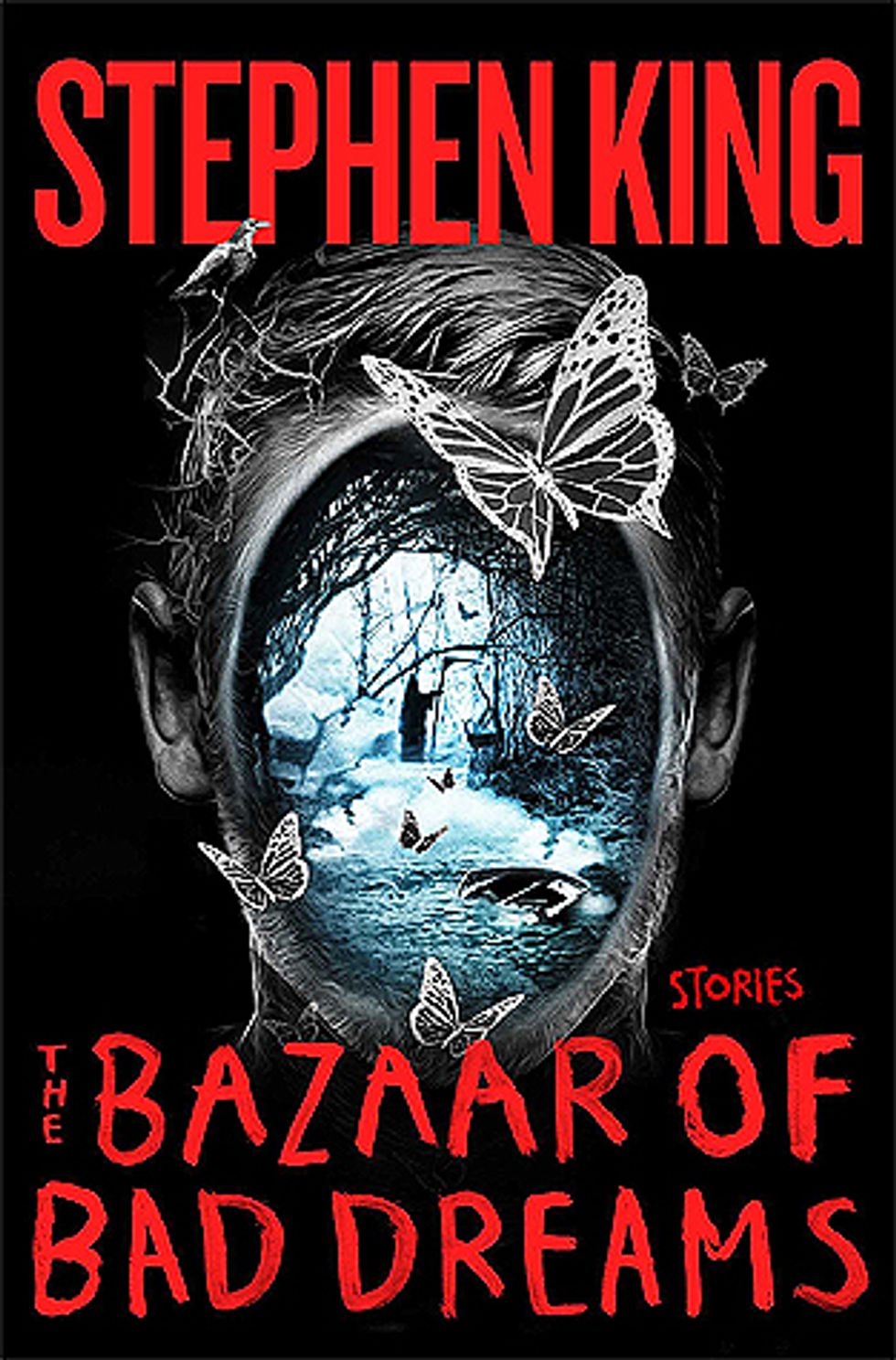 3. "All Hallows' Eve: 13 Stories" - Vivian Vande Velde
Triple V, as I like to call her, created a collection of stories that range from disturbing to downright gruesome. This is one collection that you'll want to read with the lights on and the doors locked. According to one of the reviewers, after reading these short stories, you will never look at hay rides, cemeteries, school trips, cackling old ladies, or scarecrows on front porches the same way.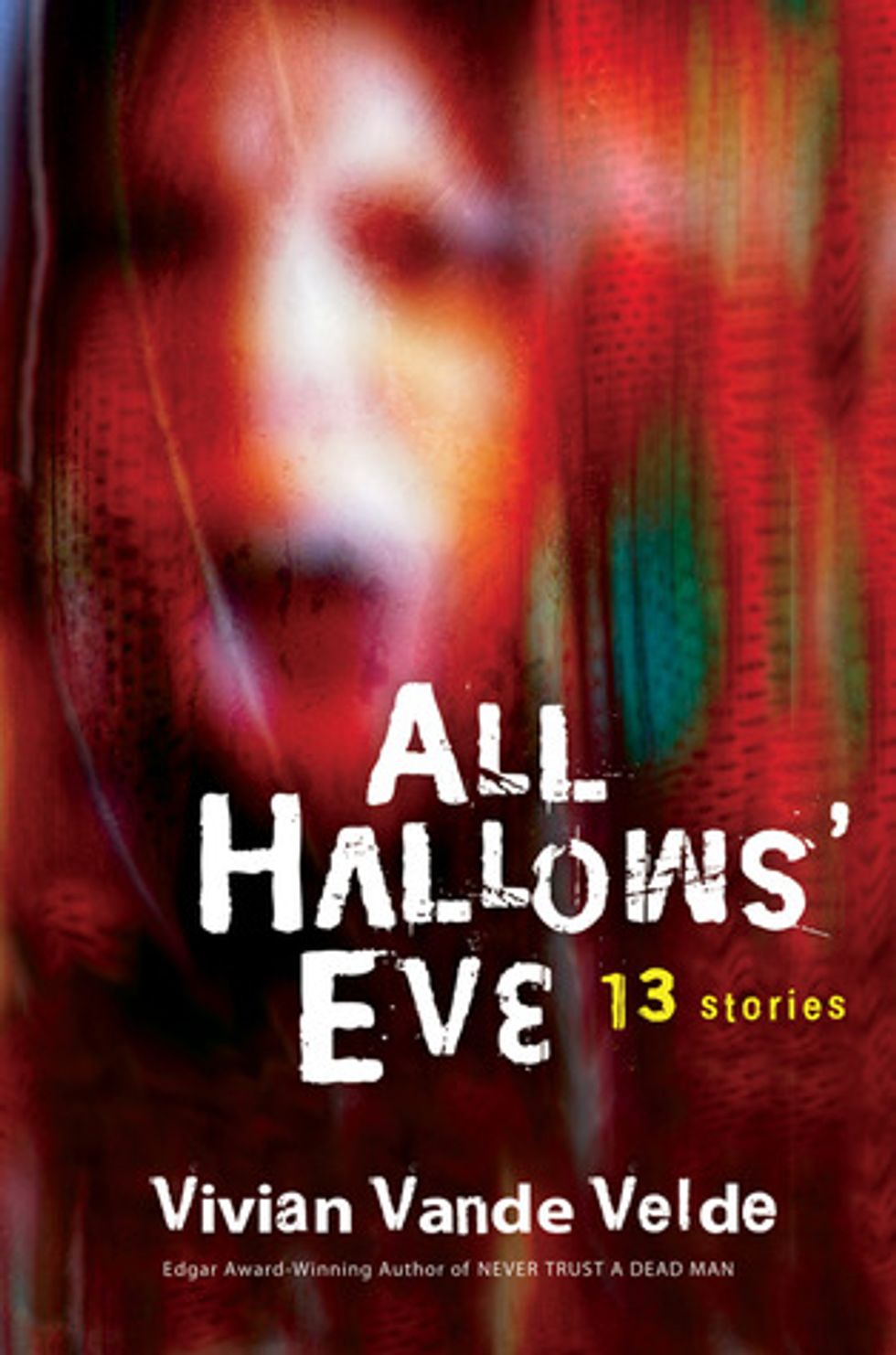 4. "The Curiosities: A Collection of Stories" - Maggie Stiefvater, Tessa Gratton, and Brenna Yovanoff
Acclaimed YA authors Maggie Stiefvater, Tessa Gratton, and Brenna Yovanoff join forces together to create an anthology of tales that are filled with more oddity rather than terror. The three authors have their own website merryfates.com where together they have published over 250 short stories.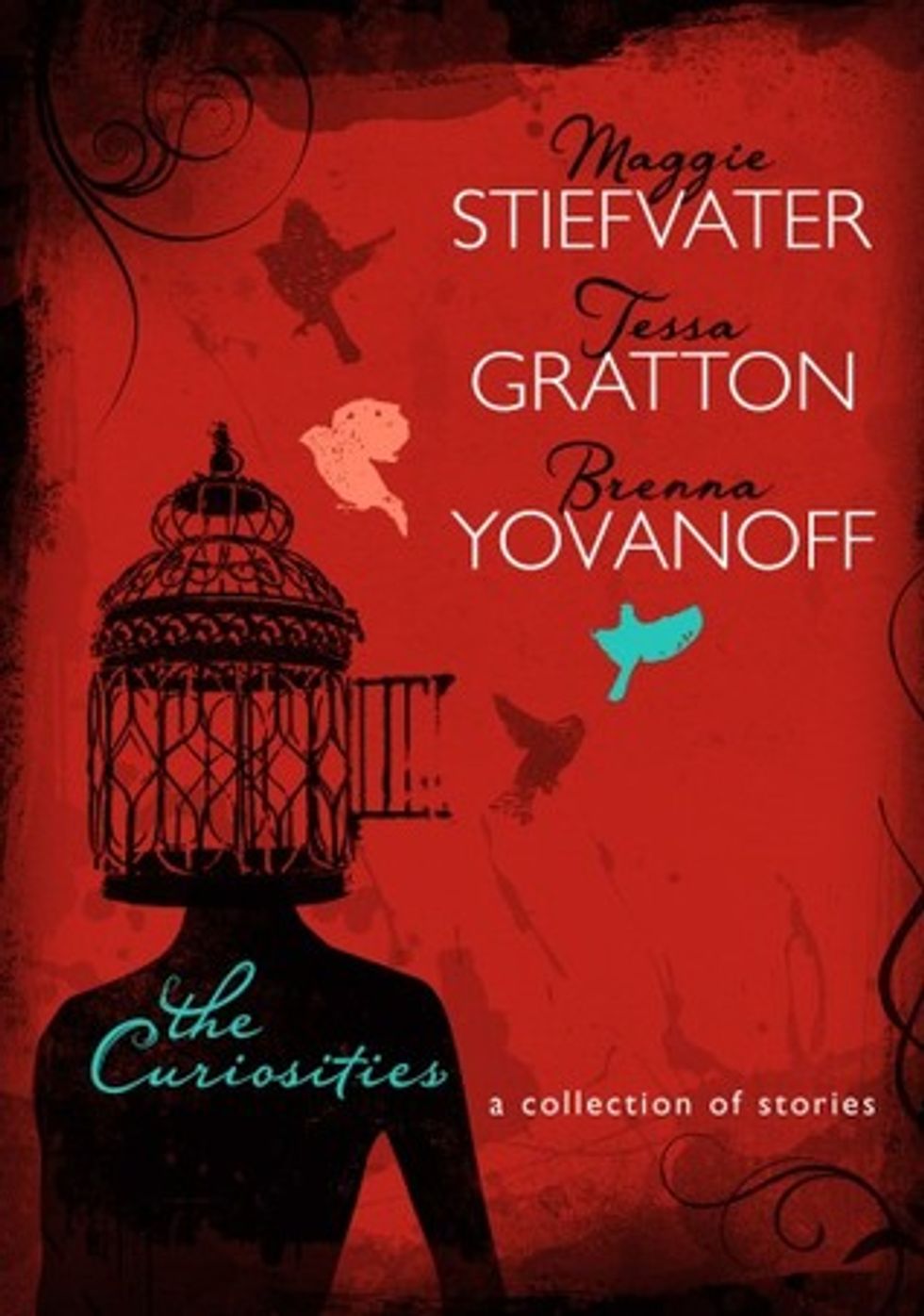 5. "Magic in the Mirrorstone: Tales of Fantasy" - Steve Berman and Others
The stories included in this anthology are comic and dark, epic and entertaining written by a group of best-selling and acclaimed authors.