As about everyone has heard through Instagram, Facebook, Snapchat and more, the Coachella lineup has been released followed by the sellout of weekend 1 & 2 tickets in less than 40 minutes. 
If you were one of the fortunate souls who scored upon a ticket last Wednesday (or were even sneakier last May when presale tickets came out), then you have much to look forward to.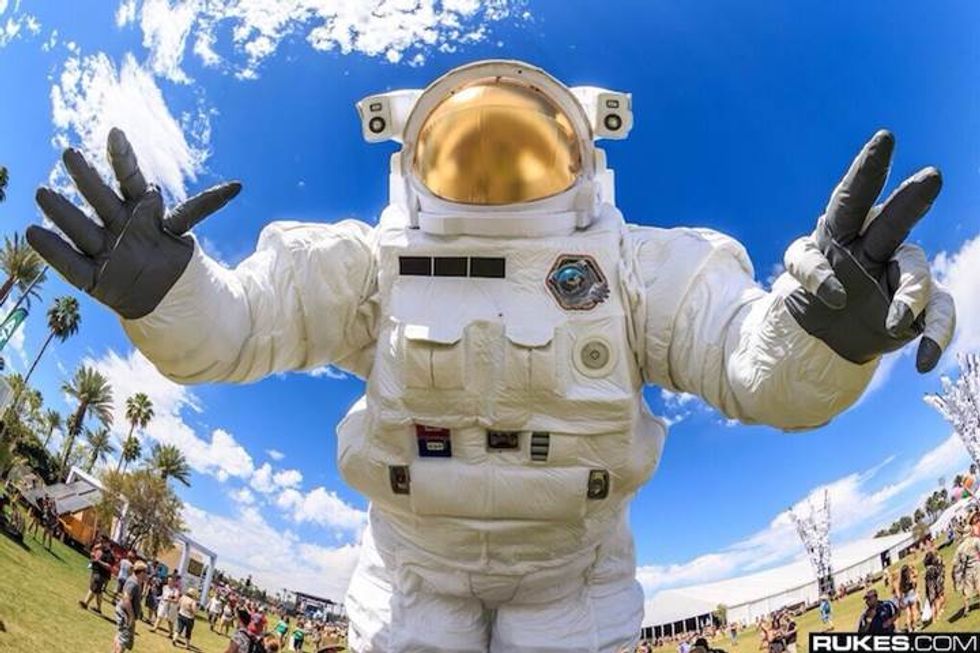 Giant astronauts floating through the sky, the opportunity to hold a 200-yard-long strand of balloons, $5 watermelon slices, dust storms, getting your camp site destroyed by strong gusts of wind, old drunk people getting their groove on, mosh pits, lack of clothing, and listening to your favorite artists while covered in sweat and dirt all make up the experience of Coachella. 
If you've never been, you're in for a treat. And for those experienced veterans, you know how f*ckin awesome of a weekend you're about to have.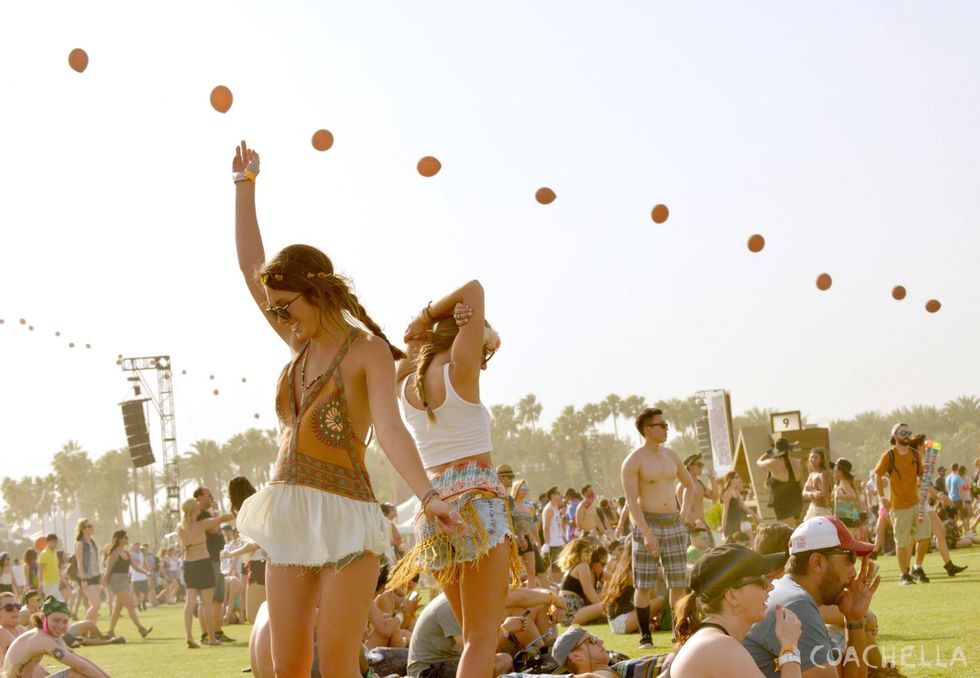 Somehow, Coachella manages to replicate a memorable, crazy and entertaining festival each year yet still concentrates on a variation of different artists and genres. This year, Coachella's lineup featured about 50% electronic/edm-type artists (which we can all predict... Sahara Tent's gonna be going offffff). Read more here.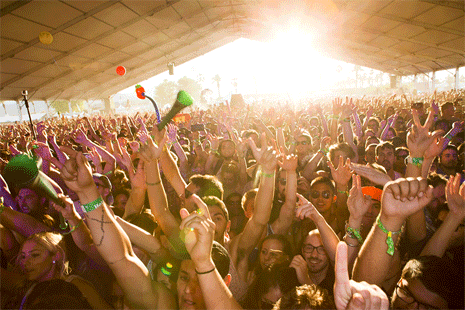 Some may be excited, some may be confused, some upset, but Coachalla still manages to balance out favored genres with big rock names such as AC/DC and Steely Dan, indie artists like Tame Impala and Alt-J, and rap with the one and only Drake. Some other smaller artists I'd suggest checking out are the electro remixes of Gessafelstein, the modern funk beats of Grammatik and Ratatat, smooth flows of SBTRKT, or up-and-coming Hozier ("Take me to Church"), Vance Joy ("Riptide"), and Milky Chance ("Stolen Dance"), whom all share amazing indie rock style albums. And especially pay attention to artists like Deorro who just announced the end to his short-lived DJ career, meaning this is one of the only times you will be able to appreciate his music live.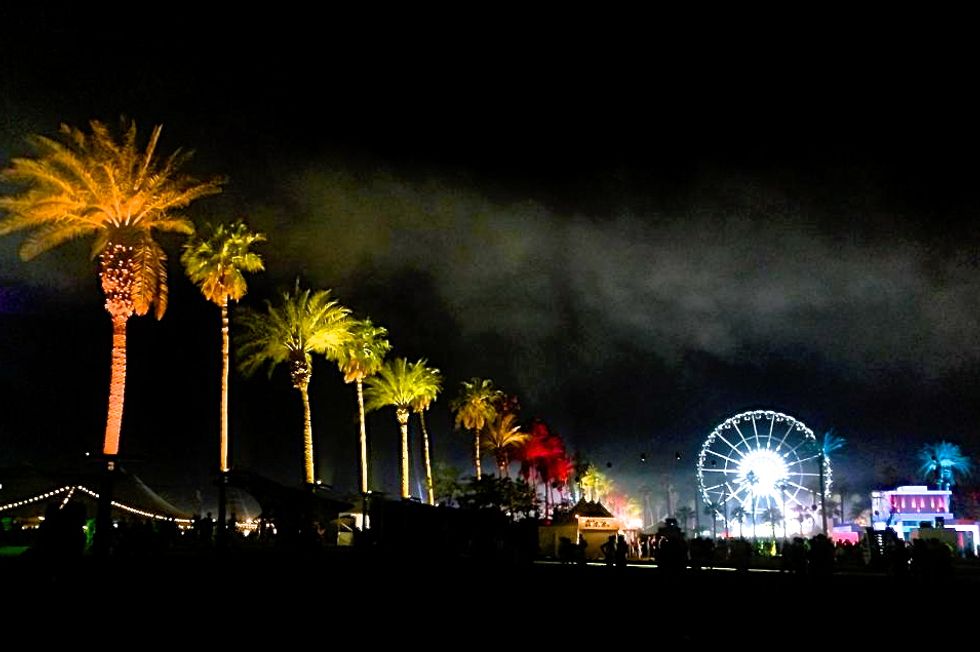 Overall, expect some major excitement and awesome times this year. So pack up your indie outfits & flower crowns, camel backs & camping gear, and prepare for a weekend that you'll remember for the rest of your life. Only 3 months to go!!