Columbia, S.C.'s, Annual Greek Festival happens every year September 20th-23rd, hosted by and located at the Holy Trinity Greek Orthodox Church. This event has shops, foods and dancing, a.k.a. the necessities of a festival.
The festival shops contain "Greek treasures," such as jewelry, clothing and ceramics. All of which are unique and beautiful. Shops are indoors and outside of the festival. The little boutiques that are set up are so adorable and fun to spend time in. They definitely have items you would not normally be looking for. Trinkets are my weakness, so I can spend hours looking through the mass of items being sold. None of which I truly need.
Inside, there is even a small "grocery store" that allows you to buy food items found in traditional Greek recipes. It's very small, but a very exceptional idea.
The food is hands down the best aspect of the festival, without a doubt. Not only is there tons of foods available, but it is all so delicious. There is a lunch and dinner menu that you can find here with the description given below:
"Kali Orexi! In our kitchen you will find specialty Greek cuisine such as our broiled Greek chicken, pastitsio, peasant shrimp, keftedes (meatballs), and roast lamb. Greek salad, dolmades and spanakopita are also available."
Oh, and all meals are served with Spanakopita, Greek salad and bread. Delicious while being traditional Greek food.
That's not all! Souvlaki, sausage and burgers, gyros, doughnuts (Loukoumades) and Mezedakla are sold outside at booths, usually with some other small treats as well. Personally, these booths and types of foods are my favorites to try. I like to mix and match and split the meals with friends to get the best of everything. Plus, it is cheaper than a full meal I would just pick at. I would recommend getting food from the outside stalls for college students.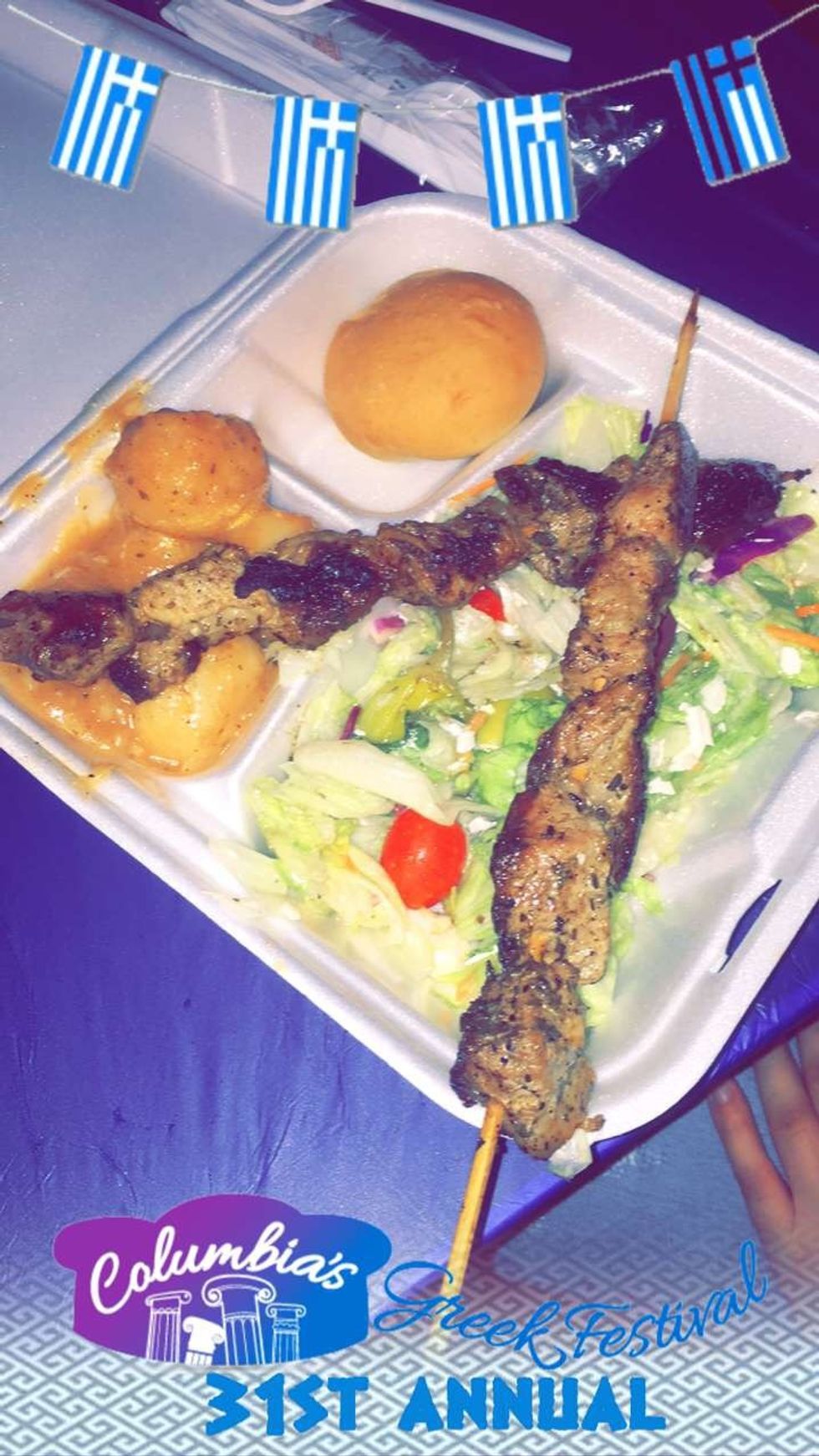 One of the trays you can purchase from a food booth outside.Claudia Crowe
This is not even including the array of desserts that are offered. There are stations of Baklava ice cream, pastries and specialty pastries. I could not even name every single one of the pastries being served at those booths; it's a lot! You must hit this area up if you have a major sweet tooth (or just love food!).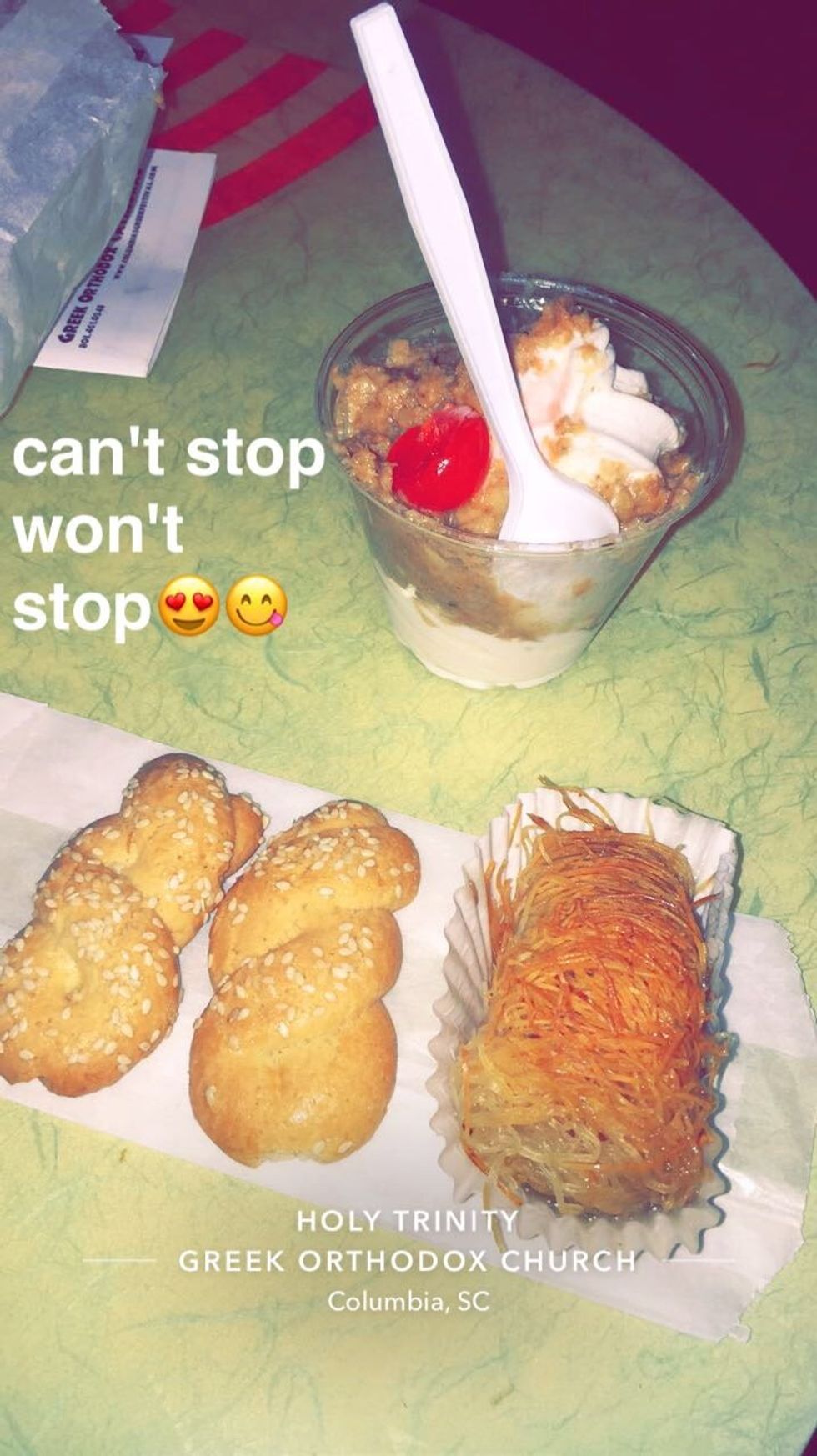 Baklava ice cream with assorted pastries.Claudia Crowe
While chowing down or in-between balancing your plates of food, you can listen to a live band with traditional Greek music being performed inside, or watch Greek Folk dancing outside. It's so fun and the atmosphere is very exciting.

Now, if you just want to check out the festival shops and see some cool dancing, but all the food is overwhelming, there are still Greek fries with chicken strips and pizza for a quick bite!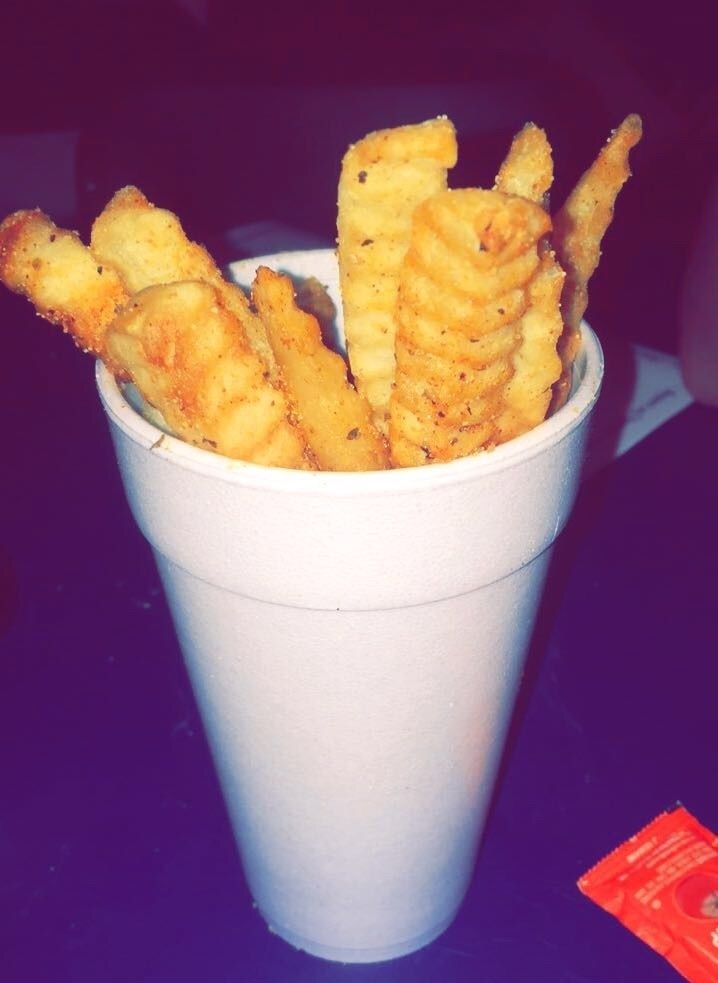 Greek friesClaudia Crowe
This festival truly has it all!

And, free admission! You don't have to buy anything to enjoy the Greek festival. It's something you can literally stop by for 10 minutes.
The church, itself, is so gorgeous. I highly recommend taking a look. The murals are breathtaking. Even the outside of the church is a photo op moment.
Columbia locals must check out the Greek festival.