A teen romantic-comedy, "10 Things I Hate About You" pushes feelings to the forefront of attention and highlights changes in character emotional development. Although director Gil Junger does not play deeply with color, he uses color as a narrative tool to augment the genre by showing that as wardrobe color choices change, so too do character relationships. This is portrayed especially by the relationship between sisters Kat and Bianca, as well as by the romantic relationships, in some of the film's final scenes.

At the start, the two sisters hate each other, and their abhorrence of one another is denoted by clothing choices with opposing color schemes.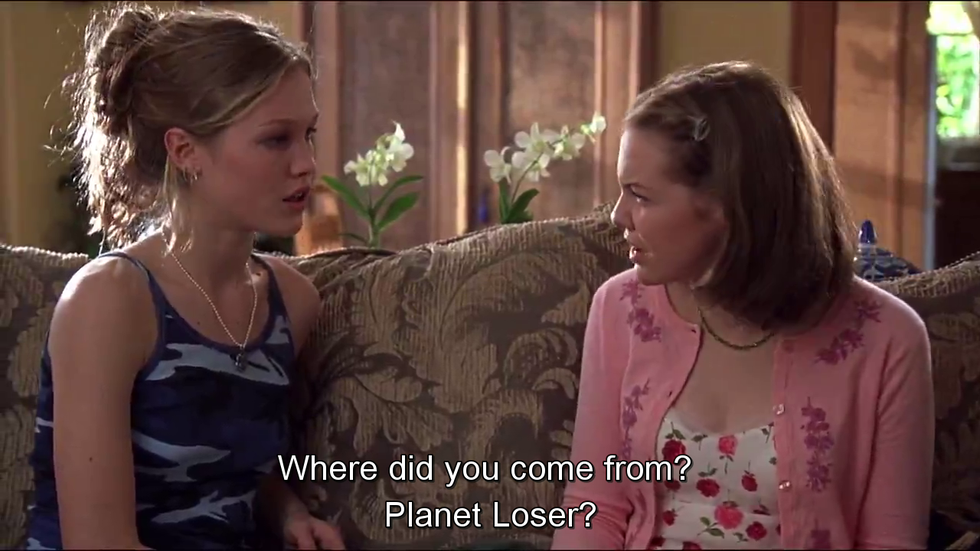 While rebellious Kat favors blacks and cool tones, feminine Bianca wears only reds and whites, setting them and their contrasting personalities apart from each other.
However, after Kat agrees to go to a big party for Bianca's sake, they begin to see more eye-to-eye and as such begin dabbling in colors of the other's wardrobe, leading the audience to desire a happier relationship between the two. For instance, at the prom, although Kat wears a blue dress, she wears white pearls, over which Bianca initially claimed ownership.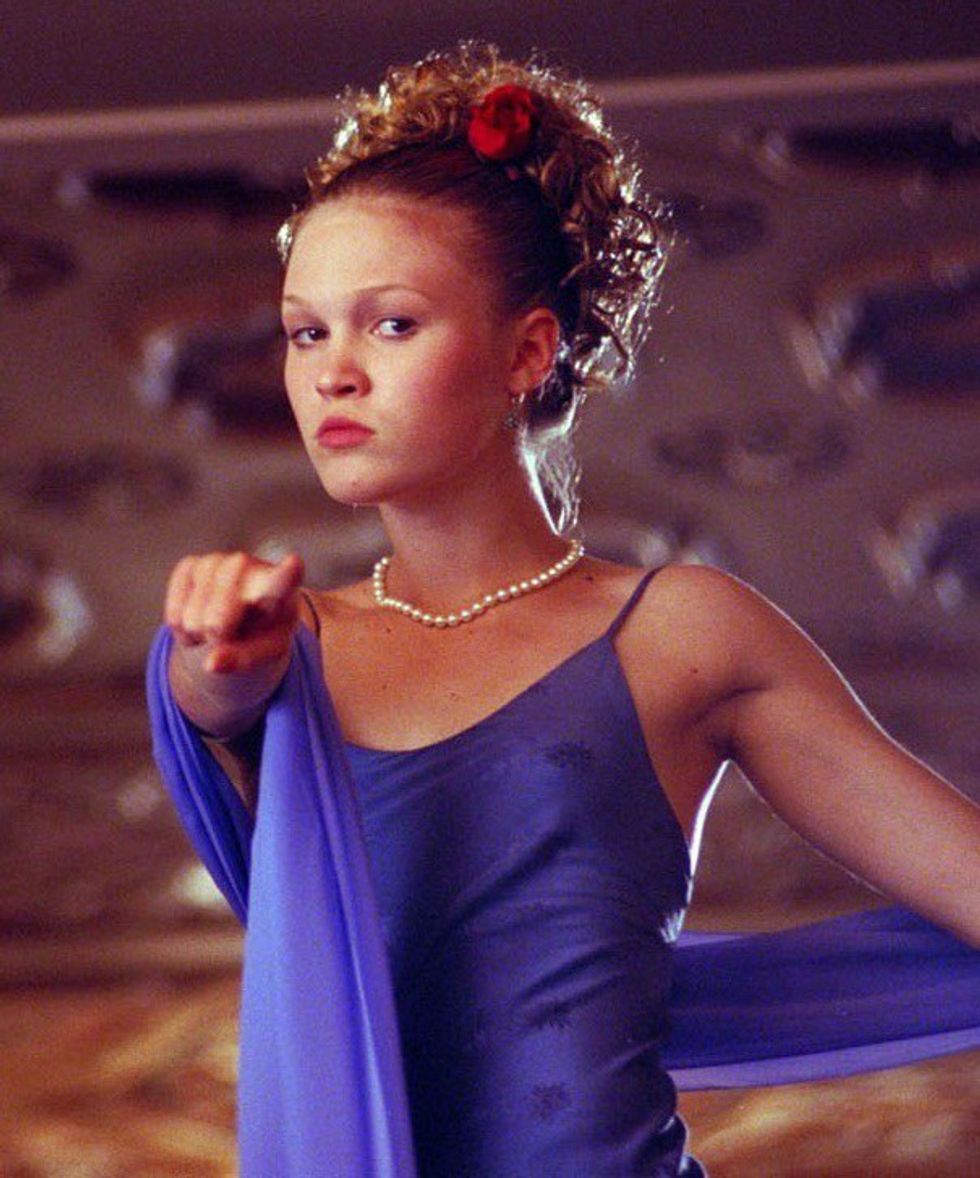 Kat wearing something white and of Bianca's is indicative of a more favorable relationship between the sisters.
Furthermore, in the final scene, the audience sees Kat wearing one of Bianca's colors, white – the only time she does so in the entire film. Kat has softened and her relationship with her sister is less hostile.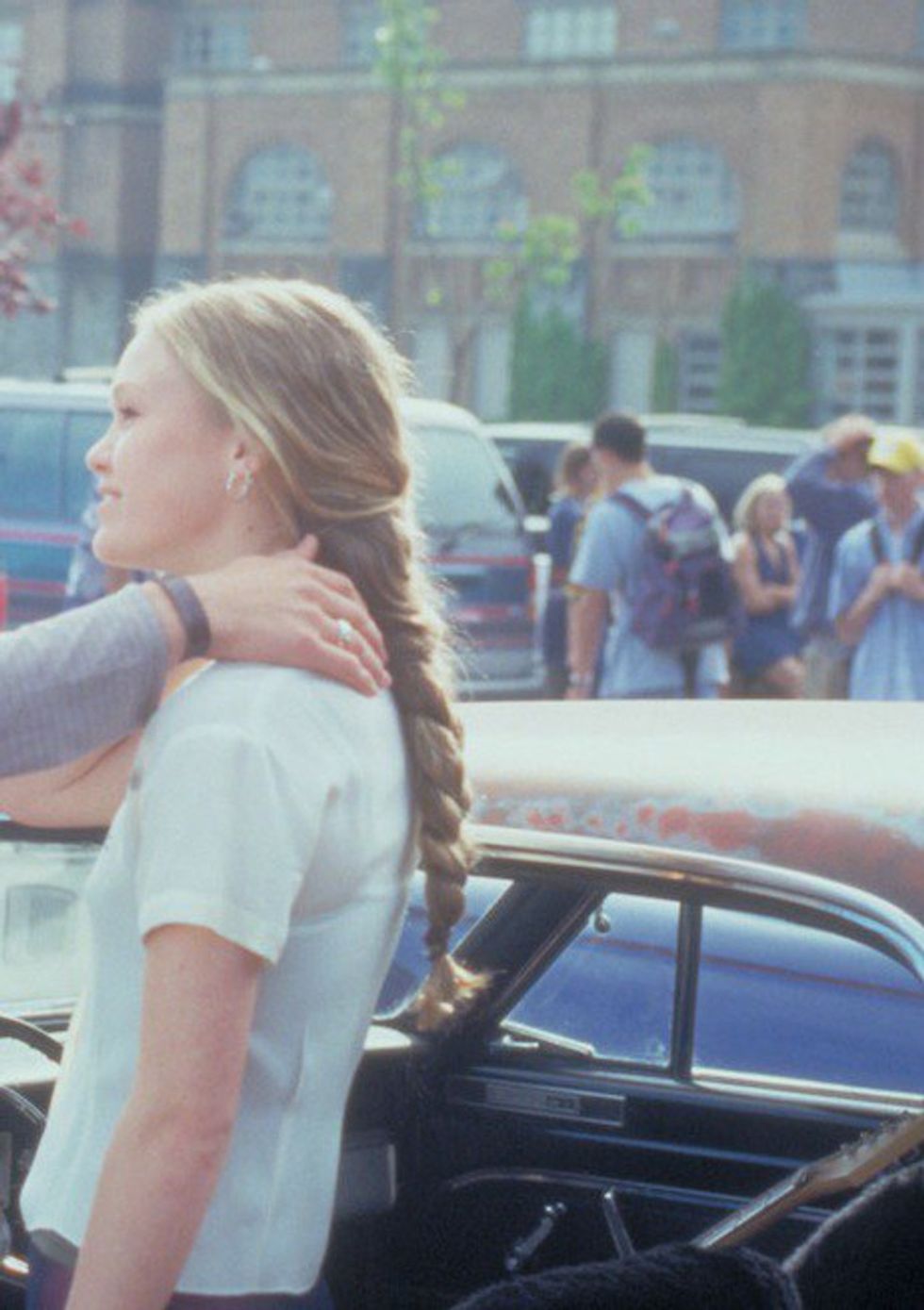 As such, color functions so that the audience anticipates a mending sisterly relationship.
As for Bianca, while she also doesn't abandon her main colors altogether, Bianca wears blue in her scenes after the party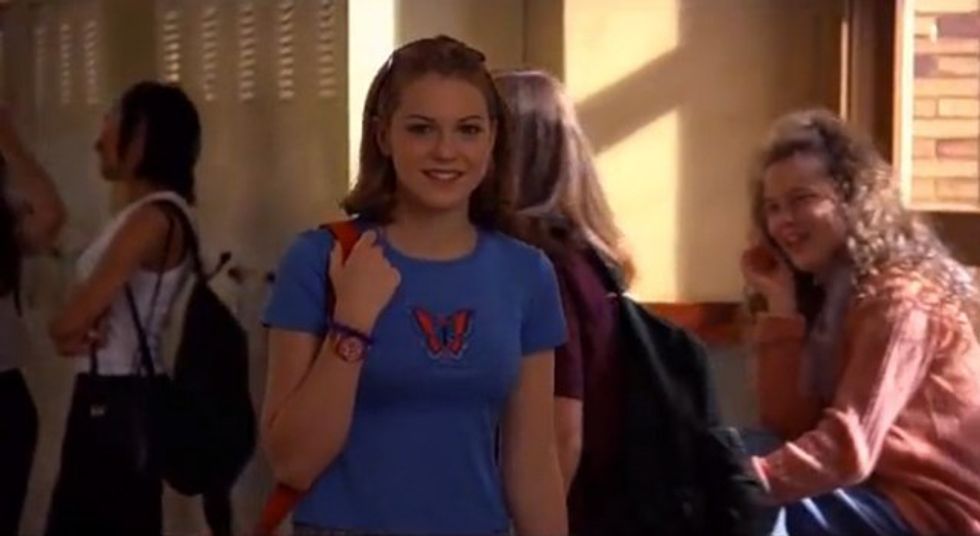 and the prom,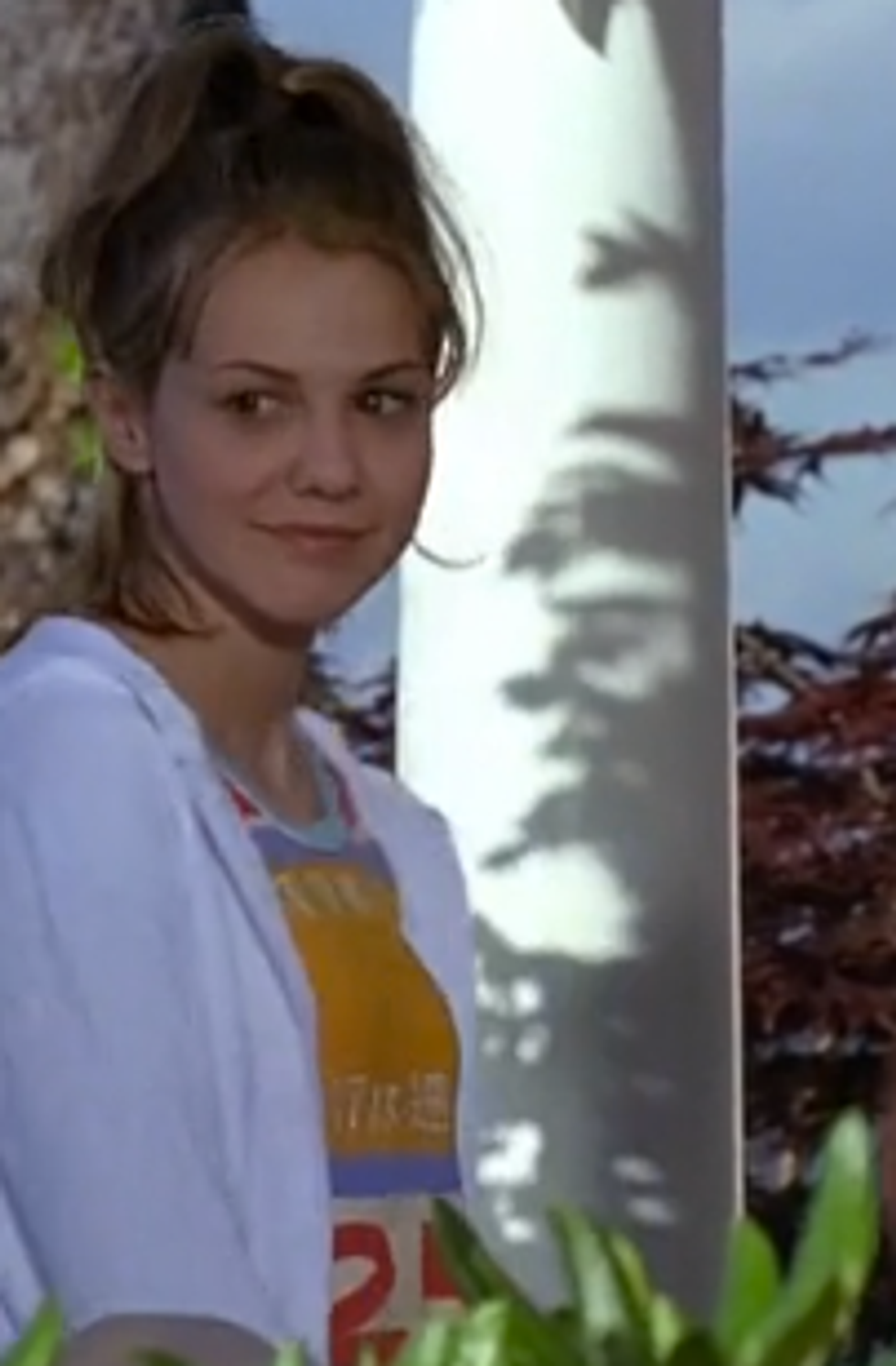 showing her appreciation for Kat going to the events. In seeing these visual changes augmenting the characters' positive actions towards each other, the audience feels gratified and happy that the sisters are on better terms. Consequently, color functions as a storytelling device.
Similarly, the girls' signature colors parallel those of their potential love interests. Indeed, the "tough guy" of whom everyone is afraid, Patrick, wears black, thereby complementing Kat.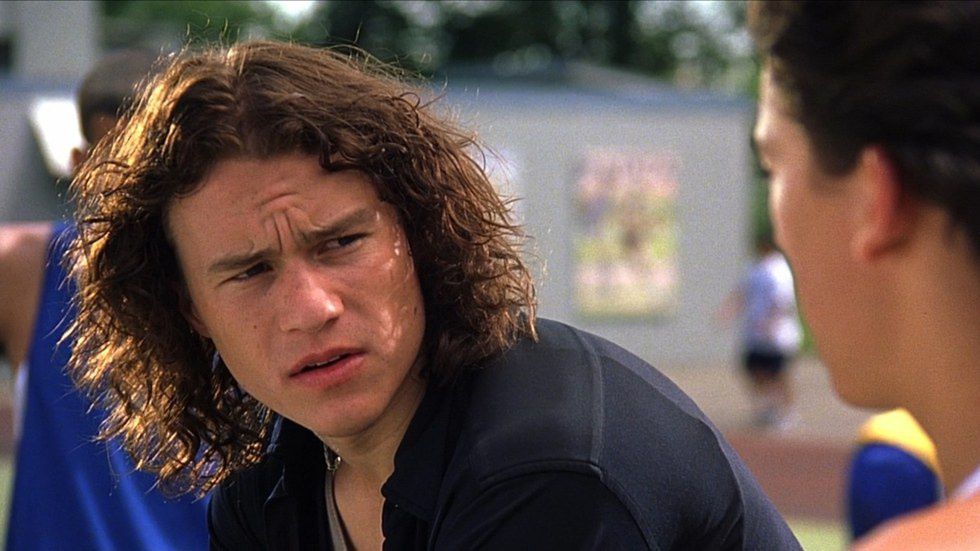 Junger ensures that Kat and Patrick's colors underscore their blossoming relationship as they complement each other's ensembles throughout the film. Because of their color complementarity, the audience is thrilled when Patrick gives Kat a red rose at the prom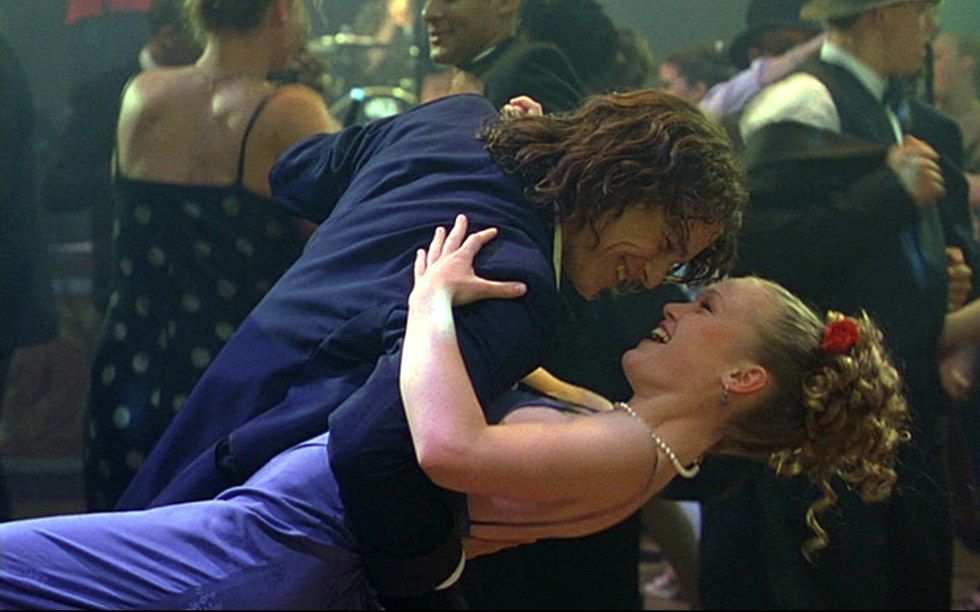 and when Kat, wearing red, flashes a teacher to get Patrick out of detention – an action Patrick considers romantic.
Red, of course, denotes their reciprocal romantic love.
Similarly, Joey wears a white tank top that matches many of Bianca's outfits.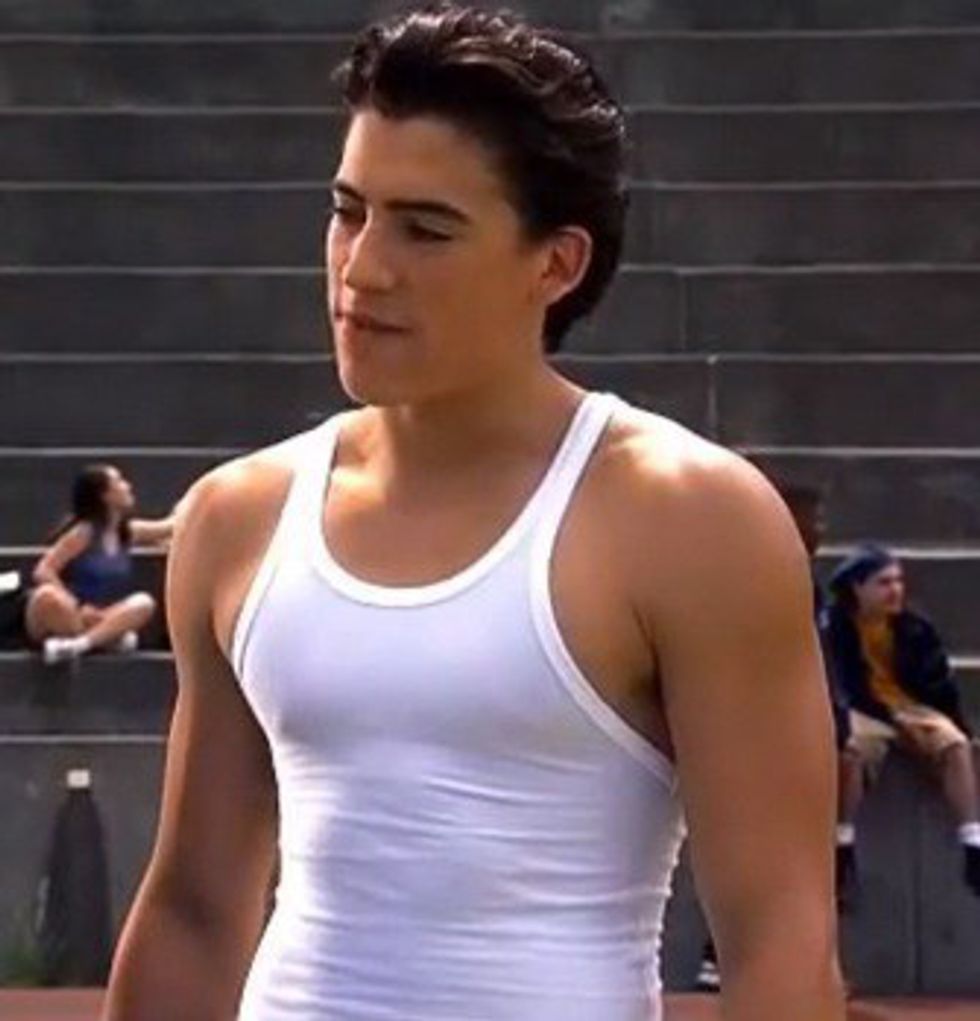 Once Bianca kisses Cameron, however, she wears blues and cooler colors to match his clothes rather than Joey's, to show that her romantic interest has changed and she reciprocates Cameron's love.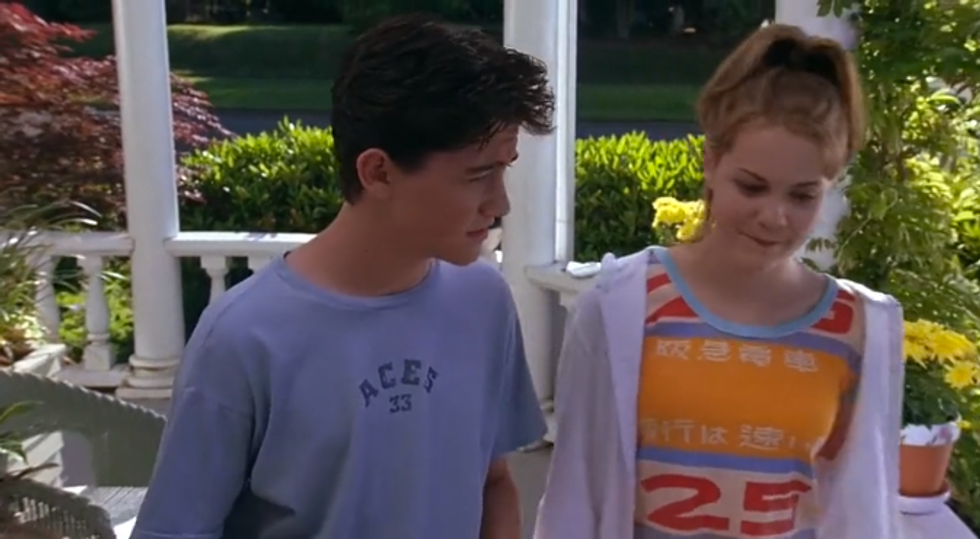 Relieved that Bianca left Joey, the audience cheers for Cameron's romantic victory.
Colors thus elicit an emotional response from the viewer and become an important signifier of emotions in this romantic-comedy.