Nothing determines how much your life is together in college more than your halloweekend costume that will definitely be ruined at a frat and probably took you 45 minutes to put together...so, check out these 12 easy costumes and pin them on your Pinterest board (obviously):
1. Girl Scout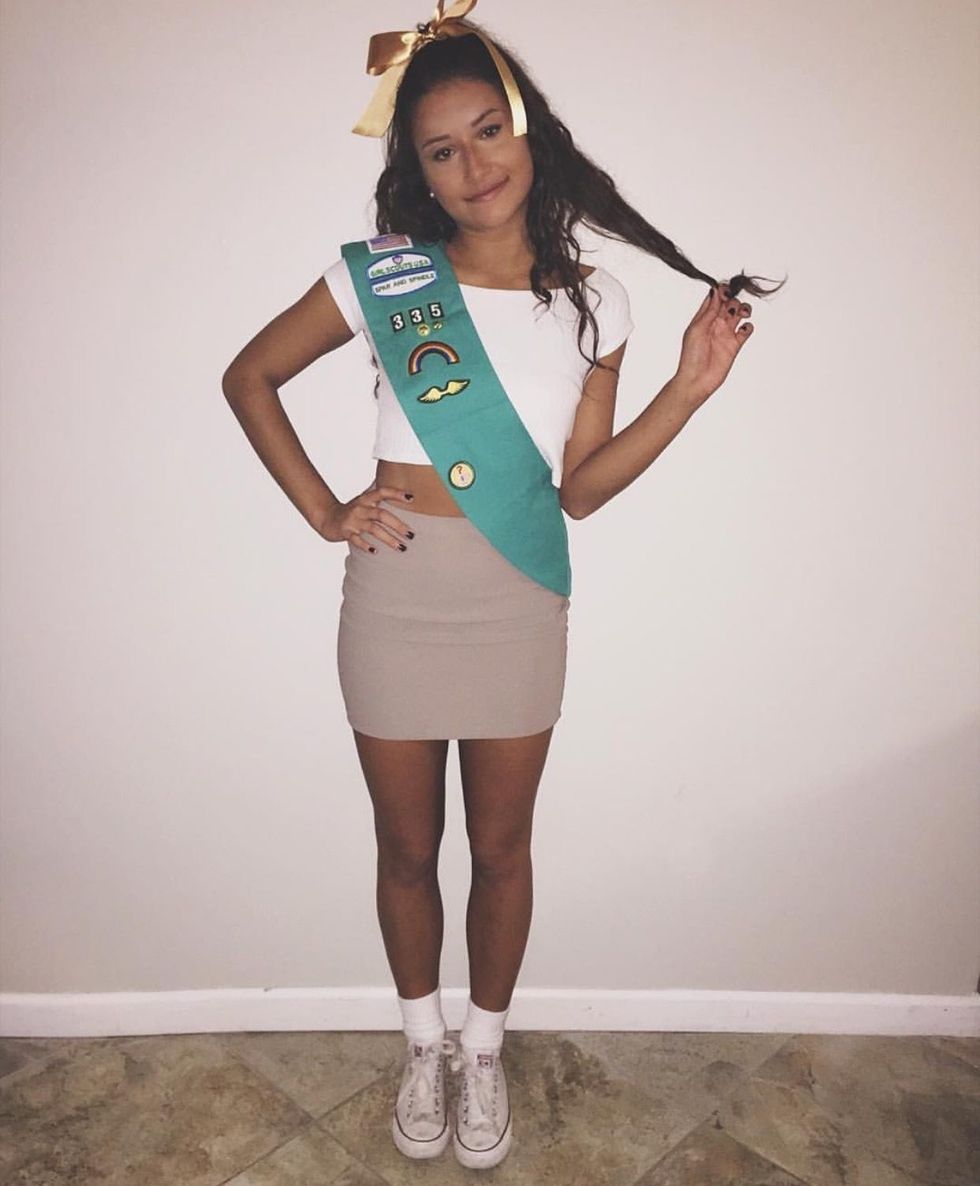 What you need:
Tan skirt, white crop top, sash (homemade or buy), gold ribbon
2. Hippie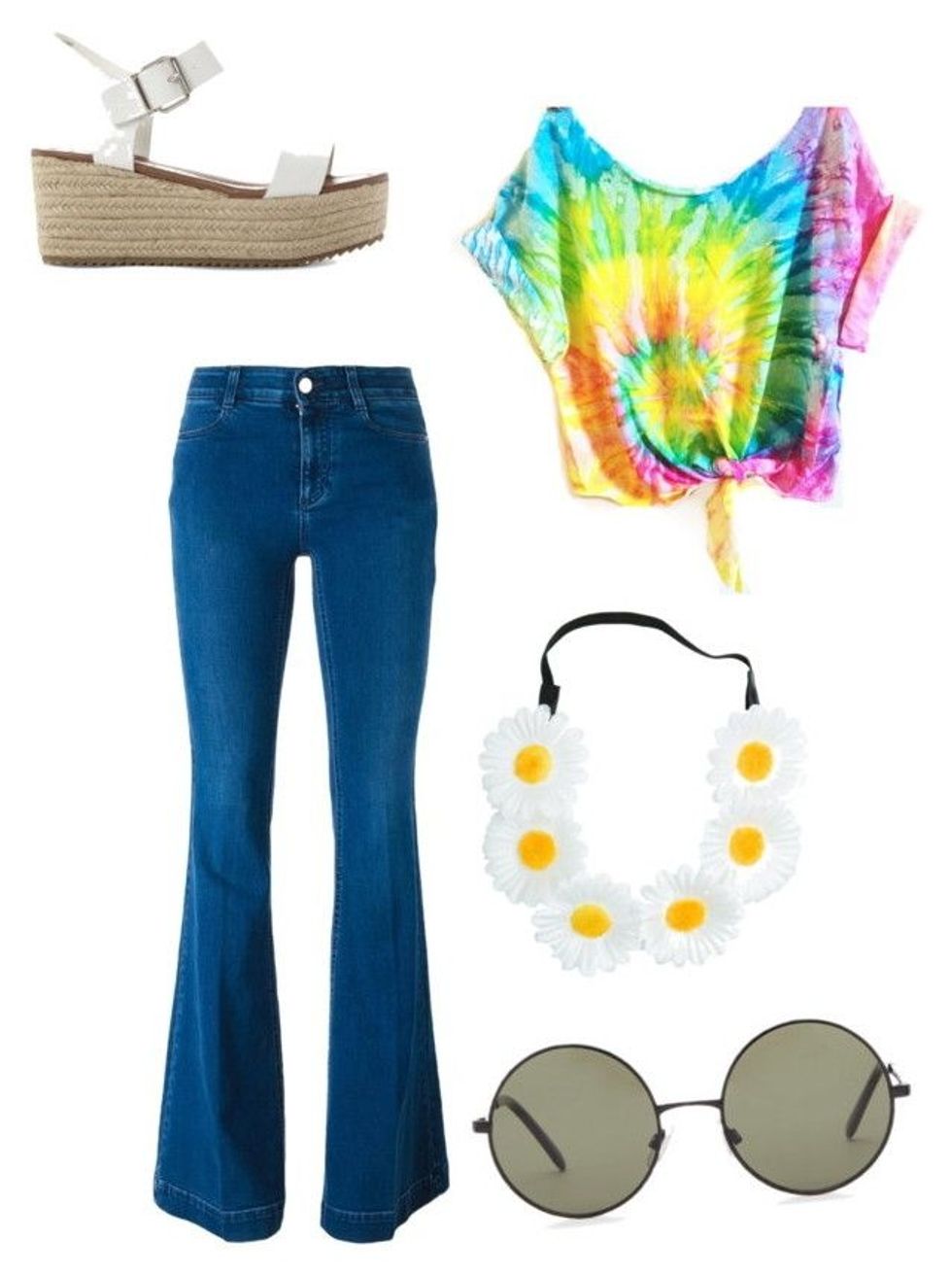 What you need:
Any type of platform/wedge shoe, flare jeans, tie dye top, flower headband, round sunglasses
3. Lifeguard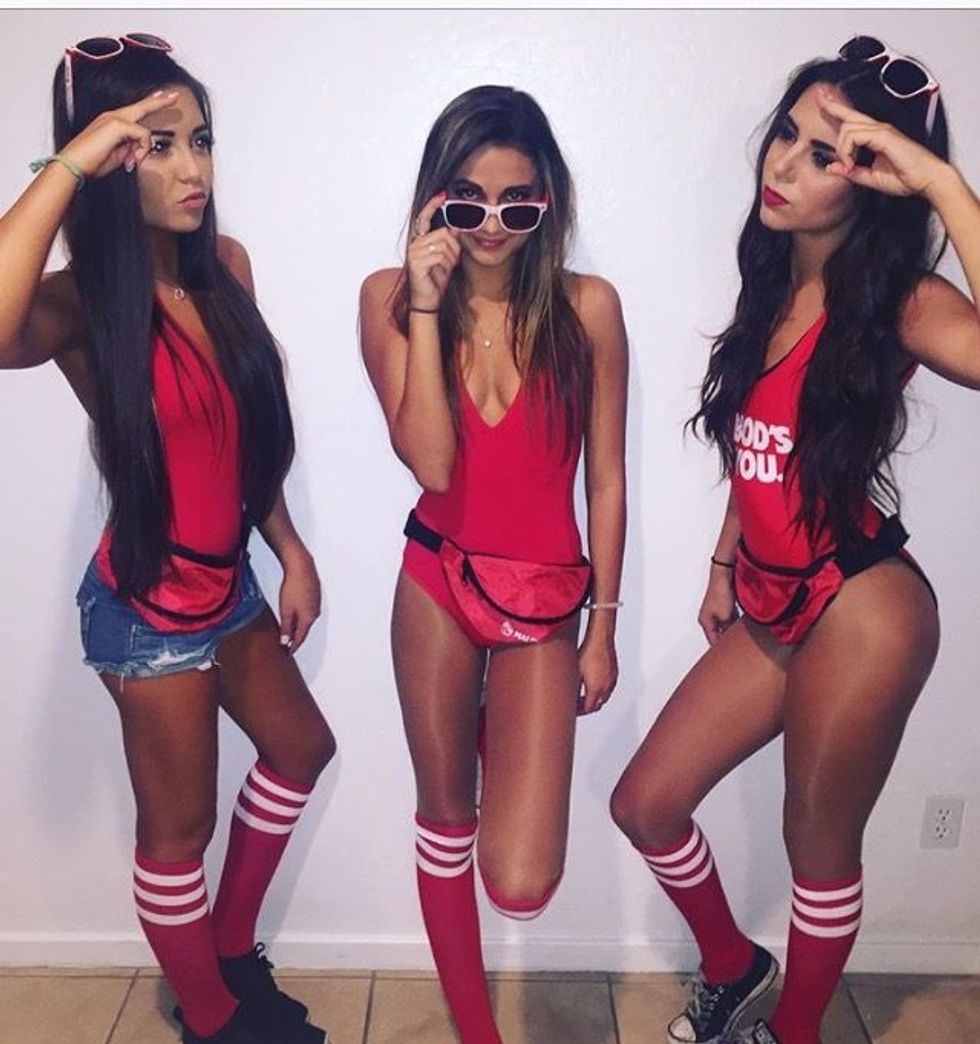 What you need:
Black shoes, knee high red socks, red bodysuit, red fanny pack, sunglasses
4. Victoria's Secret Angel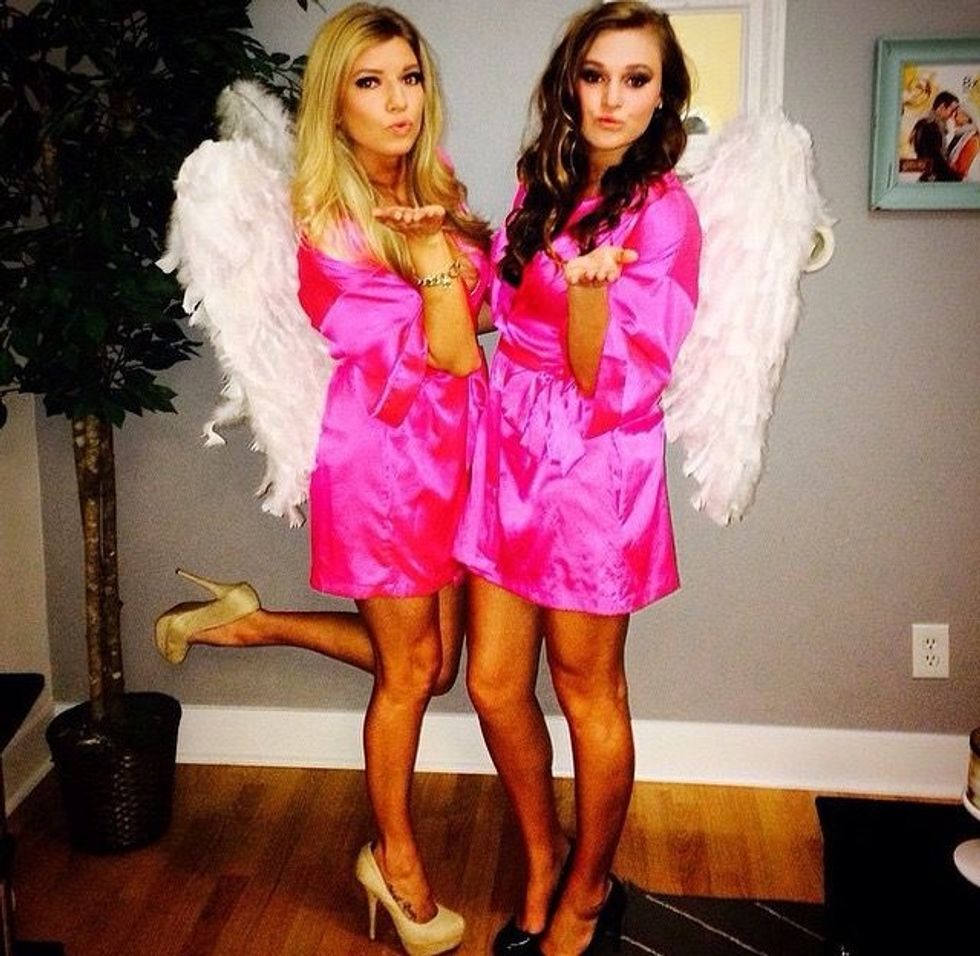 What you need:
Grey/white set (Calvin Klein is popular), hot pink silk robe, wings (try Etsy), tan or black heels/wedges
5. Hershey Kisses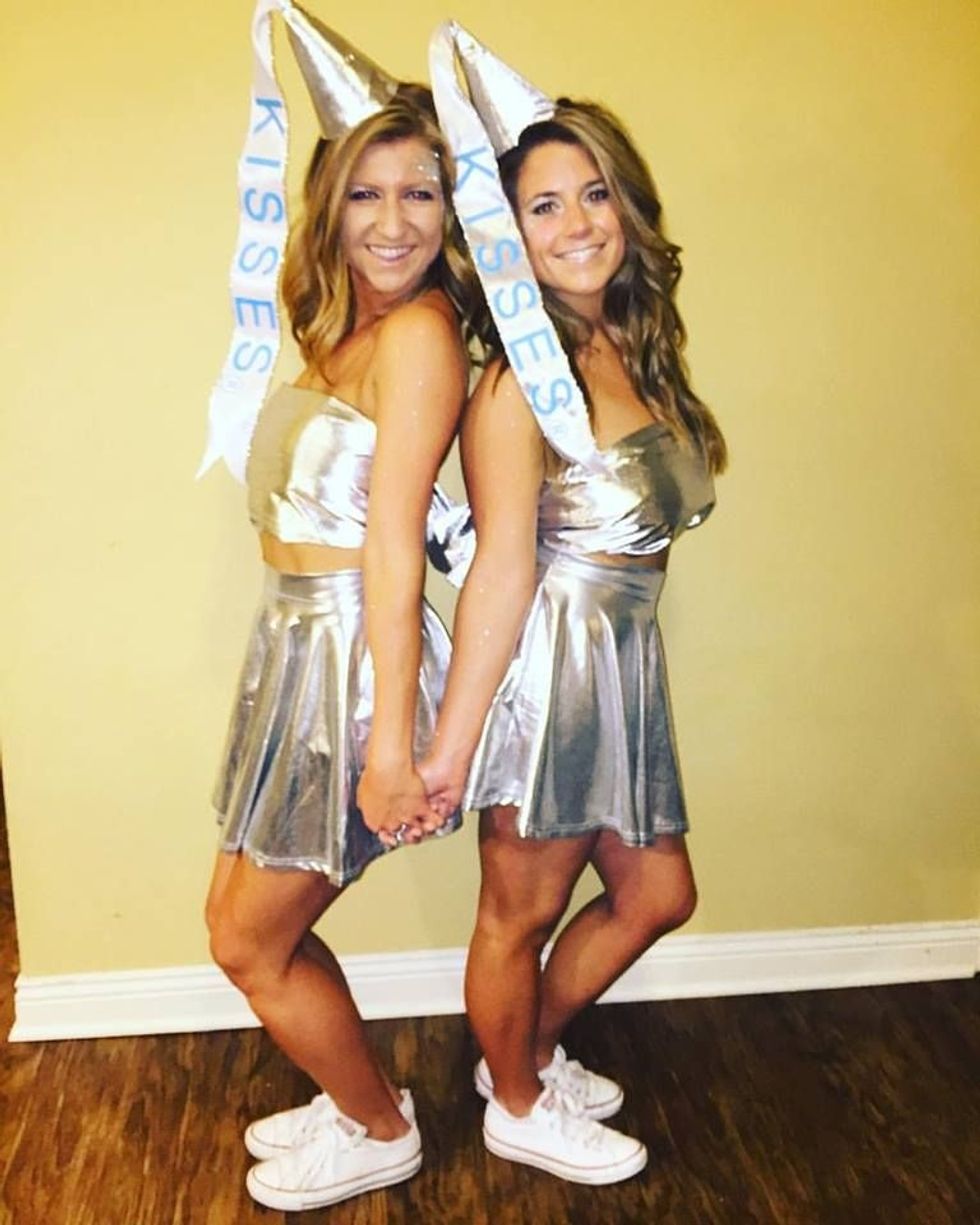 This is one of my favorites!!
What you need:
Metallic tube top and skirt, white shoes (converse are popular), white ribbon to write "KISSES on (you can use the ribbon as a tie in your hair if you don't have time to make the hat!)
6. Vampire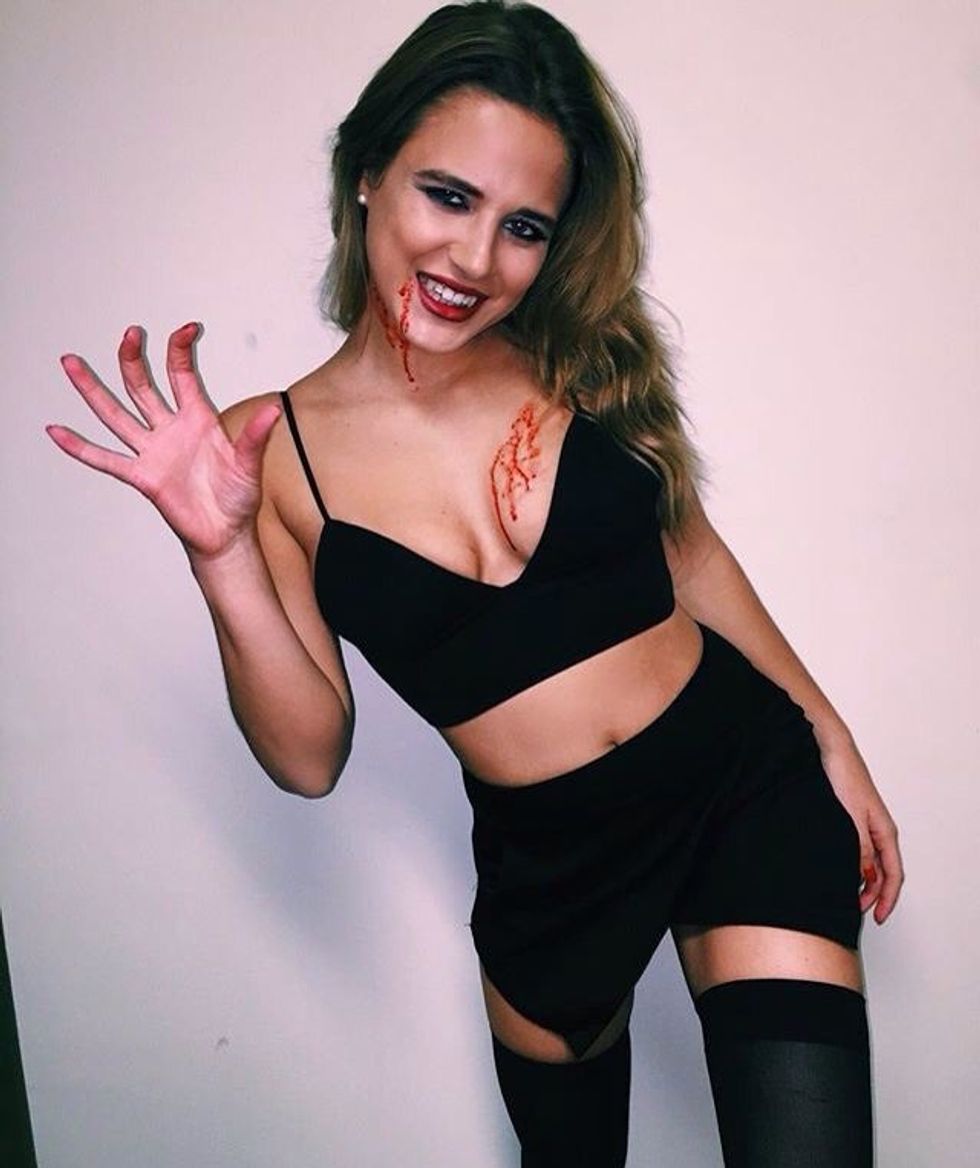 If you're feeling edgy...
What you need:
Black crop top, black skirt, black knee high boots (alternative: black tights with black shoes), red lipstick, dark makeup
7. Mermaid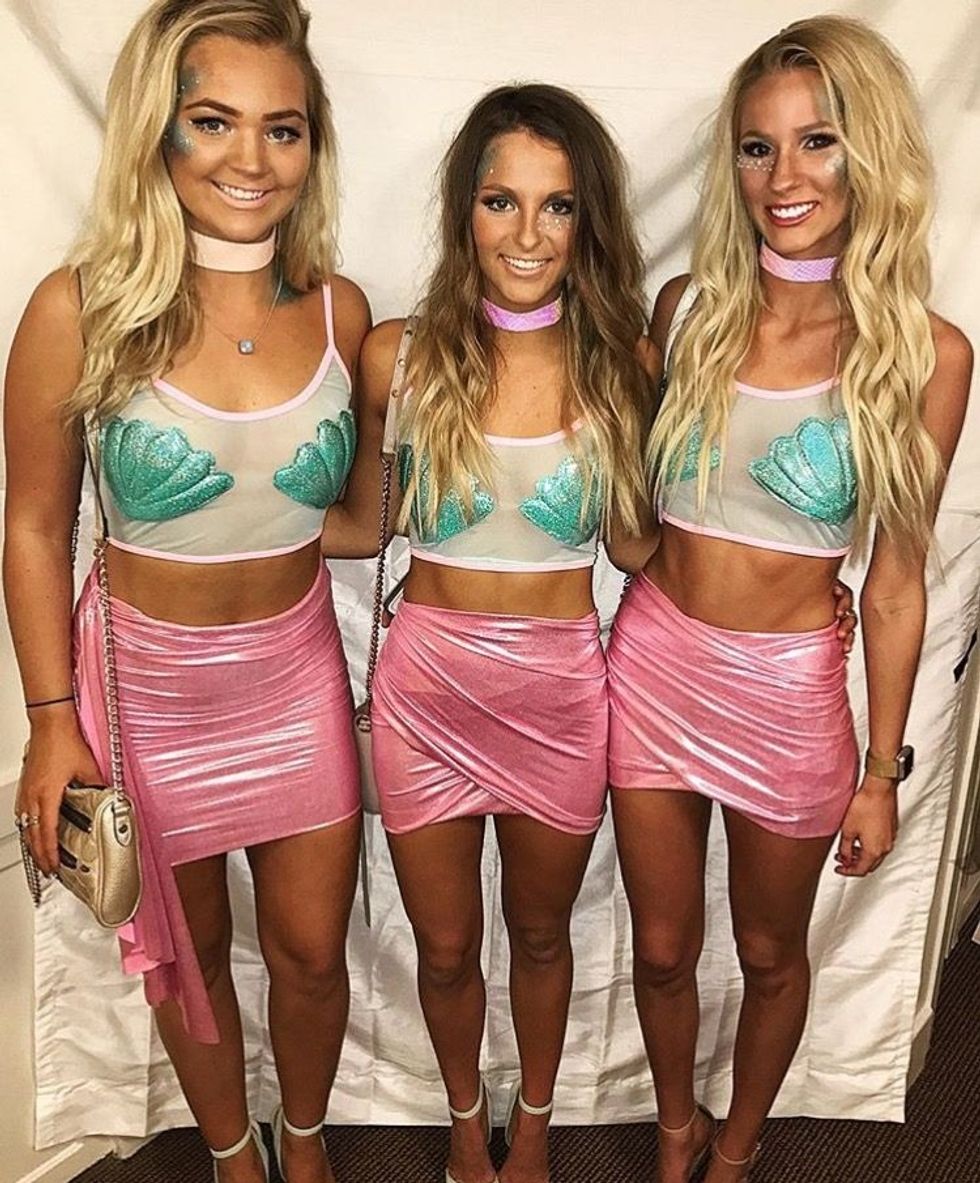 This one is fun because there are a bunch of different ways you can go with it! Here's one option:
What you need:
White heels/wedges, pink skirt (preferably glittery), white crop top (tops like the one pictured can be found on Etsy), pink choker, scales for face makeup
8. Elle Woods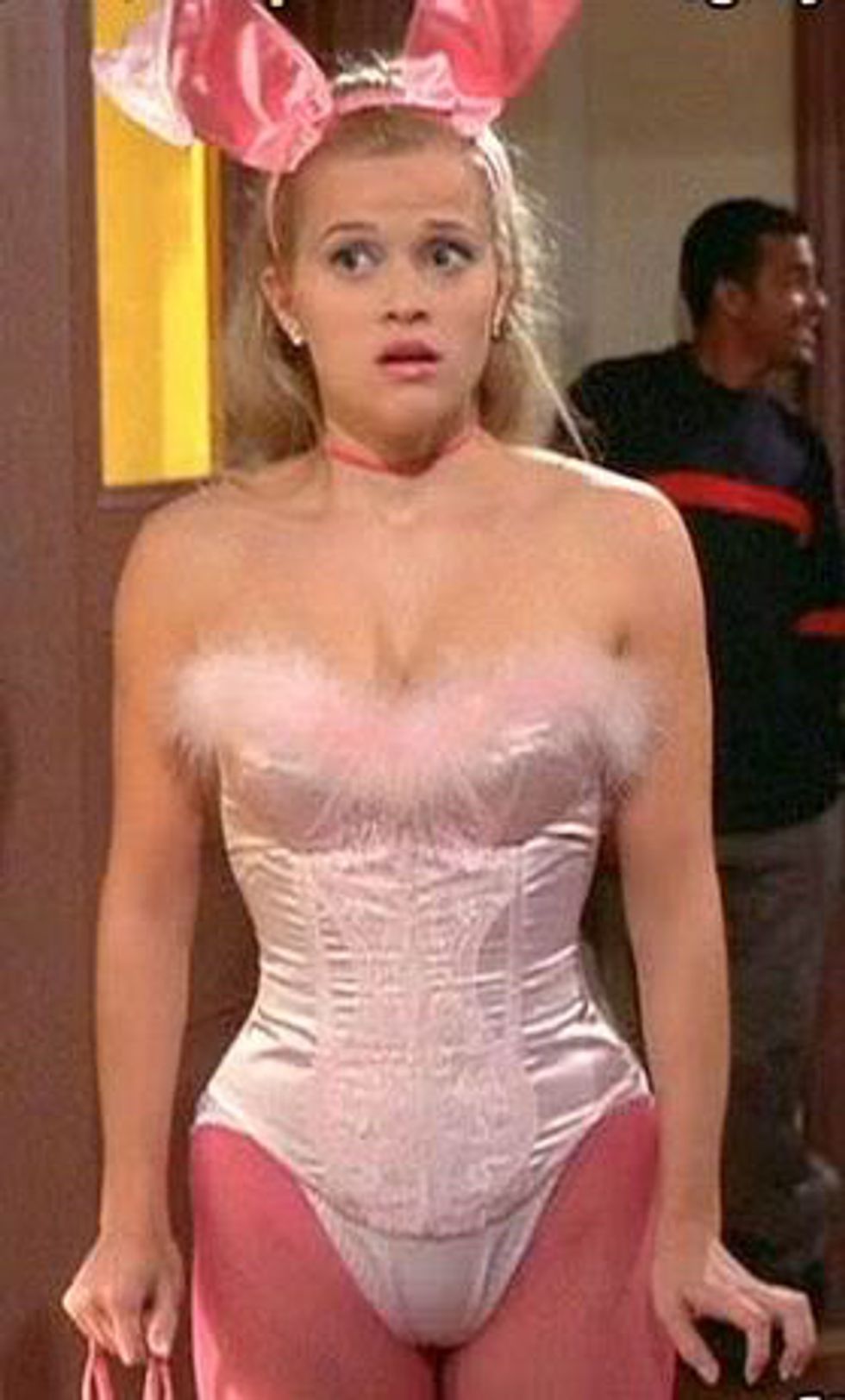 Not only can you be her...but you can be her on Halloween....
What you need:
Pink corset bodysuit, pink tights, pink bunny ears, pink choker
PINK PINK PINK!!!
9. Tooth Fairy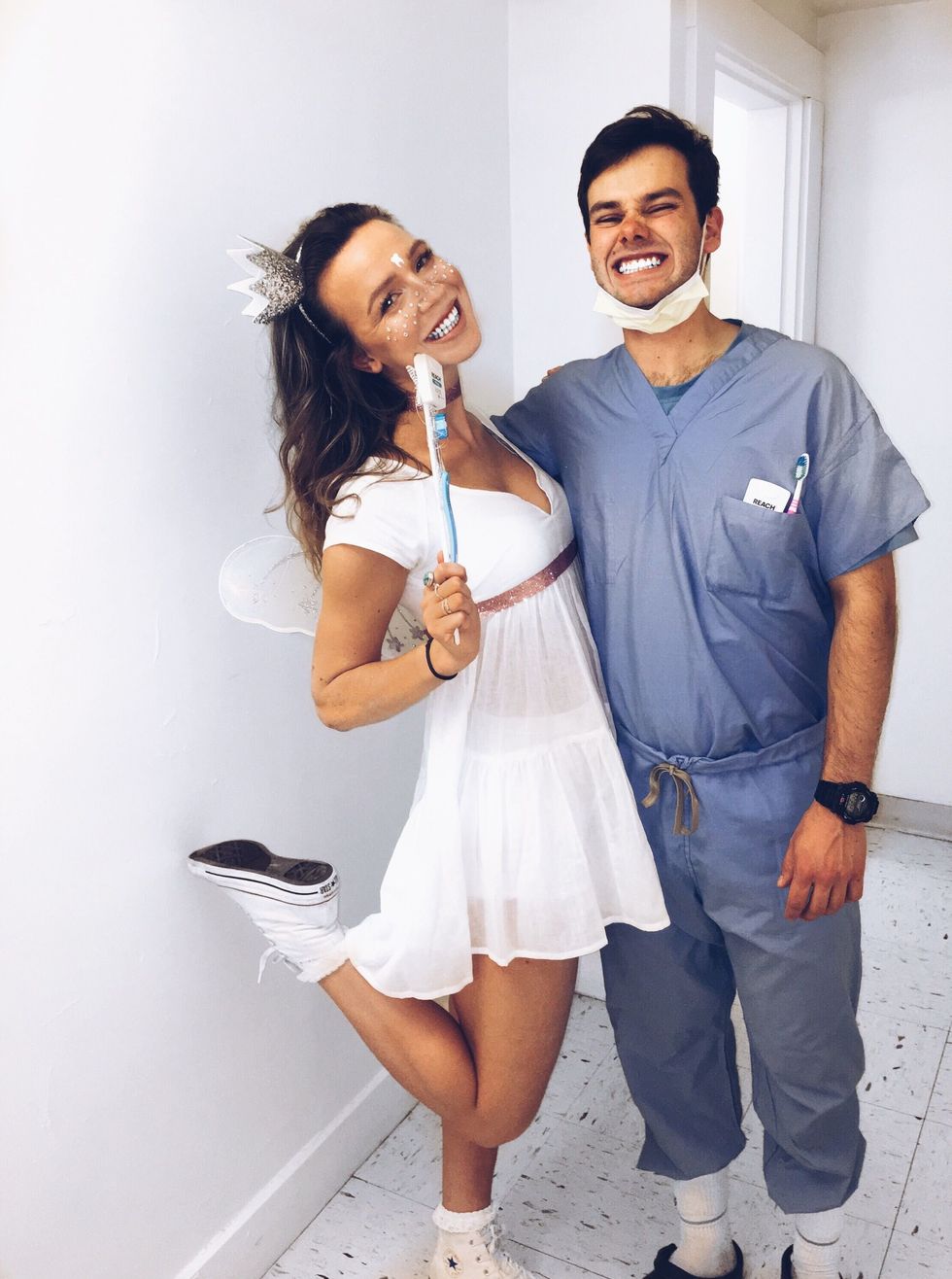 Super cute costume on your own or as a couples costume!!
What you need:
White shoes (converse/wedges), white dress (alternative: white skirt and white crop top), wings, silver headband, wand (if you wanna!), face paint
10. Reindeer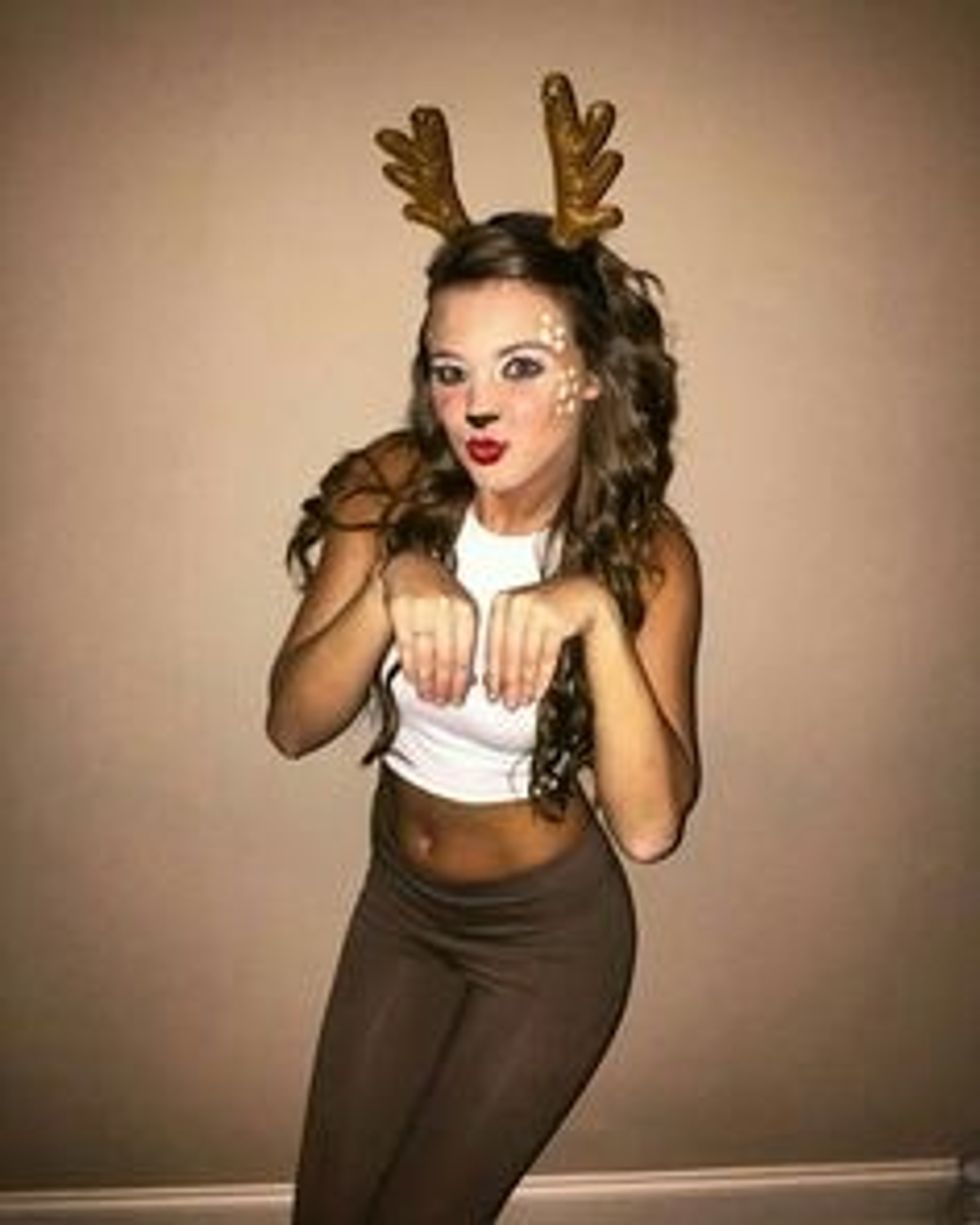 What you need:
Brown leggings or skirt, white crop top, antlers (Amazon), and the crucial part....the face paint!!
11. Boxer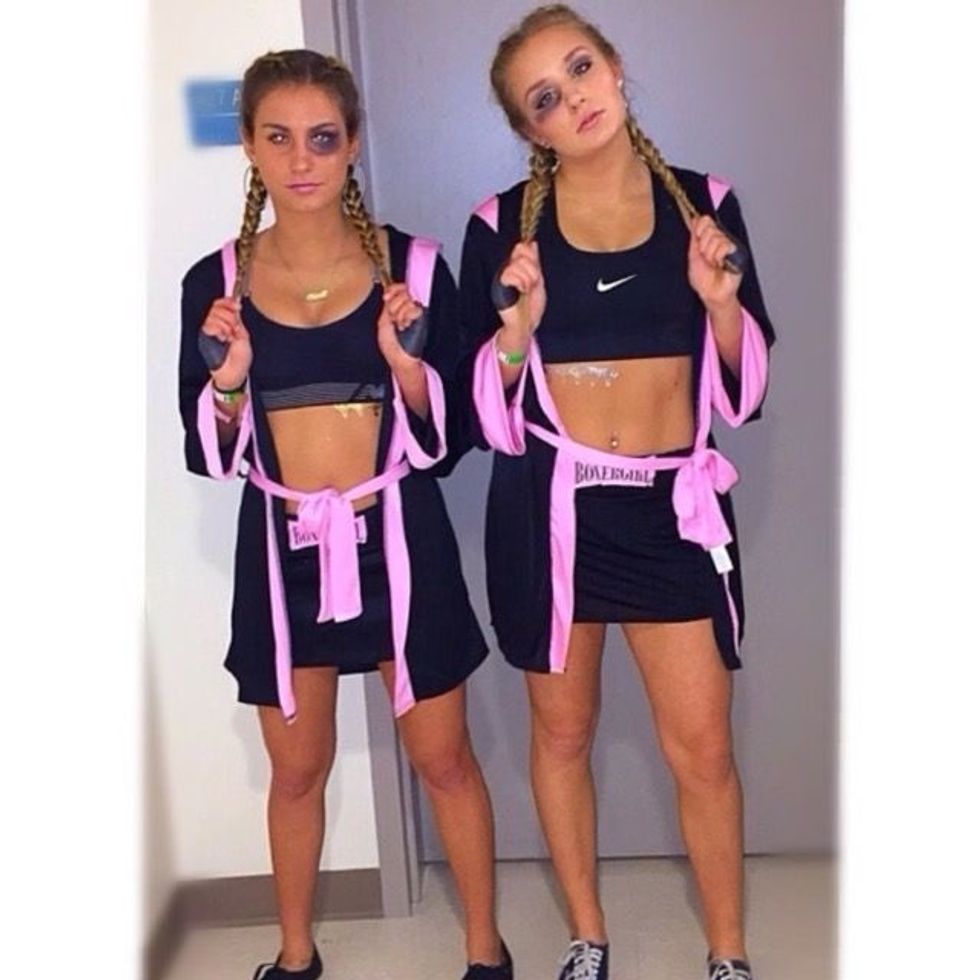 This is a super fun and easy costume to do with your friends!
What you need:
Converse (or any type of sneaker), black spandex, black sports bra, robe (choose your color!), black eye face makeup, and of course, someone who can braid...
12. Walk of Shame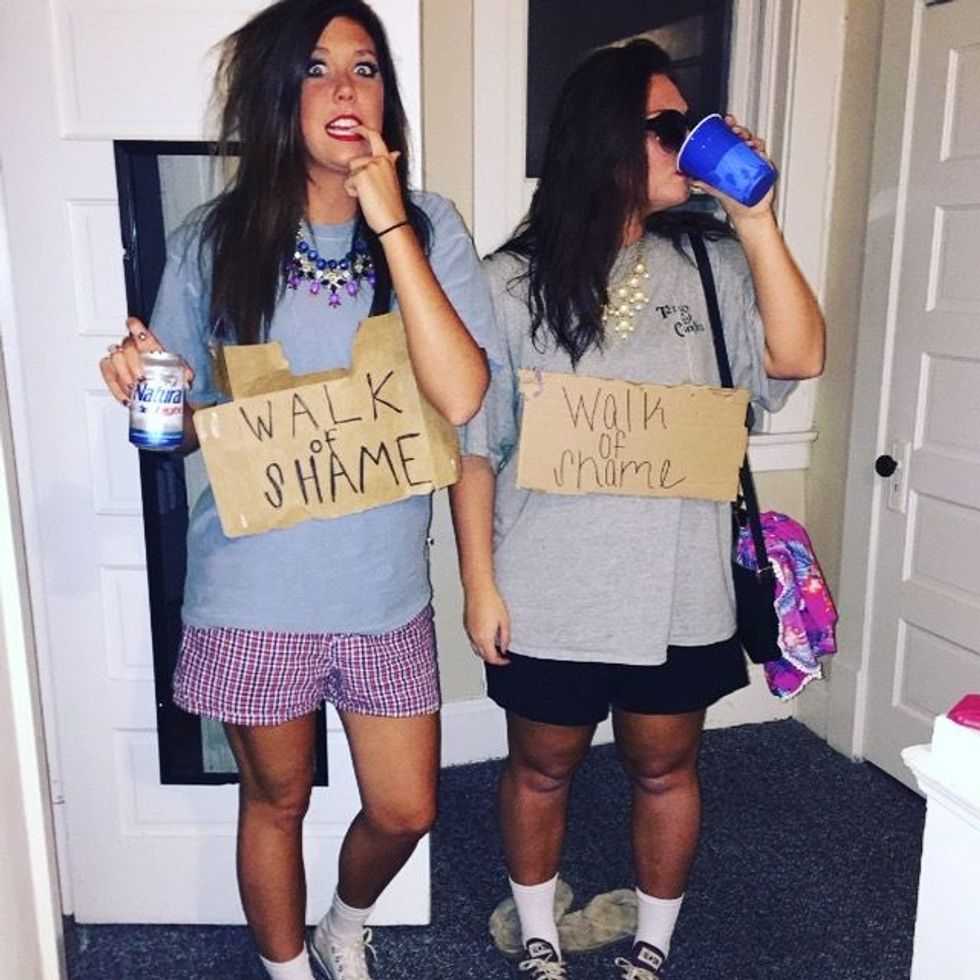 Out of the box, easy, comfortable, and fun!!
What you need:
Ladies, you know the drill....
From Your Site Articles
Related Articles Around the Web