These past couple months of 2020 have been difficult on everyone. From stay at home orders to seemingly never ending business restrictions it has felt like every day is the same. If you're anything like me, though, coffee trips to local shops have been something fun to look forward to and pass time. I have tried a few new places and of course visited some staples during quarantine as a way to get out of the house with family and friends, distanced of course. Here are some of my favorite places around the greater Boston area to take a coffee run!
1) Dunkin'
135dip1kp5pb1hxer93f2f2i-wpengine.netdna-ssl.com
It is only fitting to start with the New England staple. Yes it is basic and there are Dunkins on virtually every street corner in Massachusetts, but there is something comforting about Dunks. It's reliable, cheap and quick! A great option for a fast ride to grab a coffee and a yummy treat!
2) Marylou's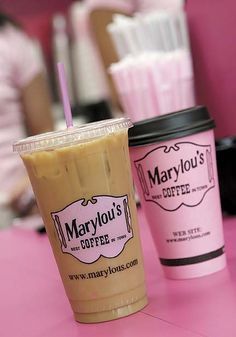 i.pinimg.com
I'm from the north shore of Massachusetts so there are not too many Marylou's near me but their delicious coffee brings me to drive half an hour or more just to get some. They offer everything from a simple hot black coffee, to my favorite the caramelou which is a sweet coffee drink that I have yet to be able to recreate. Whether you're in to sweet coffees in lots of flavors or the basics this is the place to go!

3) Nutrition Corner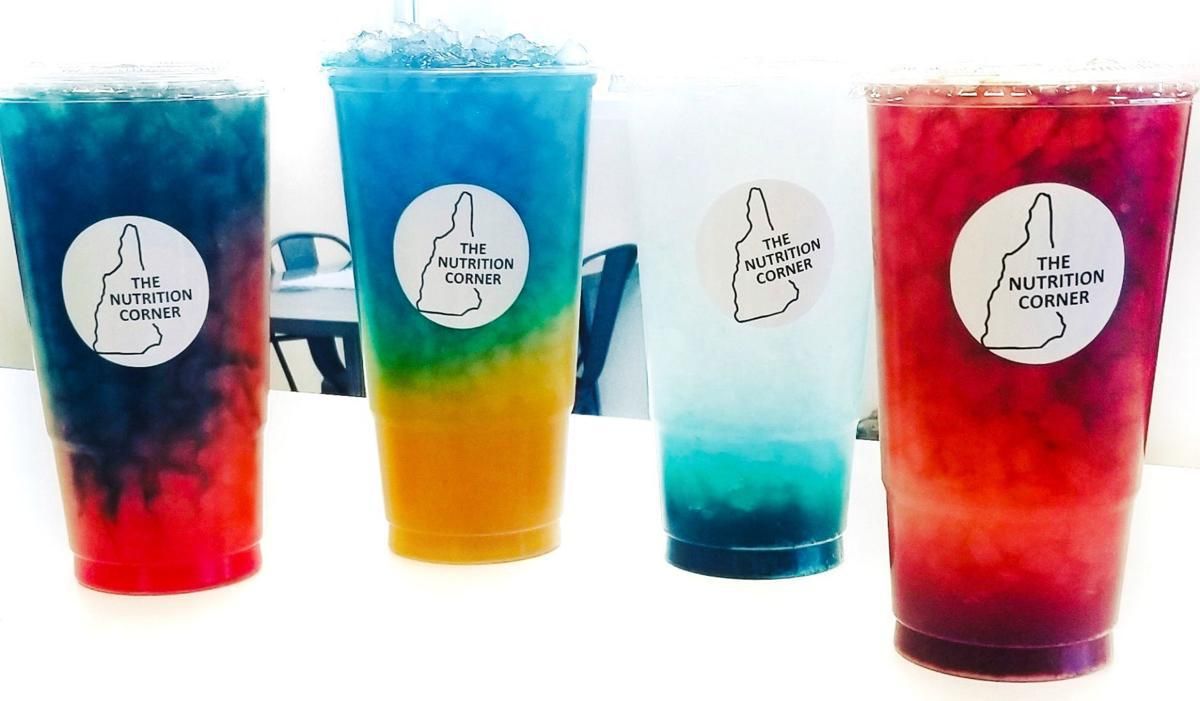 bloximages.newyork1.vip.townnews.com
This fun spot is just over the Massachusetts border in Derry, New Hampshire. It is not a coffee shop but I want to put it on the list because they offer delicious protein shakes and vitamin teas. I took the drive one day, ordered from my phone and they brought it right out to my car. The shake and tea were great and can be customized by adding in all kinds of vitamin and protein powders and syrups. The tea is caffeinated so it can take the place of your daily coffee and is a fun healthy treat!

4) Bagel World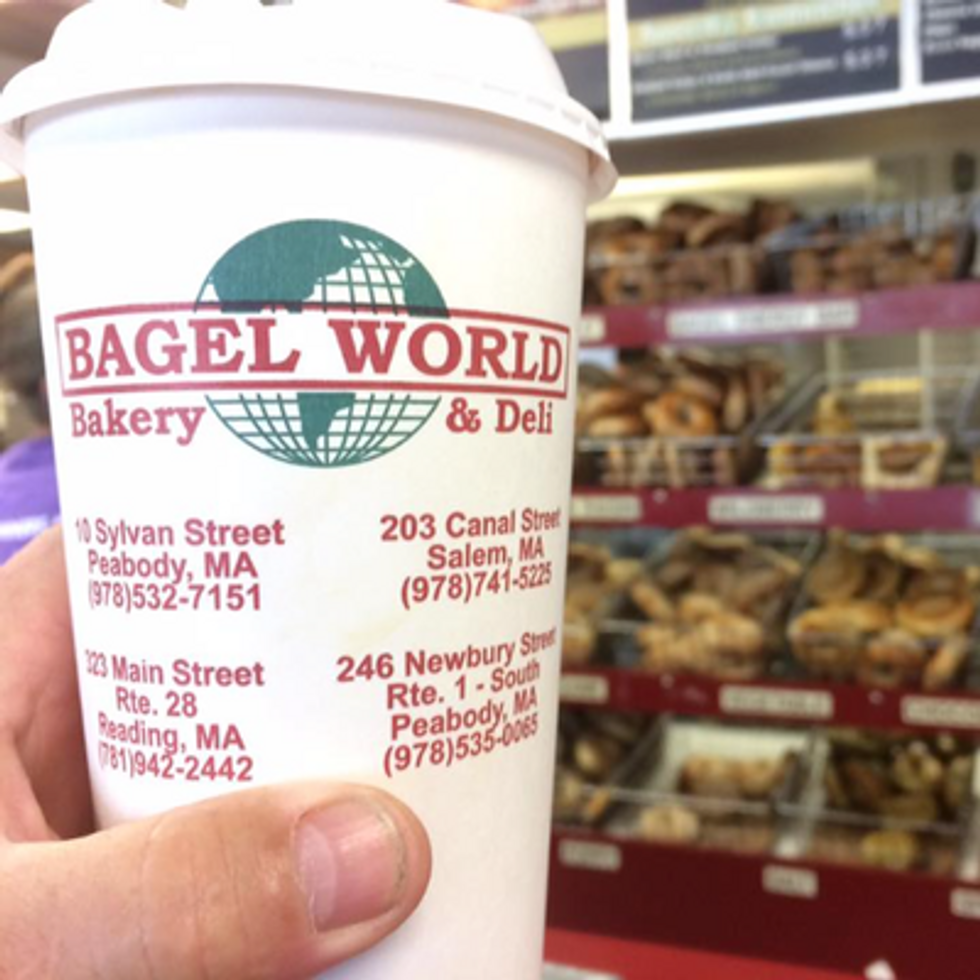 pbs.twimg.com
Anyone from the north shore of Massachusetts will know of this bagel and coffee shop but if you have not tried it, definitely make the trip. Bagel World offers, you guessed it, a wide variety of bagels with all different kinds of spreads, toppings, and sandwich options. They also have great coffee, teas, and even smoothies. One of my favorite things is the mocha iced cappuccino. It is a chocolatey, cheat day drink that goes perfect with a bagel. I would definitely recommend this as a great coffee stop during quarantine!

5) Heavenly Donuts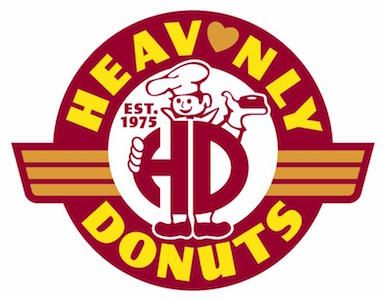 wilmingtonmaapple.files.wordpress.com
I have actually worked at a Heavenly location for just over two years so I am slightly partial but the coffee and pastries here are great (even better than dunks). The flavors of the coffees are brewed rather than being syrups making them less sweet and sugary. There are so many different coffee flavors to try and each that I have had are amazing! If you're looking for a small local business to support during these times Heavenly is definitely a great option!

6) Pressed Cafe
lh3.googleusercontent.com
This cafe is the best for breakfast and lunch or just a mid day pick me up. Pressed has amazing lattes and a variety of smoothies. They even have pre bottled juices and health shots you can pick up! This stop is great not only for its coffee but it has super fresh food that won't set you too far back from those summer diets. I love their veggie breakfast burrito paired with a smoothie on a day I want to go out to breakfast. This is definitely a great place to order from during quarantine, you can order and pay online then pick it up in the store.
7) Blue State Coffee
www.specialtyfood.com
Blue State unfortunately is not currently open due to business codes for COVID-19. I thought it would be fun to end on though because I cannot wait to go once the Boston locations open. This shop has amazing cold brew and espresso drinks, I'm personally a huge fan of the iced mocha from here. They also have great breakfast sandwiches made fresh to order. My favorite thing about Blue State is their mission. A portion of every sale goes to local charities and customers even have the opportunity to suggest organizations that they are passionate about donating to. I love going here because I can give back to my community and enjoy a delicious coffee. Every time I have been to Blue State I am always greeted by the most positive, cheerful people it would start my day out on a great note. Everything Blue State is about is so awesome to me and the atmosphere of their shops can't be beat. I am definitely going to be first in line once they open!