Amazon Prime--what a beautiful concept. By barely lifting a finger, we are able to have a wide array of items delivered right to our doorstep in 48 hours. Amazon got its start in 1995 as an online bookstore but has since permeated almost every other segment of the market, from household items, digital streaming options, to food (check out Amazon PrimeNow's 2 Hour or Less Grocery Delivery).
Amazon even has a segment of its website called Prime Wardrobe, offering clothing from verified sellers around the world. Because I was all-too-familiar with websites like Wish and PromGirl that offered cute clothes at shockingly low prices that, once received, barely resembled the pictures online, I was skeptical of Amazon's good deals and fast shipping; however, I decided to take a chance on a product, and boy am I glad I did. Now, my closet has quite a few items that I've purchased via Amazon. Here are 10 examples of times I've been proud to sport something from Prime Wardrobe.
1. Yellow Sundress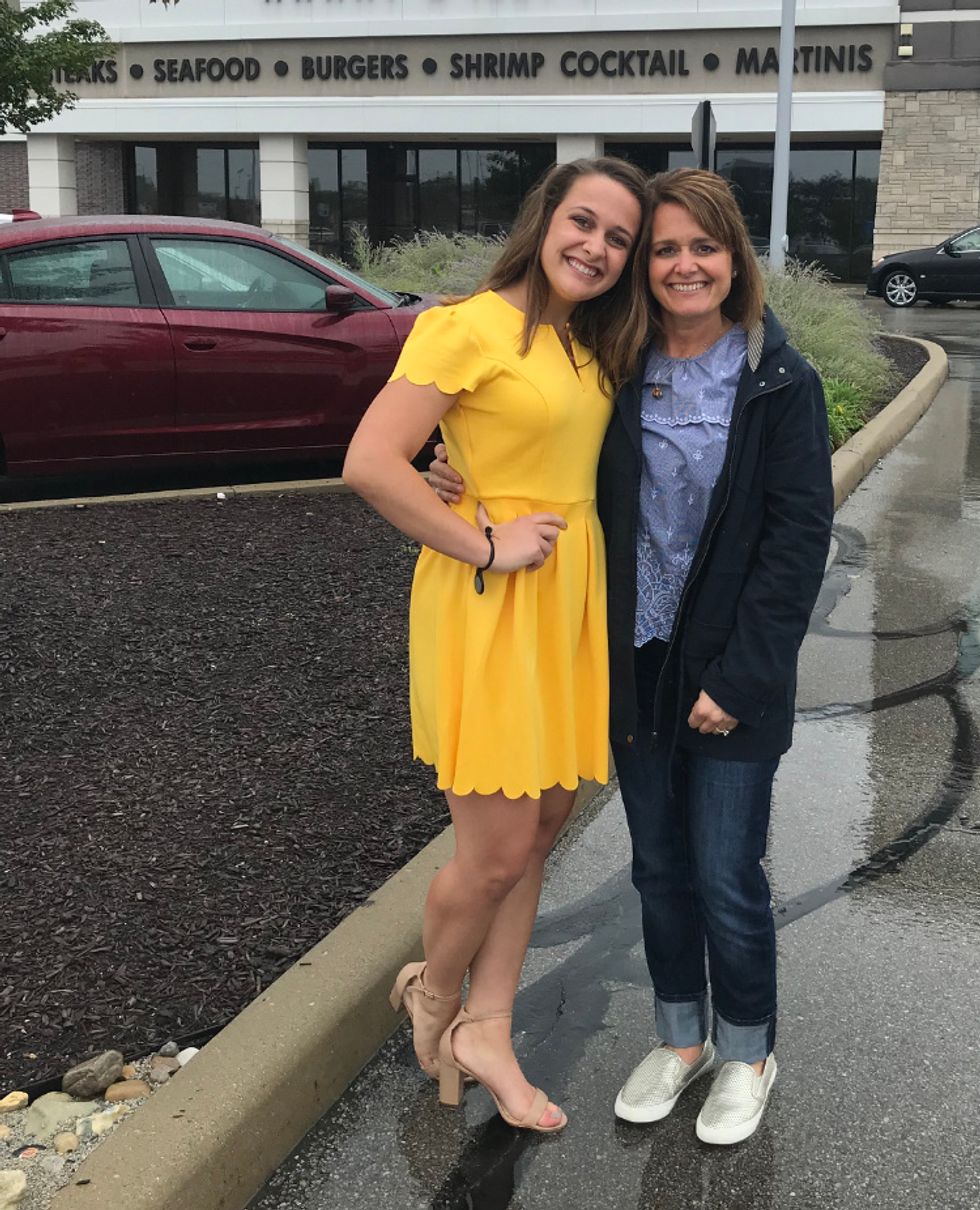 .
Personal Photo
After casually looking for a scalloped dress for almost two years, I decided on a whim to check out Amazon's selection. Sure enough, this dress was available for $25.99. It came in so many different colors, but I decided on yellow. Now, it's my go-to dress to brighten up any rainy day. Check it out here.
2. Olive Sundress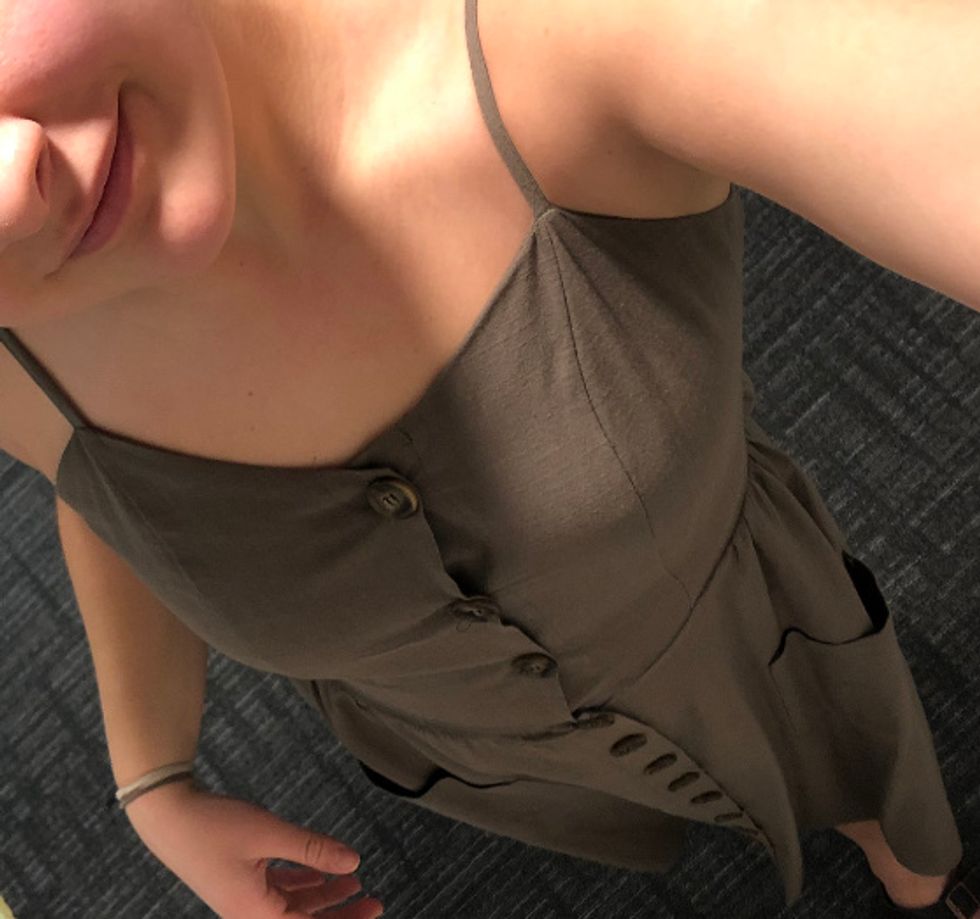 Personal Photo
I spent a weekend in Chicago with some of my sorority sisters, and we stumbled upon the CUTEST olive sundress at a boutique. Unfortunately, the price was a little above my budget and the line to check out was waaay too long. A week passed, and the dress was still on my mind. I couldn't find it on the boutique's website, so I went to Amazon. Sure enough, an almost identical dress was available for $20.99.
3. Red Polka Dot Necktie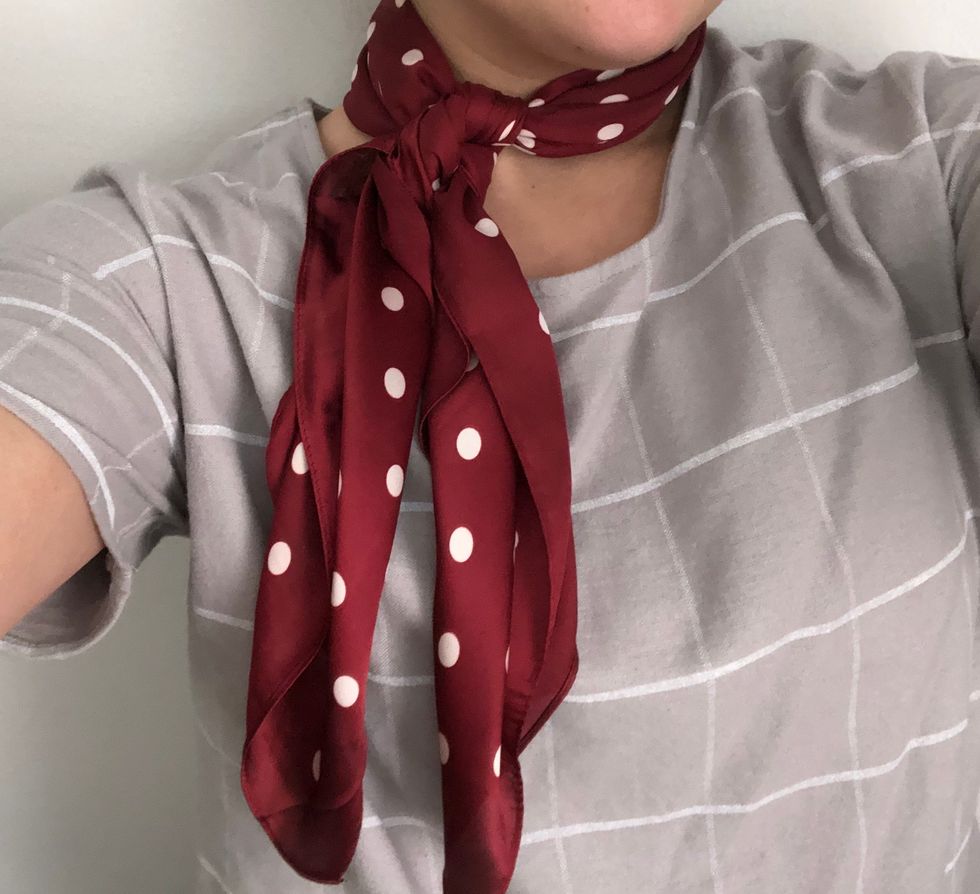 Personal Photo
Neckties and hair ribbons have been staples this season, so I really wanted to add to my collection. I fell in love with a red polka dot necktie that I found online for $15.00 (not including shipping). Before purchasing, I wanted to see if Amazon had any better deals. Sure enough, an identical necktie was available for $8.99 and was prime eligible. Now, I get so many compliments on it!
4. Pink Bodysuit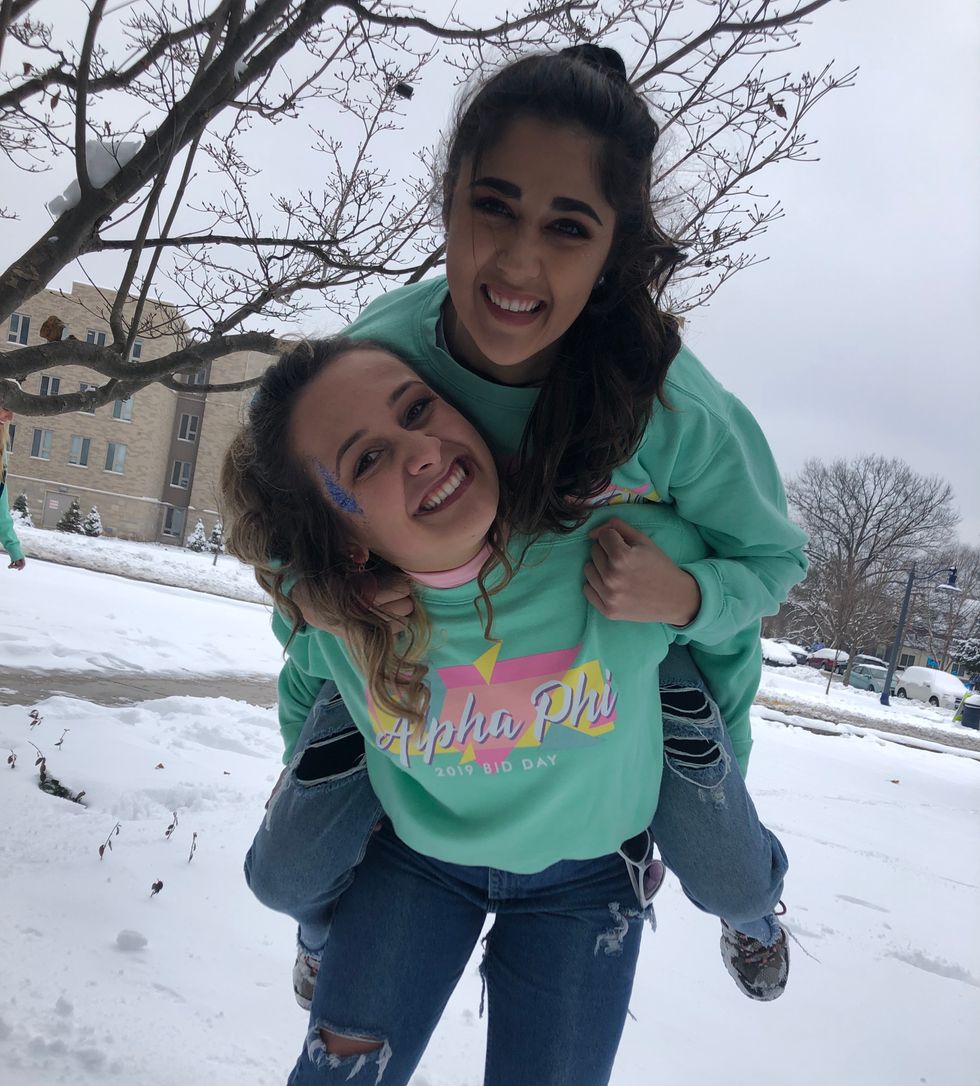 Personal Photo
Even though you can't see the whole bodysuit in this picture, it did exactly what I needed it to do. I found out that a sorority event was 90's themed, and I wanted a cute turtleneck to wear under my crewneck. I was worried that an actual turtleneck would be too bunchy, and I didn't want to break the bank buying something I'd most likely only wear once. I found this bodysuit for only $16.89, and it fit perfectly!
5. Sherpa vest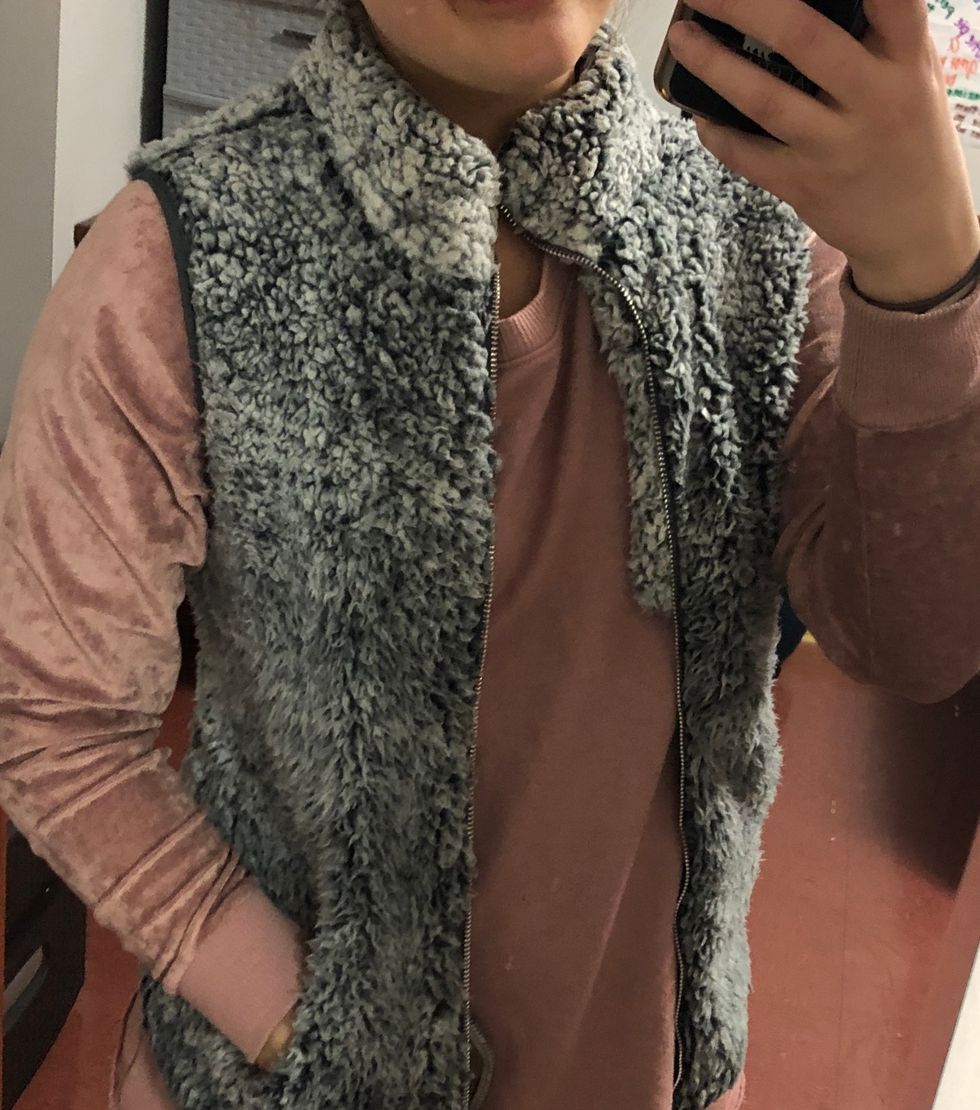 Personal Photo
Fuzzy vests and quarter-zip jackets have been a major trend the past few years. Because I didn't want to spend $80 on something that may go out of style soon, I looked to see if Amazon had any deals. Sure enough, Old Reliable had this amazing vest for 31.99. This comfy and cozy piece has become part of some of my favorite winter outfits.
6. Red Shoes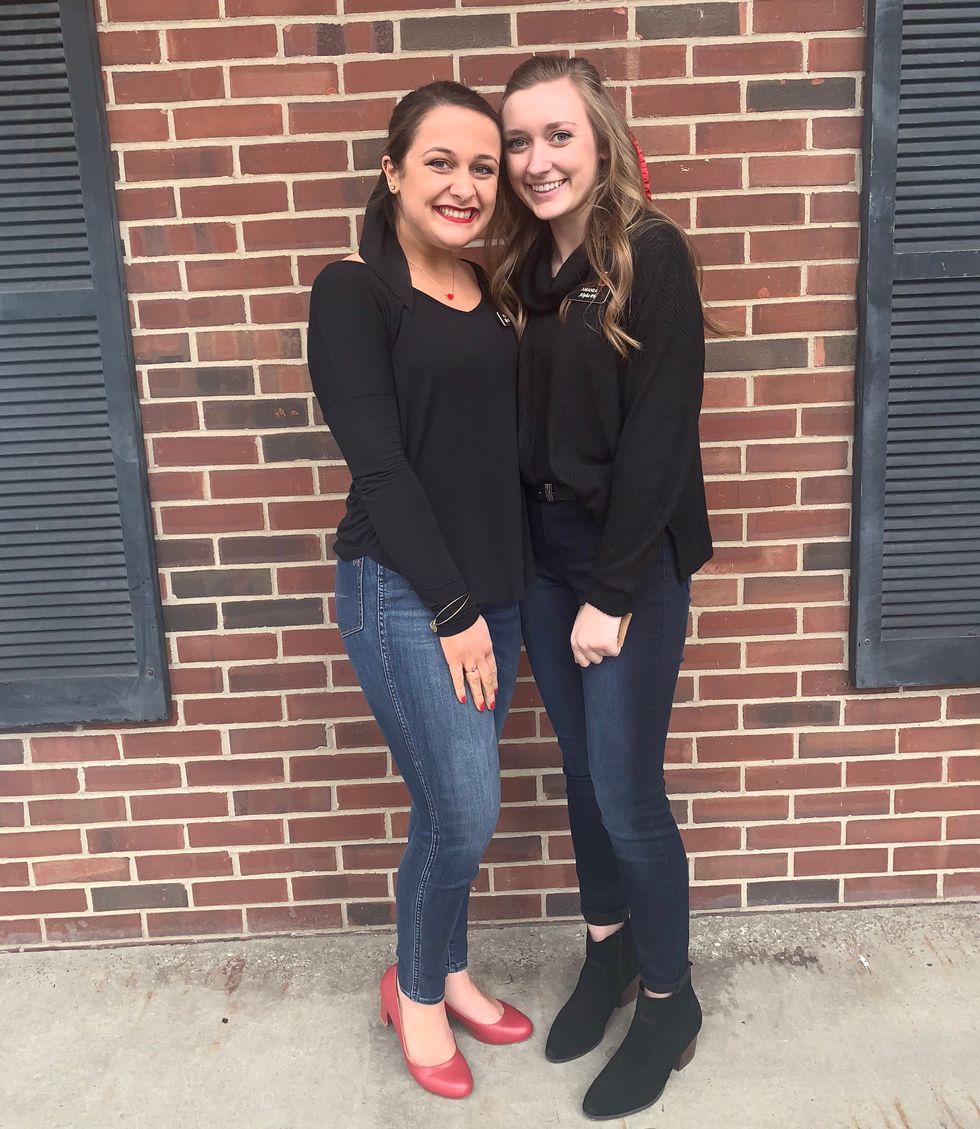 Personal Photo
Adding pops of colors to otherwise classic black outfits is one of my favorite things to do--and what better way to do that than with a pair of red heels? These babies were only $27.99, are great quality, and I receive so many compliments on them when I wear them!
7. Black Shorts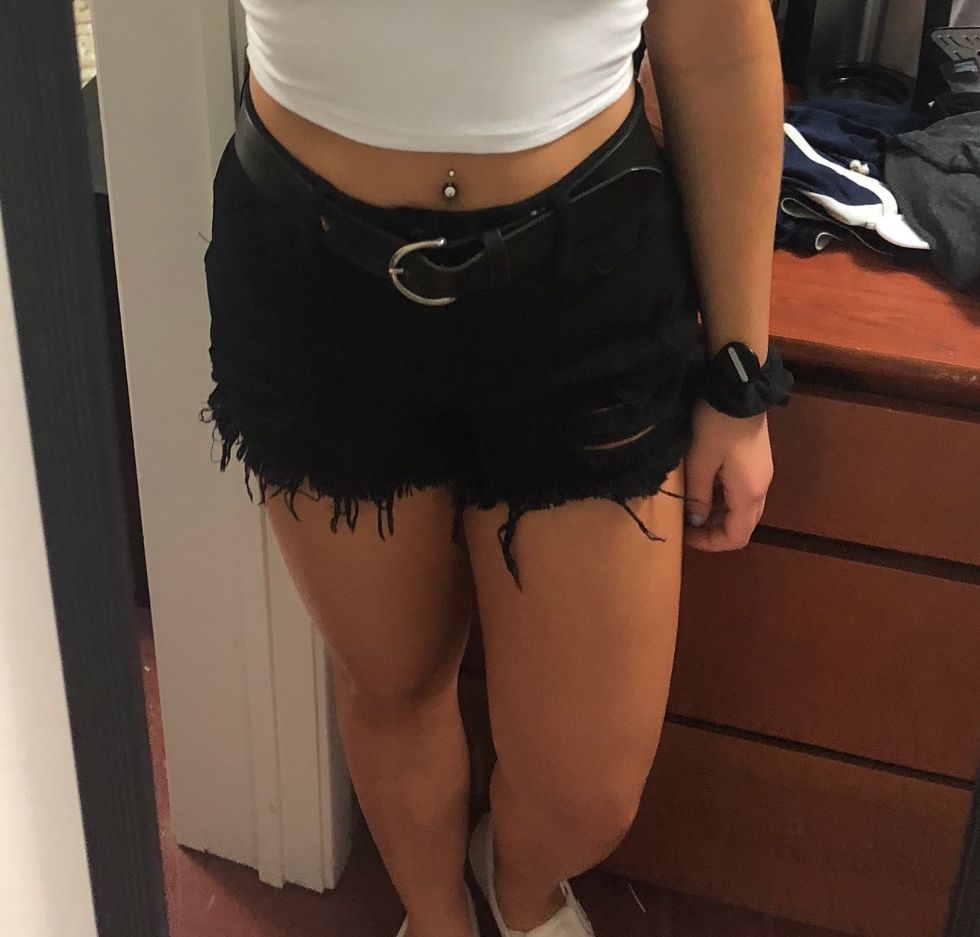 Personal Photo
I waited a little too long to buy distressed black shorts from my go-to store in the mall, so I looked online for other options. After looking at a few e-stores, I couldn't find what I wanted at a reasonable price. Sure enough, Amazon pulled through once again, and I secured these shorts for $20.99.
8. Beston Sandals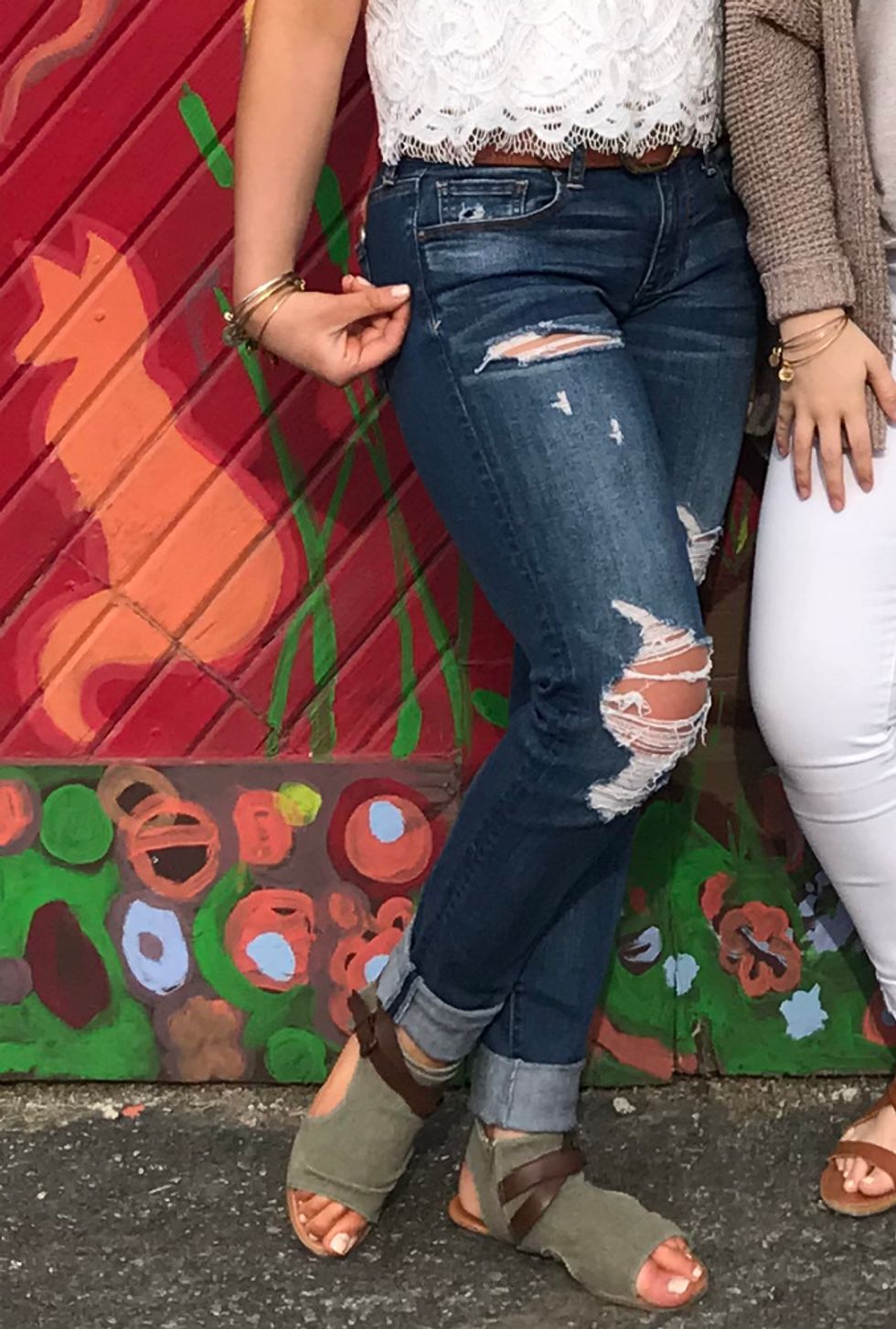 Personal Photo
I'll admit, my mom secured these sandals off of Amazon after being inspired by one of my friends. She wore these shoes over to my house, so after my mom saw them parked at our front entrance, she opened her Amazon app and ordered us both a pair for $39.99 each. Two days later, my friend, mom, and I all had matching feet.
9. Burgundy Bandeaux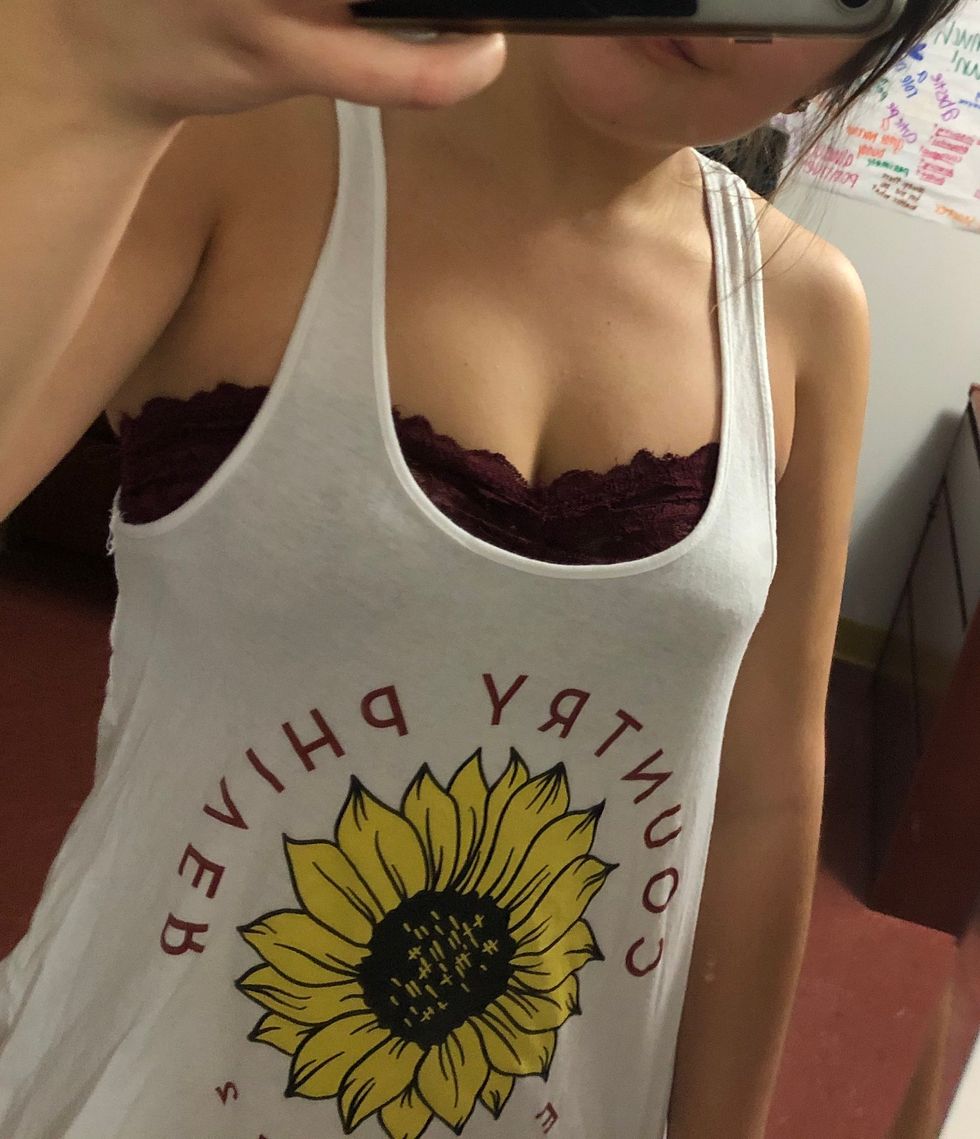 Personal Photo
Bandeaus quickly became replaced by bralettes in my favorite stores, so after I lent out my favorite burgundy bandeau just to have it misplaced, I searched far and wide before finding this bandeau. It was $18.90, a little more expensive than I thought it would be, but I wear it all the time. Thank goodness for Amazon.
10. Black Balloon Shorts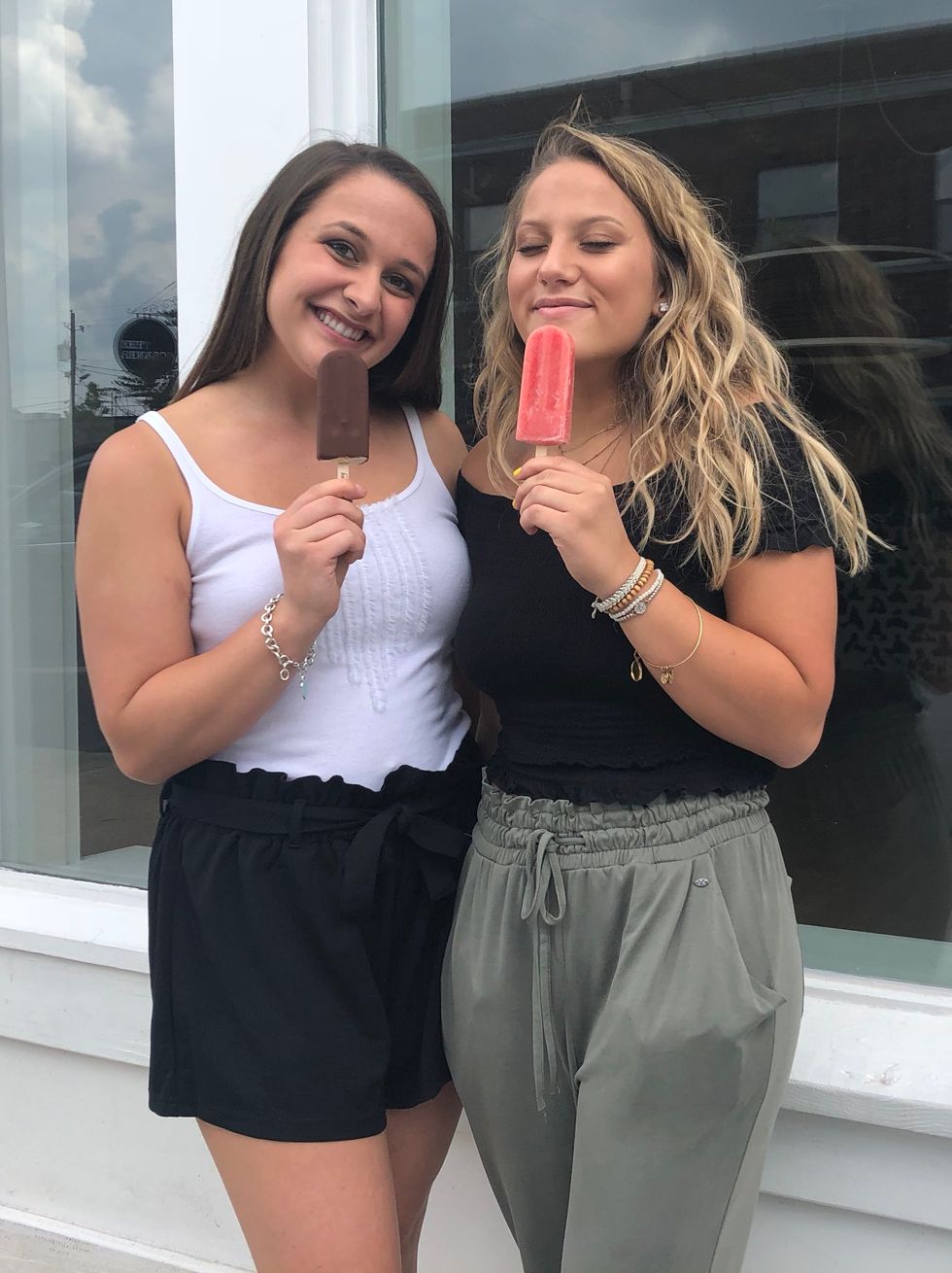 Personal Photo
I had been wanting a pair of shorts just like these for some time, but I never found myself looking in the right place. Amazon, however, hooked me up with these shorts for $17.99. When I had looked at other stores, shorts similar to these were up to $50.
Over and over again, Prime Wardrobe has proved itself to me. Even if sizing is slightly off, the reviews other customers leave give me confidence in my purchases. Because the prices are so reasonable, the $8 necktie material may not always be as nice as the $15 bandana; however, in my opinion, the reasonable price on trendy items is a far greater benefit than a simple material difference.
I'm glad I took a chance on Prime Wardrobe. Now, I know exactly where to go when I'm on a tight budget, time crunch, or manhunt for certain items.