We won the 2016 Football National Championship, we're rated the safest school in the nation, and we're the best school in South Carolina. It's just the facts, guys.
But you know what we aren't good at? Planning ahead and listening to students' ideas on things.
Even though we bleed orange, there's no denying that sometimes Clemson can be pretty annoying and off it's game (not in football, though, phew). And for some reason, Clemson can't seem to get itself together this Fall 2017 Semester. Below are eight reasons why.
1. DUO Login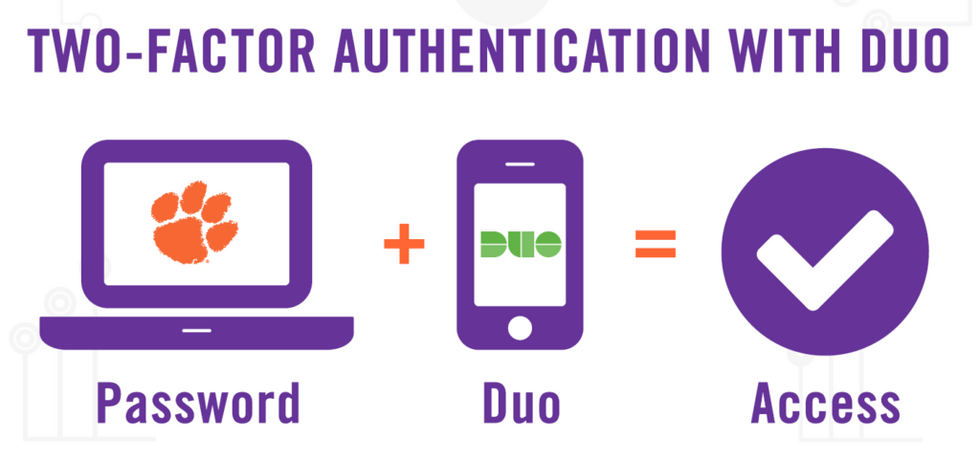 I get it, it's supposed to be safer and more secure. But it's incredibly annoying. I haven't met a single student or teacher who says otherwise. I've honestly neglected most school work or student bill or registration things because I can't log in as easily off campus now, and you can't log into iROAR period without it, on campus or off. Too many times has my phone not been on me, lost, dead, someone's using it, or I'm on a phone call, and I try to log in to do school work, and I can't. I don't care how secure it is, it's literally affecting my ability to succeed here.
2. Like 20 new stop lights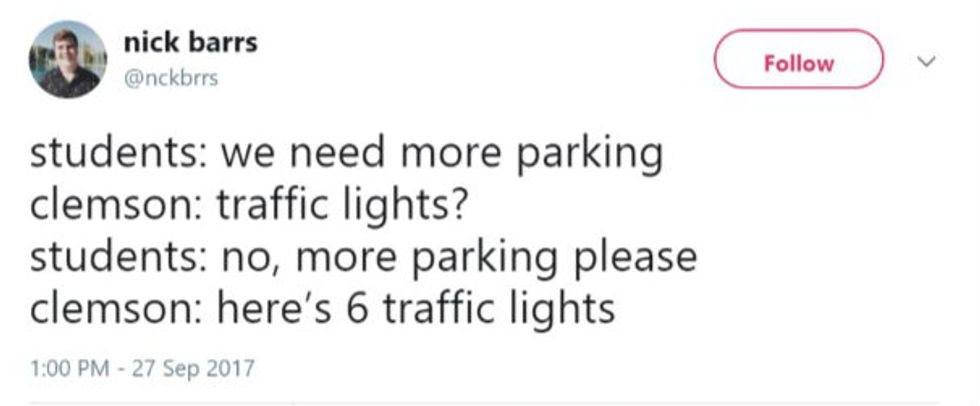 I mean, do we really need all these stop lights? And if we did, why did you put them in after the start of the semester?
3. Painting library bridge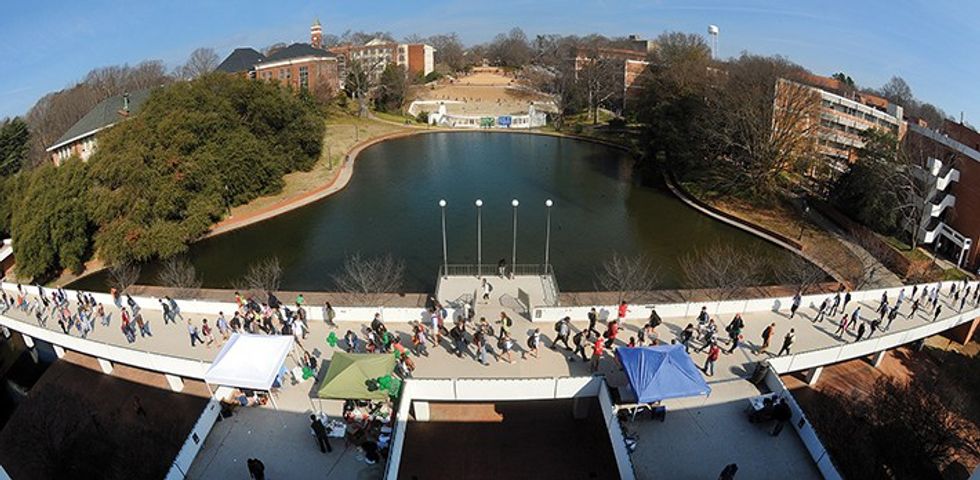 Thank god it's done now, but another project Clemson began after the semester started--one of the most annoying of all--is when they re-painted Library Bridge. The walking traffic between classes was hell, the paint smelled awful, you may or may not be sprayed by the washer, and the room walking across the bridge was little to none. Like, could you really not re-paint it in the summer, Clemson? Did you really have to do it during fall semester?
4. Ticket distribution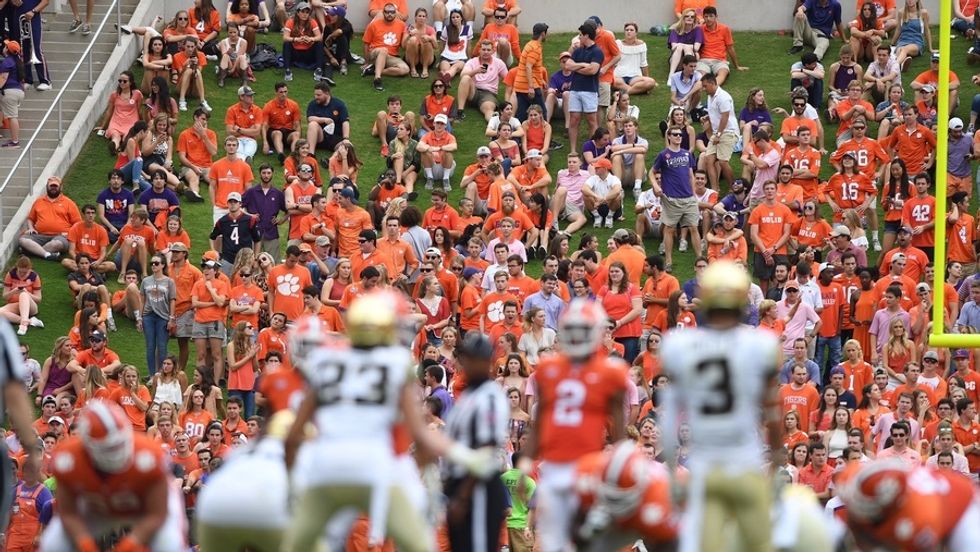 The change in the ticketing distribution, I thought, seemed like a good idea at first. But now it's just annoying and incredibly aggravating. It's even gotten national notice on how much it sucks this year. I know Clemson tried (but not really) to appease people after the low student attendance rate this season and negative critiques of the new distribution system, but I haven't noticed any improvement from it.
5. Still no parking garage

I think this has been the biggest concern of most anyone I talk to when they express a change in Clemson to do something. I've heard it would raise tuition some, but honestly, a parking garage isn't a bad idea. I know the school's tried to accommodate by adding the Park-N-Ride lots, but that still doesn't quite cut it.
6. No more Fernow Cafe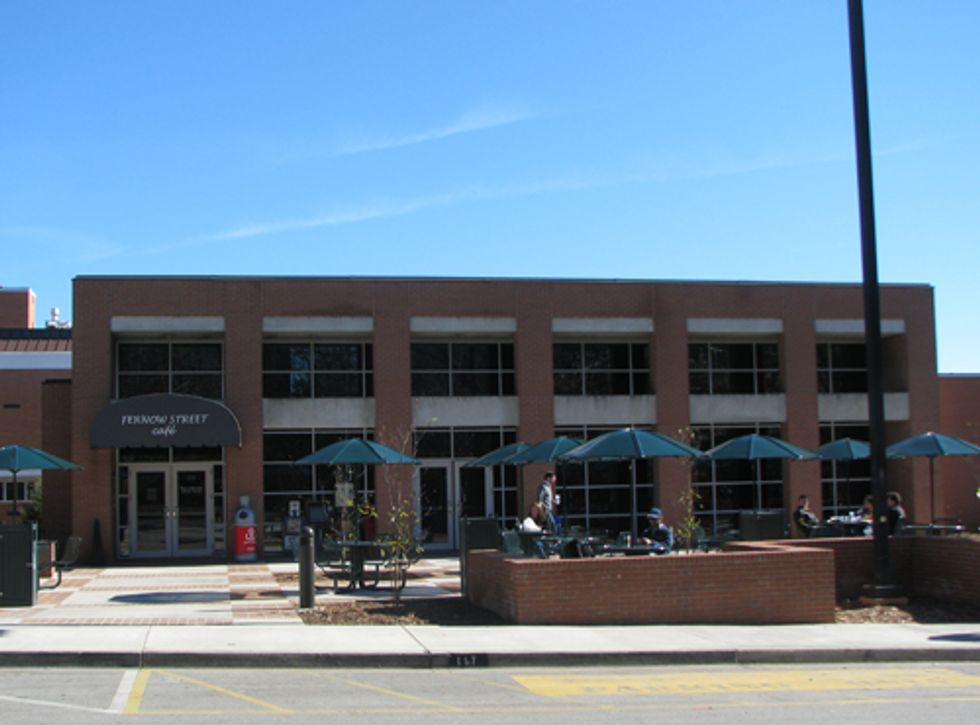 Don't get me wrong, I love Chick-Fil-A, but moving it to Fernow definitely limited a lot of campus dining options. No more Boar's Head or Papa John's. Clemson could've moved them elsewhere, especially when we already had Chick-Fil-A. But it's Clemson, and like they to aggravate their students and getting a bigger Chick-Fil-A doesn't cut taking out some good dining options completely. Especially when you're a vegetarian (like myself).
7. Speed bumps...everywhere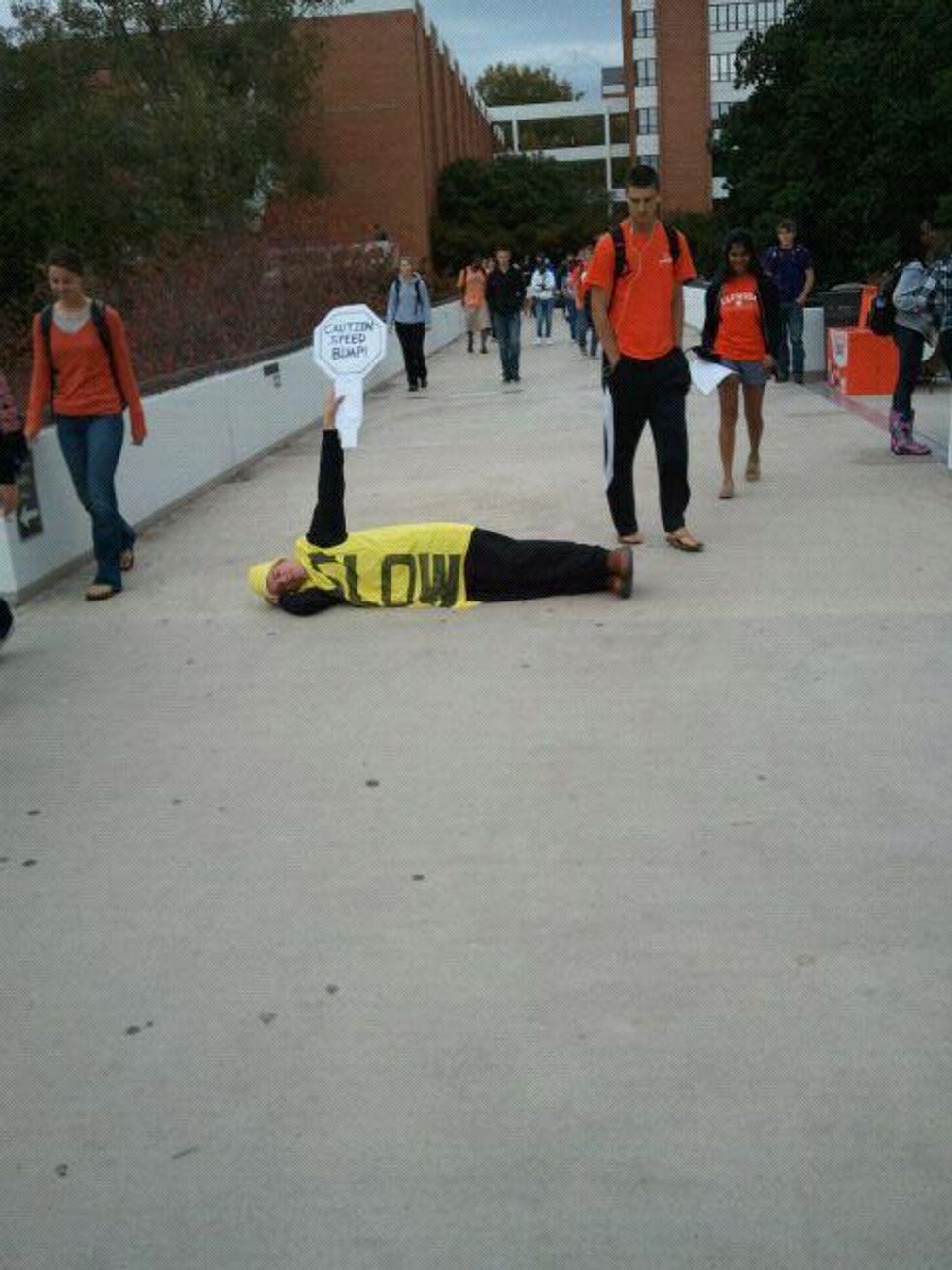 They also put in a bunch of speeds bumps during the semester, at random times in unexpected places. And none of them were put in on the same day. So one week you could be driving on one side of campus and suddenly almost hit one, but the other side of campus is speed bump free (but no longer, now). Thank goodness I've got a tiny car to swerve around the bumps, but I gotta be careful of hitting students.
And you know what has hit students?........
8. CATBUS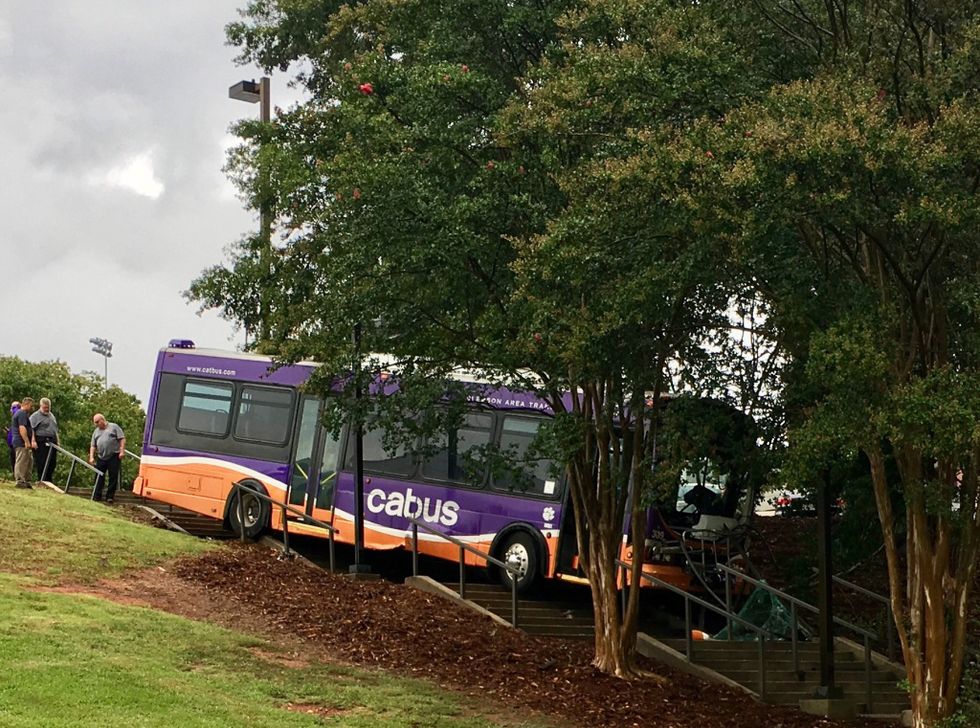 First we have the CATBUS flying off the side of the road a few times, one even landing in a set of stairs, then we have one hitting a student? And not long after, another breaks down. C'mon CATBUS, what's going on? Get your shit together.
-
Even though Clemson is slacking in a lot of regards this semester, it doesn't mean the school is any less great. Always proud to be a Clemson Tiger, even if it means being annoyed by half the things they do.