Art is undoubtedly one of the most widely enjoyed forms of entertainment. When we look at great paintings, they inspire a sense of wonder in ourselves. Some recreate historical events, others religious texts and fictitious occurrences. However, popular culture rarely acknowledges art from the past that is considerably strange. Here is where the Classical Art Memes comes in, here one can gaze at the some of the weirdest pieces of art redone to fit into a modern context.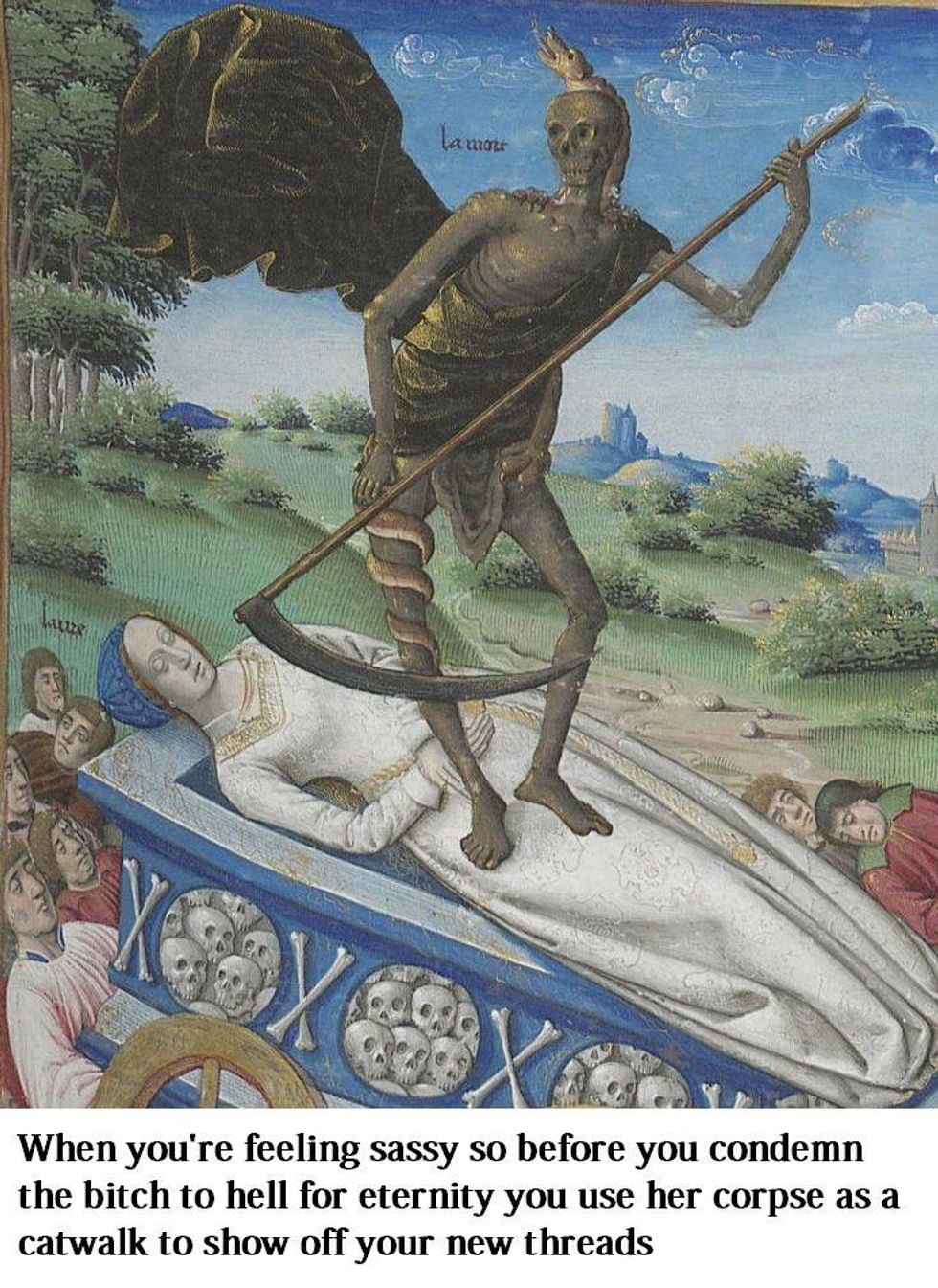 The image above depicts a poem by Francesco Petrarch called The Triumph of Death. Not only is the rendering of Death unlike any of it's peers, the page exploits the error made by the poor painter who made it.
The religious memes are the finest that the page has to offer...

Thanks to the explosion of Christian art during The Middle Ages, great diversity can be found in this period. Classics like Da Vinci's Last Supper and Michelangelo's Sistine Chapel paintings have touched multitudes of people since their creation. Thankfully, there also exists a collection of both odd and disturbing art from this period.
Before the invention of the printing press made errors much less common, Titivillus was the patron demon of record keepers. According to stories, he would trick scribes into messing up when logging the information they were responsible for logging.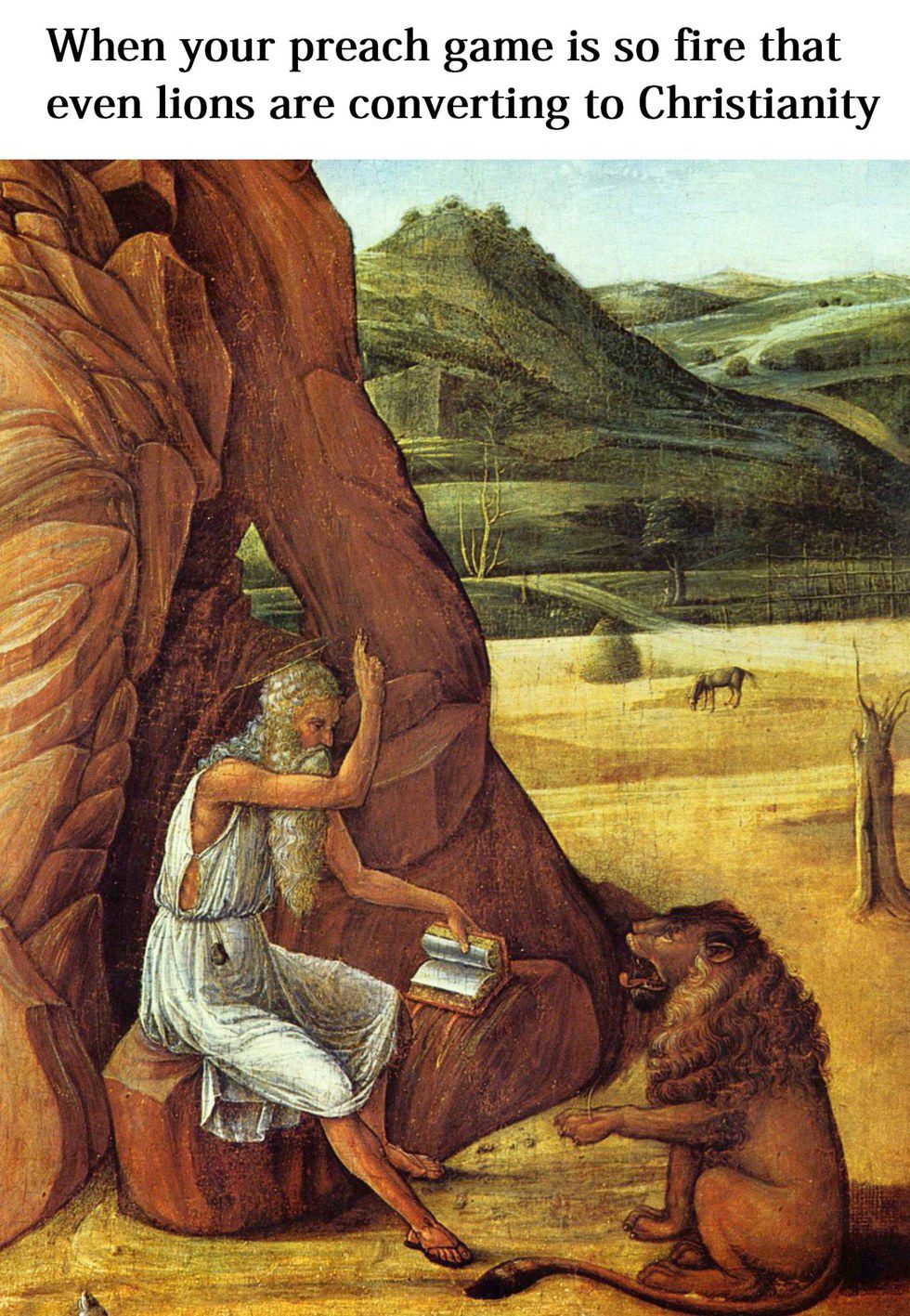 This painting by Giovanni Bellini, entitled St. Jerome in the Desert depicts the saint preaching to a lion. This seemingly odd interaction actually arose from the myth that Jerome tamed a lion by healing its paw, although why he would be preaching to it is still a mystery.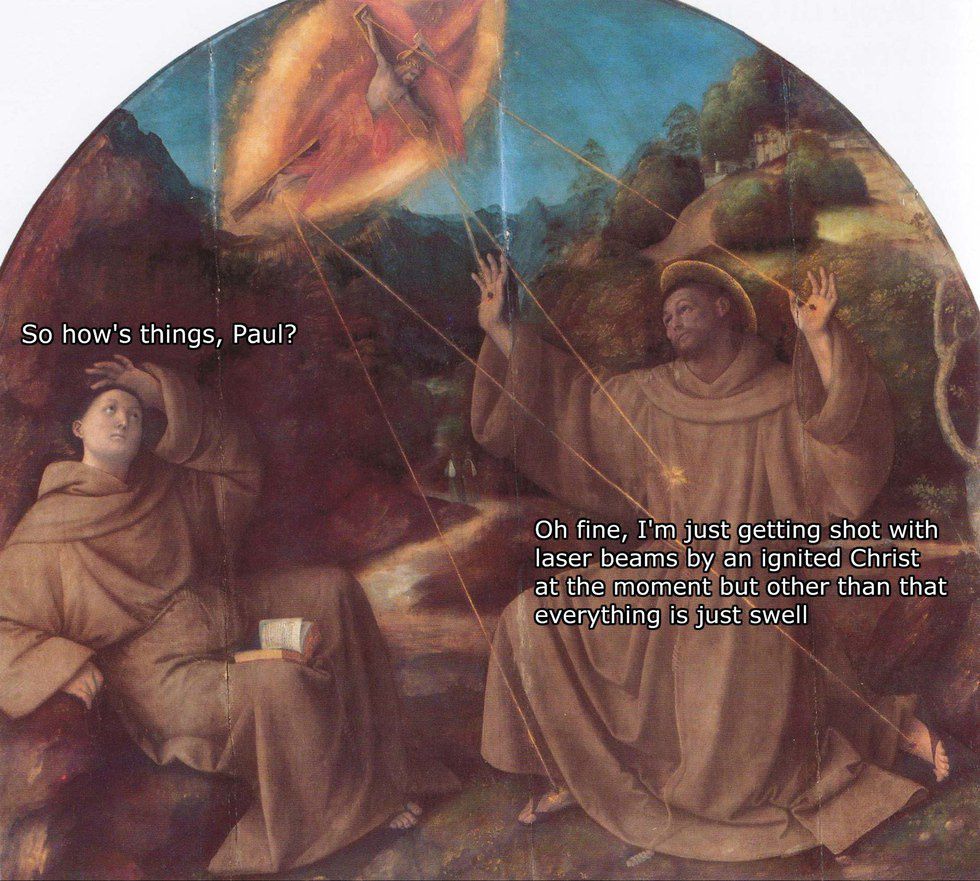 The actual meaning of this painting remains unclear. Although it bears great similarity to a painting by Giotto called St. Francis Receiving the Stigmata.
But don't think that these are the bulk of the material...

Classical Art Memes also loves to poke fun at history...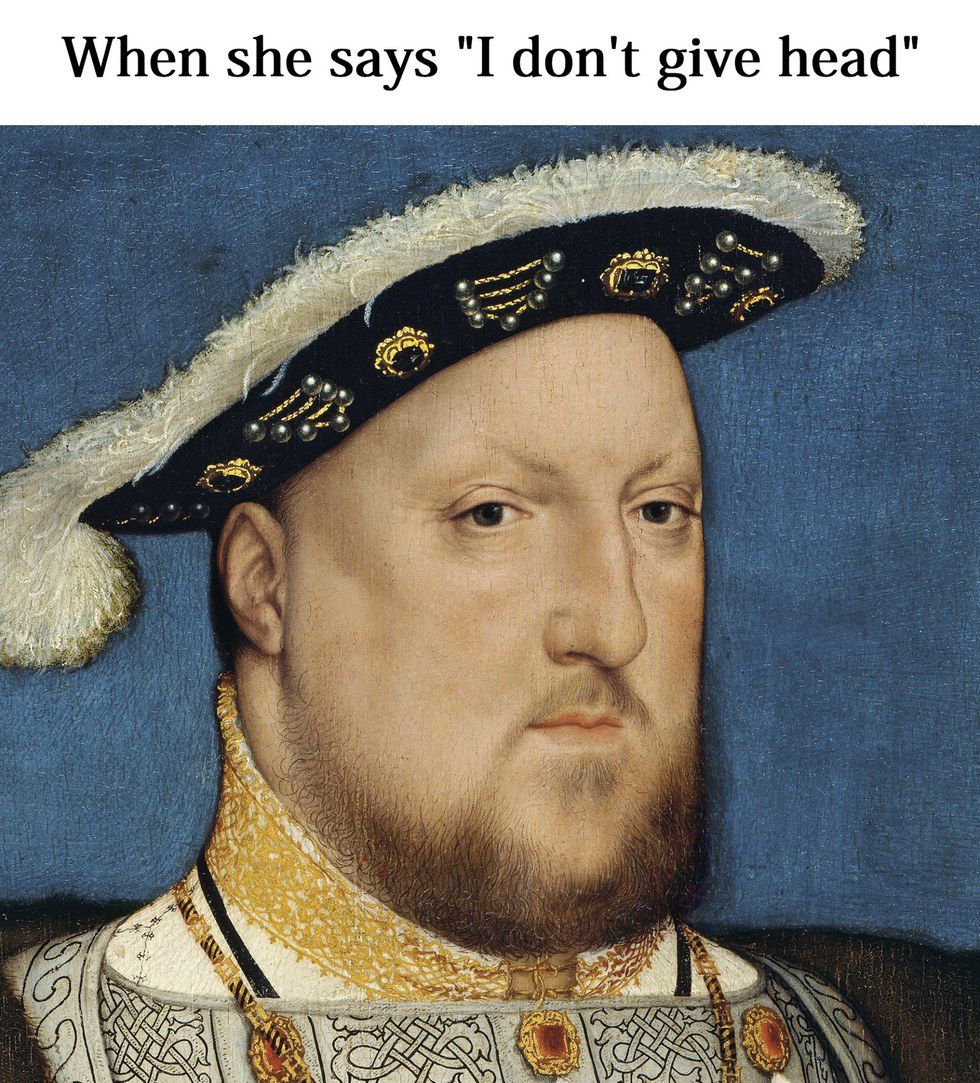 Why does Henry VIII looked so miffed? Pope troubles?
Who knew George Washington was such a sassy pants?
Some are just plain relatable...

Like this one: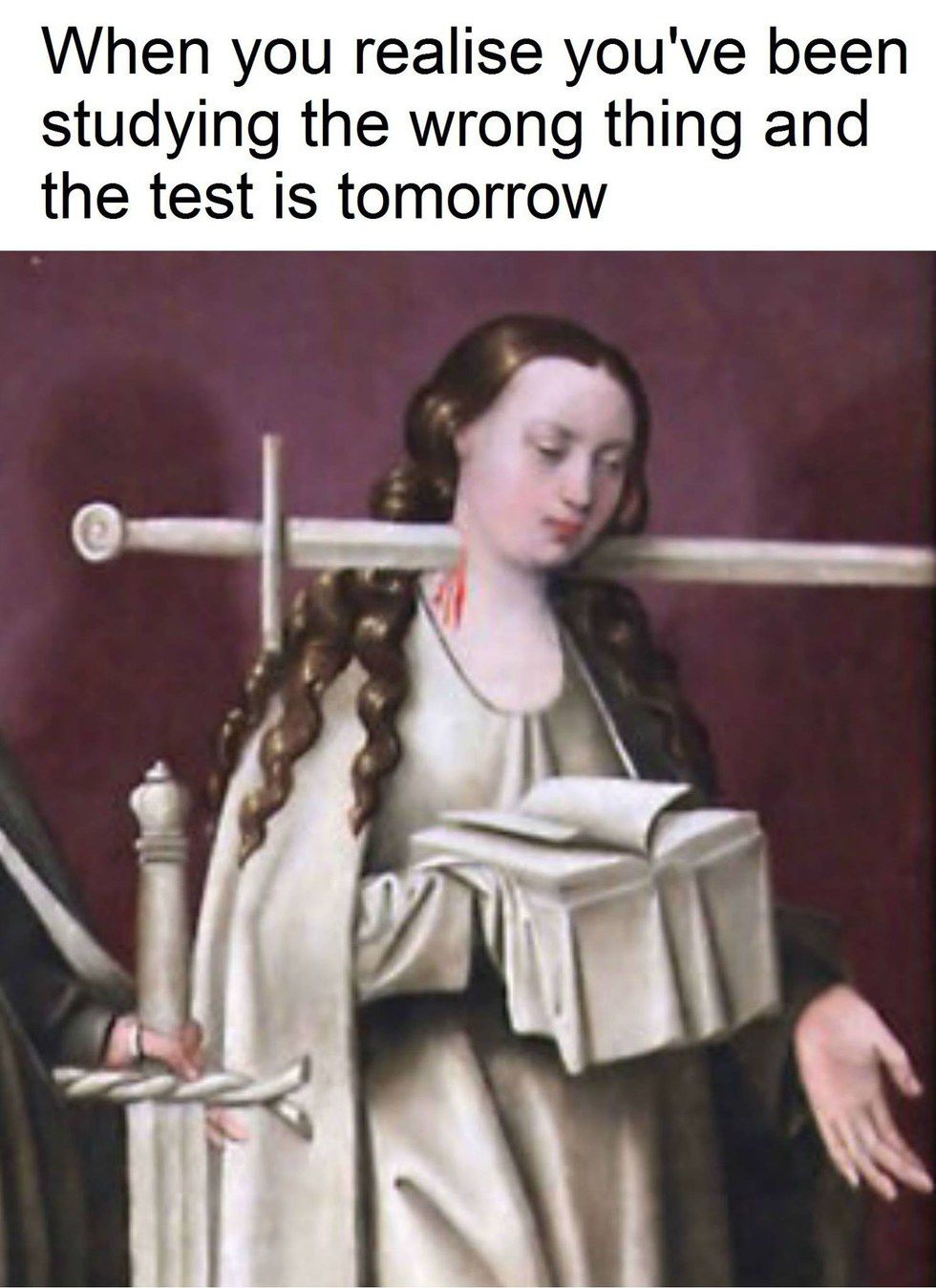 Or this one:
Some of the paintings have some very truthful revelations about modern pop culture...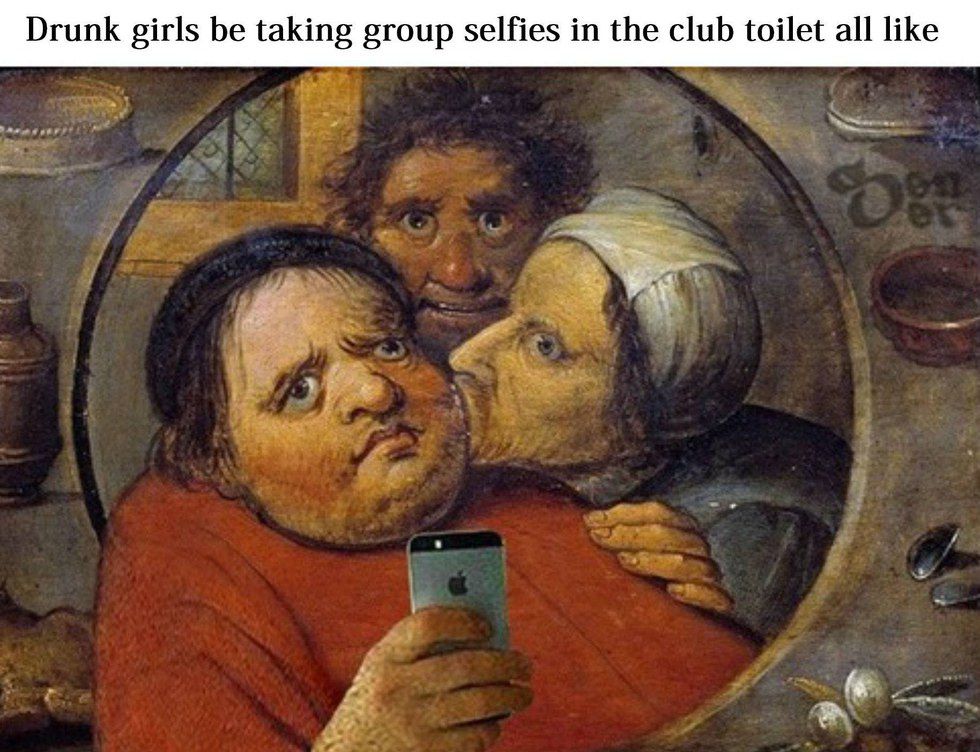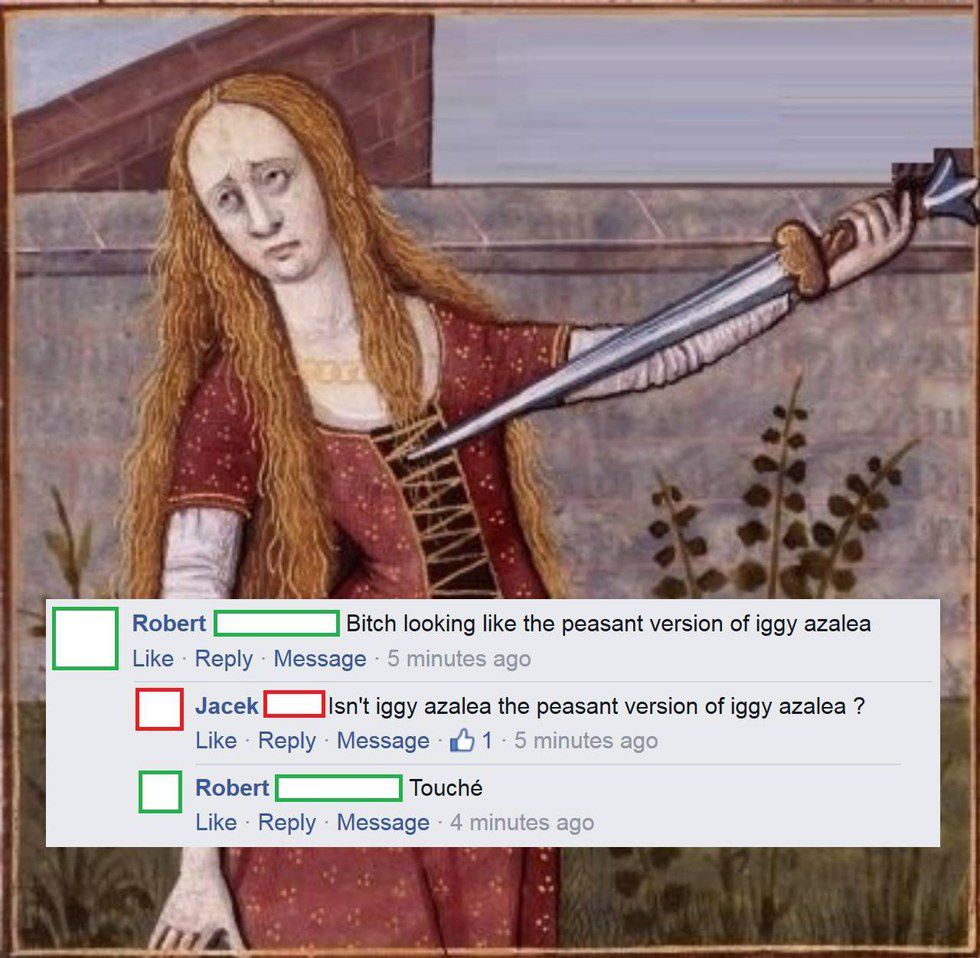 Some of the paintings are just inexplicably weird...


**insert Ancient Aliens emoji**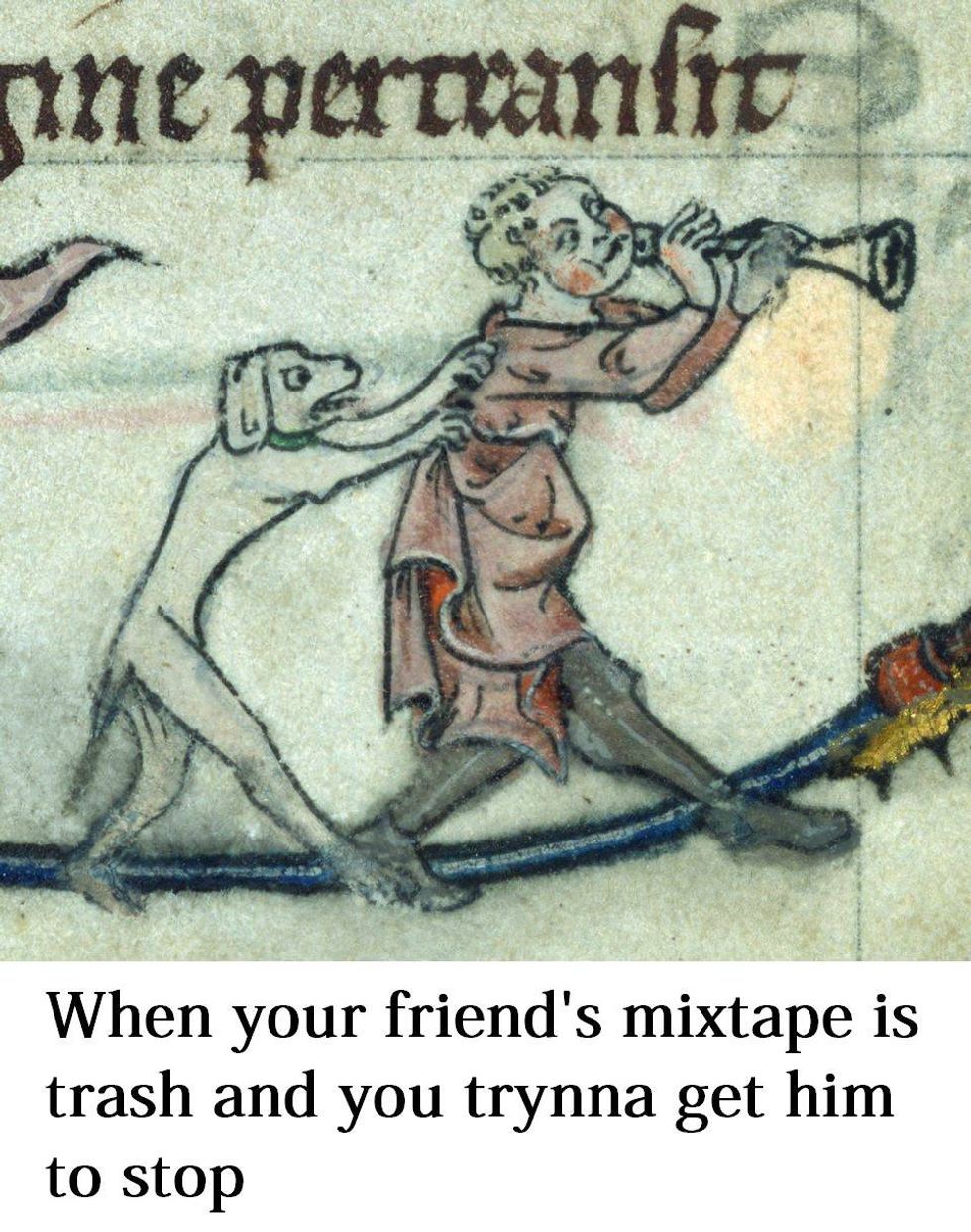 Why is the dog angry with the musician??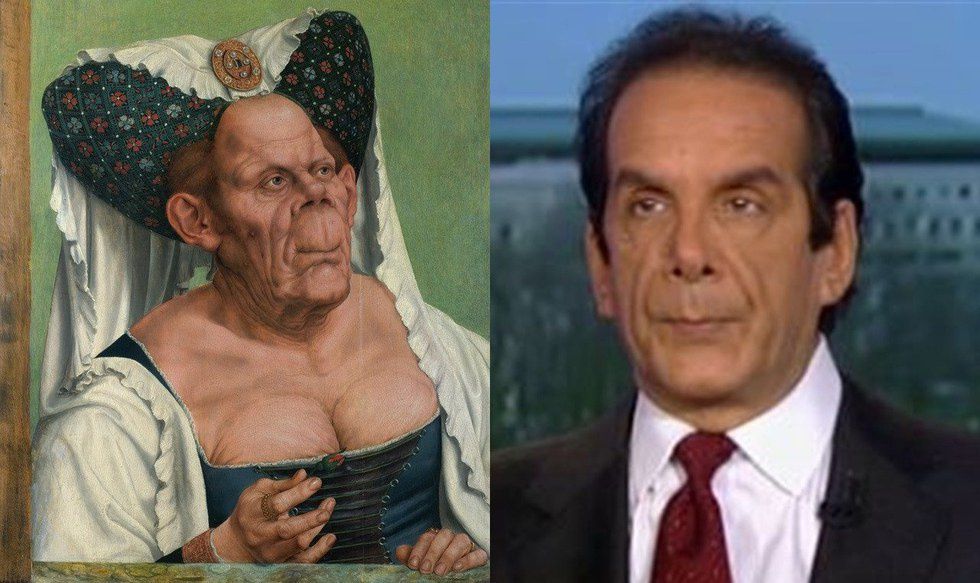 I guess Charles Krauthammer used to be a duchess during the Renaissance...
So if you're into art, weird art, classic art, or laughing I suggest looking into the Classical Memes category. You won't regret it.