I know there are many classic Christmas movies out there. There's A Christmas Story, Elf, Rudolph the Red Nose Reindeer, It's a Wonderful Life, and the list goes on and on. But growing up in the 90s, for me the best Christmas movie of all time is The Santa Clause, starring Tim Allen. It's not Christmas until Tim Allen is running around with a red coat and beard. Tim Allen is Santa Claus.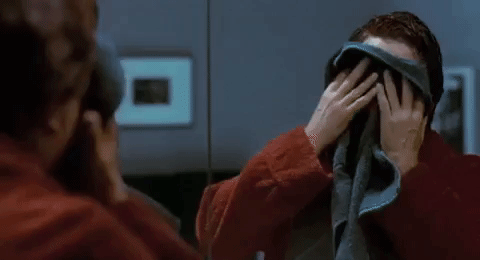 The Santa Clause is a great movie because it is relatable to all ages. It is the magic of Santa and the struggle in believing in him. (Santa is real by the way.) It is for those adults that don't remember the magic and don't believe in it anymore. It reminds us of those days when the holidays were about believing and family.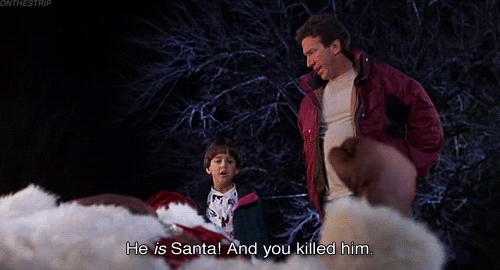 Tim Allen makes the perfect, least expected Santa Claus. He is that sarcastic dad from Tool Time but also that dad that loves his son more than his job. He may not be the best dad, but he tries. He is not the perfect Santa in the beginning, but he is able to come together and make Christmas right everyone.
I love that this movie also throws in the struggle of divorce and step-parents. A lot of families today are blended families and the holidays can be weird or difficult because of that. They work through the transition of blended families through the series of The Santa Clause, The Santa Clause 2, and The Santa Clause 3: The Escape Clause. As a child of divorce, I always could relate to Charlie and his love for both parents but how split he feels between them. I think this is a great touch to the storyline.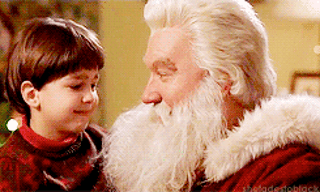 The Santa Clause seems to be a classic for just a few of us 90s kids. As a girl who grew up on this movie, I am taken back to every Christmas that held magic. I am in the spirit of Christmas when I see Tim Allen as Santa Clause. He is Father Christmas, Kris Kringle, SinterKlause, Pere Noel, Babbo Natale, Pelznickel, Topo Gigio!
Tim Allen is MY Santa Claus!!