I struggled my first year of high school for many different reasons. After a rough day at school, sometimes home was rough too. As the day came to an end, I had one thing I knew would cheer me up on days like these -- YouTube. I was obsessed with watching singing covers. I came across a small YouTuber who only had only a couple thousand subscribers at the time. Her name was Christina Grimmie, or as I called her Zeldalove64 from YouTube. Her voice amazed me; she made me feel the lyrics. As I learned more about her I realized she was more and more like me. I had never subscribed to anyone who sang on YouTube, but I instantly subscribed to her. I wanted to support her because I knew she would go far. I just knew it.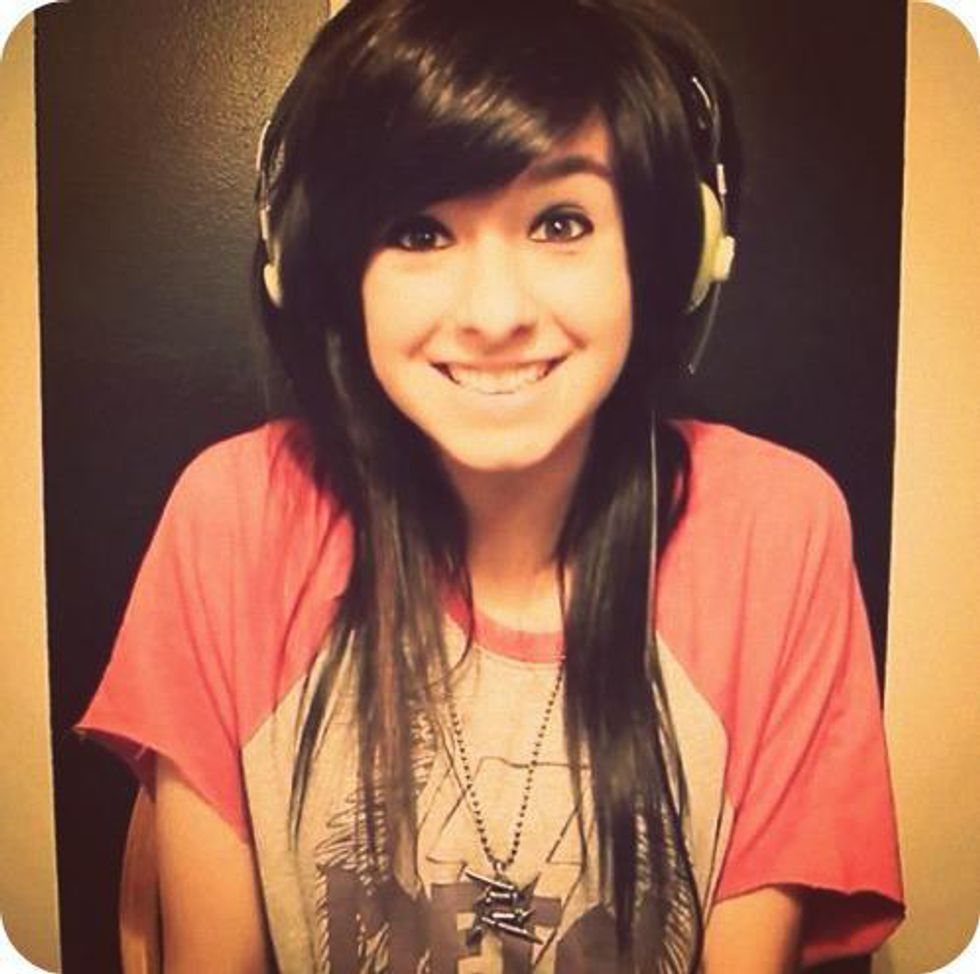 So many people say they don't understand how an artist's death actually makes someone sad because they didn't know them personally. I've struggled to understand this concept too until June 10, 2016 occurred.
Christina Grimmie was shot and died from her injuries. My heart hurt. She was such a sweet person, and she helped me through so many hard days of high school and beyond, but now she's gone.
My heart sunk when I found out the news of her death, and I thought, "How could anyone do this to her or anyone?" "Why her?" and "She didn't deserve this." I didn't ever expect to cry, but tears ran down my face.
I was so devastated and frustrated that the world could be this cruel. How could another human intentionally hurt someone who was only going after their dream. She was around my age, 22, and only spread happiness into the world. Now there's no more singing, no more jokes, no more music and no more uploads to YouTube from her.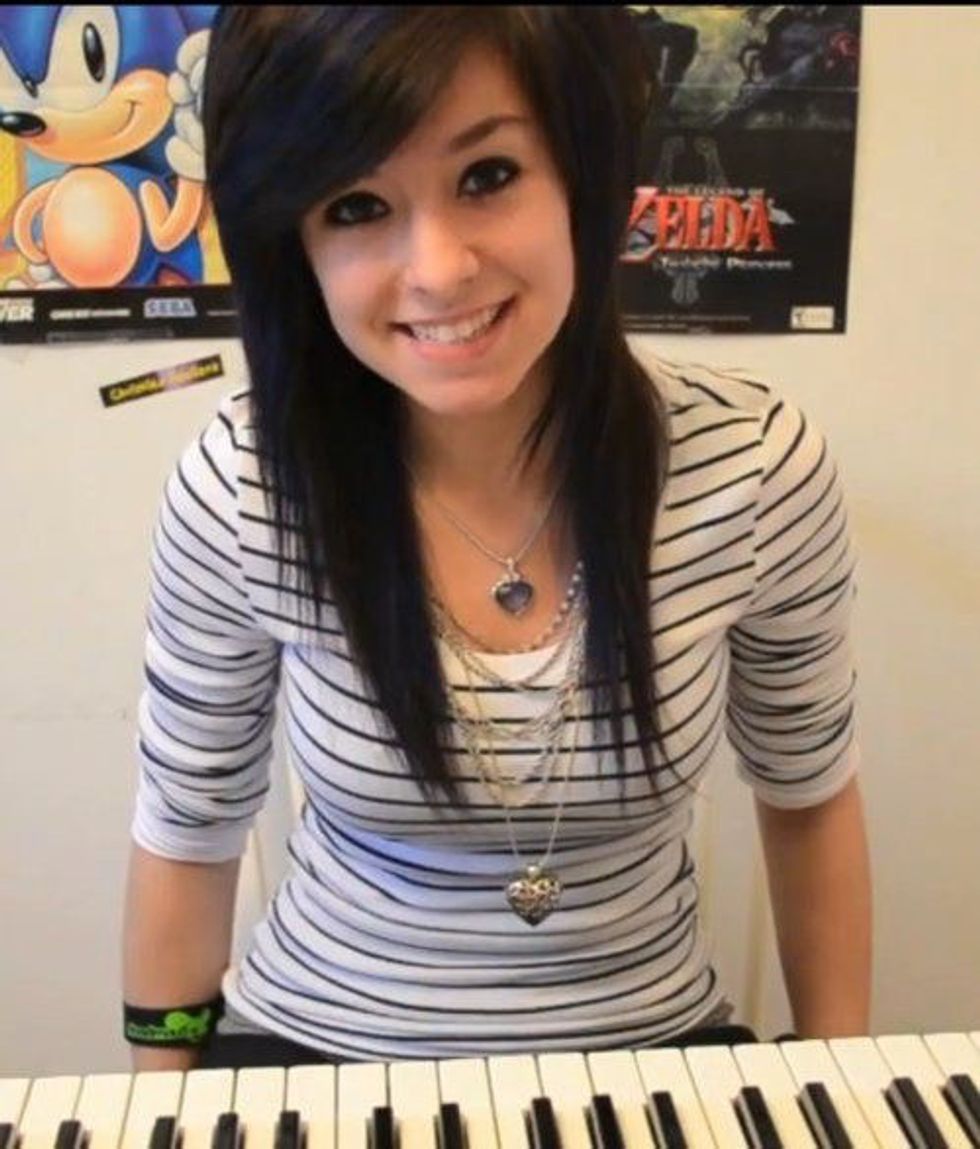 Because of Christina I started to believe in my musical abilities. I remember I used to practice the keyboard so much because I wanted to be just as good as her. Since I mostly played by hear and just watched YouTube tutorials for piano and keyboard, I decided to take a piano class.
I took this class because I wanted to become a better piano player, which did make me a better player. None of my love for piano would have escalated as much as it did if I had never heard Christina Grimmie play and sing herself.
As I continued to watch her videos, I learned a lot about her as a person. I never really looked at Christina as a "famous" person because to me she was just another human who loved the same things as me. For example, she loved the video game "The Legend of Zelda" more than I did.
For some reason people at my school would tease people who liked to play video games, especially girls. I was at the stage where I cared what people thought of me, so I never told anyone I played video games. I remember when I discovered that Christina liked "Zelda" too, I felt more comfortable at the fact that another girl liked video games also. I didn't feel as ashamed anymore about my interests as other people made me feel.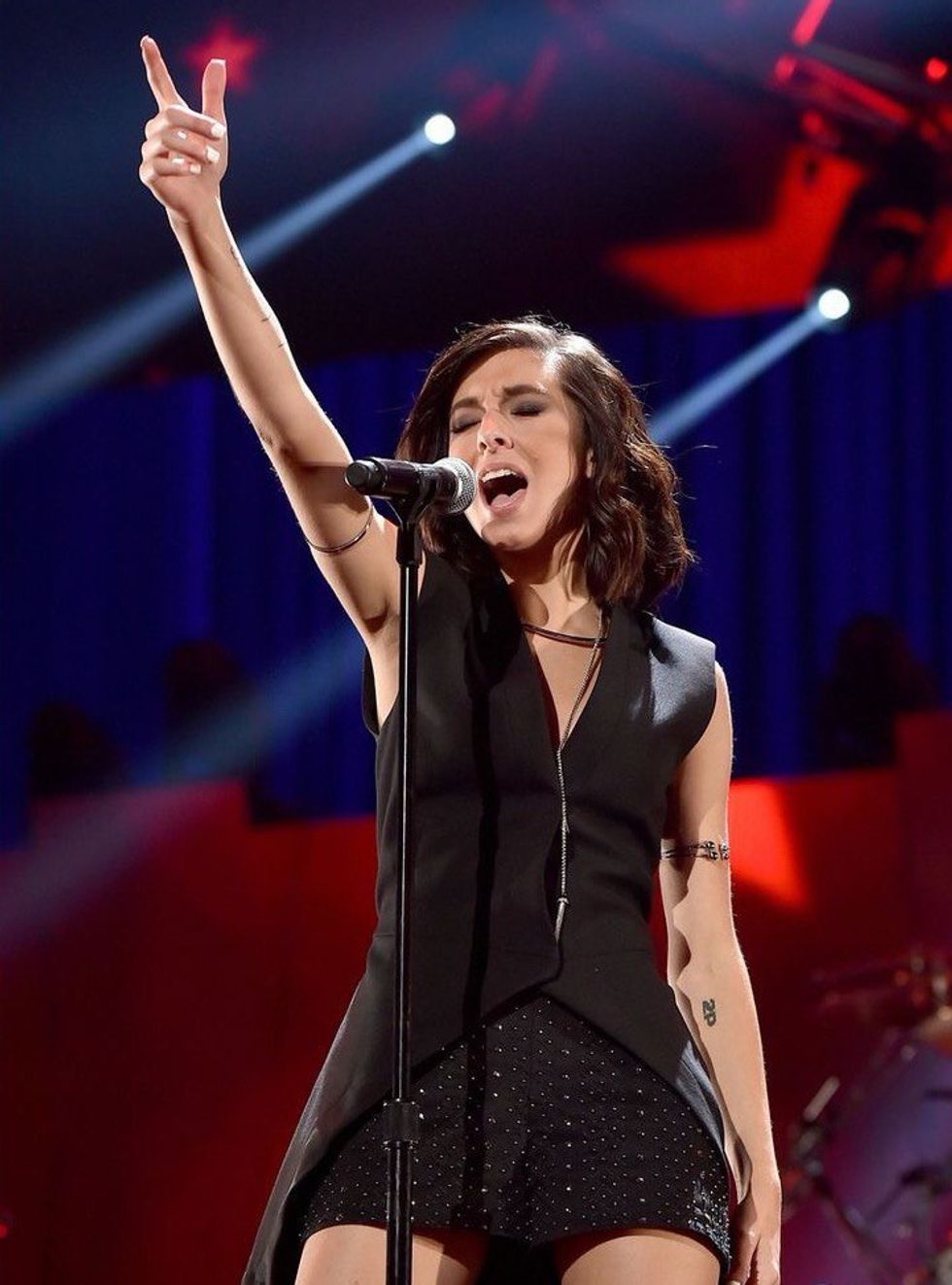 There's so many ways Christina Grimmie has inspired me. One of my favorite aspects about her is that she embraced her weird, goofy side. She encouraged her viewers to be themselves and to embrace who they are. I loved that she saw her viewers as friends rather than fans. She didn't like calling her viewers fans, but instead she called them "frands", which was the word "friend" and "fan" combined. Christina only spread kindness and joy into this world, which is something I have always tried to do. I truly did see myself in Christina, which is one of the reasons I subscribed to her in the first place.

When Christina Grimmie died, I finally understood how people became sad over an artist. When you're a huge fan of someone, a lot of the time they have had some type of impact on you. For me, Christina Grimmie helped me during some of my dark times as I know she helped others. Christina Grimmie inspired me not only in music but with real life lessons as well. For me, Christina was a role model.
You don't have to know someone on a personal level for them to inspire you, help you, or make an impact on your life. Not only because of these factors did her death have an impact on me, but it was also because I saw myself in her. Someone intentionally hurt and killed someone who was like me, and I couldn't comprehend it. I didn't know her personally, but I saw her grow on YouTube and branch out into the music industry. So yes, I'm sad Christina Grimmie is gone, and I will miss her.
The next time someone tells you they are sad about an artist's death, just know that they most likely mean it. Don't judge them or roll your eyes because you don't understand the kind of impact this artist had on this person. I will always be "Team Grimmie" and forever will listen to her covers, original work, and watch her YouTube videos. Although Christina Grimmie may have not been known by everyone, there is no doubt in my heart that she would have gone even further in her career if she were still alive. Christina Grimmie will never be forgotten because her voice, music, and YouTube videos will live on. My heart goes out to her family and to her "frands." I highly suggest that if you haven't listened to her voice, listen to her now. I also suggest that you go love somebody today because there's enough cruelty in the world.