Buying a home for the first time is stressful enough without worrying about whether a mover is going to do as they promised. Horror stories of holding belongings hostage and demanding additional money abound. On top of this is the fear of a company breaking or losing your precious objects. It's hard to know what to ask if you've never used a moving company before. How can you protect yourself?
Use a local moving company.
These days, it's easy to find cheap moving companies over the Internet. Unfortunately, many times these companies only operate over the Internet, meaning that they'll take your money and run. Consumer Reports suggests using a locally-based company with a physical presence in your city. Even better: you can visit their facilities and office. Always call the company and make sure they answer the phone with the name of the moving company; illegitimate companies often just say, "Movers" when they answer the phone.
Another thing to remember is that some shady companies use names similar to well-known moving companies to trick you. Make sure you're using the correct company and that they have a local physical address listed on their website. If they do not, avoid.
Ask friends for advice.
A good way to find a moving company is to ask your friends for referrals. However, it's important to note that even if your friend had no problems with an unlicensed company, that doesn't mean you won't. Always look up the companies anyway.
Get three estimates.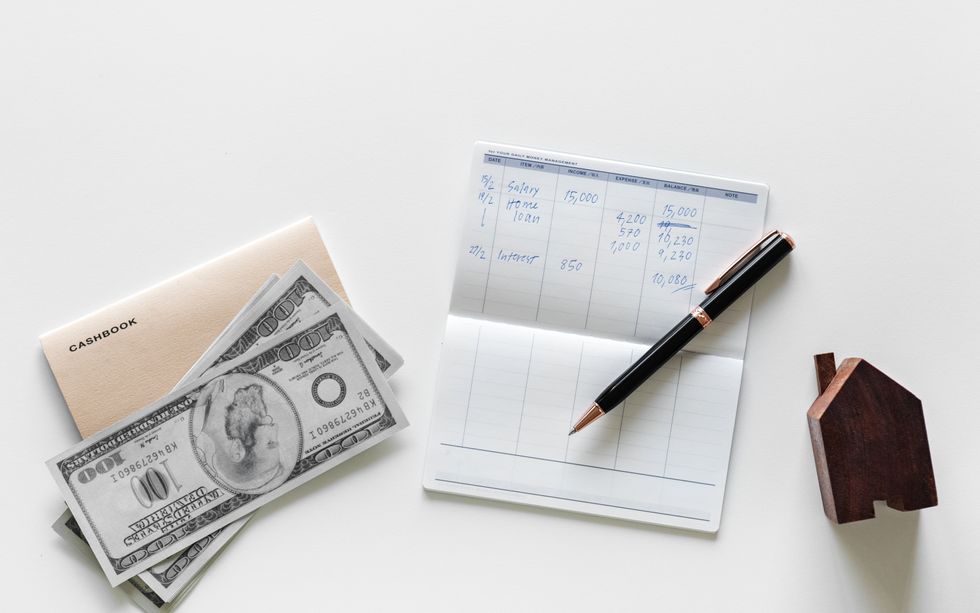 In life, no matter whether you're moving, getting a home remodeled, or having major surgery, the rule of thumb is to get three different opinions. So plan to interview and get written estimates from three different moving companies.
Make sure the company comes to your house to look over your belongings. A company cannot do an estimate over the phone because they need to estimate the weight of the load as well as how far you're moving. So if they say they can do an estimate over the phone, they are likely unscrupulous.
Look the moving company up.
There are a few different ways you can check on moving companies and you should use all of them. One is to see if they're listed in the American Moving and Storage Association certified ProMovers database, a consumer protection program. Movers who participate must pass a criminal background check and meet higher standards. Another very important method is to look them up in the Federal Motor Carrier Safety Administration database; a U.S. Department of Transportation number is required for interstate moves. You can also look them up with your local Better Business Bureau to see if there are any complaints.
One simple final step to take is to Google the company's name plus the word "reviews." This will lead you to several different websites where people can leave ratings. If a company has a low star average with multiple problems, then beware. If there's a high star average and the company rectifies occasional problems, they're a much better bet.
Beware of deposits.
A moving company will ask for a deposit or a percentage of the estimated total move cost. That's normal. But a company should never require more than a 20% deposit.
A company should also never ask for a cash deposit. A credit card deposit protects you, ensuring that if there's a problem, you can file a dispute and get your money back. If a moving company demands cash instead of credit from you at any time, they're not legitimate.
Never pay before delivery.
Some companies will try to strong-arm you into paying before they deliver your goods. Again, you should not pay more than 20% of the total cost before your belongings are safe in your new home.
Pay attention to details.
There are a couple of steps a bad moving company may skip. They should give you a copy of the brochure "Your Rights and Responsibilities When You Move." This isn't just a pleasant extra. This is actually required by federal law, and any company who doesn't bother to abide by federal law is not a company you want to do business with.
Another is using an unmarked rental van instead of a van with their logo on it. A company who shows up in a blank vehicle on moving day has probably performed a bait-and-switch on you, and you should not sign that final contract.
Read the contract.
Contracts are boring and difficult to read, and when you're moving into your first home, you're likely to be in a hurry, stressed out and tired.
Do not skip this step. Take a few minutes to sit down and carefully read the contract. A common scam is for a company to have fake letterhead stolen from a legitimate company in their ads, but a different name on the contract. Make sure the names match and the estimates are exactly the same as in your written estimate.
The contract should also state:
• Pick-up and delivery dates
• Exact price estimates
• Insurance amounts
If it's missing any of these elements or they don't match, do not sign it. It will be a hassle for a little while, but you do not want to sign an incorrect contract because you will be held to it if something goes wrong. As a first-time homebuyer, it's difficult to be on guard for scams. Remember the old adage, There's No Such Thing as a Free Lunch. Beware of companies offering a long list of services for a very low price. It may be tempting to use a cheap company you found in a local classified or on the Internet, but it may well cost you more in the long run as they could very well steal your money and time.