I have recently committed to Stony Brook University and will be attending the Fall 2020 semester. I am currently a senior at Centereach High School and getting my senior year taken away from me makes me that more excited to start college life.
No prom, no proper graduation, no yearbook signatures, and no countdown of the last few seconds of high school has been a letdown, but there are more important things in life than a cap and gown.
I always wanted to go away to college and being from Long Island I clearly did the opposite of that, but deep down as much as I wanted a dorm room and more independence, I knew I would get homesick real quick. Choosing a college was a big decision for me but I think I made the right choice and these are some reasons why I chose Stony Brook University to be my new home away from home.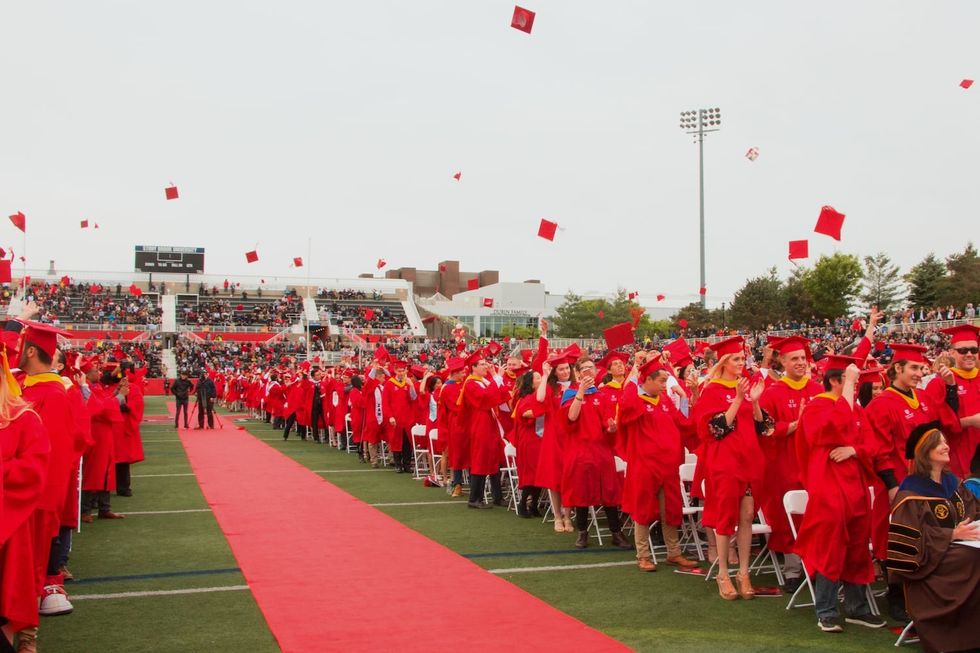 Google
For starters, Stony Brook University has been a big part of my life since I was little. I have been a dancer since I was three years old and my annual recitals have always taken place at the staller center at SBU. That stage has taught me a lot of things. That stage is where I overcame my stage fright as a three-year-old standing in a tutu in front of a thousand people. That stage is where I danced with my dad for five years and grew a really close relationship with him. That stage taught me confidence, friendship, teamwork, bravery, and what it means to come together and create something amazing. I also have been apart of the SBU psychology department's temperament study. I started around the time I was five years old and I am still apart of it today. The study showed me a lot about myself and has made me aware of how my mental state has changed a lot as I got older. Now that I am attending Stony Brook and majoring in psychology, I hope to continue to be a part of the study not as a subject but as a researcher. I never thought I was going to attend SBU. I had planned on going across the country and exploring somewhere I had never been, but I think the child in me wasn't ready to let go of my time at Stony Brook and wants to keep making memories there.

Another reason I decided to go to Stony Brook is because of their dance team, which is ironic since I didn't even try out. I became obsessed with watching the SBU dance team performances on YouTube and as a dancer, it was always my dream to dance for my college team. At my last competition, the SBU team came to watch and they discussed with my team that they were looking forward to some of us trying out and couldn't wait to see us perform. At this moment, my goal at the competition wasn't to place with a trophy anymore, it was to show the SBU dance team that I had what it took to be on their team. That performance was probably the best performance of my life because I had something to prove and knew that I was being watched by people that would be a part of my future. That helped me make my decision in going to Stony Brook. As tryouts turned into video tryouts, I decided to wait until my sophomore year, because I wanted to take a year to improve myself on my own, as a dancer and a person. I think by waiting a year I will be able to make my future experience on a dance team that much better.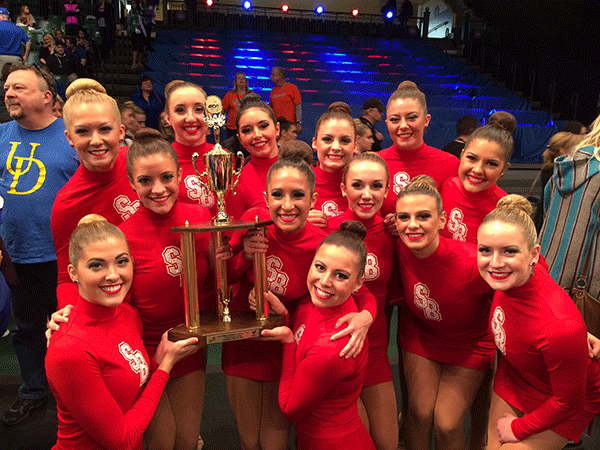 Stony Brook
My final reason for choosing Stony Brook was realizing I wanted to stay close to home. My whole life I focused on getting as far away as possible but didn't really think about what would happen when I got there. It was until I made the decision to stay home that I realized how stupid I had been to want to go away. I originally chose to stay home because I didn't want to pay a tremendous amount of money for a dorm. Then I realized it was the best decision I could have made.

I was never was good at extended sleepovers with my friends when I was younger and I go to my mom for about every little thing that happens in my life. A week of college would go by and I would probably be crying to my mom because I was homesick. Along with that, I am glad I can be close to my boyfriend, Ryan, who I have been dating for a year and a half and will be staying local as well. Quarantine away from each other showed me how much I want to be with him every second and how I would be miserable being hours away from him. College life gives you amazing memories and those memories are ones I want to share with him.
Choosing Stony Brook University was probably the biggest decision I have ever had to make because there was no right or wrong decision and I had to choose for myself. I truly believe that Stony Brook University will give me an amazing college experience and memories that I will have for the rest of my life.