This week's episode of Fixer Upper had a very special guest who joined Chip and Joanna Gaines in a heart-filled house renovation. Known for carrying his strong faith with him as a professional athlete, Tim Tebow called upon Chip and Jo to help provide a wheelchair accessible home for the Copp family in Waco, TX.
The Tim Tebow Foundation had been in contact with the Copp family, who consists of parents, Jody and Melissa with two sons, Lawson and Calan. The two sweet boys, ages nine and five, were born with a genetic condition affecting their ability to walk and stand on their own. The Tim Tebow Foundation saw a dire need of a wheelchair-friendly home for these two boys and fortunately enough, Chip and Jo were there to help.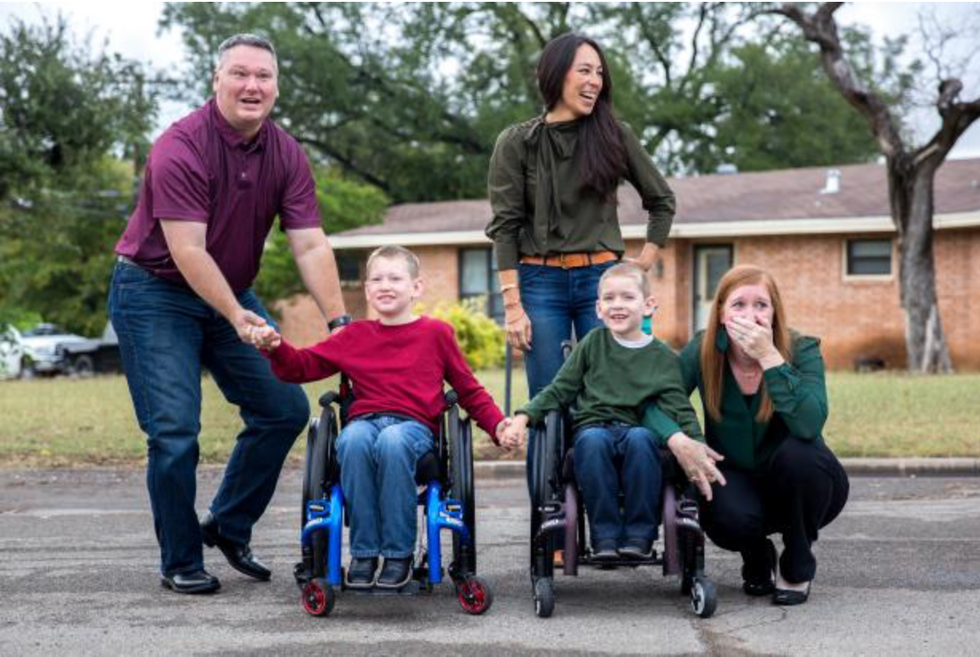 "Our goal at the Tim Tebow Foundation is to fight for people that can't fight for themselves. And we really believe this family needs us to come behind them and support them, to love them, and to have their back."- Tim Tebow
The reveal of the house was a tear-jerker for all watching. Calan and Lawson were presented with a new home that allows the boys access to all corners without any restriction to wheelchair accessibility. The Copp family had applied with Make-A-Wish Foundation previously--the organization added another surprise for the family by providing a wheelchair-friendly backyard for the boys. The new backyard consisted of a cool playhouse, a turf area to play ball, and a flipping-awesome race track that the two brothers immediately raced on.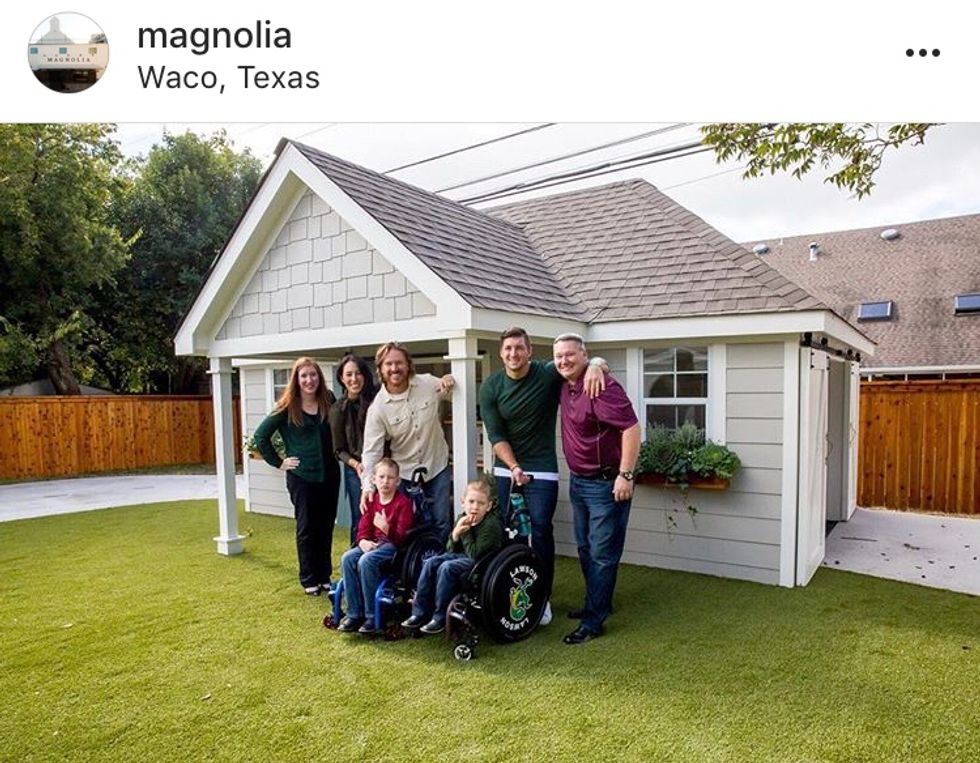 Photo Credit: magnolia//IG
Season five will sadly be the last for the dynamic duo of Chip and Jo on Fixer Upper, but the two are making sure they go out with a bang. This week's episode with Tim Tebow has been my absolute favorite, and I have seen all of them! Chip and Joanna are wholesome individuals who carry the grace of God with them.
Their joining with Tim and the Tim Tebow Foundation glorified God's beauty and blessed the Copp family with a beautiful, perfect home. I loved seeing a few of my biggest role models come together to produce this amazing home for a unique and loving family.