It's no secret that the ABC's original "Sabrina, The Teenage Witch" series was lit, as the youths say. The series began in 1996, following a teenager named Sabrina who found out she was half-witch on her 16th birthday. The series ended in 2003 and I, like many, was distraught over this. But imagine the absolute hype I'm feeling now when Netflix announced a reboot of the series, now called "Chilling Adventures of Sabrina" and released this absolutely incredible and spooky trailer:
Chilling Adventures of Sabrina | Official Trailer [HD] | Netflix www.youtube.com
Now, I've got some definite high hopes for this show after watching the trailer, and I'm sure all fans can relate to that. So, listen here, Netflix, if you don't live up to these seven expectations and demands for "Chilling Adventures of Sabrina," you got some 'splainin' to do!

1. A darker, more coven-like story-line.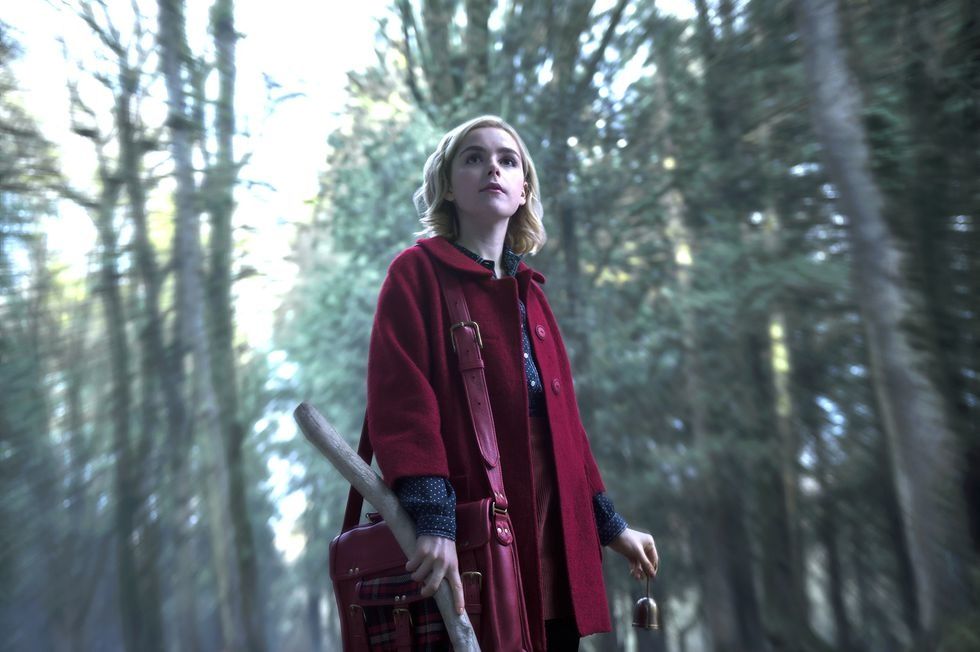 Even from the promo pictures that they've released, the story-line seems much darker and more twisted than the campy kids' show it's being rebooted from. The trailer showed what looked like more of a coven-vibe of witches and lots of dark magic and murder/resurrection, as opposed to the friendly Zelda, Hilda, and Sabrina running around saving the day that we are used to. The story is supposed to follow the original graphic novel of the same title. As a horror movie buff, I'm totally HYPE.
2. A crossover with CW's "Riverdale."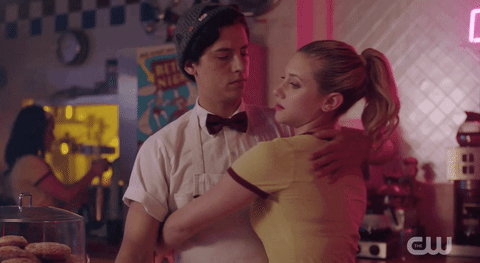 "Riverdale" has been one of my favorite TV series since it was first released. And -- fun fact! -- both "Riverdale" and "Chilling Adventures of Sabrina" derive from the same comic book, "Archie," which means they're from the same world! And "Chilling Adventures of Sabrina" is from the creators of "Riverdale," plus they're in neighboring towns (Sabrina is from Greendale, while the characters in "Riverdale" are from, obviously, Riverdale)! So a cross-over at any point is totally plausible. I know one's on Netflix and the other's on the CW, but if the writers don't take advantage of this opportunity, I'm going to have a bone to pick with them.
3. A potentially evil Sabrina.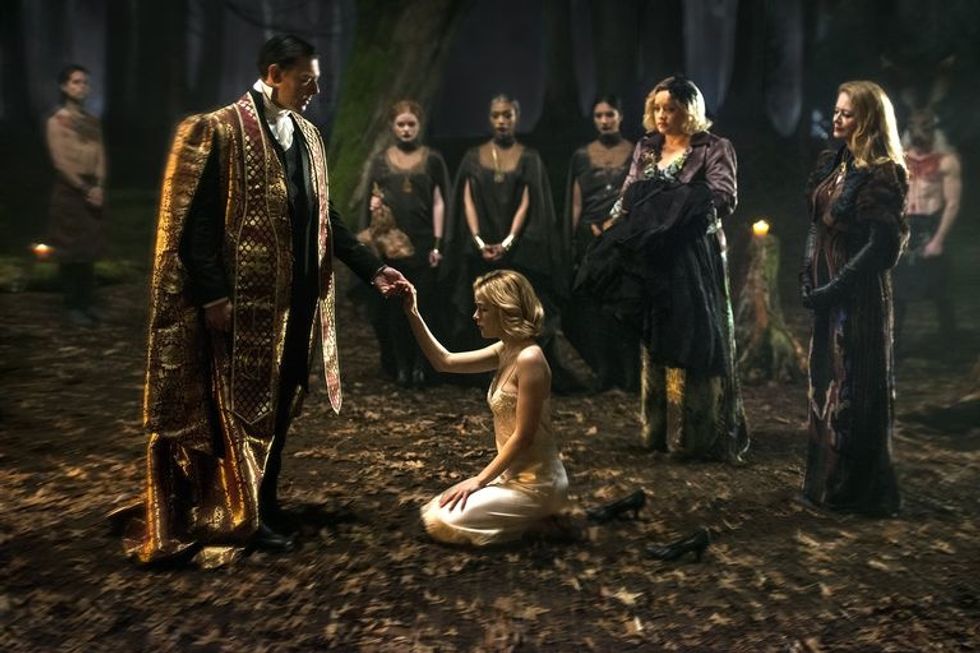 This doesn't look too promising for our good witch, Sabrina, does it? Deadline described the picture above as "Sabrina...coming up against her dark baptism, with her aunts Hilda (Lucy Davis) and Zelda Spellman (Miranda Otto), and Father Blackwood (Richard Coyle) pushing for her to sign her name in the book and become a Bride of Satan." And the trailer also showed her seemingly resurrecting a dead body in one scene with a group of other witches. Me? I would personally love to see an evil Sabrina Spellman, at least for a few episodes' time. And, if expectation six turns out to happen, we may see just that!
4. More diversity when it comes to its characters.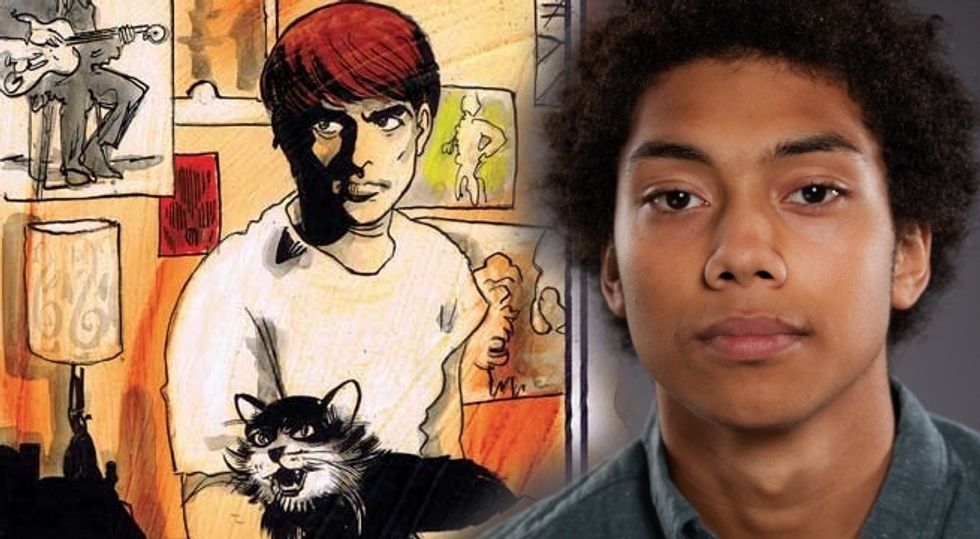 Sabrina's cousin, Ambrose Spellman, is set to play a big part in this reboot, being placed under house arrest by the witches for God only knows what. Not only is he supposed to be a big troublemaker, but he's also reportedly a pansexual character, which adds some diversity into the universe! Actor, Chance Perdomo, is set to play him.
5. A more twisted version of our favorite witchy aunts.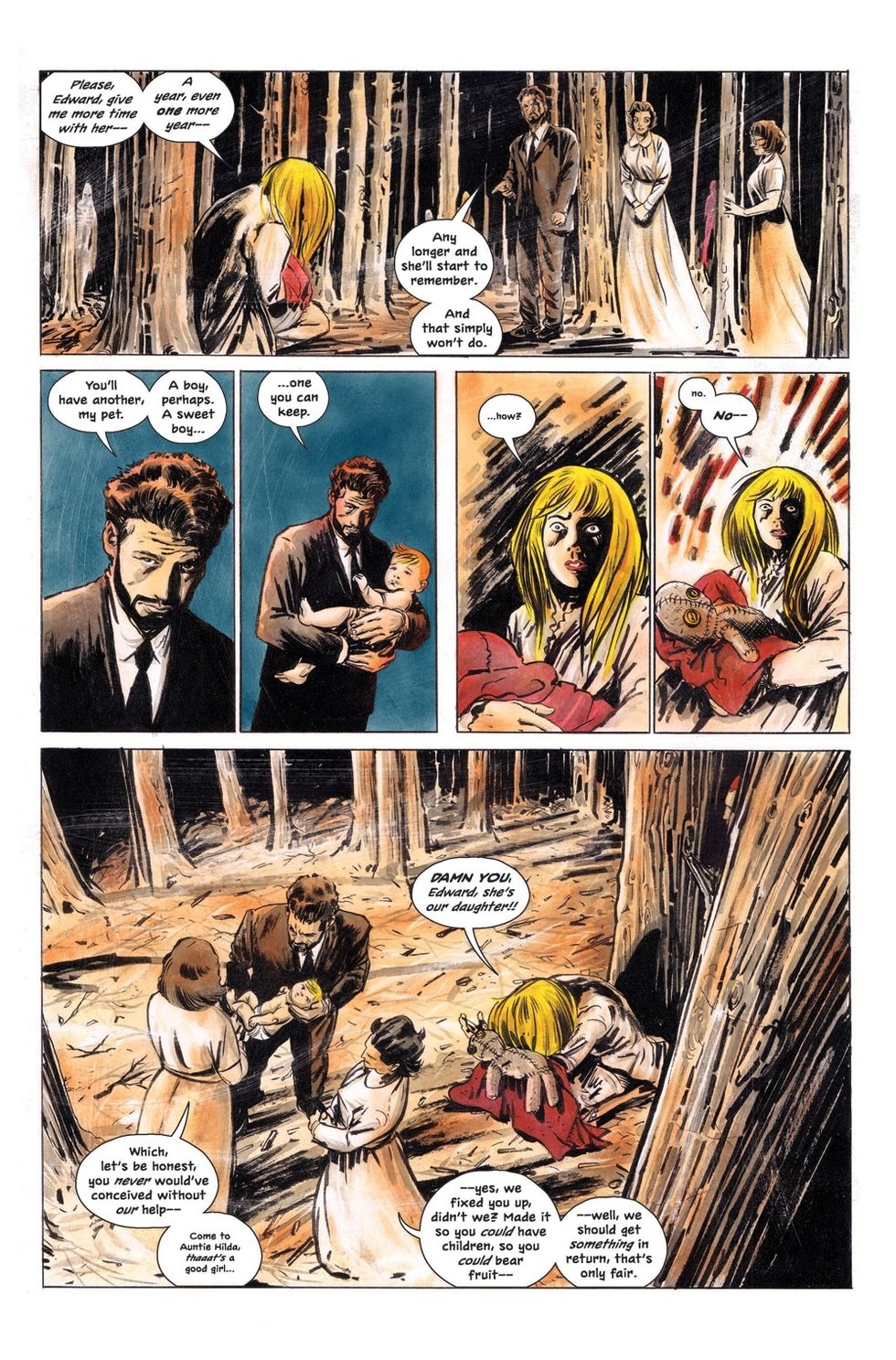 The above picture is an actual scene from the graphic novel from which the show is based on, where the aunts take Sabrina away at a very early age from her parents. While Hilda is seen as the more nurturing of the two, and is described as such in the show, Zelda is seen as the disciplinary figure and falls very much in line with the ideals of the Church of Night. At the end of the trailer, you can see a confrontation between the two where Zelda "kills and buries her sister in the yard." Don't fret, fans, Hilda makes a reappearance dragging herself out of the mud seconds later, growling her sister's name. But that scene alone shows a much different version of the aunts than fans are used to, and a side of them that I'm very intrigued to see! I personally hope Netflix pushes the envelope of darkness with them as much as possible!
6. Harvey Kinkle's fatal mistake.
***HUGE SPOILER ALERT!!!!***
In the original graphic novel that the series is following, Harvey Kinkle, Sabrina's love interest, dies at the hands of other witches, because he finds out their secret. They did say the plot was darker, right? Now, we can only imagine if they follow this plot how unhinged Sabrina will be at the fact that her love dies. Maybe enough to turn her into a dark witch? Or enough to make her want to kill the other witches? We'll have to wait to find out, sadly...
7. A cameo by Melissa Joan Hart.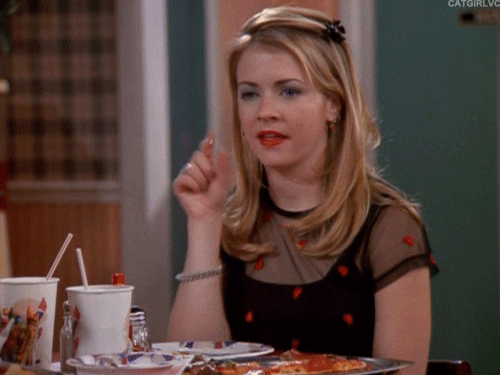 This one's more of a high hope than anything else since Hart isn't expected to make an appearance. But, I mean, super-fans can dream, right??
"Chilling Adventures of Sabrina" is set to release October 26th!