Chick-fil-A is one of the most popular fast food chain restaurants in America. If you are just as addicted to the waffle fries and Chick-fil-A sauce as I am, here is the list for you. I compiled together a list of recipes of my favorite secret drink and menu items I learned and made while working at Chick-fil-A.
Frosted Hi-C
This drink is one of my favorites. Simply tell your cashier to make a frosted lemonade but instead of lemonade, use Hi-C. It is super refreshing and tastes great! You can also experiment and use root beer, coke, cherry coke, or any other fountain beverage.
Oreo Frosted Coffee
Can't decide between a milkshake or the need for some caffeine? f you're a fan of the Frosted Coffee, switch things up a bit and ask for a scoop of Oreos in the coffee! It gives you best of both worlds.
Arnold Palmer
This well-known drink can be ordered at Chick-fil-A too! Simply ask for half lemonade and have sweet or unsweet iced tea.
Strawberry Lemonade
I promise you, this will taste incredible. Order a regular lemonade, but ask your cashier to put strawberries in it (the same strawberries they use for milkshakes). Every location will be able to create this drink due to the Strawberry milkshake being sold year-round.
Root Beer Float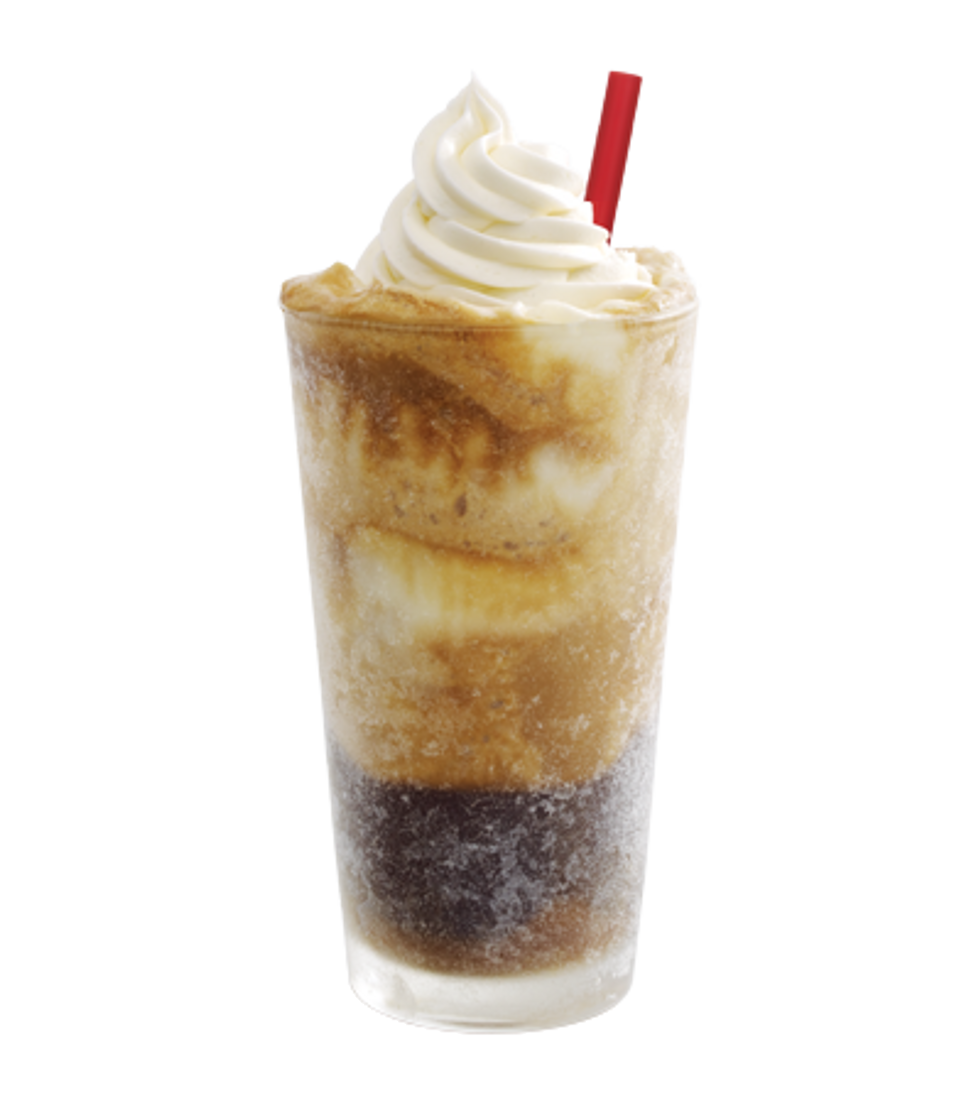 https://www.pinterest.com/pin/120963939968105391/
You can never go wrong with a drink like this. You can create this drink yourself by ordering root beer and ice cream on the side, or just ask your cashier to combine the two in a medium or large foam cup (99.9% of them will say yes, Chick-fil-A workers are known to be nice).
Peppermint/Cookies n' Cream Milkshake

This seasonal combination is the ultimate festive dessert. During winter when the Peppermint Shake is in season, just ask for a scoop or two of Oreo cookies along with your milkshake. The combination tastes amazing.
Strawberry Peach Milkshake
Want something sweet in the summer? The Strawberry Peach Milkshake will hit the spot. This milkshake order will most likely be understood by the cashier when ordered by name, but just in case make sure to specify the milkshake uses half of both ingredients.
Fried Chicken Club Sandwich
This is a more commonly ordered "secret" item, but if you prefer fried chicken over grilled, simply ask to swap it out when ordering the Grilled Chicken Club. You get a tasty sandwich and the honey roasted barbecue sauce many don't know about either.
Chicken Quesadilla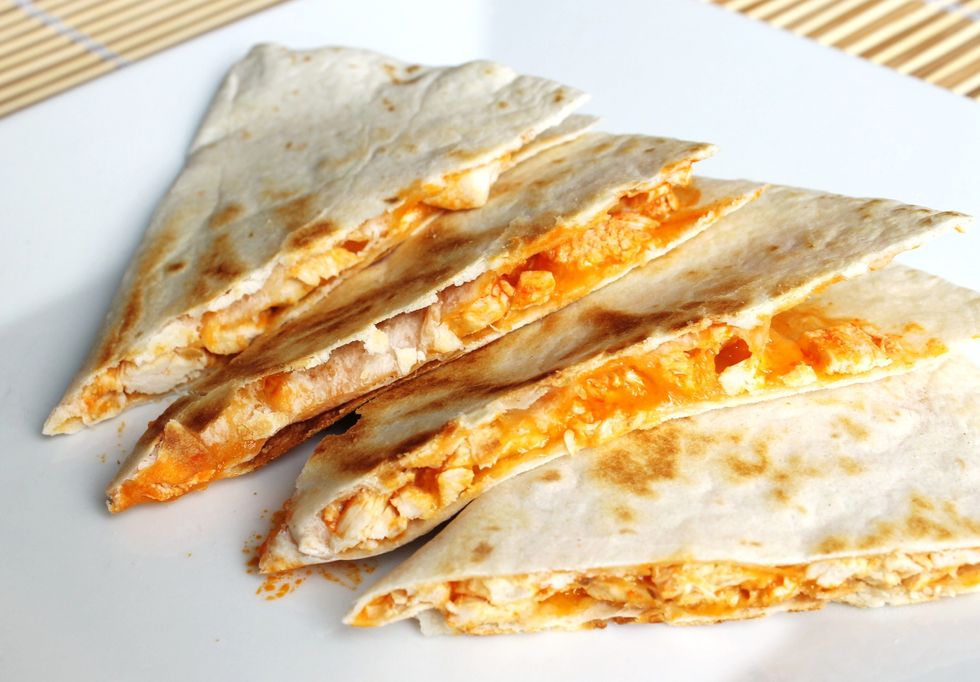 https://purpleclover.littlethings.com/lifestyle/1519-17-secret-fast-food-menu-items-will-change-way-you-order/item/chik-fil-chicke
Craving Mexican? Here is a secret item many don't know about! The chicken quesadilla is actually on some menus in the Southwest, depending on the location. But if not, you can still order it anyways! Simply ask for char-broiled chicken and melted cheese in a large tortilla. Bam, there you have it.
Honorable Mention: The Honey Roasted BBQ Sauce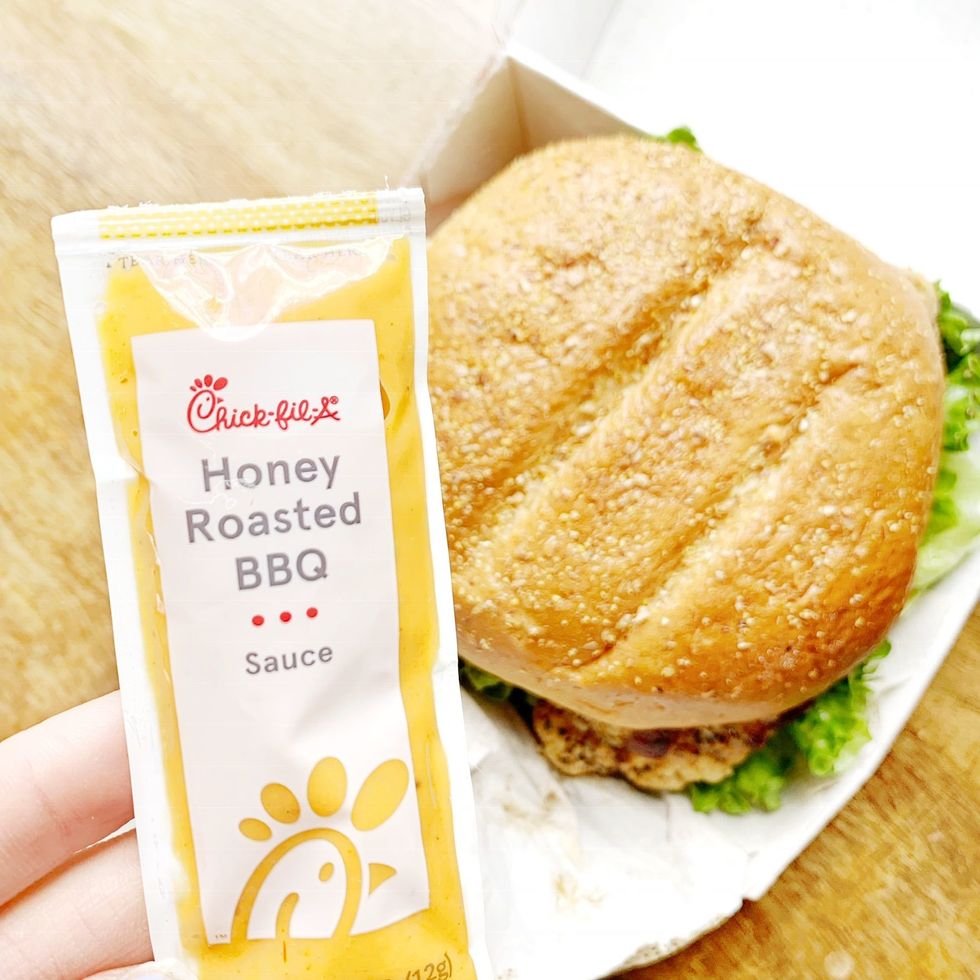 https://www.pinterest.com/pin/328551735317603224/
Although not technically a secret item, it has come to my attention many do not know about the Honey Roasted BBQ sauce, most likely because it is packaged differently than the other sauces and kept away unless ordered with the Grilled Chicken Sandwich. I can confirm that if any sauce in this world dares to top the beloved Chick-fil-A sauce, it is this one. The smoky combination of taste is highly addicting. If you are curious on trying it, just ask your cashier during your next visit for a handful of the sauces, even if you aren't getting a Grilled Chicken Sandwich!