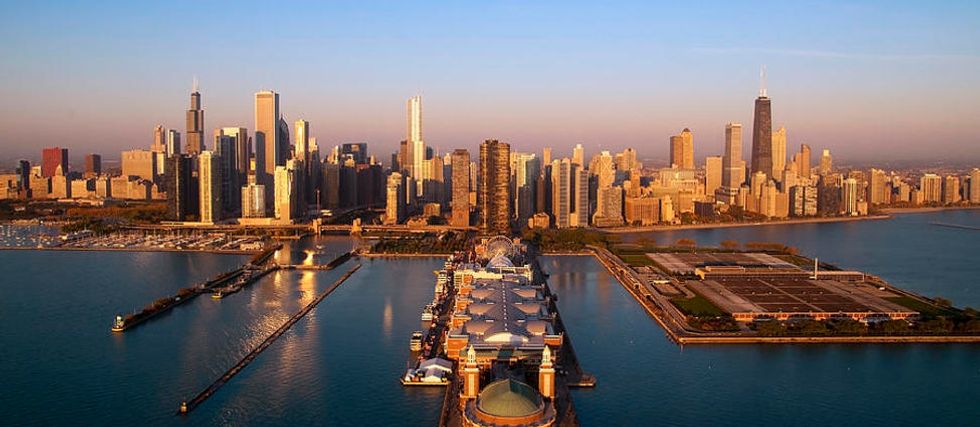 If you're from Chicago, then you probably have an overwhelming love for the city. You probably love the hot and sunny summers and the view from your car window as you drive through the core of the city. You probably love all the one-of-a-kind restaurants whether that be in Wicker Park, River North, Lincoln Park, etc. Italian beef, pizza, and hotdogs are a few of the many foods you can't go wrong with in Chicago.
In addition, you probably love all or one of the iconic sports teams, whether that be the Bulls, the Bears, the Blackhawks, Cubs, or White Sox. The atmosphere of the city is definitely one that resonates with your soul.
However, if you are a die-hard Chicago fan, there's no denying the fact that the city has some major issues.
Chicago is great, don't get me wrong, but some issues the city faces include government corruptness, insufficient education funds, poverty, and gang violence.
If you're a person like me, who loves Chicago, it is our duty to make it an even better city to explore.
To begin, I guarantee if you are spending the day on Michigan Avenue, spoiling yourself with good food and expensive shopping, you are going to see a homeless person sitting on the dirty sidewalk. Don't ignore them. Some people forget this person is an actual human being with feelings too. Whatever their circumstance for being homeless is, it truly does not matter. They demand basic needs for survival just like anyone else.
No, you don't need to give them all your money, but consider giving them a case of water, a warm meal from a restaurant nearby, or a pair of warm socks to aid in the harsh Chicago winters. Encourage them to head to the nearest shelter with the resources they may have gained.
On the other hand, if you do have some money to spare there are many places in Chicago that could use your help. You can find a local Chicago public school and ask if they need donations in money or supplies. Encourage others to donate. Times can be rough for everyone.
With a click of a button, you can find places in Chicago that need your money but more importantly your time. The options are endless whether that be helping at homeless shelters, senior homes, animal shelters, youth groups, and more. Some places to look into would include, the Greater Chicago Food Depository, PAWS Chicago, Misericordia, Chicago Legal Clinic, or the Center on Halsted. If you love Chicago, you should allow others the same experience you have by giving a helping hand.