We have all had our "model" moments. Whether it was in front of your bedroom mirror, an especially fabulous night out with the girls or an actual audience, it's something fun to dream about. I recall playing dress up and walking down the runway (aka hallway) with my sister when I was little. I've even dabbled in destroying some perfectly good clothing in an attempt to be creative and artsy. While my reputation as a clutz and my uneven homemade jorts are proof that I should clearly stick to writing, many others who explored modeling and designing developed a passion for them and have untapped potential just waiting to be discovered. Is that you?

Charleston Fashion Week is a five-night fashion event that showcases collections from nationally renowned designer runway shows as well as Charleston's local high-end boutiques and emerging talent from across the country. CHSFW has come a long way since starting in 2007 and has established itself as the premier fashion event in the Southeast.
CHSFW is currently on the hunt for this year's emerging designer and model talent. There will be a professional panel of fashion icons including Fern Mallis, the founder of New York Fashion Week (pictured center below) who will be waiting to turn dreams into realities. This event provides those looking to break into the fashion world an opportunity to win amazing prizes as well as network with professionals in the industry.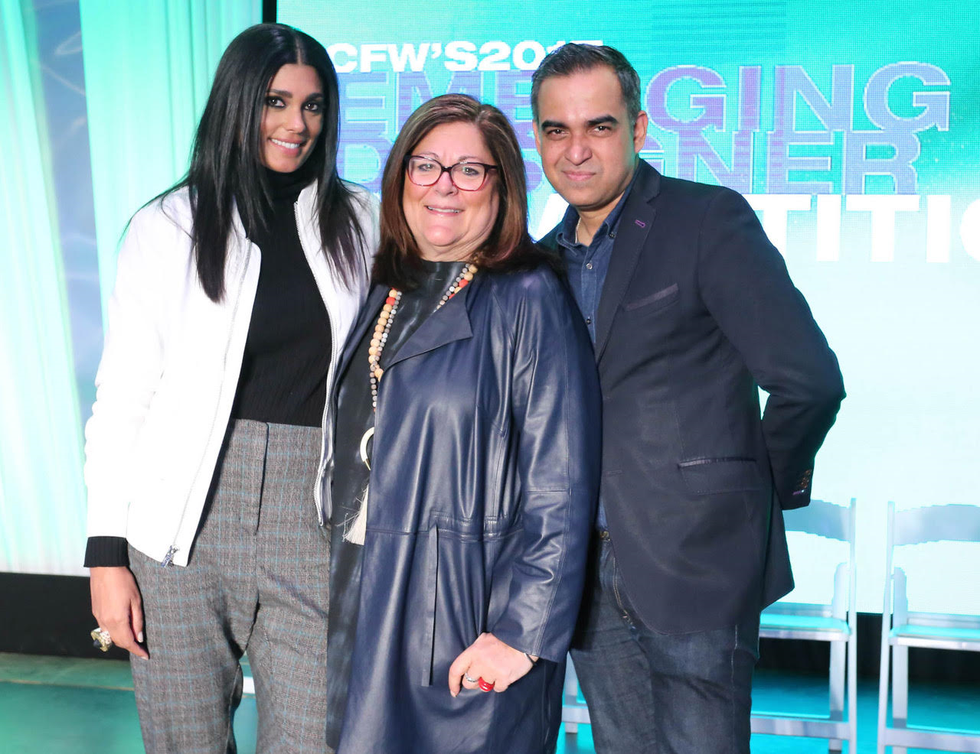 All selected models for the runway show will be given weekly Fashion Village passes as well as the chance to win cash prizes, mentorships by industry leaders, and the opportunity to be seen by the countries top agencies. Many past models have gone on to sign with top agencies like Directions USA, ELITE DIRECT and ELITE NYC.
Designers selected also have the chance to win a large cash prize, a runway show as a featured designer in Charleston Fashion Week 2019 and mentorship. Past participants have gone on to great success including being cast in design shows like Project Runway, working for and with top fashion designers and retailers like CADET, Libertine, Lily Pulitzer, Ralph Lauren and being featured in VOGUE, Vogue.com, Elle.com, Sports Illustrated, Marie Claire and more.
If you are hoping to break into the elite fashion industry, this is the way to go. Over 331 million media impressions are created by CHSFW through the coverage and support by local and national reporters, journalists and photographers. Previous years included coverage by CNN, Huffington Post, InStye.com, Glamour.com and more.
Applications for up and coming models and designers are now live and Charleston Fashion Week can't wait to discover new talent. The deadline to apply as a designer is November 1st and for models, the deadline is November 13th.
If fashion is your passion (hey, that rhymed) don't miss this elite opportunity to get involved in the industry and show off your talents. For the rest of you who are aren't quite as graceful on the runway or gifted in the design room but still have a love for fashion, join me at the show this year on March 13 through the 17th.