First, let's establish the underlying difference between our 'personality' and 'mindset.'
Wiki says that personality is theoretically defined as a set of our habitual behaviors, cognitive, and emotional patterns evolved from biological and environmental factors. Okay, so I won't be giving you a philosophy lecture, but this is important. Here, we have our mindset, the established set of attitudes held by someone.
Doesn't that make you feel great? Basically, by definition, you literally hold the power to control your thoughts and responses. Science!
You have the power to stop and question your surroundings. What matters is how you turn your questions into your words and further actions. Even though you think you're so notable, do you actually think before you say or do something?
We're young, we question things, make assumptions, and my personal favorite– we can really hurt ourselves and others along the way.
Whether it is your realization that you rushed yourself into a one-sided relationship, failed to see one of your most loved ones before an unfortunate unexpected death, or always attracted fake friends, don't panic. Don't hate yourself or the world. I am here for that.
As I said, think before you do or say, especially, via text. Anything you send is instantly retrieved and stored. I'm not here to scare you, however, words are meant to have applied meanings, at least in my opinion.
#1 Don't Explain Yourself– If You Must, Do It Earnestly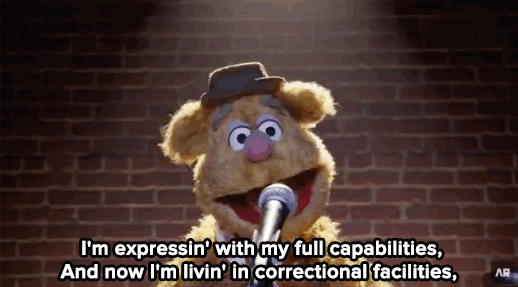 Words have multiple meanings as well, and we often–at times, twist words into other meanings. Typically, this is where common arguments can happen. We never like to be misunderstood by people, and we always want to be understood. The only solution of not letting words bother you is to not explain yourself in the first place, or if you must, make sure it involves your facial expressions or echoes considerate and moral approaches to improving the situation for everyone's sake.
#2 Good Vibes–What Everyone Seeks
When it comes to treating people the way you would want to be treated, it makes life already more simple. You can't override a positive attitude, that's it. People want what they want, usually it being for themselves. Same as when you want things, they usually consist of what you want. But, if we were to view what others wanted in our own eyes, are we doing what is needed for our purposes?
No, we're just imagining it, baby.
#3 Don't Trust Anyone
Honestly, I have gone through this the most, and it reveals enough about me already as you can tell: I am a very open person. With that being said, you may be as well. It takes less time to let a person in than to let them go. It takes more time to recover those broken wounds that could be built off the premise of an embarrassing topic in which we felt-the-need to share with that person after a few cocktails in.
We're susceptible to opening up to just anyone that we feel "appreciated" by. Just be careful to whom you open up to, especially keep in your mind that we all are capable of stirring damage.


#4 Don't Blame yourself, Life's Too Short For That.
We have our angry tempers just waiting to explode on an irrelevant scale– ranging from "I need to feel acknowledged" to "I hate myself." It's normal to have emotions. It's all a part of our drives. It's never okay to beat yourself up. We all have a lot on our minds, and our reactions are generated as if it were controlled by a switch. If you begin to notice, its actually how well you react or confront your present situations. This is my first semester at college and, unfortunately, a very good friend of mine who taught me and many, passed away. I was a wreck, I loved the guy, if only i saw his face once more. On the bright side, it made me really appreciate life.
#5 The Pros and Cons of Keeping Your Cool

Do you confront or compare?

Imagine the positives of keeping your cool, e.g., in a tense situation. I've had a fair share of raging emotions in my past that I just felt were impossible to control, but never had there been a better feeling from knowing you handled a situation that could have resulted in more damage– even trouble


#6 Know Your Worth
Before you shout at your mother for constantly bugging you about your future, remember who raised you while you're simultaneously acknowledging your worth.
The idea of knowing what will actually benefit you scares you. Don't let it scare you.
#7 Just "Do You"
As you tell others the commonly adorable phrase to just, "Do you," you believe it is right, even though you sometimes forget to do the same for yourself. You're getting older, and you still forget. So, don't assume you can impact other people's perspectives before you've reconstructed your own. Remember to love yourself, respect everybody, and that you, my dearest friend, can do anything.
#8 To People Who Have "No Problems"