Nearly every Youtuber I watch promos The RealReal in nearly every video. I have to say that I was skeptical of the prices they paid for these designer goods. How could a vintage Fendi bag sell for $100? It just doesn't make sense, especially considering how trendy it is right now, $100 is way below market value.
DRESSING LIKE A 90's SUPERMODEL FOR A WEEK!www.youtube.com
While scrolling through the comments on Amber Scholl's latest video I noticed people commenting that many of the bags looked fake. Honestly, I'm not that familiar with what real Chanel looks like, but I kind of agreed, the leather looked cheap. I also noticed a comment or two saying that Chanel was suing The RealReal for selling counterfeit bags and for misleading their consumers to believe that Chanel has verified the bags for authenticity. Even Amber said that they have experts verifying their merchandise in the video.
Last year, Chanel filed a lawsuit against What Goes Around Comes Around, another luxury resale site. Now they are suing The RealReal for trademark infringement and counterfeiting. Chanel claims that "through its business advertising and marketing practices, [The RealReal] has attempted to deceive consumers into falsely believing that The RealReal has some kind of approval from or association or affiliation with Chanel of that all Chanel-branded goods sold by The RealReal are authentic." Chanel has never approved, associated or affiliated with this company. Chanel believes that this misleading advertising would attract more customers. They also have alleged that The RealReal has sold at least 7 counterfeit handbags. Chanel was able to determine this through the serial number on the bag which did not correspond to the serial number for that type of bag. Chanel believes that the expertise to authenticate Chanel bags only resides within Chanel.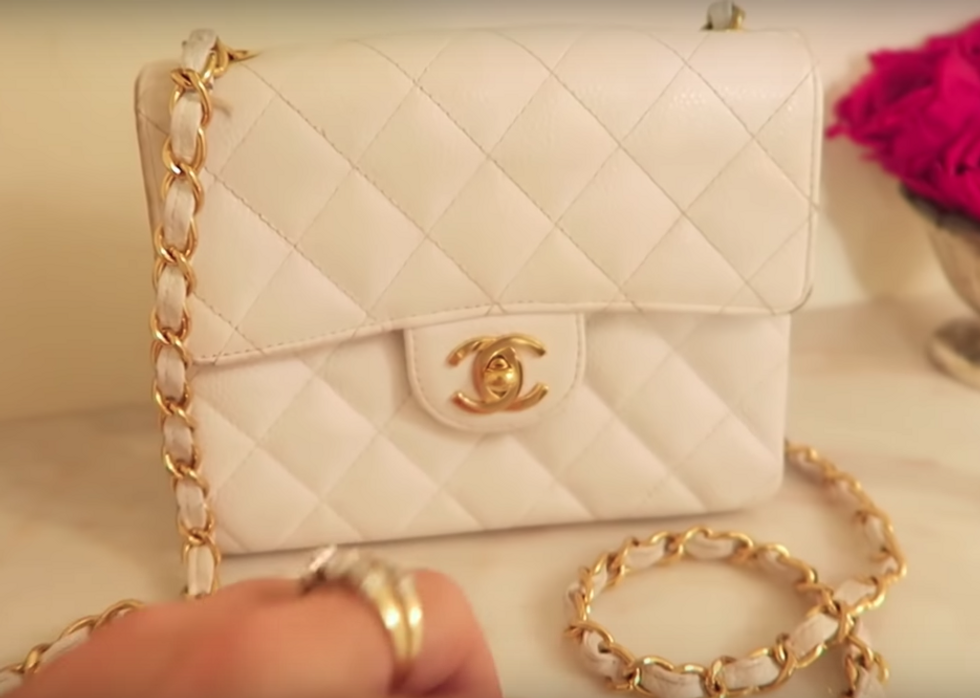 One of the bags shown in the video.
Chanel is seeking monetary damaged and injunctive relief, which would force The RealReal to immediately stop the sale of counterfeit goods. They also want The RealReal to recall the fake bags and to notify customers going forward that these bags are not verified by Chanel.

The RealReal feels that this is just an attempt on Chanel's end to stop the resale of their goods. Chanel has been more reluctant than other brands to allow the resale of their goods, which could explain their multiple suits against companies of this kind. I guess we'll have to wait and find out.