Thanks to Chanel's announcement that they're kicking fur and exotic skins — including crocodile, lizard, and snakeskin — we have another high fashion brand taking a stand against animal cruelty.
"At Chanel, we are continually reviewing our supply chains to ensure they meet our expectations of integrity and traceability. In this context, it is our experience that it is becoming increasingly difficult to source exotic skins which match our ethical standards. An opportunity to create a new generation of high-end products."" - A spokeswoman for Chanel
Chanel isn't the only luxury brand to ban barbaric fashion.
"Real fur is extraordinarily old-fashioned. It's not relevant, it's not sexy, it's not fashionable, and it's not cool." - Stella McCartney
Wearing animals is not luxury, it's just really disgusting. It's so unhealthy to be skinning crocodiles to turn into products for us to wear. Can you imagine wearing someone else's skin and calling it to fashion?
What a health hazard.
Amidst this worldwide pandemic, it cannot be safe for the workers to still have to tend these animal skinning factories.
The pandemic is caused by the zoonotic disease, coronavirus, which can transfer from animal to human and vice versa.

Maybe fashion schools need a class in health hazards and ethics. Isn't high-end fashion all about class? Let's not fail the fashion industry, it's time for a serious lesson.
Here's a full list of truly high fashion brands~
ALL of these companies (& more) have banned fur! - Michael Kors - Versace - J. Crew - Lacoste - Giorgio Armani - Ca… https://t.co/hu5MPM62Dd

— PETA (@PETA)1543095000.0
It's amazing to see the real ones making fashion what it is, art. These luxury brands respect their employees by not subjecting them to a health compromising work environment.
Louis Vuitton needs to cut it out
PETA's video exposé reveals the suffering and agonizing deaths of crocodiles in Vietnam to make "luxury" leather bags for Louis Vuitton and other brands —help stop this! There's a petition at the end for you to sign. Make sure you sign the petition.

Hermes has an entire alligator and crocodile factory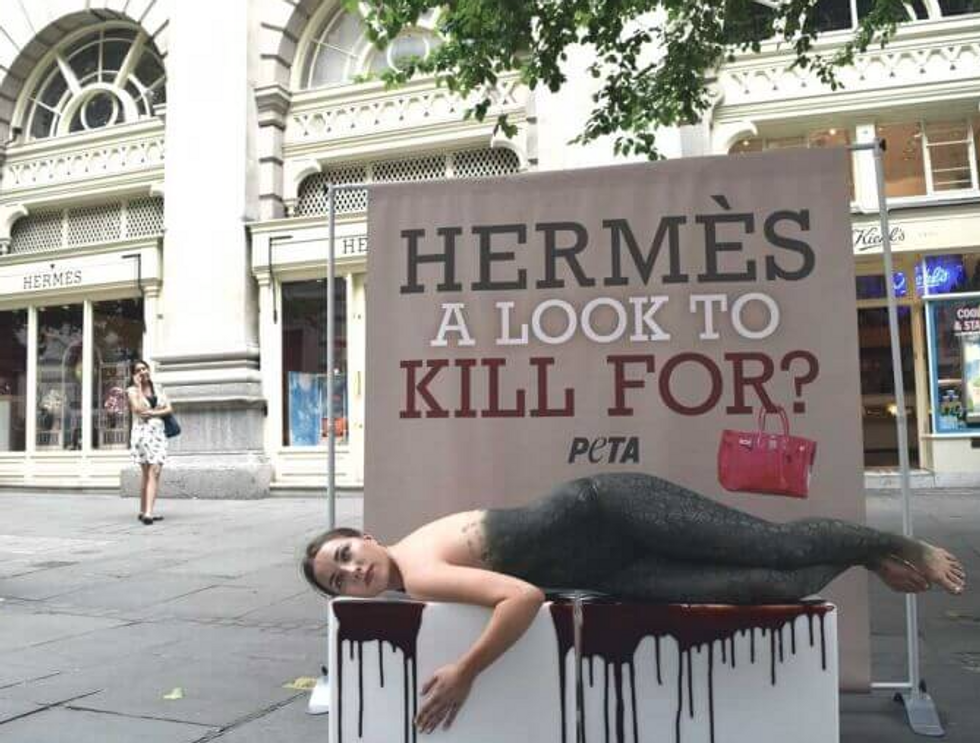 Thousands of crocodiles and alligators are crammed into concrete pits and filthy pools—all killed for their skin before even reaching adulthood. Some of their infamous Birkin and Kelly bags are wrapped in crocodile skin and sold at the same price as real estate.
Dior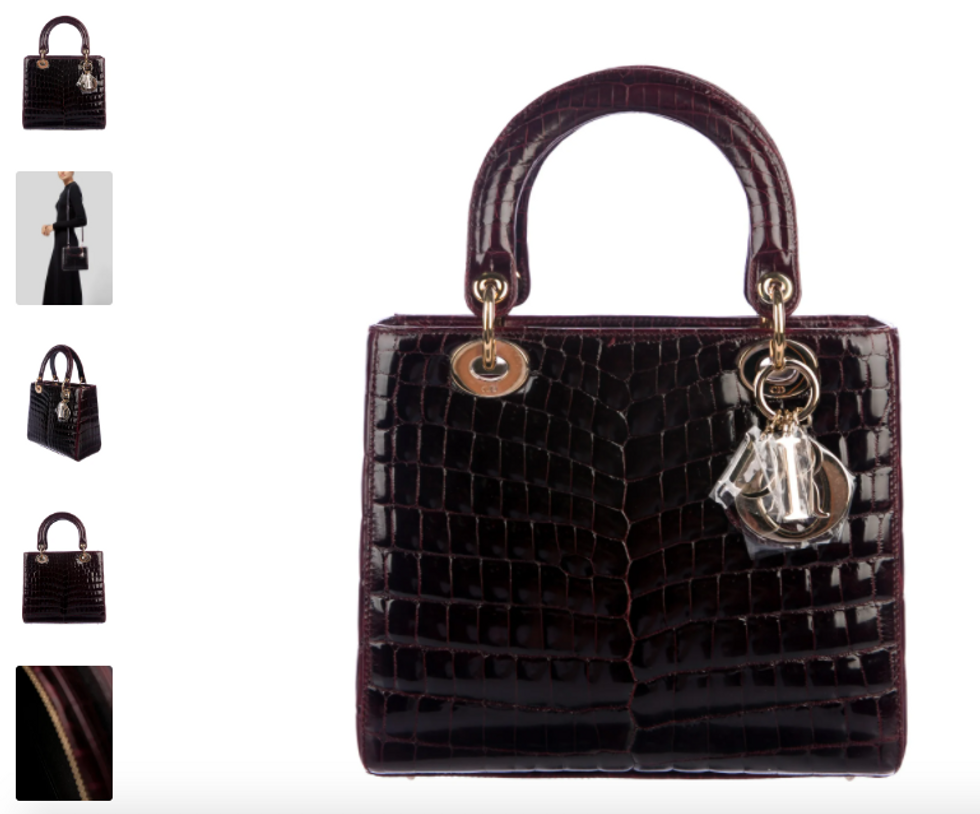 Due to legality issues, Dior does not advertise their exotic skins. Don't worry, there's plenty of evidence thanks to influencers. Unlike Hermès, Dior also does not advertise its exotic skin factory's location. I think Dior needs to call their lawyers.
Here's how you can take action through Peta, sign their petition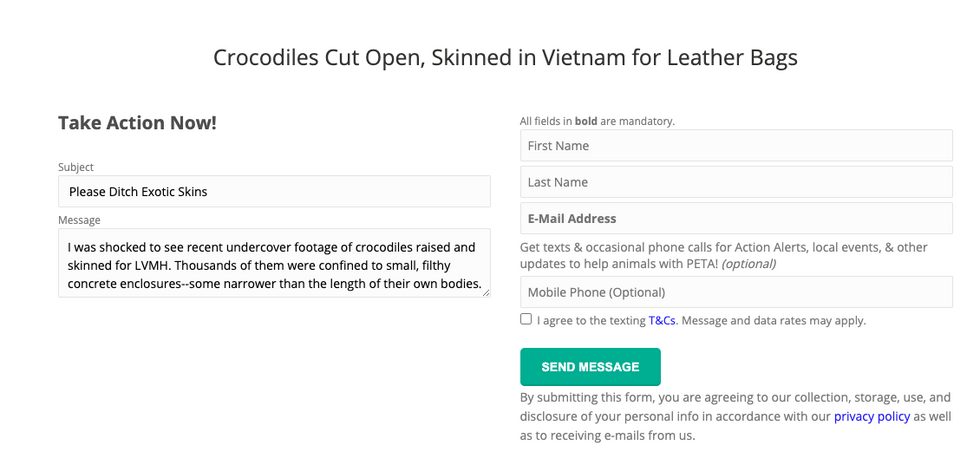 Please click this LINK and scroll down to sign the petition.