For many people, 2017 was a year of hardly any ups and majority of downs. Although we are moving forward to a year full of new resolutions, new beginnings, and new hopes for our future, it is proper to remember and memorialize those that we lost this past year. From singers to comedians, actors, and actresses to public figures, here is a list of those that have shaped history through pop culture, movements, and more.
1. David Cassidy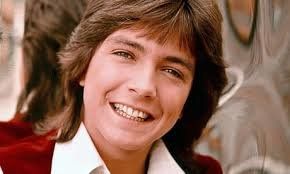 In the 1970's David Cassidy was the quintessential definition of a teen idol. As Keith Partridge on "The Partridge Family," he graced the screen as the handsome older brother that every single pre-teen girl fawned over during the early '70s. After a string of a successful solo career, he was added to the list of former teen idols who was featured on a beloved All-American family sitcom.
In late November of 2017, he passed of liver failure, leaving behind two children, one being Katie Cassidy who many know as the "Arrow" star. When word of his passing was made public, middle-aged women across the country mourned of the loss of what was one of their first teen heartthrobs and the man whose Tiger Beat posters were plastered across their bedroom walls.
2. Jerry Lewis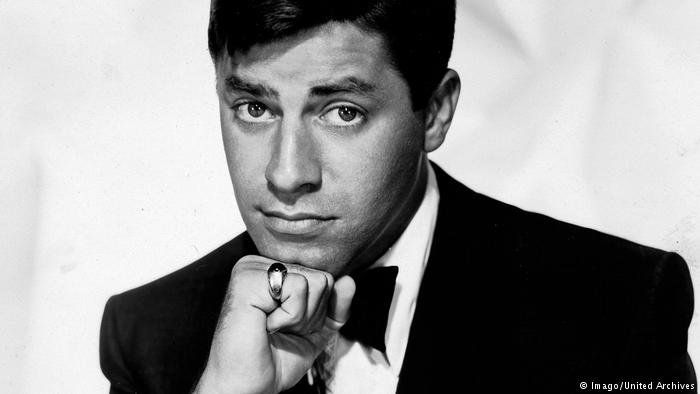 If you know a bit about the comedy circuit, you know exactly who Jerry Lewis, is and that he's one half of the duo with Dean Martin. With acts such as the original "Nutty Professor," nightclub shows at the Copacabana, and appearances on multiple late night TV shows, Jerry Lewis brought laughter and joy to television screens, radio stations, and cinemas appropriate for all to enjoy.
What makes him so original and different from comedians today is that he took the time to match up to his comedy acts to the background music he conducted. He took the time to make every piece organic and original, and he incorporated the art of music, miming, and imitating to his acts — something we rarely see today.
Aside from being a comedian, one of his biggest roles is his philanthropic work with the Muscular Dystrophy Association. From 1966 to 2010, Jerry Lewis hosted the telethon starting on Sunday morning and leading into Monday morning of Labor Day. He eventually became the Association Chairmen and raised billions of dollars for children and adults everywhere. After his passing, the comedy world was in mourning, memorializing the man that he was and the laughter he brought to pop culture.
3. Mary Tyler Moore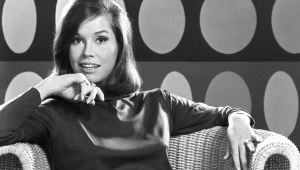 After the success of the "Dick Van Dyke Show," Mary Tyler Moore played Mary Richards, a single, 30-year old who moved to Minneapolis, Minnesota in the early '70s to start her career in a television station. When she goes in to apply as a secretary, she comes out as an associative producer, proving to little girls everywhere that with the right drive and the right mindset, you really can "make it after all."
What made Mary so unique was she took the feminist movement by storm and inspired women of all ages, teaching them being single at that time in history was nothing to be ashamed of. You didn't need a man to rely on, if you fought with your stubborn boss hard enough, you would be successful, and with a fabulous wardrobe, you could conquer just about anything. Along with that, she was not afraid to discuss topics in front and behind the camera such as equal pay for women, birth control, and abortion, all of which were deemed taboo at that time, especially on television.
Aside from acting, she was also an activist for Juvenile Diabetes, having struggled with diabetes herself, the Humane Society, and Farm Sanctuary. On January 25, 2017, she was admitted to the hospital after a battle with pneumonia and passed at the age of 80. The now-grown women cried at the loss of their first idol who told them that they could be what they wanted. She made it after all.
4. Glen Campbell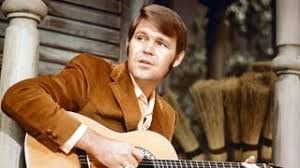 In the early 1960's, country music recognized a new face and a handsome front man in Glen Campbell. As an entertainer who graced the stage on variety shows such as "The Carol Burnett Show," "The Johnny Cash Show," and much more, he made history in the country music genre.
By the 1970's he became a crossover star with country-pop hits such as "Rhinestone Cowboy" and "Southern Nights" in which stars such as Brad Paisley and Blake Shelton have described as, "the type of songs that are somehow embedded into your DNA, you know it so well." In 2005, he was finally inducted into the Country Music Hall of Fame, rightfully earning his place in such a prestigious Hall.
In 2011, at the age of 75, Glen was diagnosed with Alzheimer's. He publicly battled with this treacherous disease, and he spoke to legislatures about passing all sorts of bills in regards to the disease. In 2012, he was awarded the Grammy Lifetime Achievement Award, which would be one of his final public appearances.
At the age of 81, he passed on August 8, 2017. The Rhinestone Cowboy has found his way to peace.
5. Don Rickles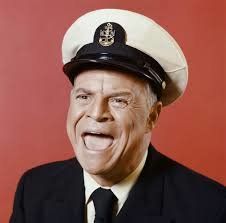 Similar to Jerry Lewis, Don Rickles was known for his comedic act, but was titled as an "insult comedian." He tore down everyone, from himself to his wife, to even the beloved Mr. Ronald Reagan when he was in office. As a regular guest on "The Tonight Show with Johnny Carson," and later appearing on "Dean Martin's Celebrity Roast," Don Rickles did not discriminate on who he insulted because everyone had a fair chance.
My generation best knows this man as the voice of Mr. Potato Head in "The Toy Story" trilogy, as well as being a regular guest on "Jimmy Kimmel Live." On April 6, 2017, he died of kidney failure, leaving behind memories of laughter and insults of those he loved.
6. Hugh Hefner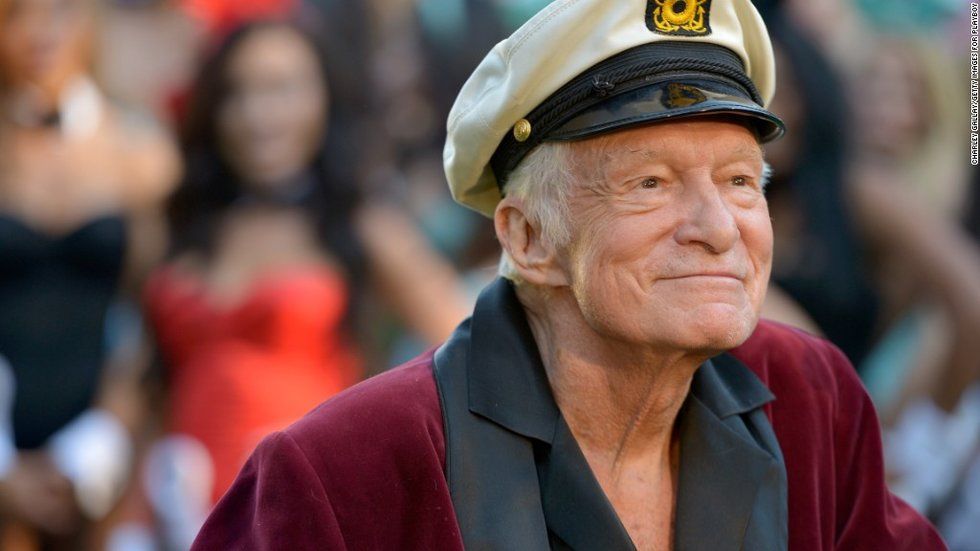 Behind bunny ears and a famous mansion stood the creator of the most popular men's entertainment magazine.
Hugh Hefner rose to fame with his first issue in December of 1953, featuring Marilyn Monroe. Though his career choice and magazine enterprise was a controversial topic, in a sense, Hefner's take on the portrayal of nude women was as classy as it could get. He advocated for choice in anyone and everyone's sexuality, and his work allowed the topic of sex to be as comforting as can be. His impact on the adult industry as well as pop culture has left many devastated, and left the idea of parties at the mansion a thing of the past.
---
Though we lost many great ones in the year 2017, their impact and the legacy they have left behind through pop culture and the Hollywood scene has been memorable. They have shaped pop culture as we know it, and they will always be remembered for all they did throughout their careers. Rest in paradise, beauties.