Christmas is one of my favorite holidays for many reasons -- spending time with family, pigging out on food and getting nice presents. Being raised in a family where my father's side is Catholic and my mother's side is Buddhist, I got to experience Christmas in two different ways. On my father's side, the holidays often involve going to church on Christmas and visiting holiday-themed events in the Bay Area. With my mother's side, we tend to do the holidays a bit differently.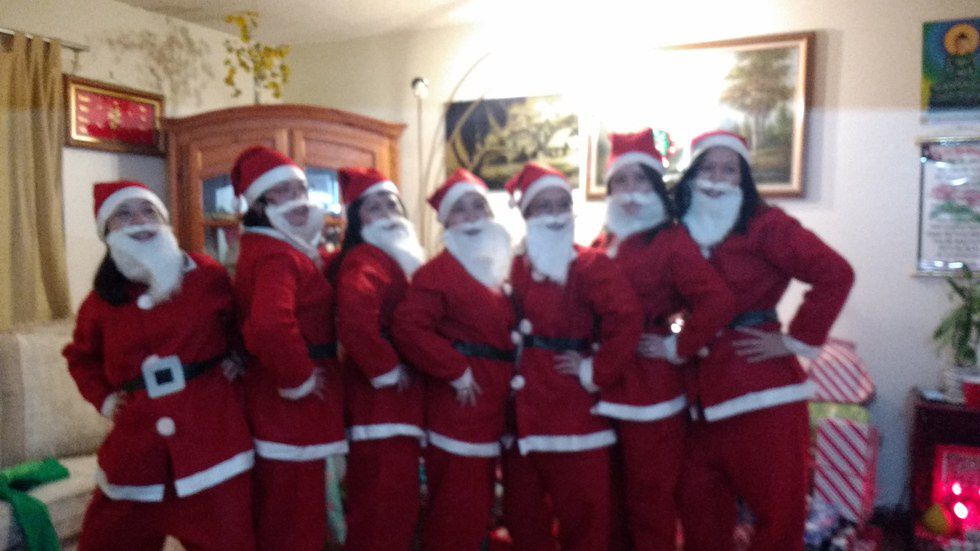 When your squad's outfit is on point and it's Christmas. #sleigh
Although there are a few differences with each Christmas party from my mother's side, some things still remain the same. For something new this year, my aunts and my mother decided to all dress up as Santa Claus. It was a funny surprise for the whole family. Another new thing that happened is that my now 1 year old cousin, Colin, is a bit older and able to participate more in the traditions we always celebrate each year. Unfortunately, he doesn't fully understand the idea of waiting to open the presents, and we had to constantly stop him from tearing up the wrapping paper.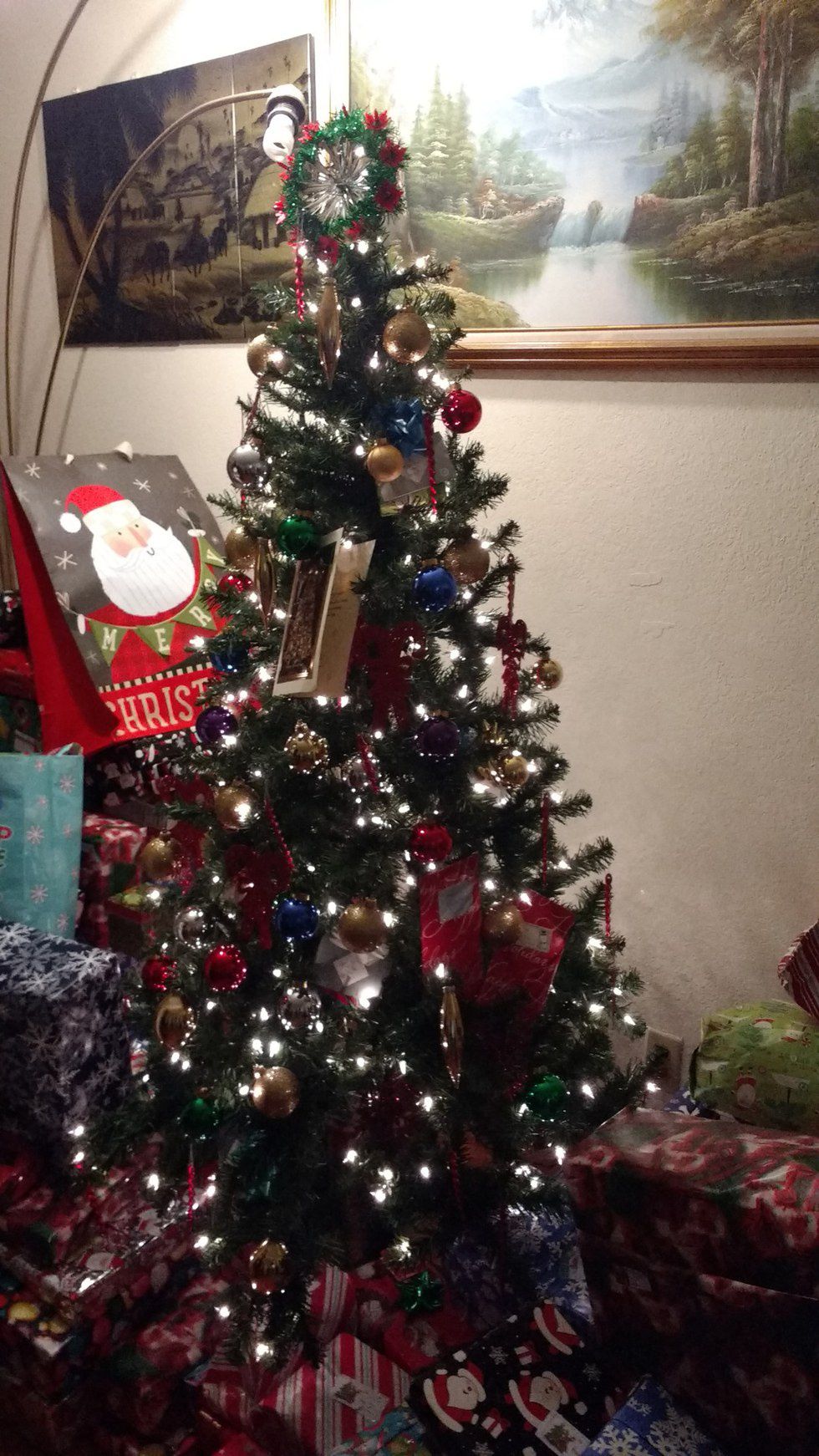 This year's tree is surrounded by a lot of presents.

Traditions begin with everyone eating first. A few members brought food to share, and sparkling cider and beer were passed out to whomever wanted to drink. This year, my grandmother also cooked up a delicious Vietnamese dish -- Bún bò Huế. Once everyone had their fill, we all went into the living room to take photos. Once the family photos were done, we all went into our section of the living room and begin distributing our presents.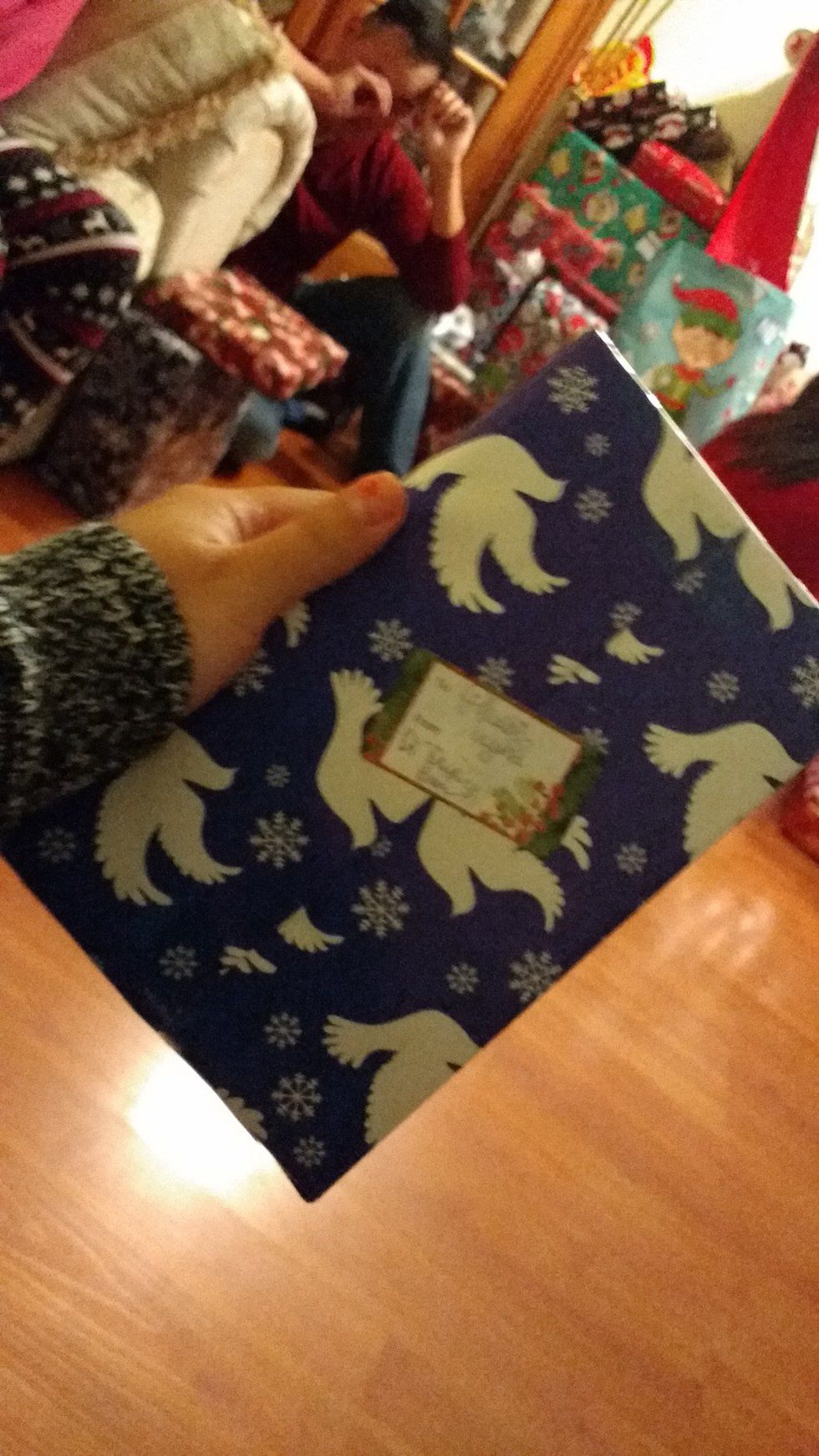 Sometimes I really like the wrapping paper and wish I didn't have to rip it.
My cousins and I patiently wait to receive our presents. Some of the presents are addressed to individuals, while others are packages that are addressed to each family. Once everyone received their presents, we all opened them at the same time. After unwrapping each present, we thanked the person who gave it to us. Presents ranged from clothes, to makeup and money. One of my aunts also does this tradition where she randomly chooses one of my cousins to receive food as their present. Last year, it was me, and I got a large bag of potato chips. This year, it was my younger cousin Kanh. She got pre-made macaroni and cheese.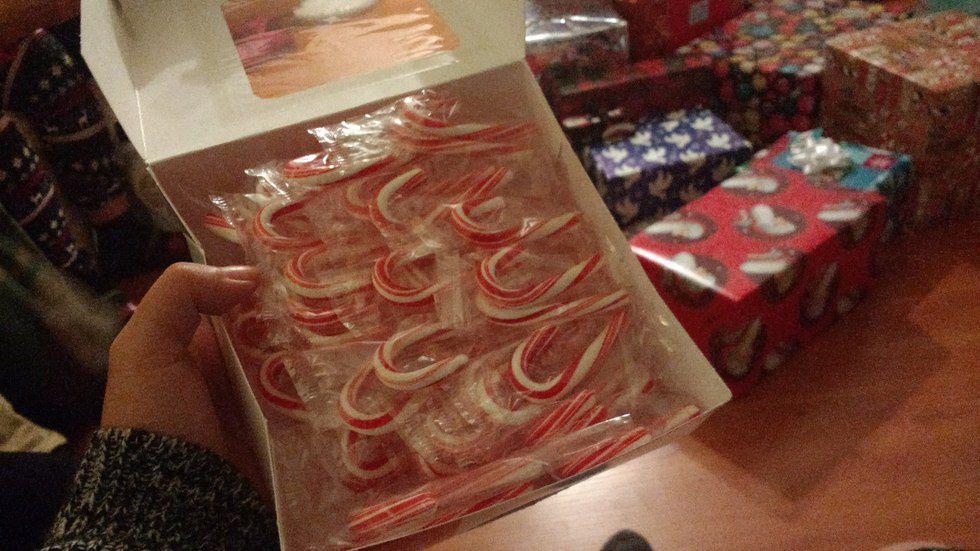 Snack breaks are always a must and always happen each year.
The next tradition began right after everyone unwrapped their presents. The Paper ball fight, as I like to call it, is basically a snowball fight using the wrapping paper as ammunition. All the cousins were involved. Some made their own makeshift armor from the remaining boxes. Some of my aunts and uncles were involved in the fight as well. We proceeded to throw balls of paper at anyone.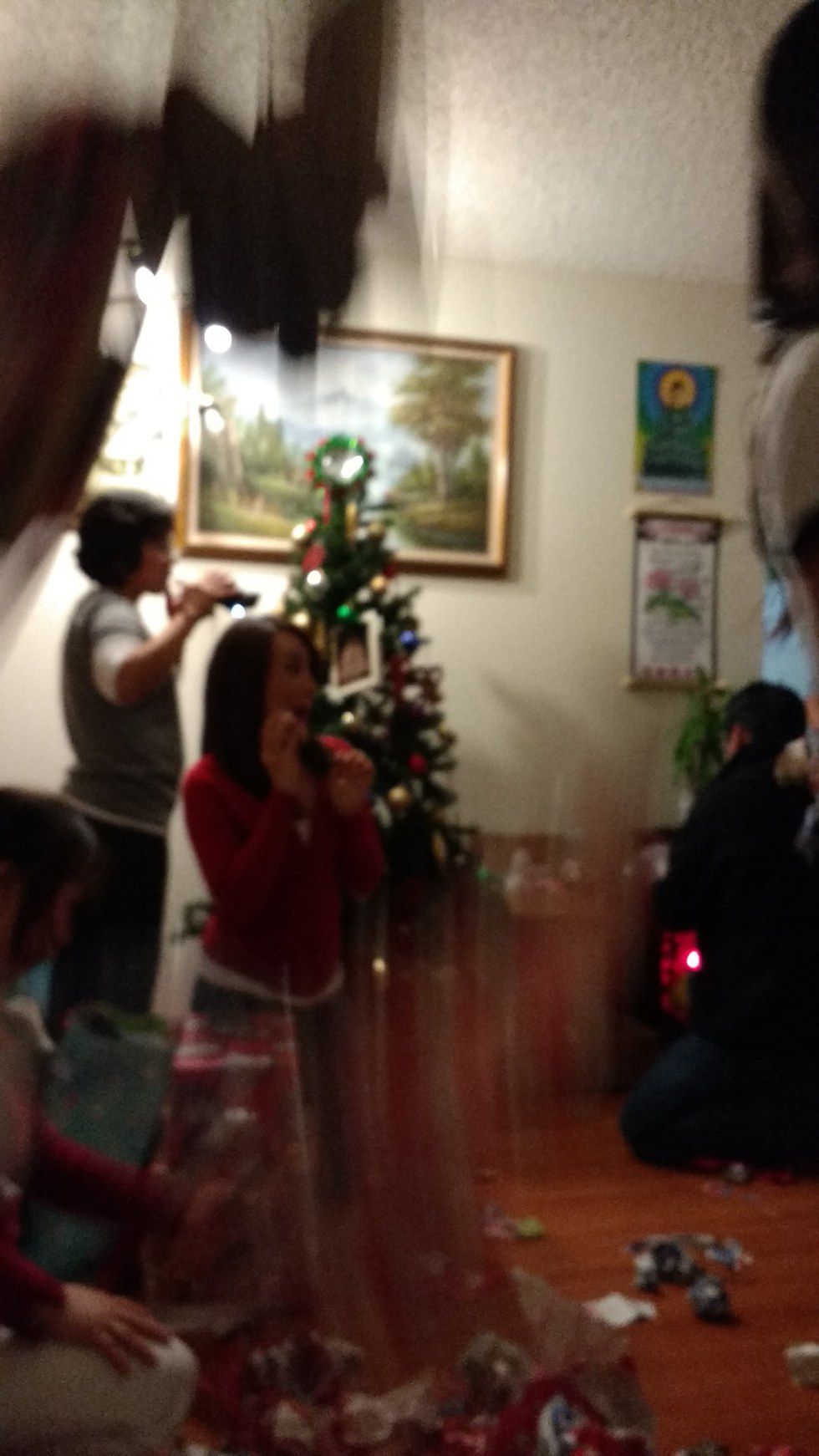 You have no idea how hard it is to take photos when you're pelted by wrapping paper.
After cleaning up the wads of wrinkled paper and a snack break, the final tradition began. The adults did a white elephant present exchange. My family has a knack for putting objects into random boxes, which makes white elephant more hilarious. For example, one of my family members got a soda box which actually had goat milk soap inside.
One present that always came up every year is the bulk package of toilet paper. Another one usually is some sort of kitchen appliance. Even though I didn't participate in this year's white elephant, one of my uncles gave me his white elephant gifts -- a package of hot chocolate and a set of Bath & Body Works soap.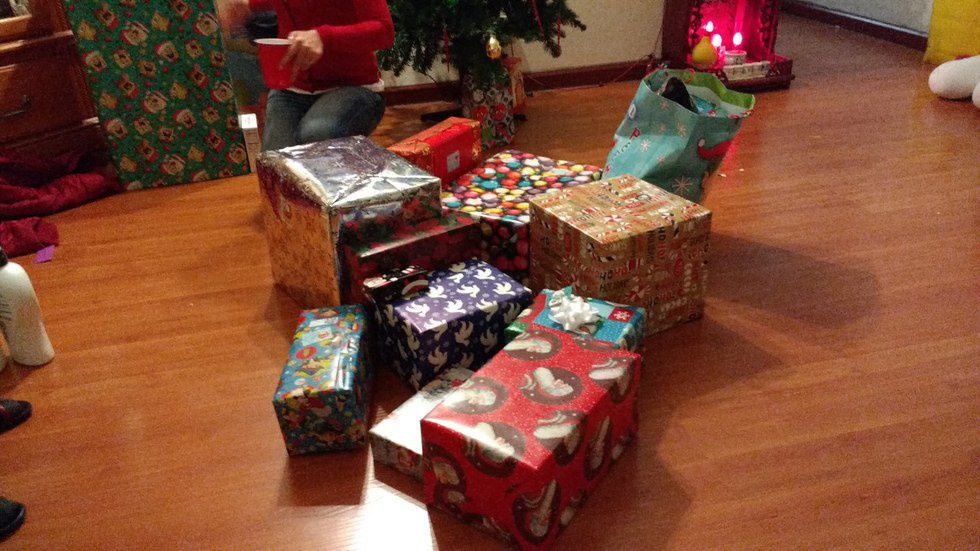 Who will get this year's bulk of toilet paper?

Everyone then either relaxed for the rest of the evening, left to go home or left to visit another family. This year, my family left to visit my father's side of the family. Usually, the party ends at 12 a.m. Colin, even though we tried to make him sleep earlier, was still awake and babbling after the party.
Even though some years are different than others, I still appreciate all the Christmases I got to celebrate. I'm curious to what traditions other families have during the holidays.