One week off from PA school and I was able to have one of the most memorable vacations of my life! Seven-day cruise. No wife service. Only sunshine and the best Caribbean food out there! Not only was it my first time on a cruise, but it was my first time out of the country to visit these gorgeous tropical islands of the Caribbean. I hope you all enjoy a little taste of the Caribbean magic I experienced during my trip, and if you happen to be Caribbean just like me, I hope you all feel proud to be from or even have ancestral descent from these extravagant islands!


1. Barbados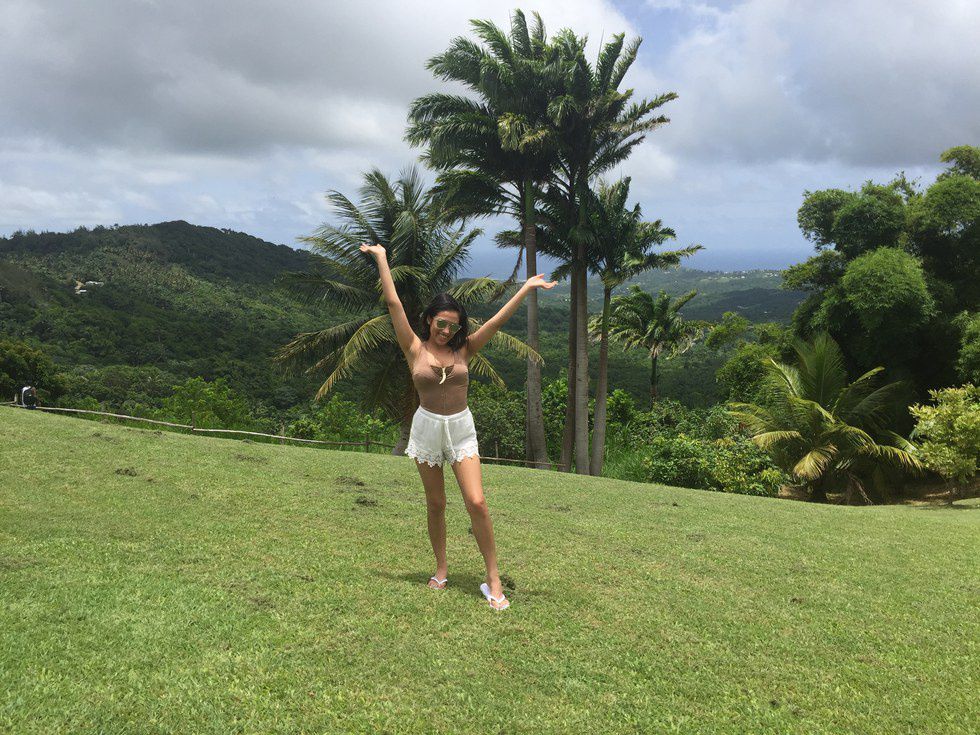 Barbados, a beautiful island of vibrant people and fresh Caribbean air and last but definitely not least, vibin' soca and reggae music that surrounds the tropical atmosphere. The island culture is infectious, making me want to sip a refreshing Pina Colada on the sizzling beach every second of the day, and trust me, every true island gyal loves this lifestyle! (I'm half Guyanese, so shoutout to all my West Indian/Indocaribbean fam out there - we dah baddesst!)
2. St. Lucia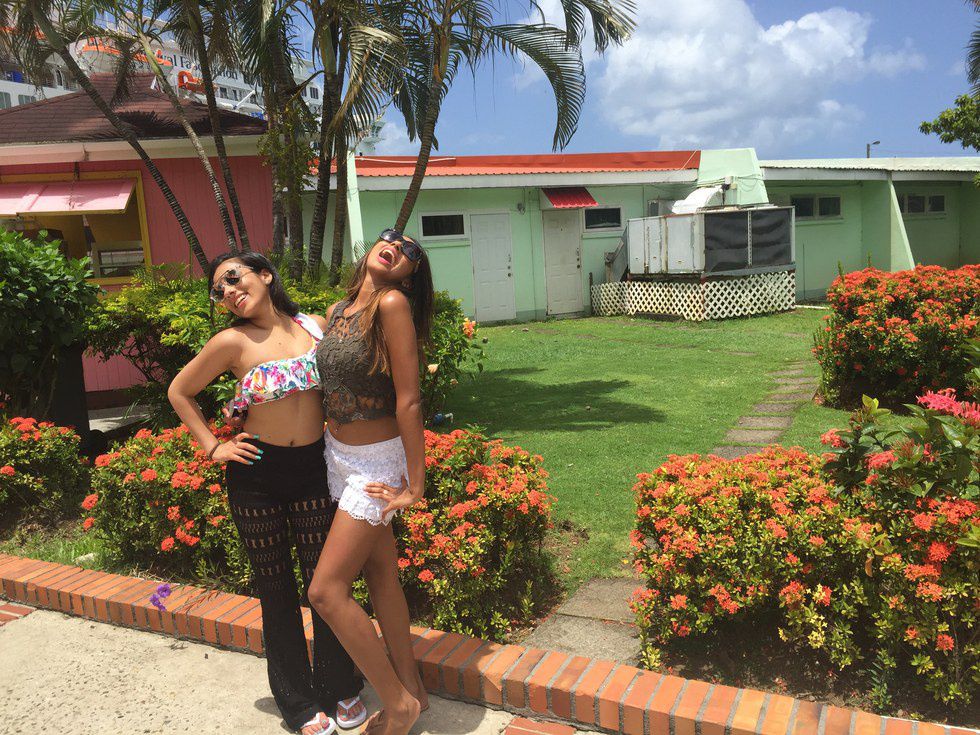 St. Lucia was another exotic island and as exotic, I mean that it was more diverse. The music that filled the air was a mix of soca and Spanish reggaeton. Lucky lucky me, because that is my favorite type of music AND I could not stop dancing in the middle of the street. That's right, judge me for my craziness, I know exactly how insane I sound. As you can tell, this island people and culture had a sprinkle of Latin flavor that I could not resist taking part in!

3. St. Kitt's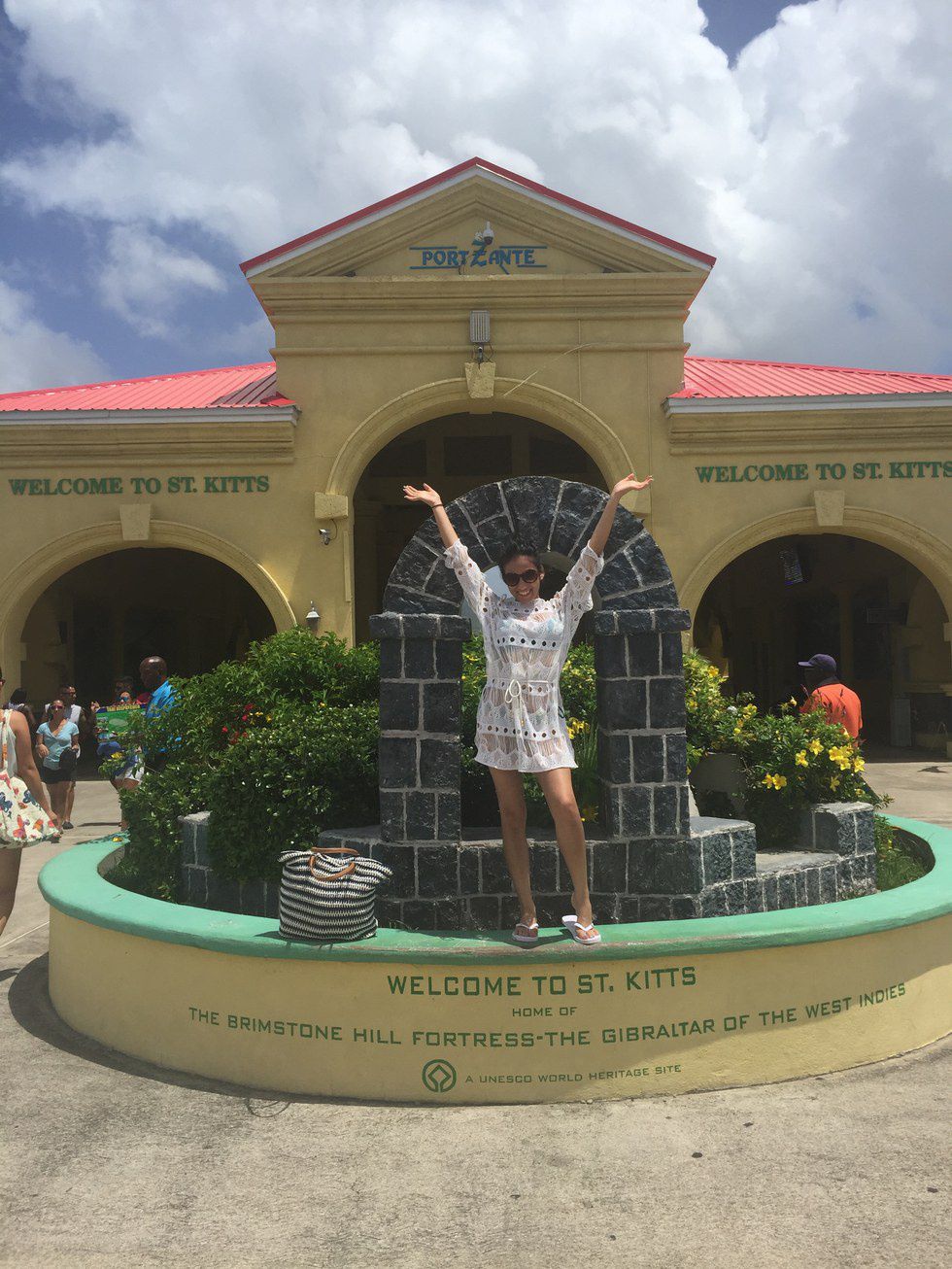 St. Kitt's or should I say, ST. LIT. This was island was the definition of poppin'. Extravagant food, the friendliest people, and once again, the exquisite beaches. I'm pretty sure St. Kitt is the reason why I still have the worst sunburn, but in the moment, nothing felt better than lying under the hot sun and squishing the soft sand between my toes. If only I could go back in time to swim with the little fishes in the water .. and uh yeah, apply a lot more sunscreen.


4. St. Maarten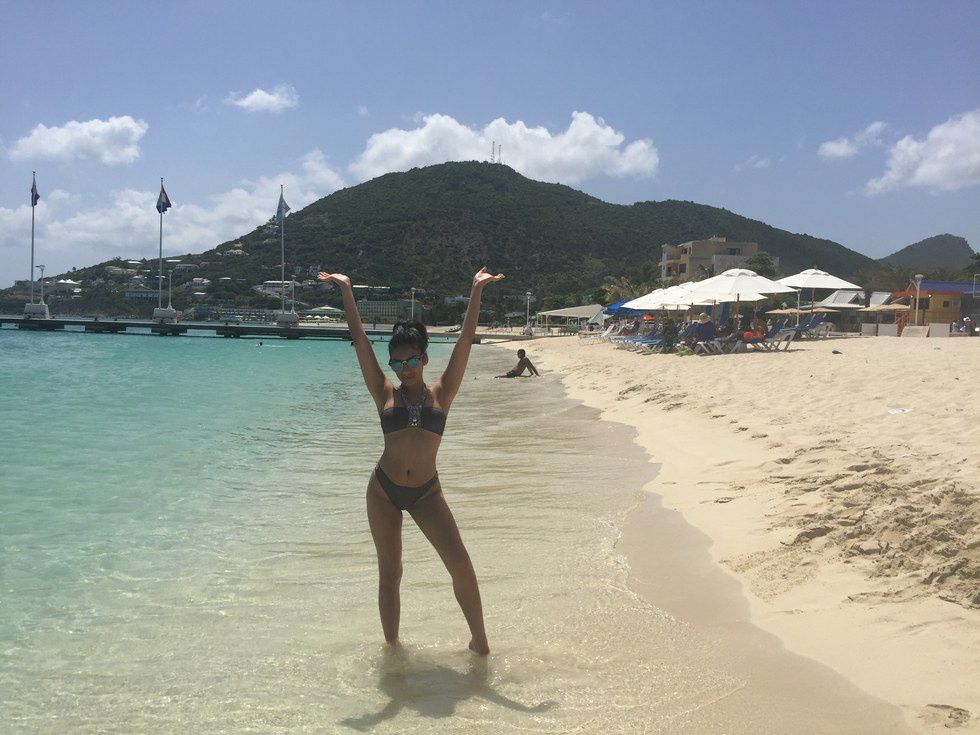 St. Maarten/ St. Martin was the last island the cruise visited and fortunately, my expectations were not let down. This island was definitely more developed than the others, but that did not mean the island vibes were any less phenomenal. The streets sold the best tropical fruit and Caribbean food while the markets sold exquisite clothing that caught the attention of both tourists and commoners of the island. The beaches were even more spectacular, covered in sparkling white sand and clear, turquoise water that extended into the day distance of you stayed to watch the sunset at dawn. If I had to choose, St. Maarten was my ultimate fave fave island (hoping to back!) and the perfect ending to my paradise vacation.