So one of my favorites in music right now is Cardi B. People may know her from her hit song "Bodak Yellow" from last year but many people know here from her Instagram videos and her role as a reality star on Love and Hip-Hop New York. She's been working for years to have her big break in music. She's been featured on many rap tracks over the years, it wasn't until she was signed to Atlantic Records and put out her first single that the world was introduced to Cardi B. But a lot of people underestimate how Cardi B got to where she is now. Looking at her backstory, she's the same as the rest of us trying to sucsceed.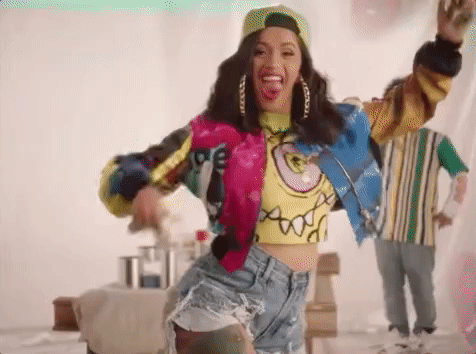 assets.rbl.ms
Cardi worked as a bar tender and stripper to put herself through college and finance the beginning of her career. She made mixtapes and knocked on every door, getting no after no, until somebody opened the door and took a listen. Cut to 2016, Cardi is featured on several rap songs and looks for something to get her music into the mainstream. In comes Mona Scott, creator of the Love and Hip Hop franchise. She joined the New York cast and gained a following among the urban and mainstream viewership.
Her soundcloud songs started to gain traction and got into the hands of executives at Atlantic records. They saw the potential in Cardi and signed her after the end of her second season of Love and Hip Hop New York. She went straight into the studio and started working on her debut album. She had the determination and will power to not be a one-hit wonder.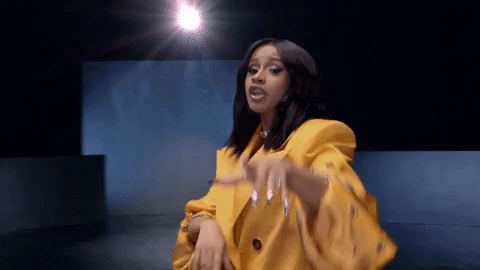 assets.rbl.ms
She's received two Grammy nominations, released her album Invasion of Privacy in April 2018, has broken records on the Billboard charts, started her own line of clothes with Fashion Nova, worked with artists such as Maroon Five, Bruno Mars, Jennifer Lopez, Dj Khaled, and the Migos. All while pregnant with her first baby with her husband, Offset from Migos. A baby who people said would keep her elevating her career. She managed to accomplish so much within the last year since releasing her first single. She's an example of the hustle milennial that doesn't let the word "no" keep her from accomplishing her goals. She's only twenty-five years old and proved so many people wrong. Milennials have gotten the bad rap of being lazy and wanting things handed to them. However, milennials have been working double the amount then young adults did thirty years ago. No disrespect to our elders but the average young adult in the eighty's is far different from what it is today in 2018. You have college students working two jobs to put themselves through school while planning weddings and supporting families. We have become evolutionized hustlers in our day and age and Cardi B is a milennial hustler just like the rest of us.
Cover Image Credit: