Recreational marijuana has become legal in a number of U.S. states, and Canada has followed suit with total national cannabis legalization.
Despite the growing acceptance of marijuana use in North America, many people still do not have a profound understanding about the potential benefits of marijuana, not only to personal health, but also to the economy.
One of the biggest hurdles marijuana dispensaries must overcome is the "stoner" stereotype, which can be quelled through strategic cannabis branding.
According to a report from Arcview Market Research and BDS Analytics, legal marijuana sales skyrocketed to $9.7 billion in North America immediately after the legalization of marijuana. This statistic represents a 33% rise in cannabis revenue generated since 2016.
It's hard to say whether the demand for marijuana could have been predicted in advance, but it's clear people are opting to use this drug more and more. The upswing in cannabis use is expected to continue rising for years to come.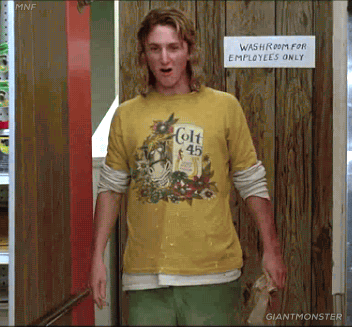 Busting the Stoner Stereotype
As marijuana legalization trends throughout North America, recreational and medical marijuana marketers are focused on disproving the stoner stereotype. Removing the prejudice of marijuana use will encourage all demographics to consider purchasing and using cannabis products.
A frequent marijuana user is usually portrayed by the media as someone who can barely function under the influence of the drug. "Stoners" are typically regarded as lethargic, incompetent, and unsuitable candidates for employment. Some people view liberal cannabis use as a hallmark of a younger, rebellious generation.
To make marijuana legal for pharmaceutical use, marketers and lobbyists must first shake the false notion of that every cannabis user is a degenerate with unkempt hair, skunky odor, inappropriate language, and purveyor of obnoxious music. In the same way alcohol manufacturers attempt to promote due diligence and responsible use of their product, marijuana distributors must also prove the safety of cannabis use.
Most marijuana manufacturers are currently embarking on the arduous quest to obtain FDA approval. Another challenge for marijuana marketers are the laws pertaining to marijuana production and distribution which limit competitive pricing on cannabis goods.
To create effective campaigns to negate the stereotypes of marijuana use, marketing agencies are utilizing stronger branding strategies for individual farmers and dispensaries.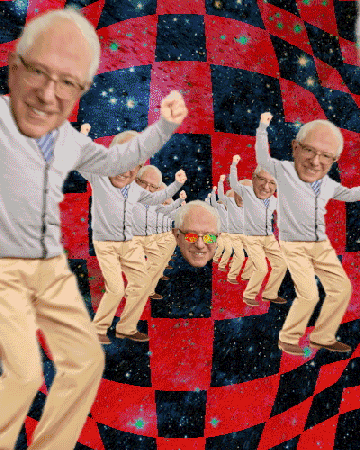 Cannabis Branding
Sophisticated branding can make the general public more aware of the pros of cannabis use. Marijuana can be used to treat any number of medical conditions, including chronic pain, appetite loss from chemotherapy, and cerebral palsy symptoms. Marijuana might even be the answer to the nation's opioid epidemic, as cannabis replacement therapy is being adopted to displace existing opiate addictions in rehabilitation centers.
One major question that arises when a company plans to market cannabis products is how to spearhead promotions without using icons, e.g. the marijuana leaf, which might hold a negative connotation. On the other hand, avoiding the display of these recognizable marijuana symbols might lead to mistargeted marketing, and can even be viewed as irresponsible false advertising. It is necessary to straddle the line while creating new marijuana marketing campaigns.
Here are some ways to properly market marijuana dispensaries and farms without tarnishing the growing reputation of cannabis business:
1. Follow the law
First and foremost, cannabis dispensaries should abide by the regulations governing marijuana retail objectives, especially when applying taxes and enforcing a strong ID policy. Cannabis laws naturally differ across countries, but asking for identification should always be a priority before advocating for sales.
2. Display products discreetly
Cannabis products should be placed behind closed doors. This way, individuals who come into a shop can feel more at ease under the illusion of shopping in a "boutique" versus a transaction that feels more like an illicit drug deal. Again, the main goal is to showcase marijuana in a way that replaces the stereotype of addiction with responsible use.
3. Maintain online presence through a website
Most companies benefit from offering promotions on a "manicured" website, which serves a dual purpose in building a strong positive brand presence. The appearance of your cannabis website should be clean and peaceful, while steering away from traditional tie-dye psychedelic imagery.
4. Find the right website design
As mentioned above, using appropriate design and color plays a significant role in public perception of a cannabis product or company. You can use colors other than green, depending on what your branding represents.
5. Implement sound SEO strategies
Cannabis SEO is just as important as the design of your website because your SEO efforts will determine your company's visibility on Google and Bing search results.
The content provided on your website should be educational in nature and honestly articulate the potential side effects, as well as the benefits of marijuana use.
A reliable marketing agency can elevate your website and help you learn new ways to educate online users. Social media is another easy-to-use tool in relaying the right message around cannabis use.
Need Assistance with Dispensary SEO Strategies?
The cannabis industry is growing on a global scale, but farms and retailers are still struggling with properly marketing their products.
If you need help in coming up with a successful SEO plan, look for a marijuana marketing agency that offers professional cannabis branding and marketing services. An experienced firm will fully understand how to market the benefits of purchasing cannabis, in addition to developing techniques that reimagine the image of a pot smoker.