Getting "cancelled" is something that had become very common these days. People dig up information on someone, typically a celebrity, and look for reasons why they should be "cancelled." Now, I am not saying someone should not apologize for the mistakes they have made in the past, but if they apologize, and show a change, then they deserve to be forgiven.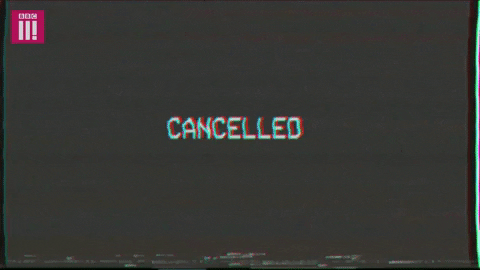 Season 2 Famalam GIF by BBC Three Giphy
It has been a year since the Tati Westbrook and James Charles drama, and we are somehow still talking about that. Tati just posted a video talking about how Shane Dawson and Jeffree Star actually were the masterminds behind the "cancelling" of James Charles. The video was 40-minutes long of Tati explaining her POV form last year. I am not sure who to believe, but I do know that these issues can be resolved not on Youtube. When people put up Youtube videos, that have ads on them, it is hard to know what is true and what is not.
Shane Dawson is already going through it with already being "cancelled" by the public. I don't want to go into everything he has been accused of because I don't feel as though I am educated enough on the subject, but he has made some pretty big mistakes in the past. Shane did post a video apologizing for his mistakes, seeming genuinely sorry. I have been a fan of Shane for about six years, and I have seen how much he has changed over the years, for the better.
When people start drama with people who are already in a down point, I do not know how much to believe what they are saying. But, it is not my place to judge people on that.
Cancel culture is toxic. I will be the first to admit that I have been involved in cancel culture in the past, even writing my own article on James Charles, but I have grown in a year, and I was hoping others would too. It should not be glorified to ruin the career on a person because you do not know them. Everyone deserves a chance to be happy, even if they make mistakes. I'm tired of hearing people say that we should be kind to one another, and not practicing that themselves. The world is going through enough right now, and society is trying to shift focus to mistakes that Youtubers have made instead of focusing on the real problems in the world.
Harry Styles - Treat People With Kindness (One Night Only at The Forum) 12/13/19 www.youtube.com