From outlandish outfits and terrific themes to its (sometimes) comedic commentary and exaggerated criticisms, the MET Gala is always a spectacle to be enjoyed, and I look forward to it every single year as a break from studying for finals and a chance to pretend like I know way more than I actually do about the world of high fashion.
For those who have no idea what I'm talking about, the MET Gala is the Metropolitan Museum of Art's annual benefit ball, in celebration of the grand opening of the museum's Costume Institute's exhibit for that year. The invite list is one of high prestige, with everyone from Kim Kardashian to Donatella Versace strutting down the red carpet in flowing taffeta and sparkly sequins. Moreover, guests dress in accordance with the theme of the costume exhibit for that year; last year's theme was "Heavenly Bodies", and focused on the representation of specific religious figures and mythologies in fashion, and this year's theme is "Camp", a style that focuses on taking everything to the extreme in terms of gaudiness and flashiness. Think big, poofy dresses, adorned with every accessory imaginable and of every color imaginable, but classy.
A very ironic style, indeed.
The event took place this past Monday (May 6th), and there were so many looks that made my jaw drop, in both admiration and (if I'm being honest) disgust.
So, without further ado, here are what I consider to be the top 8 most notable outfits from the 2019 MET Gala:
Lily Collins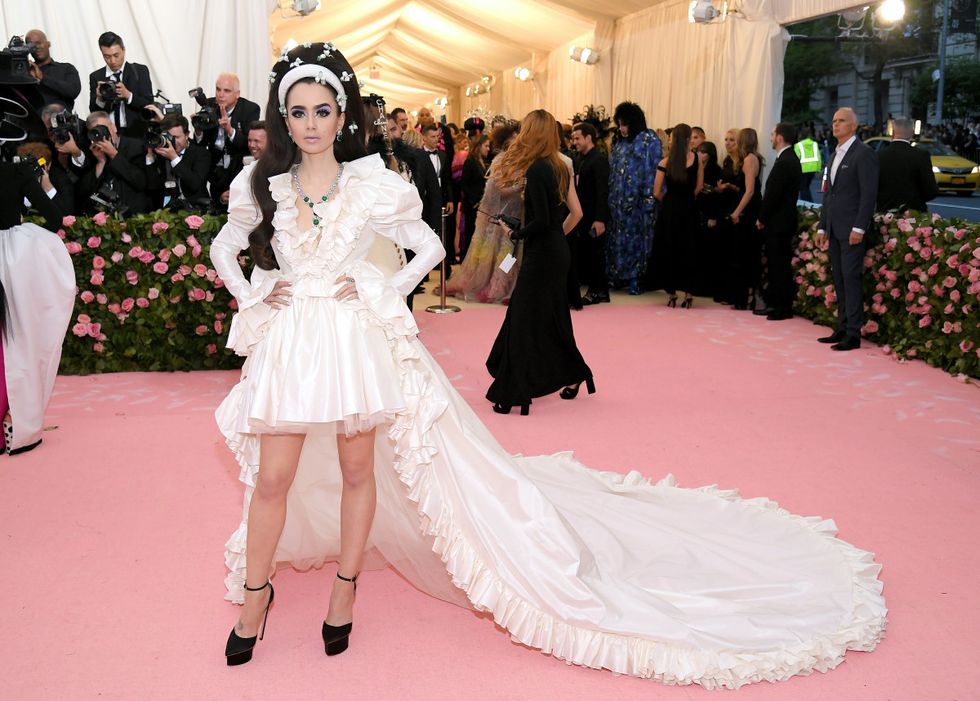 https://fashionista.com/2019/05/2019-met-gala-red-carpet
Priscilla Presley who?? I absolutely loved this look; it was probably my favorite of the night, and Lily Collins pulled off the 1960s vibe effortlessly.
Harry Styles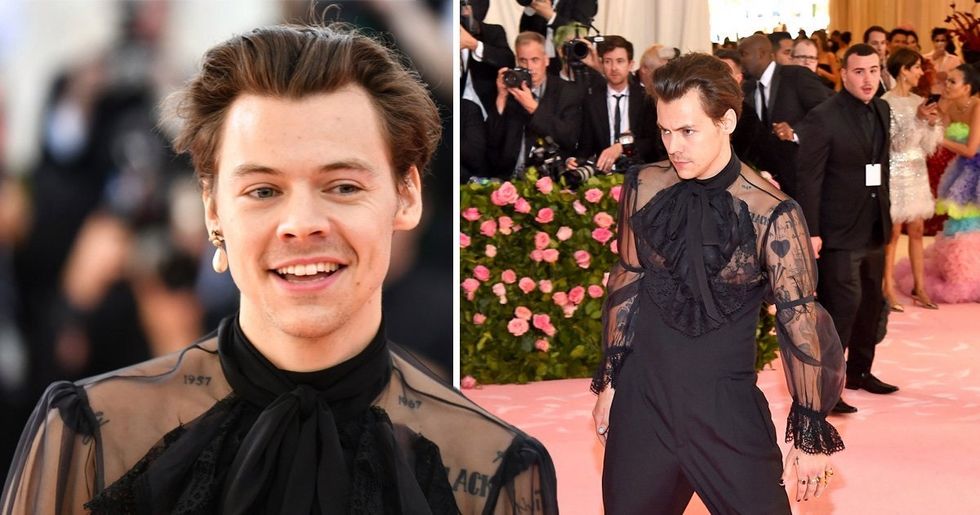 https://metro.co.uk/2019/05/07/harry-styles-ridiculous-met-gala-2019-outfit-slammed-piers-morgan-identifying-metrosexual-days-9423138/
Dressed like a goth prince, one of the gala's co-hosts challenged toxic masculinity in every aspect of this outfit, from painted nails to a lacy blouse. 10/10.
Lady Gaga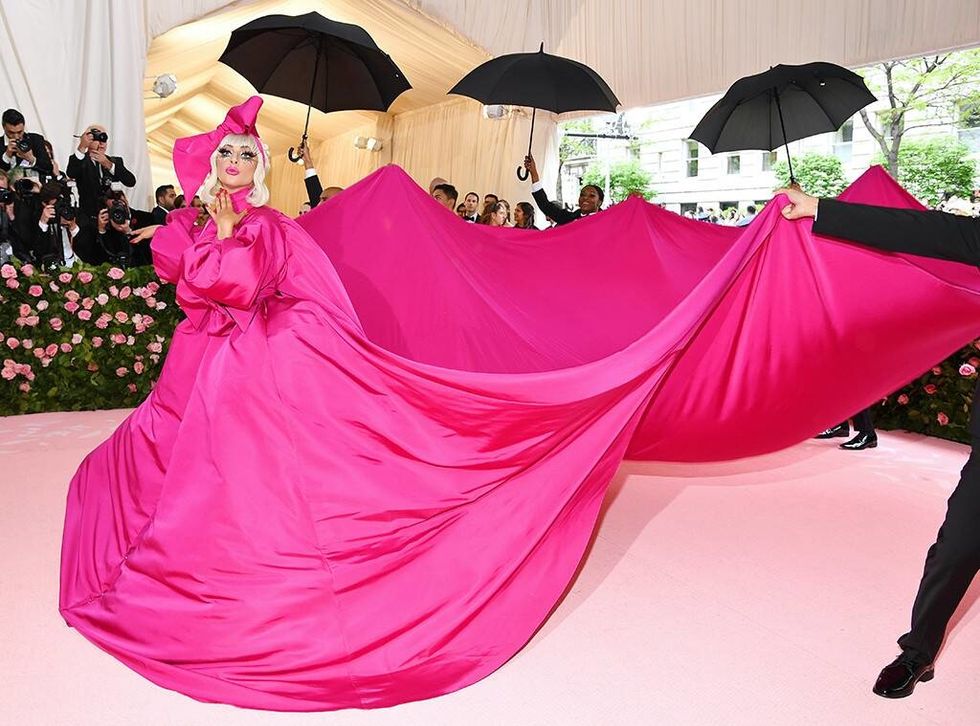 https://www.eonline.com/news/1040601/how-lady-gaga-pulled-off-her-jaw-dropping-costume-changes-at-the-2019-met-gala
Lady Gaga didn't just walk down the red carpet; she owned it. It was more like a performance, to be honest, and perfectly fit the extravagance of camp.
Kendall and Kylie Jenner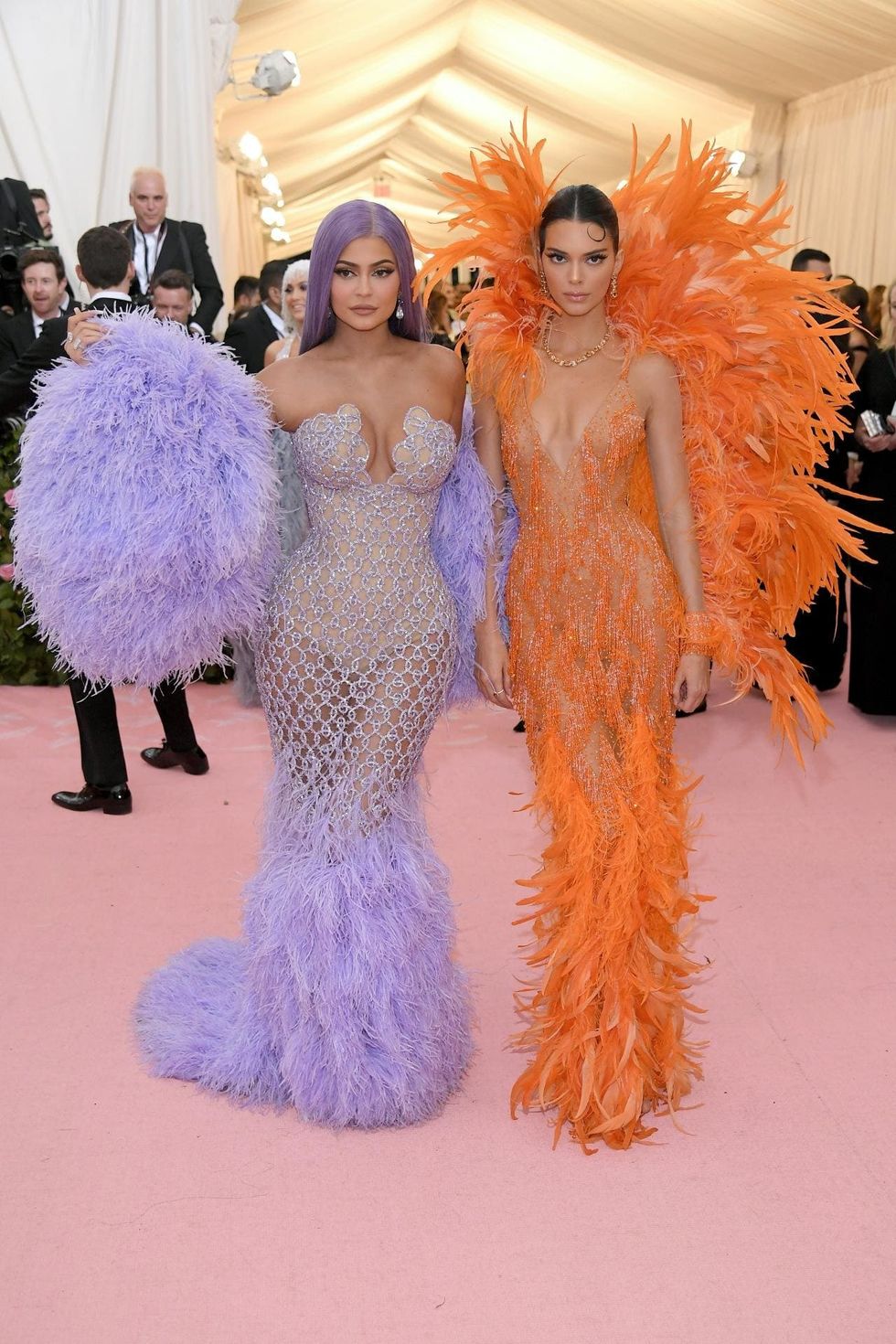 https://www.vogue.com.au/culture/red-carpet/kylie-and-kendall-jenner-are-the-most-extra-campers-on-the-met-gala-2019-pink-carpet/news-story/cf83def62ef61b9c067df86b4504c9c7
I loved the bright colors and flashy feathers of both dresses, and thought it was a major step-up from their interpretation of last year's theme.
Cardi B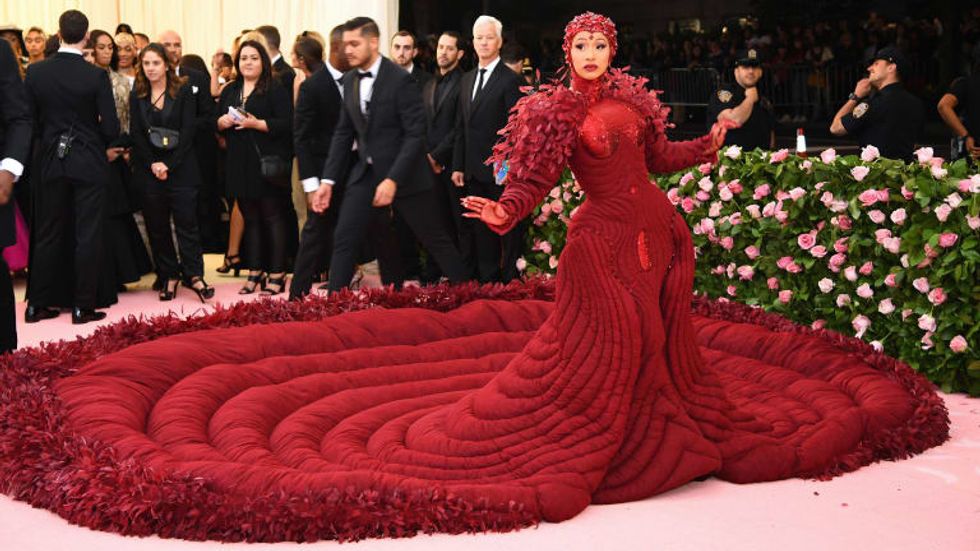 https://fashionista.com/2019/05/2019-met-gala-best-dressed
Just like her personality, this look definitely made a statement on the red carpet, and fit the theme perfectly (like, do you see that train? So crazy. So camp.).
Janelle Monae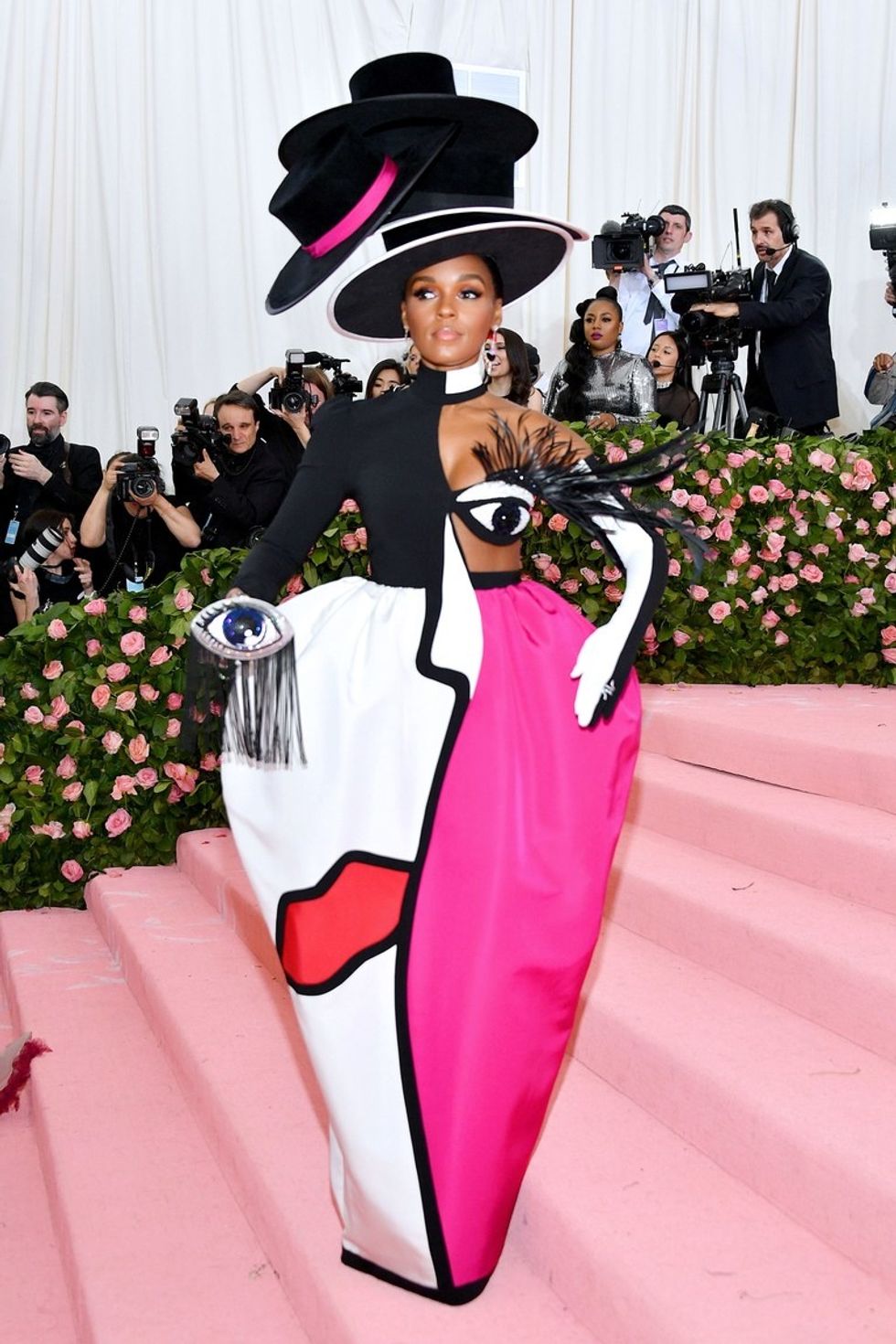 https://www.vanityfair.com/style/2019/05/janelle-monae-high-camp-met-gala-look
I loved the Picasso-like nature of this look! The dress itself to me was much like a work of art, and I felt like it should've gotten more recognition than it did.
Ezra Miller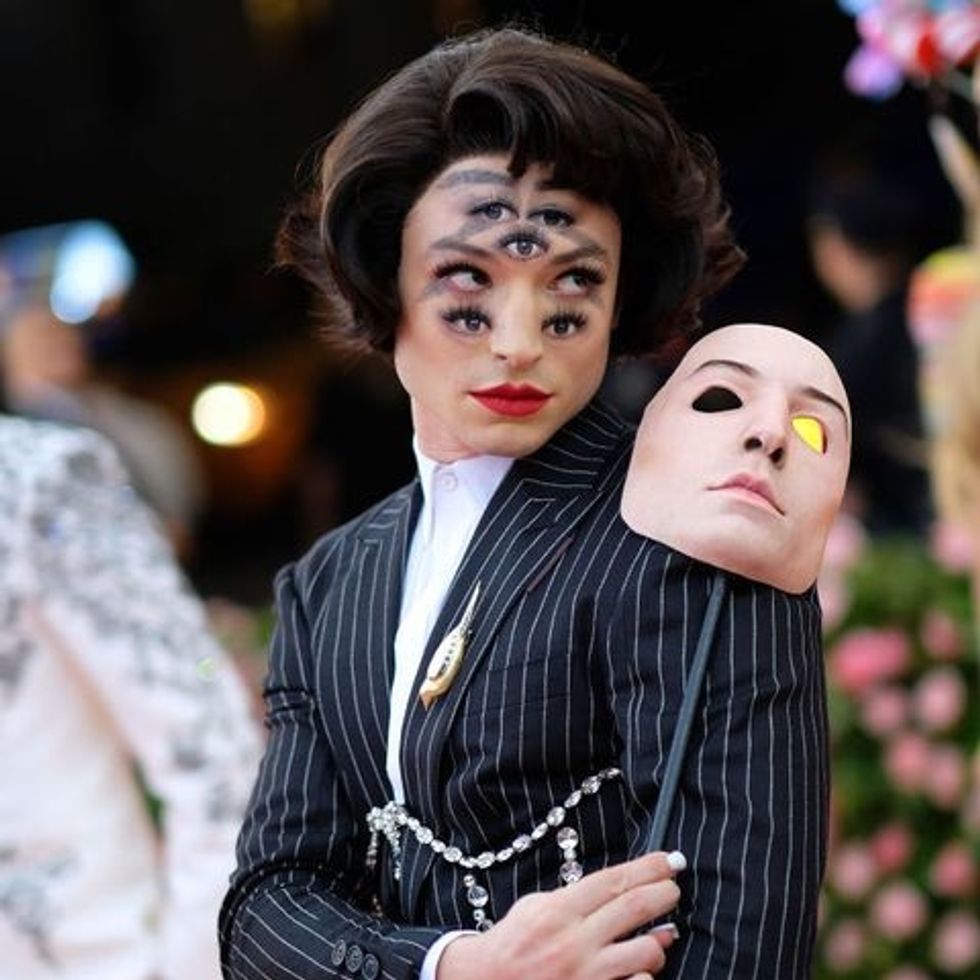 https://www.harpersbazaar.com/beauty/a27395222/ezra-miller-met-gala-2019-makeup/
I loved everything about this, especially the makeup. It was done so well that at first I couldn't tell what was actually a part of Miller's face and what wasn't, and the mask was a great addition to the look as well.
Zendaya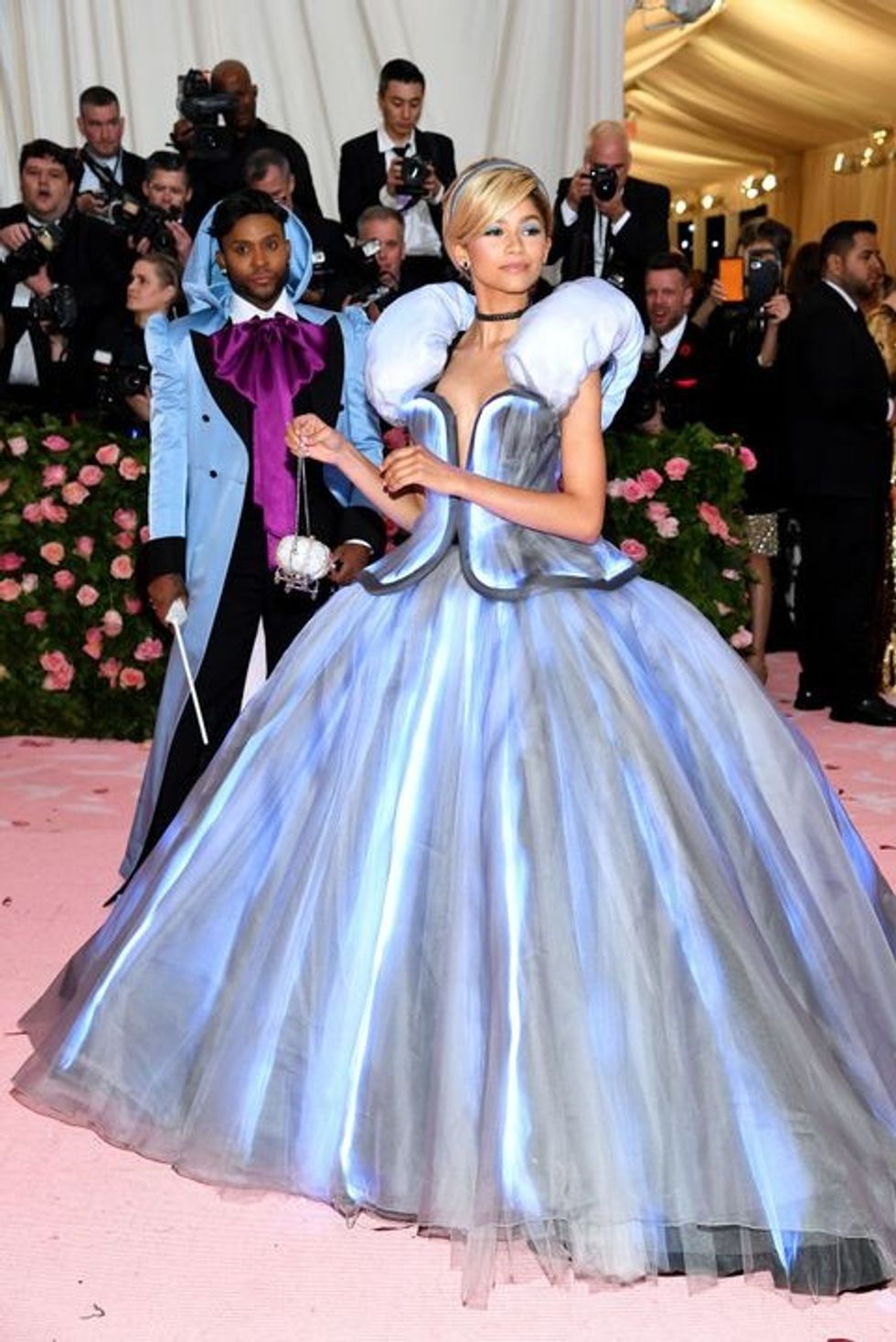 https://www.harpersbazaar.com/celebrity/red-carpet-dresses/a27381942/zendaya-cinderella-met-gala-2019/
Cinderella, but make it camp. Loved how her dress lit up, and losing her shoe on the red carpet made the look all the more extravagant.