As the beginning of 2018 approaches us many people are getting ready to make New Year's resolutions that *hopefully* won't be forgotten by February. One of the top ten most common New Year's resolutions is getting more organized. The best way to do that is by keeping a planner.
I've used planners for many years, but the problem I always seemed to run into was that I could never find a planner that really fit all of the needs I had. I needed something to plan my month in that could also balance work, school, and all of the extra things I did outside of school. I needed somewhere to write down important notes that I might need another time, but somewhere I could also keep up with things like all of my college applications and SAT scores and tests. None of the planners I tried were ever enough.
While scrolling through Pinterest one day I found the idea of the Bullet Journal. The best thing about the Bullet Journal is that you can make it into whatever you want it to be.
The basic idea of the Bullet Journal is that you just take a notebook and then write in everything you will need in the book. You might add a monthly calendar, weekly overview, and to do lists for each day (like homework.) Now you might think this is a lot of unnecessary work but part of the Bullet Journal is that you reflect on what you are doing. One thing I really like about the Bullet Journal is taking time to plan out and write out the calendars for the upcoming month. I find it really relaxing.
I started off by looking at different pictures on Pinterest. I used these solely as inspiration for my journal. It is OK if your handwriting isn't perfect or if you mess up. Your journal isn't supposed to be perfect.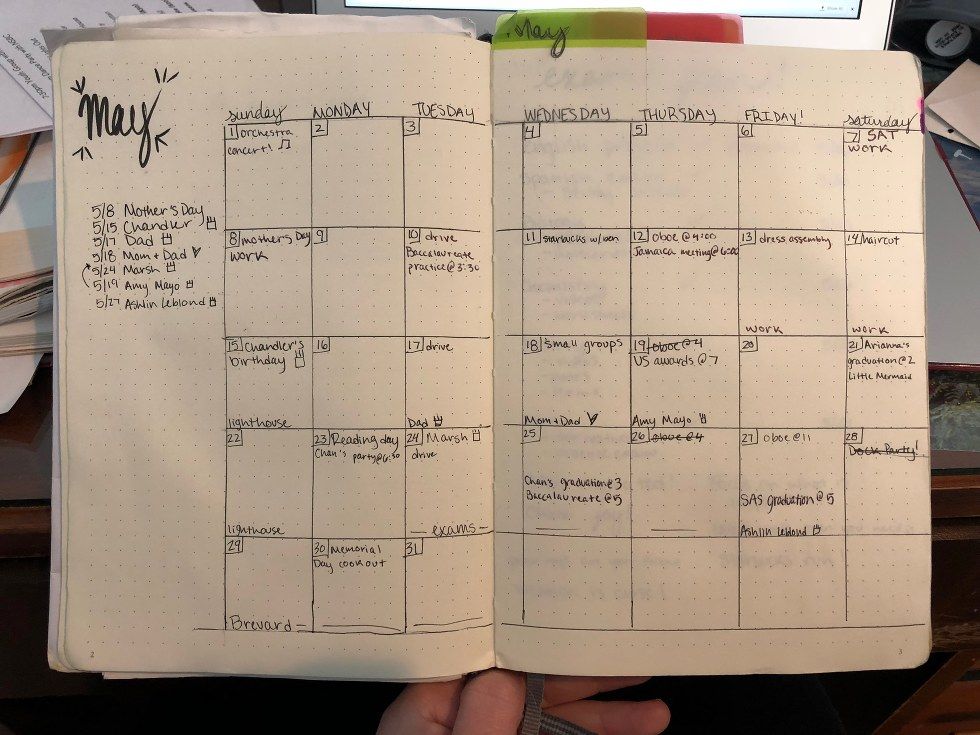 This first picture is from May of my junior year of high school. I had just started bullet journaling. I only put major events on the monthly calendar and then put more detail into the weekly layout.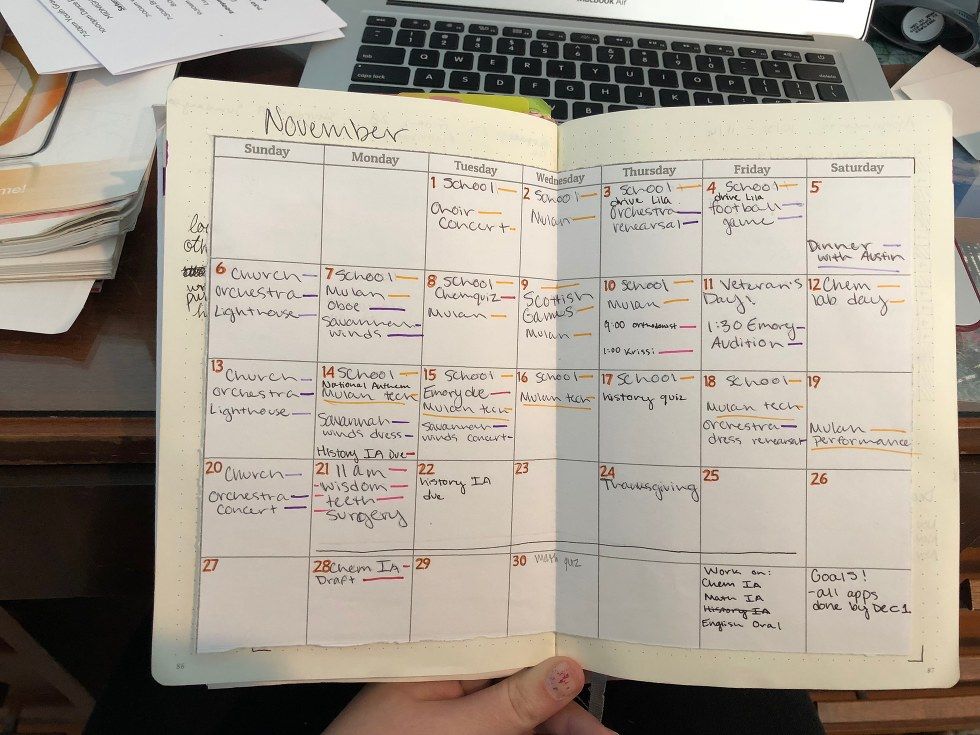 This is from November of my senior year of high school. I started printing out calendars and taping them into my notebook so I could plan a month completely out before I put it in my notebook. It worked for a period of time but not so much anymore. I also color coordinated things on my calendar. Again, it worked for a period of time, but now I think it just looks messy. I also put my monthly goals and long-term projects at the bottom of the monthly corner.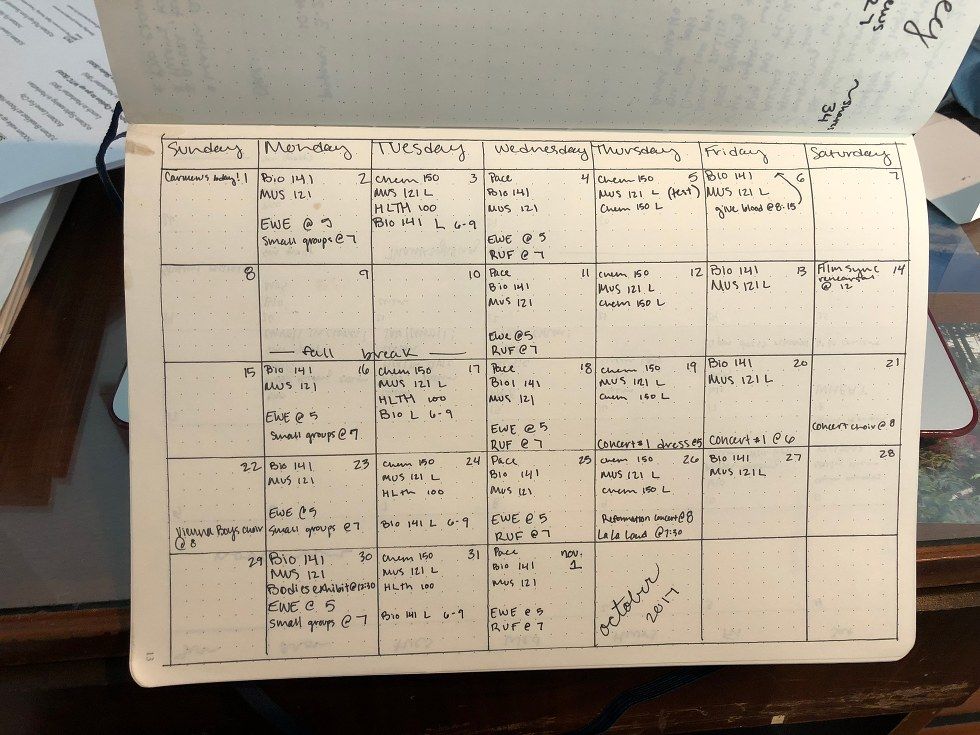 This is from October of this past semester. I started adding everything that I had into the calendar to make sure I didn't forget anything. I also had all of these events put into the calendar on my phone so I would get reminded whenever I had something to do.
For more information about the Bullet Journal, you should check out their website to help you get set up! Happy New Year!