Bangtan Sonyeondan, also known as BTS, announced on their official Twitter account that they will be releasing a new album called "Love Yourself: Answer" on August 24th!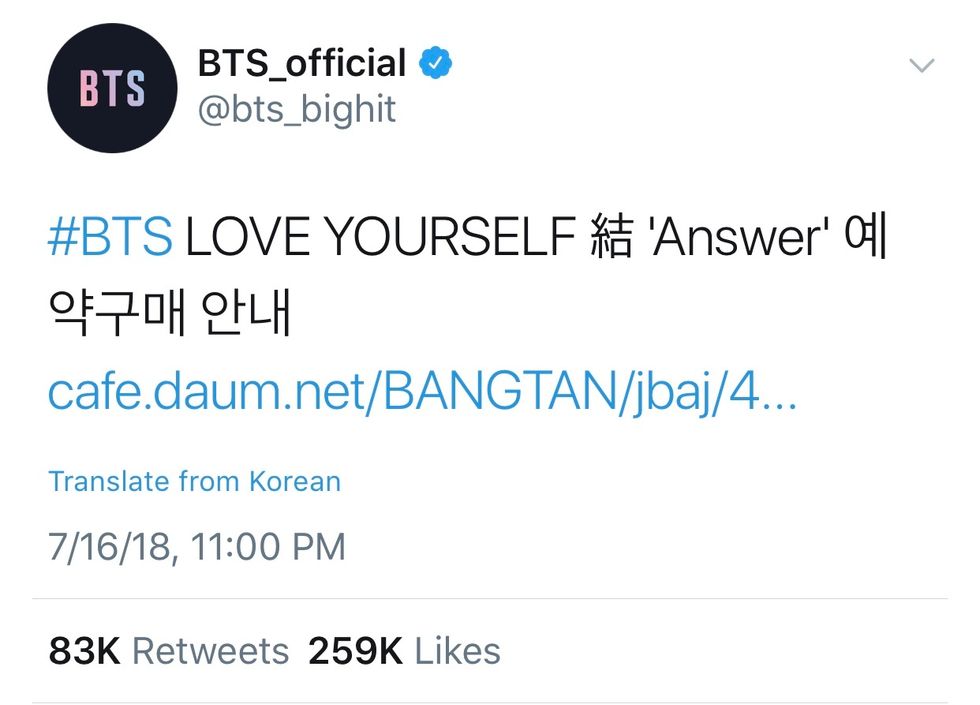 Twitter
BTS released their latest album known as "Love Yourself: Tear" on May 18th. It has been made into a repackage album: "Love Yourself: Answer," which will include seven new tracks! They are ready to release more new music to the whole world!
According to Billboard, Answer will reportedly complete the act's four-part Love Yourself series, which fans have long-since discerned was inspired by a storytelling form known as 起承轉結 in Chinese characters or 기승전결 in Korean. The term refers to four narrative elements: introduction, development, turn or twist, and conclusion.
BTS also earned first No. 1 album on Billboard 200 Chart with "Love Yourself: Tear!" It is known to be the first K-Pop album to top the chart! Their music is mostly in the Korean language, however, it's the first primarily foreign-language No. 1 album in over 12 years.
BTS Fans, known as BTS Army, are super excited to get their hands on "Love Yourself: Answer," and it's now available for pre-order on Amazon! Their album cover and the tracklist both continue to remain unknown, but fans are super excited to find out what the band will do next. It's possible for them to release the song names as they did for "Love Yourself: Tear" before it was released. Many people are ready for it, including myself!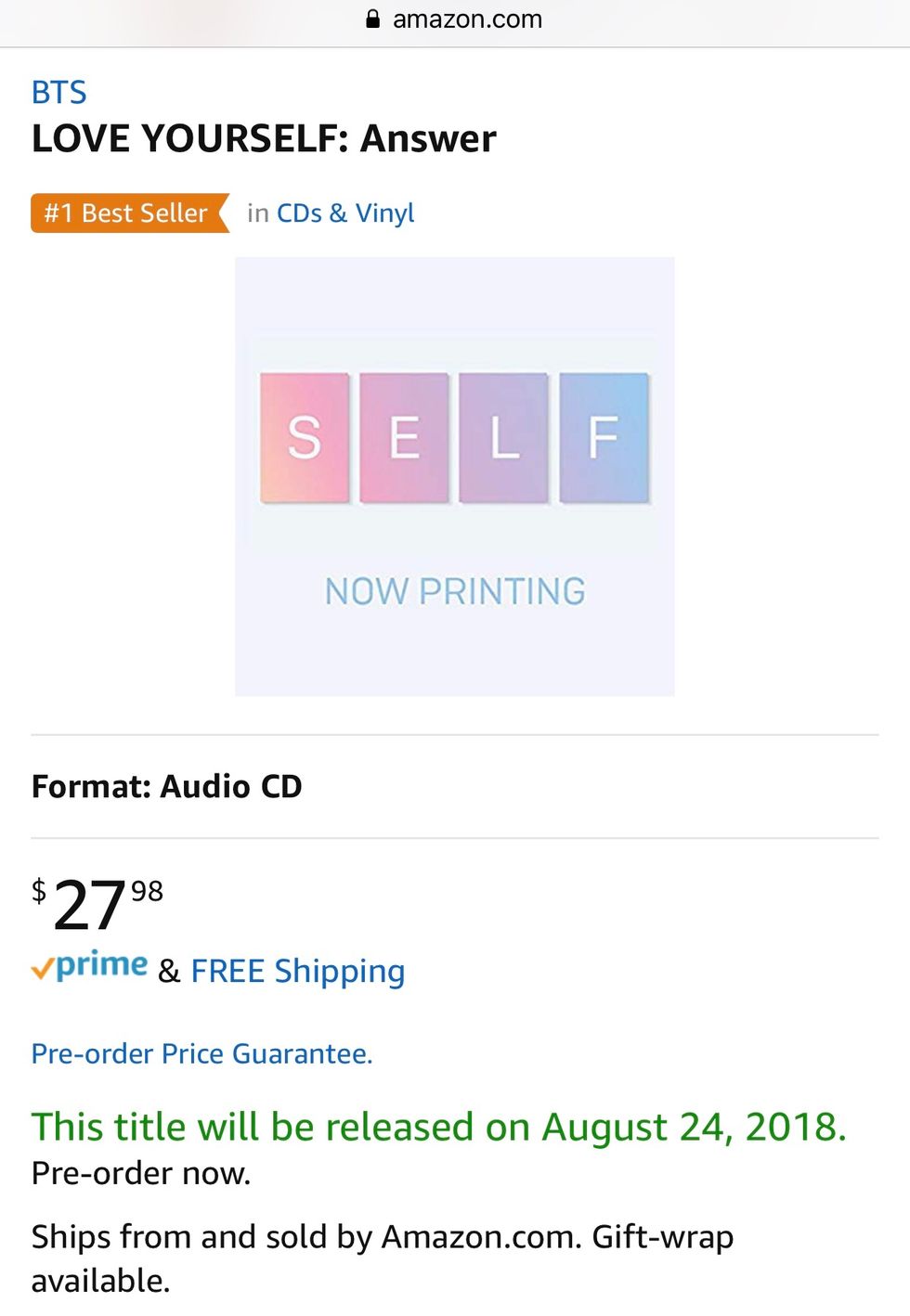 Amazon
BTS has been very busy during the year of 2018 so far! They've been making BTS Run Episodes, released their series on YouTube called "Burn The Stage," they performed at the Billboard Music Awards for the first time, they've been participating in fan meetings, releasing music and much more! They've worked very hard with what they do, and we can't wait for what else they have in store for us!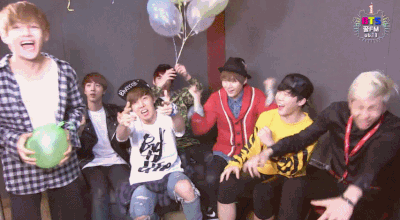 Giphy