Who is BTS and why are they attending the Billboard Music Awards?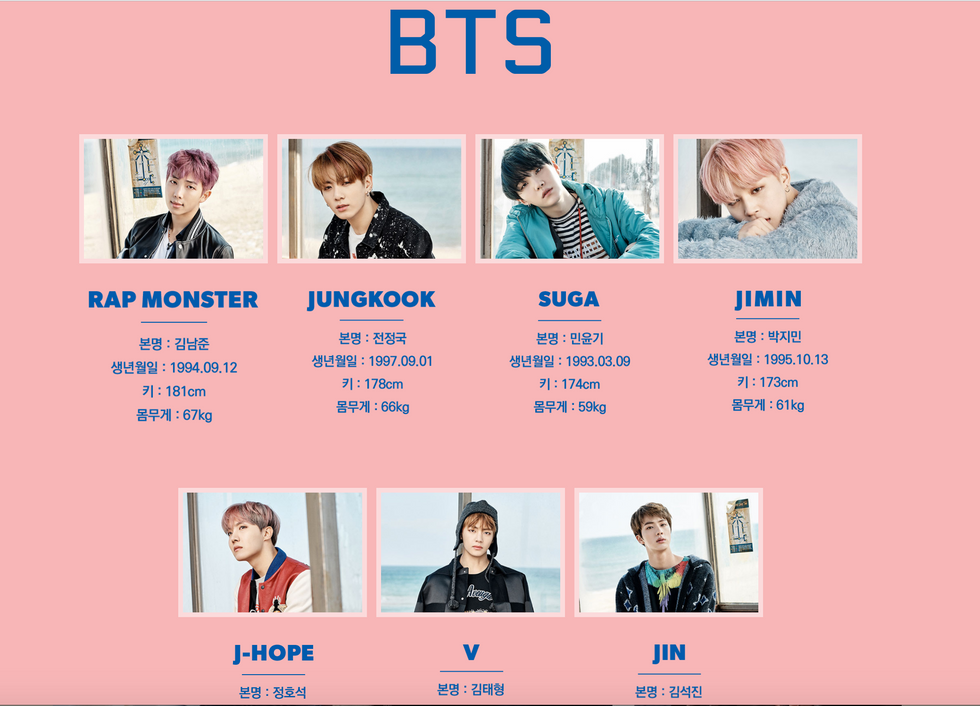 The 2017 Billboard Music Awards are this Sunday, May 21 and while many well known Western artists such as Ariana Grande, Justin Bieber, Drake, DJ Snake, Rihanna, Beyonce, The Weekend, and so many more will attend, there is a special nominee that many will be surprised to see attending! Korean and worldwide sensation, BTS, short for Bangtan Sonyeondan, are a seven-member South Korean band that has not only been breaking records in Korea, but also overseas!
They have been nominated for Top Social Artist for the Billboard Music Awards and have been featured continuously on interviews all the while continuing to perform internationally on their "The Wings Tour," which they announced through a trailer on YouTube on November 18, 2016. BTS is one of the most active Kpop bands that interact with their fans on different social media platforms. According to Billboard, their social artists are based on "A ranking of the most active artists on the world's leading social networking sites. Artists' popularity is determined by a formula blending their weekly additions of friends/fans/followers along with artist page views and weekly song plays, as measured by Next Big Sound." With an impressive following of 5.82M on Twitter, 3.6M on Instagram, 4M on their VLive Channel, and 3M on their YouTube channel, BTS interacts and provides their fans with a plethora and variety of entertaining videos showcasing their behind-the-scene personalities. What makes them so unique is their quirky, individual personas and wholesome teamwork that has come to be known amongst their fans. BTS never fails to mention their gratitude to their fans in every video they make not only for their ability to gain them tremendous exposure, but for the continual support and strength they give them to live out their dreams.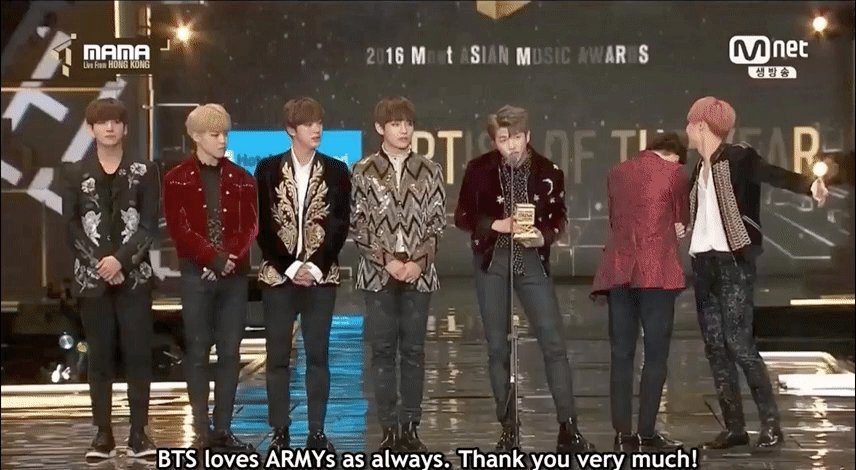 (Pictured Above: BTS receiving Artist of the Year (Daesang) Award at the 2016 Mnet Asian Music Awards)
BTS and their fans definitely made an impression among the Western audience especially on Twitter where many were astounded by the amount of tweets they have accumulated compared to their fellow nominees.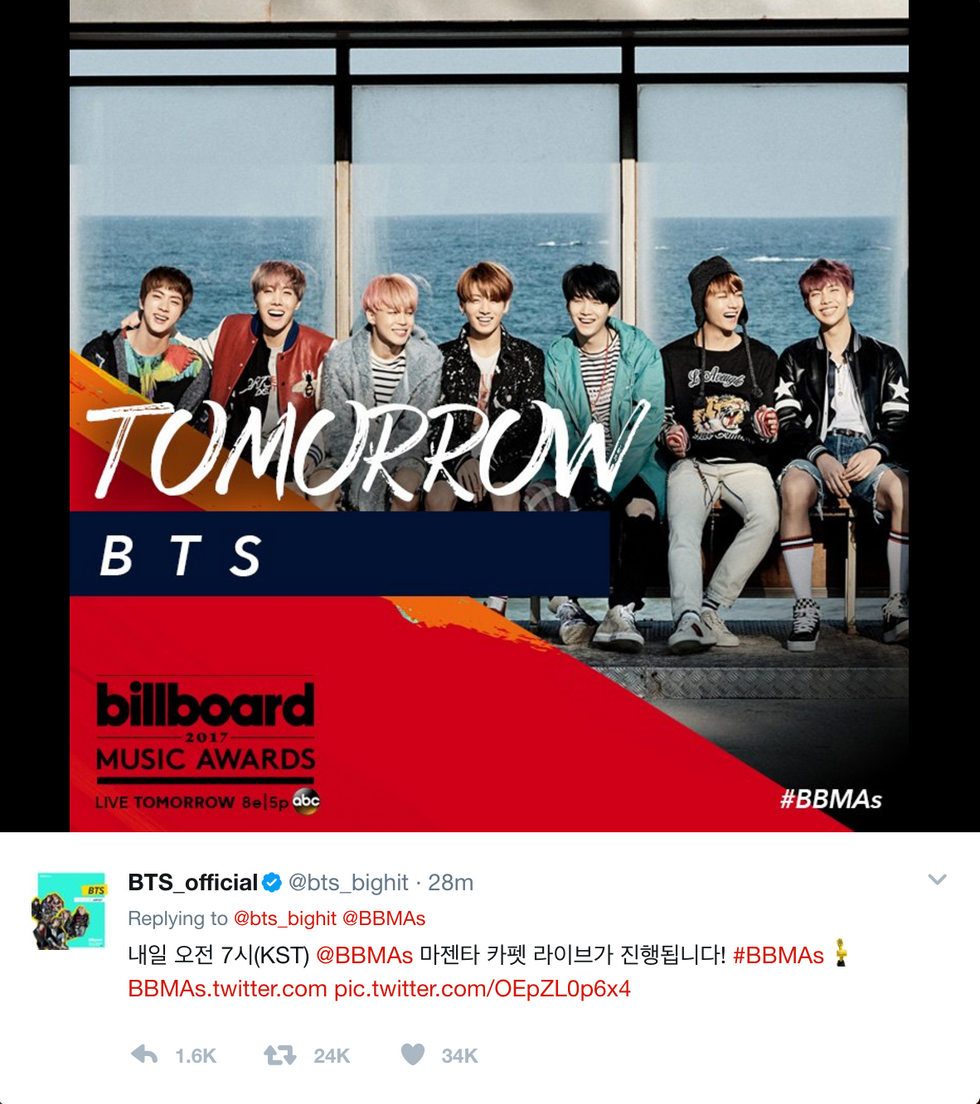 The 2017 Billboard Music Awards will be livestreaming on Sunday May 21 at 8e|5p for any fans who want to tune into the show! And for any BTS fans, make sure to vote for them on
Billboard.com!