I've had my share of being a fan of big stars since my younger days. I've watched kids' channels and looked up to celebrities when it comes to music, fashion, and acting. However, I did not pay attention to them as hard as I do to BTS today because I felt the connection between myself and the artist. But we'll explain it later.
Somehow whenever I tell folks about BTS, some of them consider to be a crazy fan. News flash, there are reasons why being a fan of BTS is not annoying.
1. We're trying to get you to listen to new music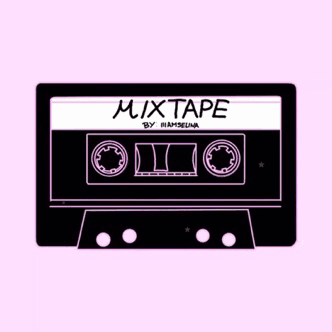 Giphy
ARMY stands for "Adorable Representative MCs for Youth." To me, it means not only sharing BTS and the music but sharing the message that is in the music. BTS makes music in different genres (rap, trap, hip-hop, R&B, EDM, bubblegum pop, ballads, the list goes on and on."
So whenever you say on social media, "someone put me on to new music," you better be thankful when an ARMY sends you BTS songs so you can expand your music tastes a bit.
2. We are just as vocal about our boys as you are to your faves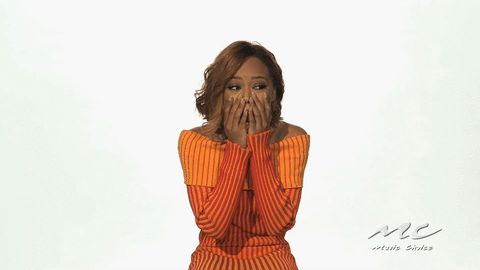 Giphy
As much as you post about Migos, Taylor Swift, Cardi B, and such I post a lot about BTS on social media. Let me post my BTS pics and news on social media as much as I want.
3. We're literally the most educated fandom (in my opinion)
The math behind Yoongi's music - a thread #ProdSUGA 🎵@armyacademics @BTS_twt https://t.co/Ywjw89z7wP

— ARMY Math (@ARMY Math) 1551835198.0
From the theories having scientific, psychological, and all different types of meanings to learning about the Korean culture, almost every day we learn something about BTS and the way their careers, artistry, and all that work out.
The people in the ARMY fandom are so intelligent that there are accounts linked to different subjects. For example, there is a math account run my ARMYs.
4. And we also give to the charities
Thanks to fans from around the world & the #BTSARMY, we reached our maximum donation goal of $1M. Funds unlocked th… https://t.co/gLMSPpIlXO

— Star Wars (@Star Wars) 1525482740.0
There is the Love Myself campaign which funds to end violence around the world. On the birthdays of BTS members, we raise money from saving wildlife (or adopt an animal that represents each member) to funding for people who are disadvantaged.
Apparently, we have the honor of being called the most philanthropic fandom too.
5. We literally back them up with everything
Period. On awards shows we vote like we show up to the poles. When BTS is on our TVs, we give those TV shows their highest views ever for an episode. When BTS promotes a product, it sells out every time. If BTS is on the track it slaps. When BTS comes to the airport, we hand out purple ribbon so sasaengs (stalkers) won't get in their space. Oh, if BTS gets on the news, we'll never shut up about it.
For an award-winning fandom like ARMY, we do the most on and off social media. Just ask our friends.