Brighton, which is situated in southern England, is a funky beach town known for its overwhelming support of the LGBTQ+ community, pier and shops. It is the cutest town with endless things to do and see and if you are ever getting tired of fast-paced London, Brighton is the perfect place to go to reset, relax, and enjoy a nice day by the water. If you ever want to hop off a train and head to this wonderful little town, here are some things you should do.
1. Go to the Brighton Palace Pier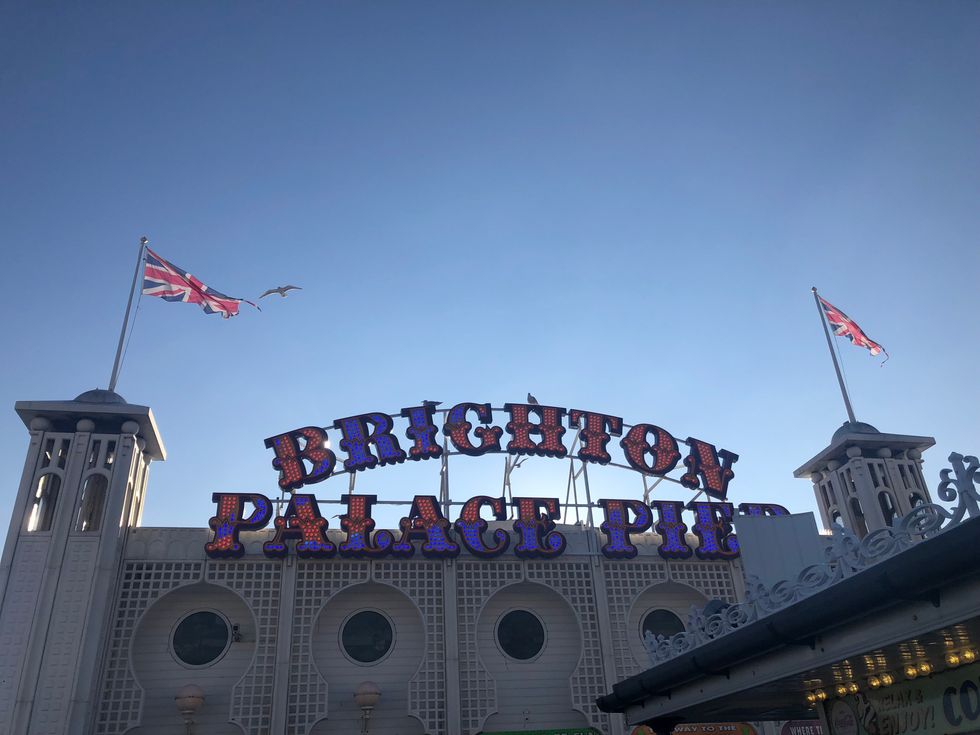 Emily Washbourn
Grab some food, play some arcade games or go on a roller coaster! Brighton Palace Pier is the heart of any beach town and has plenty to do for visitors of all ages.
2. Check out the street art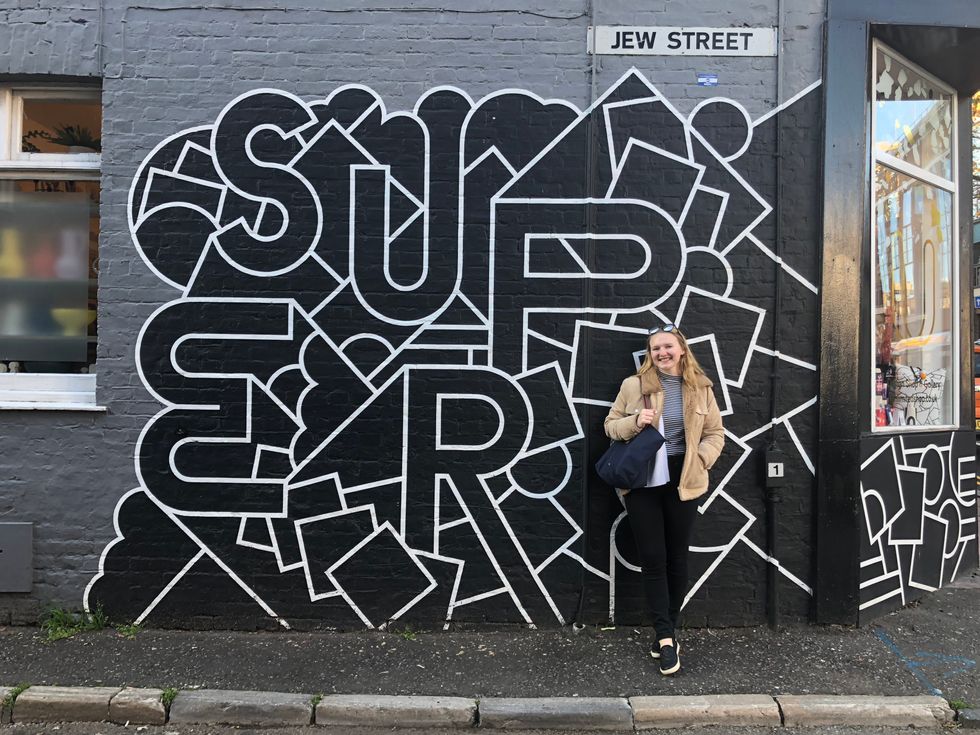 Emily Washbourn
Brighton has some pretty cool street art, so make sure to stop and snap a picture when you walk past it!
3. Go to the North and South Lanes
These "Lanes" are basically streets that are closed off to cars with endless shops, name brand and originals, food, coffee, knickknacks, etc. and during Christmas, have lights strung above!
4. Watch the sunset on the ocean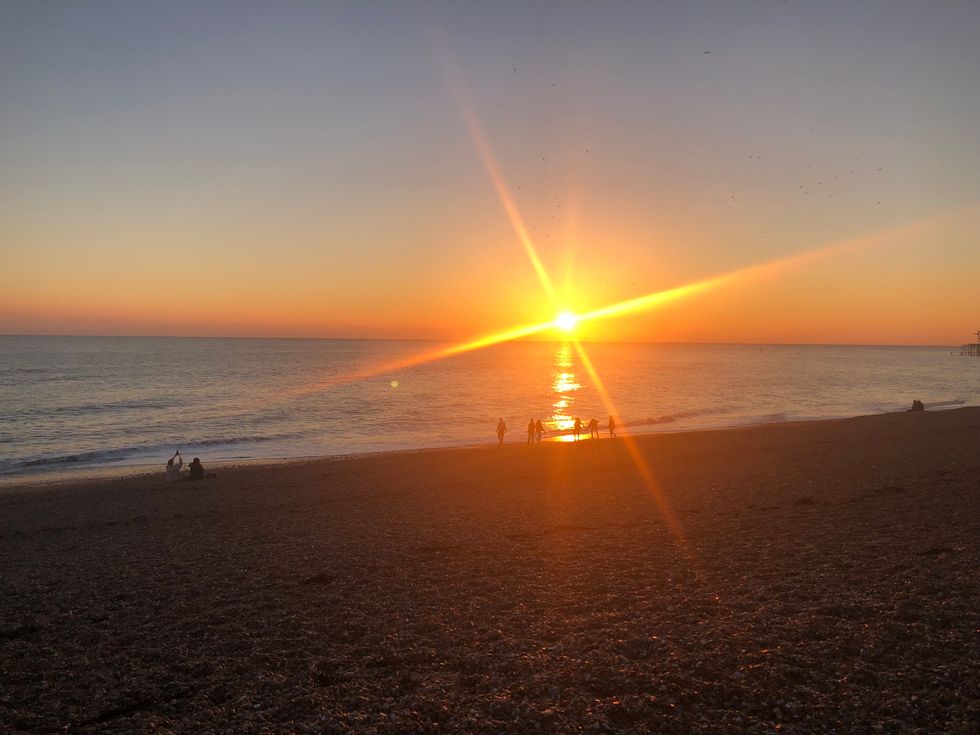 Emily Washbourn
Unlike the east coast in the US, you can watch the sunset right on the beach in Brighton! It truly is a beautiful view!
5. Grab some gelato at Boho Gelato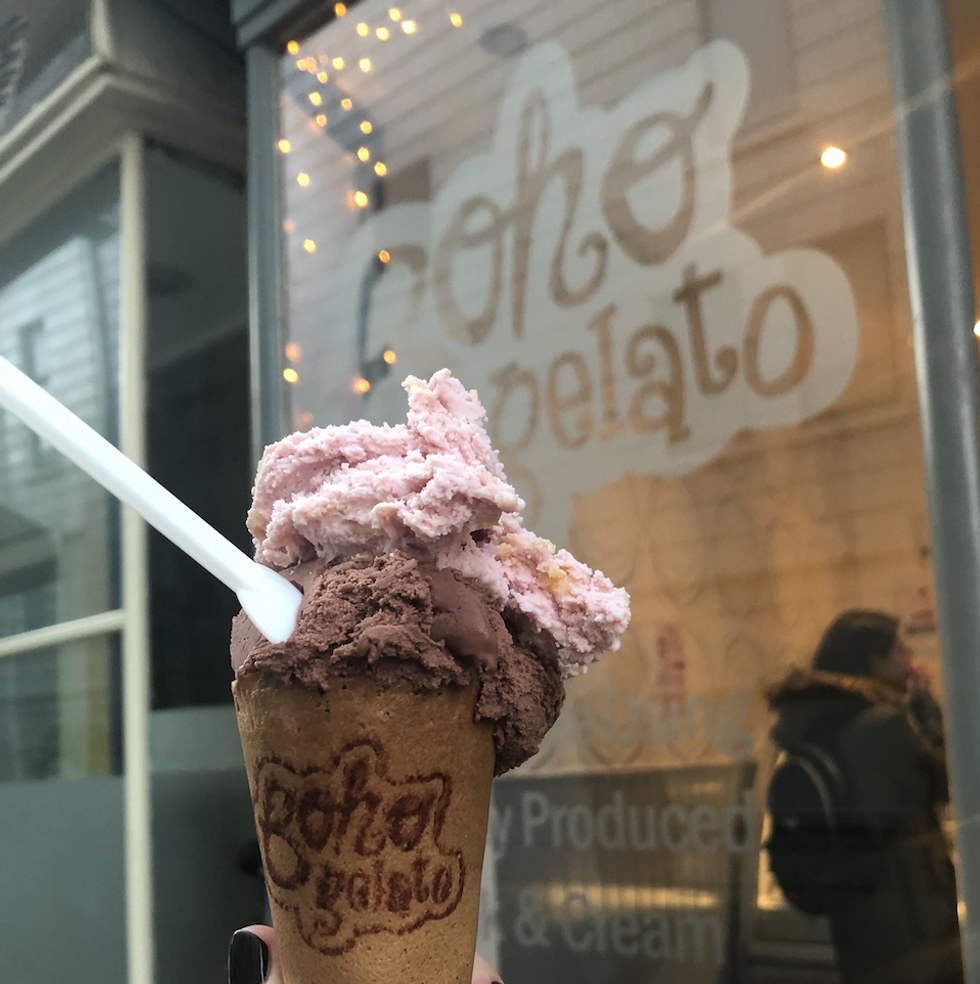 Emily Washbourn
No matter what the temperature is outside, there is never an excuse not to get this gelato! It was so amazing and comes in vegan flavors so everyone can enjoy! I got the chocolate and strawberry, which I highly recommend.
6. Snag a photo with the famous Brighton snails!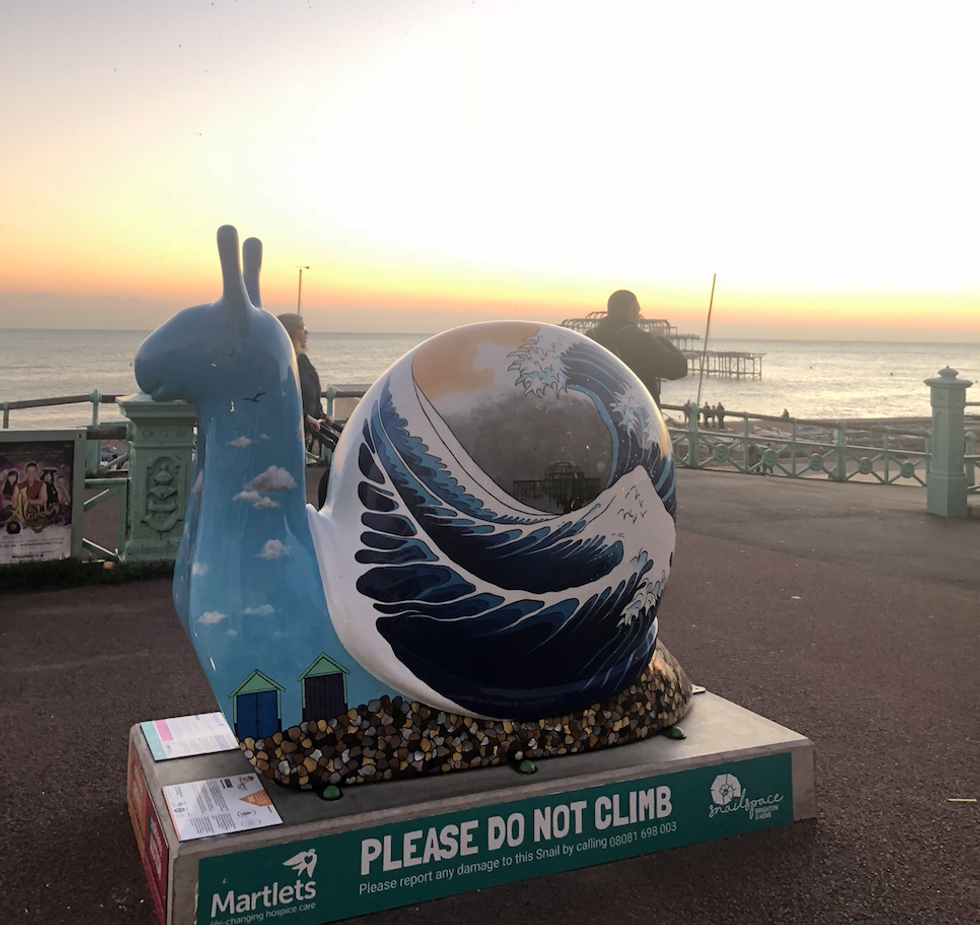 Emily Washbourn
As a way to benefit Martlets, which provides life change hospice care, these snails are all over Brighton. They are all decorated in their own unique way and Prince Harry and Megan Markle even took a photo with one while visiting Brighton! So make sure to snap a photo of your favorite snail to keep for the memories!