Tea: coffee's younger, softer sister. Tea has been an integral part of many cultures for thousands of years, particularly in East/South East Asia. Like coffee, tea is used as a prime source of caffeine for many people, making it the perfect drink to have in the morning. It has a rich history which traces back to over 4000 years ago, carving its way all over the globe.
Tea is speculated to have been first created as a beverage in China around 2737 BC, by accident when leaves fell into a cup of hot water near the emperor. It is also said that the Chinese used tea and tea leaves as a form of medicine, particularly during the Han Dynasty. Later in Chinese history, around 200 AD, many philosophers and healers also began to speculate that tea was an "elixir for life"- a liquid of youth of sorts.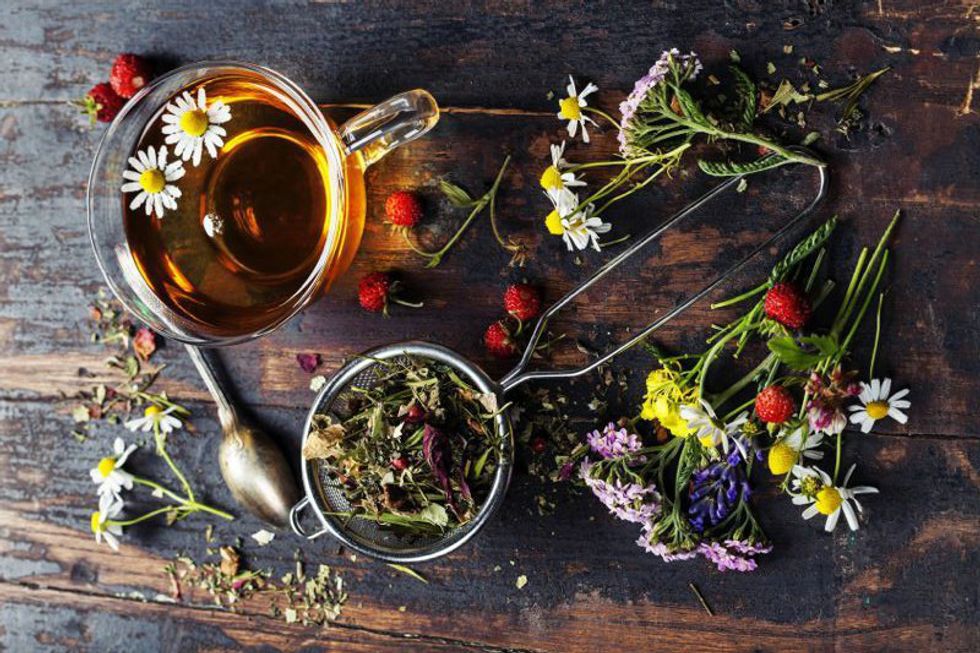 The practice of brewing and drinking tea became regarded as sacred and connected to human spirituality. Because of this, as tea spread across south eastern Asia, it became more and more prominent of a drink for not only emperors and priests, but also the common folk. Tea, particularly green tea, became a staple in Chinese, Japanese, and Korean kitchens. However, though green tea had been the most popular form of tea in Asia, in the 16th and 17th centuries, black tea became increasingly more and more popular due to the increased trade of black tea through Europe and India by the British. Black tea -what most people refer to as English breakfast tea- is said to have been grown in concentration in Southern India. The increased trade of tea throughout the country as well as around the world resulted in masala chai, which translates literally to "spiced tea." This sort of spiced tea also evolved as it traveled throughout Asia, resulting in each country having its very own variation of a spiced, milky tea.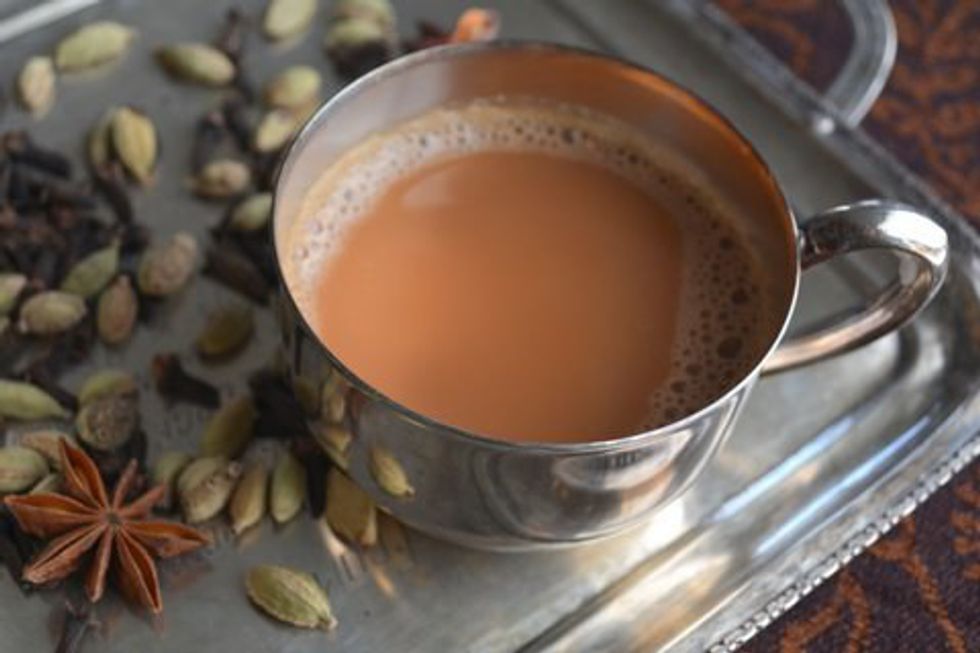 In addition to black and green teas, the Chinese also are said to have mastered the brewing of another sort of tea- oolong tea. Oolong is a type of black and green tea hybrid, and can be translated to "black dragon tea." Because it is such a fragile tea, the process of cultivating, drying, and storing each leaf from the oolong tea tree must be done with incredible precision and care. Oolong is also stated to have medicinal properties, and is often times used to sharpen one's mind, as well as ward off cancers and illnesses.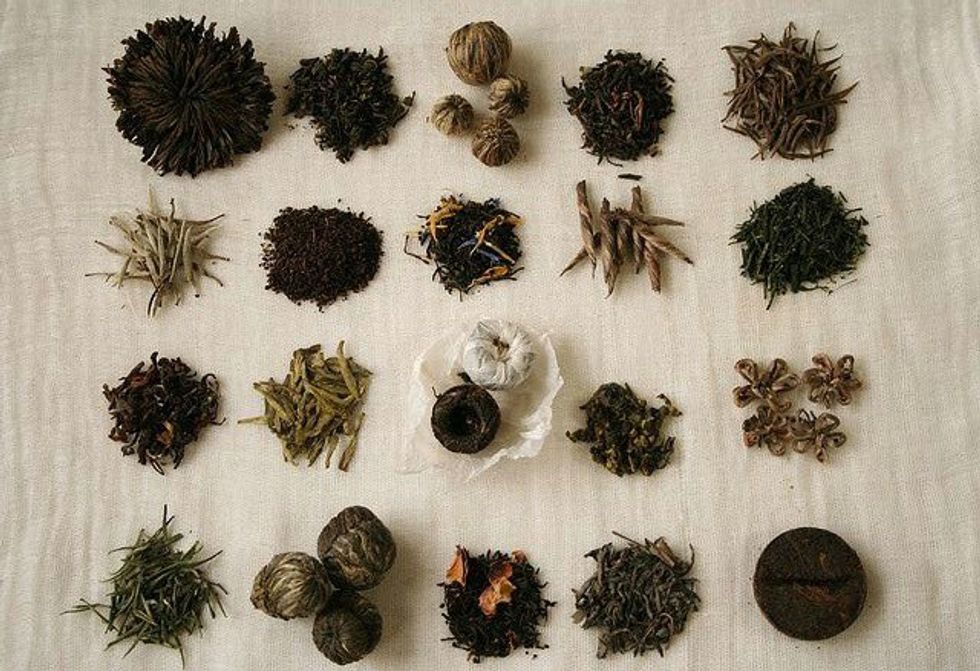 As tea becomes more and more popular around the world, different combinations of spices and herbs begin to become integral parts of each culture's tea brewing experience. This resulted in herbal teas, sweet tea, iced tea, and numerous varieties of chai spiced teas. Every region of the world has it's own special type of tea, making it one of the most globally shared beverages to exist, and as different herbs and spices and plants are experimented with in tea, different medicinal properties are discovered through the process of placing dried plants in hot water. Some examples are chamomile tea, which encourages melatonin production to aid in sleep, while lemongrass and ginger teas are said to calm an upset stomach. Fruit teas add sweetness without the need for sugar, and is said by many to aid in losing weight.
Though tea is not a magical miracle plant capable of healing all injuries to the body and mind, scientists do believe there is something about tea which makes it incredibly beneficial for the human body. Tea contains caffeine, just like coffee does, but it also contains a chemical called L-theanine. Theanine is an amino acid which increases brain activity and promotes relaxation. Because of the theanine paired with the caffeine in tea, it is said to improve one's ability to focus and be more concentrated when approaching any task. In doing so, L-theanine also helps the human mind and body work well under pressure and stress, which can improve the body's ability to heal after being injured, reduce anxiety, and increases the mind's ability to retain information. This, along with the additional properties of any herbs added.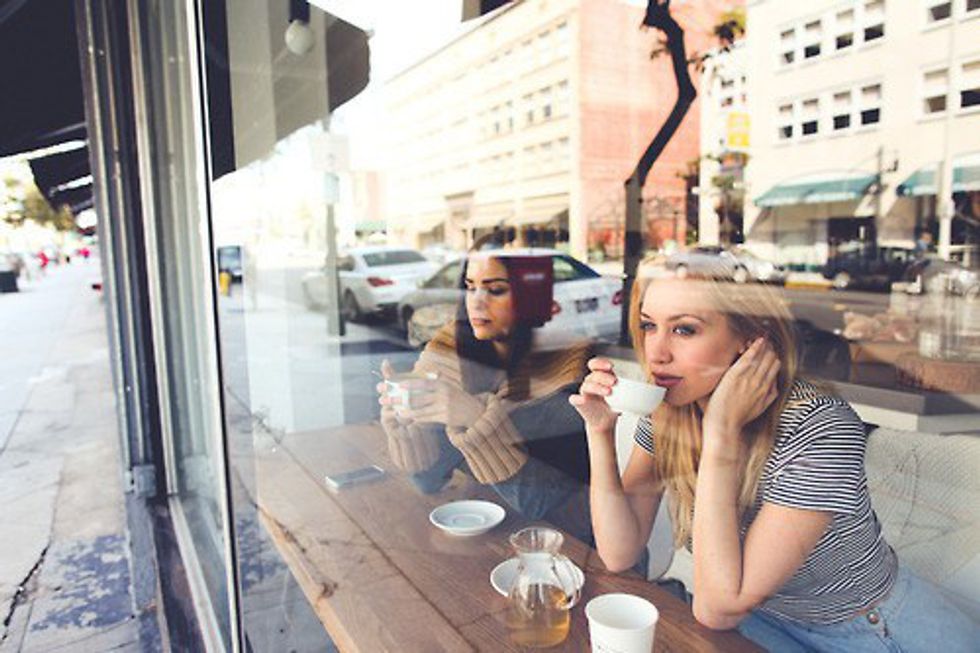 Tea has a deep, rich history spanning back thousands and thousands of years, however, even today tea is revered as an incredibly important part of many culture's diets. It is said to contain many medicinal properties both on its own, as well as when mixed with different plants. It's almost as caffeinated as your favorite coffee beverage, but also contains amino acids which help keep your body healthy and happy and in it's best shape. Tea is also one of the most global drinks to exist. Even though it is often times regarded as a singularly British beverage, tea has its roots in a profusion of different countries and cultures, each just as flavorful as the next. So next time you think about what you're going to drink with your breakfast, maybe try reaching for a teabag instead.