Luna Lovegood = Tufts University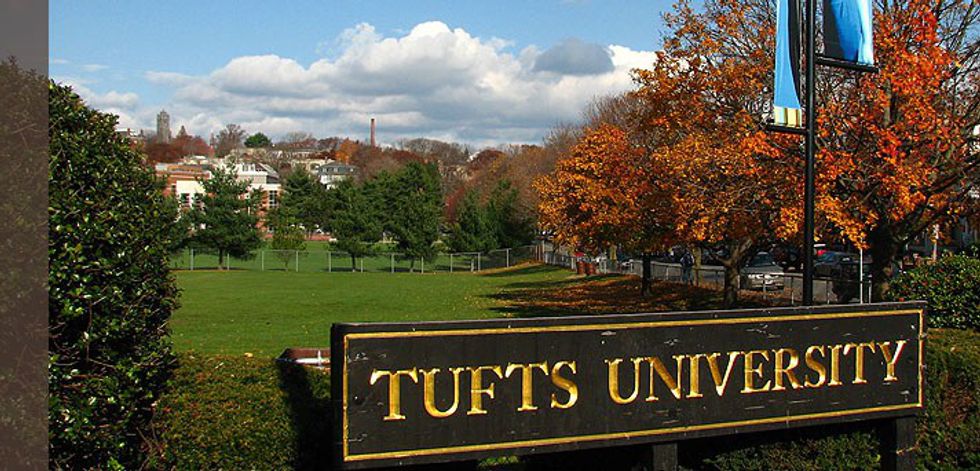 It's safe to say that the people that go to Tufts University are pretty damn smart-- I mean, Luna was in Ravenclaw, after all. But Luna's most defining quality was easily her quirkiness, a quality which, to be frank, is also in nearly every student at Tufts. You all have a certain ability to think outside of the box like Luna Lovegood, one of the oddest and smartest characters in "Harry Potter."
Draco Malfoy = Boston College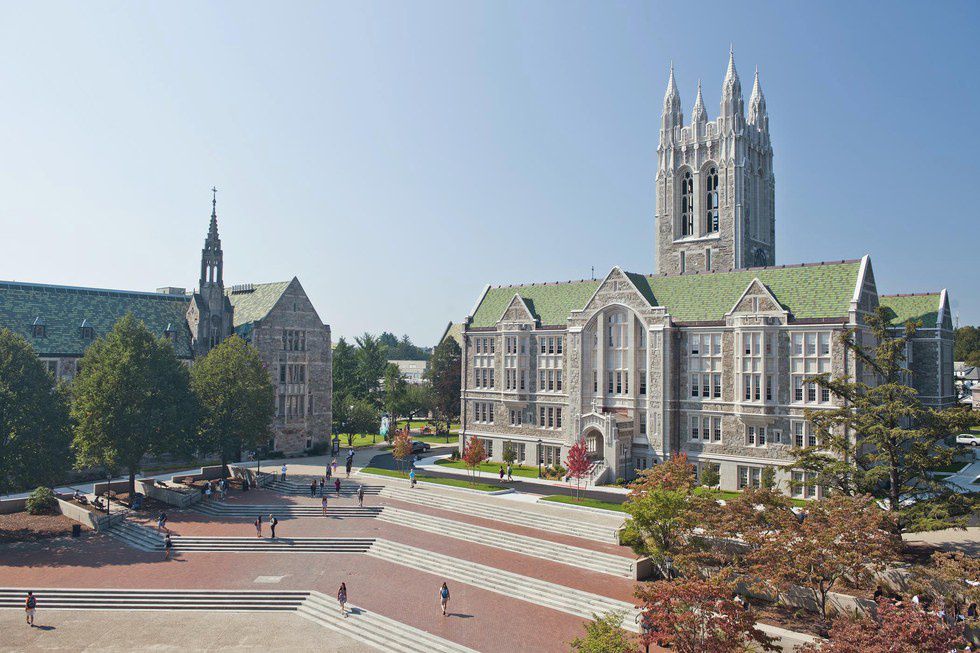 Let's be frank: the most stereotypical characterstics of a Boston College student are pretentiousness and snootiness. If that doesn't totally encapture the essence of Draco Malfoy, nothing else will. Between the pointed features, the blond hair, and the holier-than-thou attitude, Boston College's student body perfectly resembles Draco Malfoy. Though it should be noted that Draco is often a misunderstood character, whether or not that plays a role in the attitudes of the students of Boston College.
Severus Snape = Harvard University
[rebelmouse-proxy-image https://media.rbl.ms/image?u=%2Ffiles%2F2016%2F10%2F16%2F6361223213845595091868527447_boston-harvard-university-000058925298.jpg%3Fh%3D660%26la%3Den%26w%3D1170&ho=https%3A%2F%2Faz616578.vo.msecnd.net&s=320&h=be52e6650b0bd461ddff3122517a24e2aef6ebaead644a0cf704d0e9d16a2562&size=980x&c=3654284314 crop_info="%7B%22image%22%3A%20%22https%3A//media.rbl.ms/image%3Fu%3D%252Ffiles%252F2016%252F10%252F16%252F6361223213845595091868527447_boston-harvard-university-000058925298.jpg%253Fh%253D660%2526la%253Den%2526w%253D1170%26ho%3Dhttps%253A%252F%252Faz616578.vo.msecnd.net%26s%3D320%26h%3Dbe52e6650b0bd461ddff3122517a24e2aef6ebaead644a0cf704d0e9d16a2562%26size%3D980x%26c%3D3654284314%22%7D" expand=1 original_size="1x1"]
Snape. Snape. Severus Snape. The guy was smart-- really smart. Snape was wicked good at potions and, though not the most fun teacher, very talented at magic. But it's also fair to say that, although Snape was extremely intelligent, he thought of himself a bit too highly because of that intelligence. While Snape's intelligence is admirable, like the students at Harvard University, his upturned nose at everything is a bit tiresome after a while.
Hermione Granger = Massachusetts Institute of Technoloy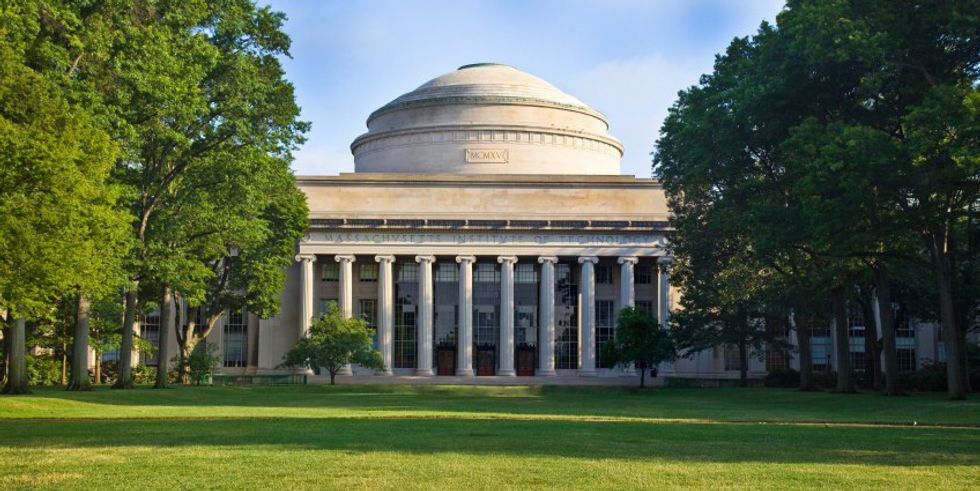 This one is pretty self-explanatory. Hermione Granger is intelligent and clever but... also a bit of a try hard. Not that being a try hard is a bad quality necessarily, however, it can make her a bit hard to talk to casually. It's weird to see Hermione Granger without any books in her hands, or outside of a library, similar to MIT students who are most likely struggling under the pressure of going to an insanely amazing school. Hermione actually probably would have had a breakdown if she attended.
Ron Weasley = Boston University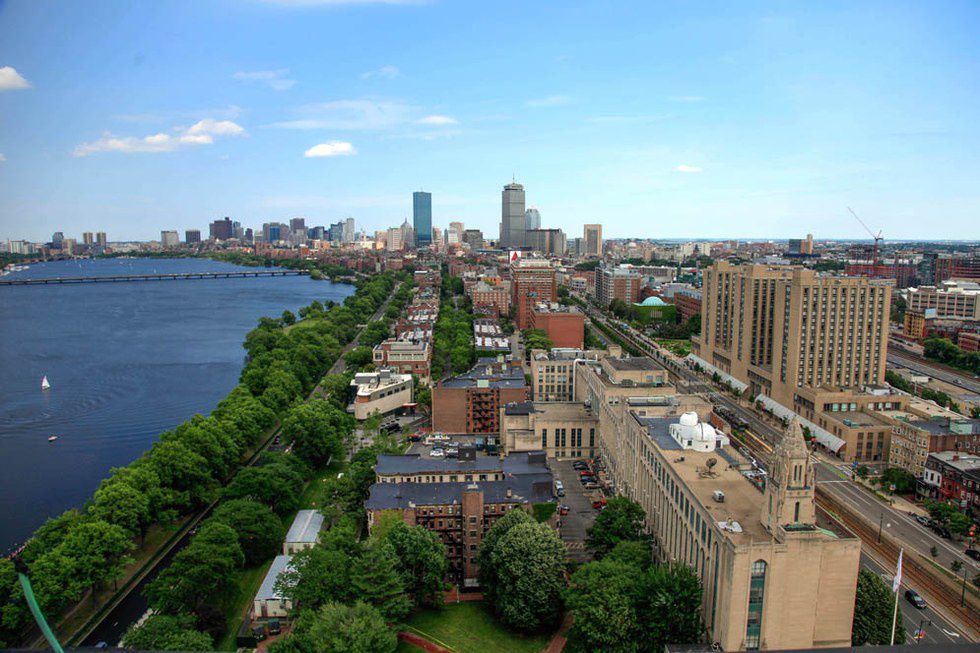 Red face paint? Hand-me-down clothes? ... You must go to Boston University. Let's be real here: BU is crazy expensive. Honestly, we're all poor after paying BU's insane tuition for four consecutive years. But that's not the only thing we have in common with Ronald Bilius Weasley; we also have a dedicated loyalty to BU, despite its high prices. Yeah, we have a pretty bad temper because of the grade deflation and yeah, we sometimes slack on work to go to hockey games instead, but in the end, we love BU no matter what.
Ginny Weasley = Northeastern University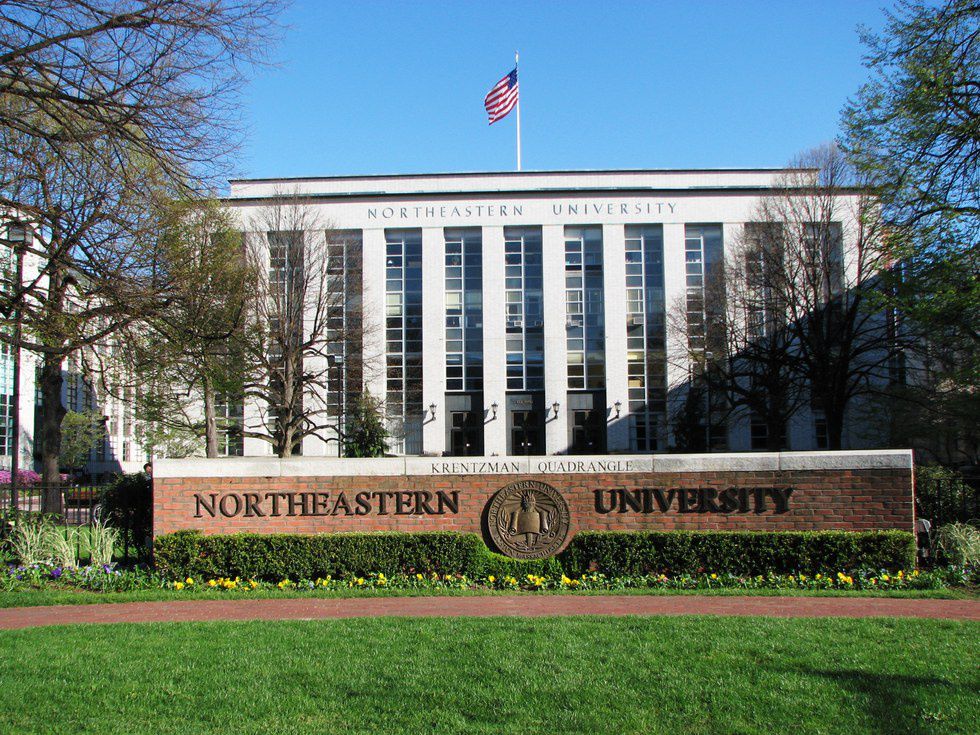 Northeastern University in recent years has seemed to rise out of the mist-- once a relatively unnotable school has become a beacon of success in the Boston area. People that go to Northeastern have a firey, ambitious spirit that resembles Ginny Weasley, who was constantly underestimated before she proved herself to be a worthy character. Ginny Weasley began as being identified as Ron's little sister and the girl that had a crush on Harry Potter, but she developed into a young woman with great skill and aspirations, like the students at Northeastern.
Harry Potter = Berklee College of Music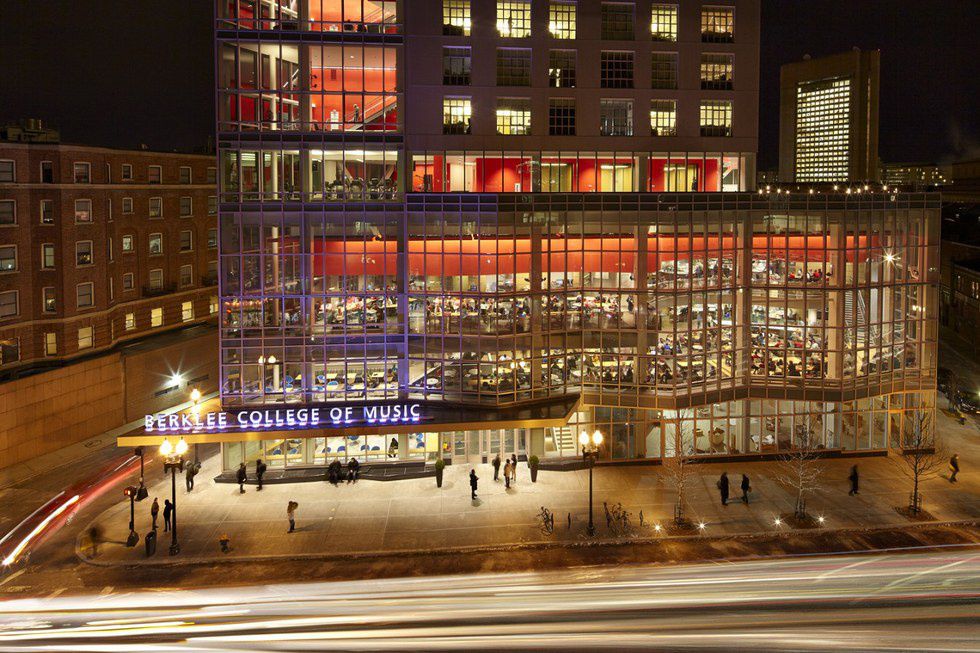 Anyone who read "Order of the Phoenix" knows a simple and basic fact about Harry Potter: he's angsty. The students at Berklee College of Music are also, inevitably, angsty. In order to make or compose music nearly 24/7, or to perform or sing constantly, there has to be a certain level of angst that these people are going through. But beyond the angst, the students at Berklee have Harry's bravery to pursue what they truly want to do despite societal standards of today pushing majors like business or pre-med. Berklee students are brave to be who they are... but they're also a disquieted bunch.
Colin Creevey = Emerson College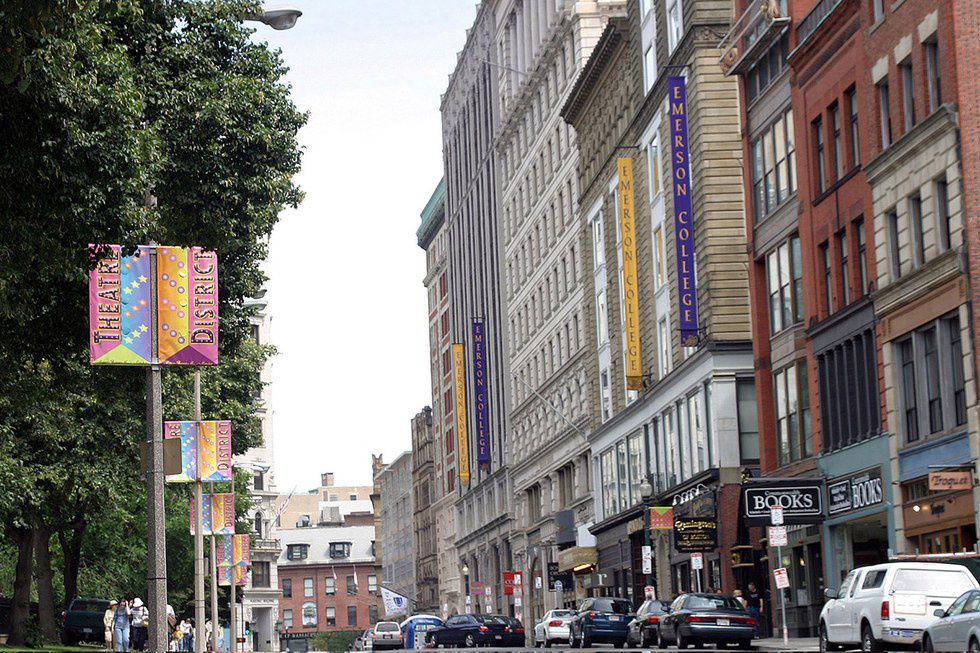 If you haven't read/seen the books or movies in a really long time, Colin Creevey is the guy with the camera that essentially stalks Harry Potter and takes pictures of everything. Well, Emerson College, as it's completed dedicated to everything "communications," compares very closely to Colin Creevey's near obsession with photography. These people know what they want, and they do everything they can to get it-- they have to know what they want because it's such a concentrated school. These students want to get their stories out there, they want to communicate constantly so that sometimes, they can look like a frantic Colin Creevey trying to take another picture of Harry Potter or Quidditch to write about later.
Colleges of the Fenway = Neville Longbottom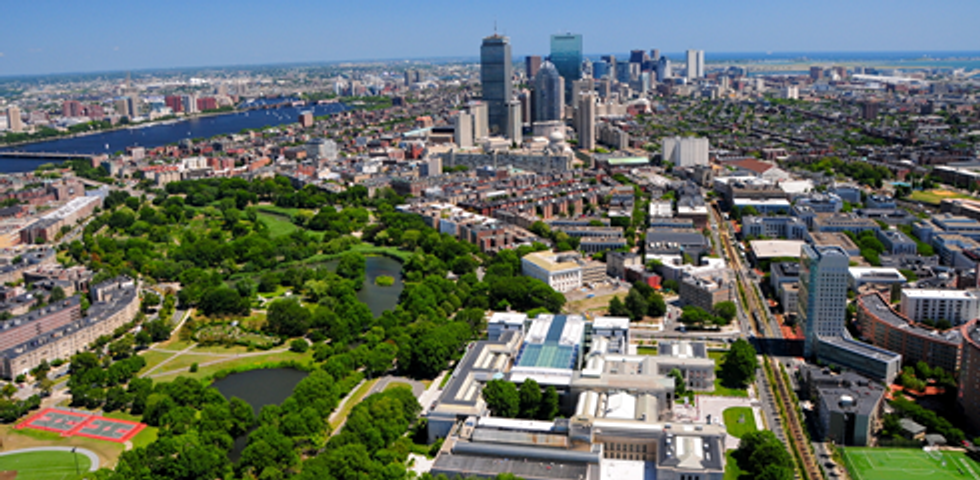 There are a lot of you (five, I think?) and you're all very small. Among all the schools with larger student bodies, it's probably easy for these students to feel forgotten, a lot like Neville's entire character. Neville is a seemingly easy-to-forget character, but he was important throughout the entire series and showed bravery and intelligence in his own ways. Voldemort wouldn't have been defeated without Neville's help in killing Nagini! Though Neville seems to get lost in the importance of characters like Harry and Ron, the main thing to remember is that Neville is one of the most-loved characters in Harry Potter-- and that he got really hot in the later movies, so you have that going for you.