Fall is finally here! It's actually acceptable to now to be excited for Halloween! To get more in the mood for this amazing holiday I decided to check out the book "Hex Hall" by Rachel Hawkins. Because who doesn't love the combination of witches and Halloween?
"Hex Hall" is a YA novel about a young witch named Sophie Mercer. Sophie has grown up with her human mother in the human world and they are constantly moving due to the fact that Sophie always accidentally exposes herself as a witch. However, after she makes a huge mistake trying to help someone with her magic she gets sent to Hecate Hall "Hex Hall", a school for exposed prodigium (witches, werewolves, fairies) where they learn how important it is to hide their magic and must stay there until they have reached the age of 18. Of course though, things aren't always what they seem at this peaceful school. Somebody is killing off members of a coven of Dark witches at the school, with the clues leading back to Sophie's roommate Jenna, the only vampire at the Hex Hall.
I really enjoyed this book as something to read during Halloween. I have always had a soft spot though for books about magic, but this one just pulls you in with the drama and how their world operates. There were a couple twists I didn't really see coming that make you want to pay attention to the book so once you find out what they are you see how it pieces all together. The characters were also a real joy, because they had a sense of humor and it made you feel like you were involved with the story. Also it surprised me that in the whole book there was all of one Harry Potter joke, good for you book. I really liked it and already have the second book on my to be read list.
Rating: 4/5
Recommended if you like: Shadowhunters, Bras and Broomsticks, and Vampire Academy

Spoilers Talk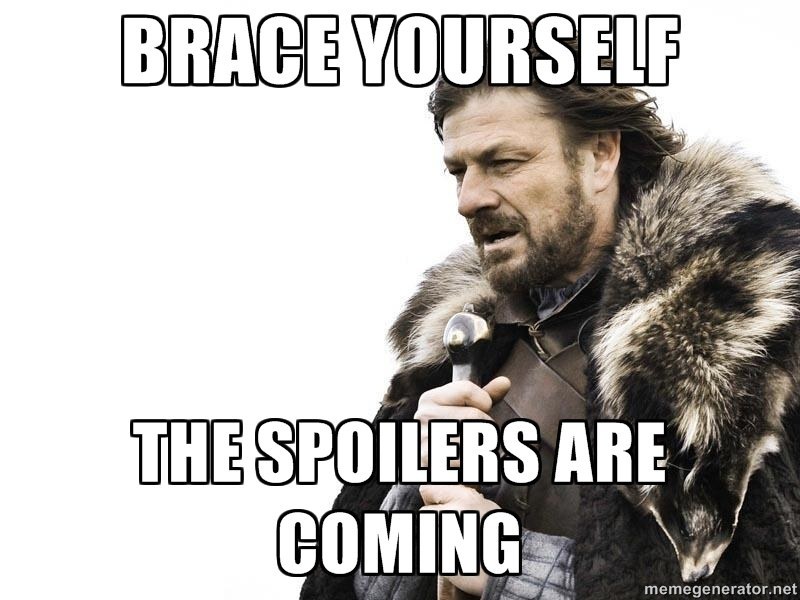 *This one is not that big of a one to start with but can I say how misleading it was for there to be a cat on the cover. I was so excited to see if she had a little cat friend, and then in the book she says she's allergic to cats. Tsk tsk tsk.
*I'm really thinking Archer might not be a bad guy although it really wasn't helping his case that he ran away. However, considering it was Alice who did all of the killing I feel like he had no reason to run away once Sophie saw his tattoo, if he's good he could've just explained things to her. We will just have to wait and see I guess.
*My favorite thing though was when Sophie talked about magic coming up through her feet and then we later figure out she was a demon and that's why she's different. I just thought it was so clever because she's getting her power from hell, which is below her because she's a demon!